Last week, on February 21, 2022, I had a miscarriage. Again. The last one happened on July 23rd — not even a year ago. That baby would have been due on 02/22/2022, just one day after the second miscarriage. While my face was still drowning in tears, God gave me encouragement after miscarriage.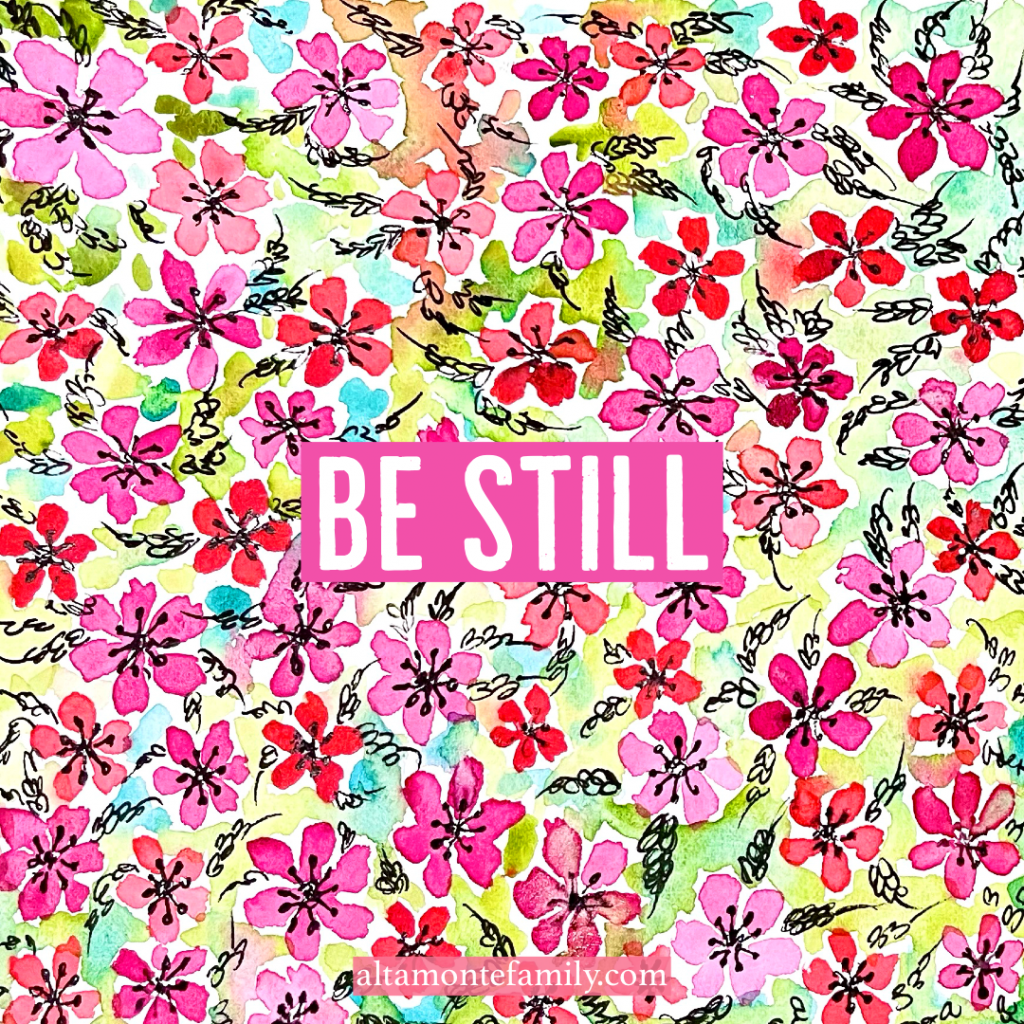 Finding Comfort And Encouragement After Miscarriage
I found comfort in knowing that my miscarried babies are safest and happiest in Jesus' arms.
I managed to smile as I thought, both miscarried babies truly are siblings! The second baby just had to crash the other's party; now, both of them are celebrating in Heaven just in time for 02/22/2022! After all, perhaps my dad and stepdad could use a few grandbabies of their own in Heaven, I thought. Now, they're all smiling down from Heaven.
I'll Always Be Their Mother
Jesus is able to carry my babies far better than I ever can. Just because they're now in Heaven doesn't mean that God's plan is over for them. He simply has a different plan for them. Just because they're no longer here with me doesn't mean that they'll stop being a part of me. In fact, they are a beautiful part of what completes me. I'll always be their mother, even long after I'd already sent them off to Heaven safely in Jesus' arms.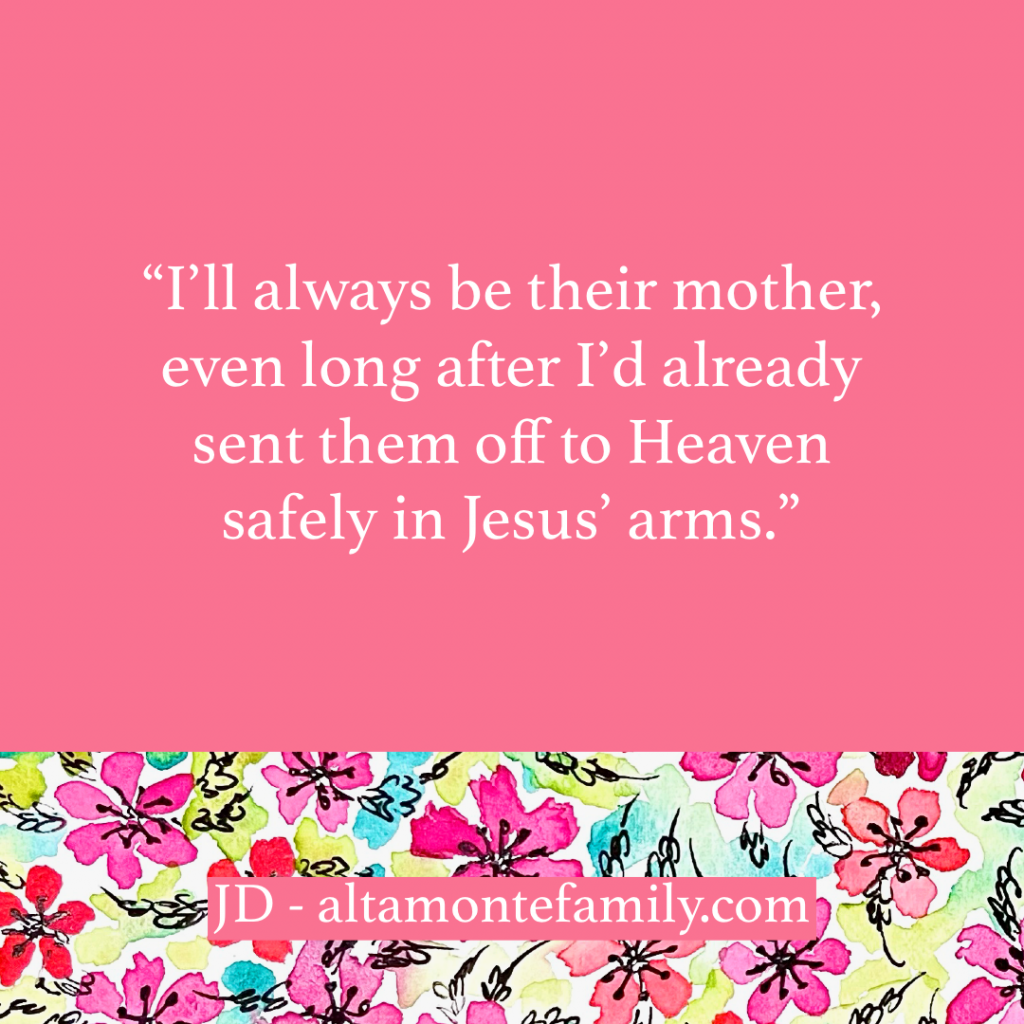 Asking God To Put My Tears In A Bottle
King David asked God to put his tears in a bottle.
Thou tellest my wanderings: put thou my tears into thy bottle: are they not in thy book?

Psalm 56:8 KJV
I found comfort in knowing that I can ask God to put my tears in a bottle. He knows and remembers my sorrow. He knows and remembers my pain.
I've said quite a few times that I've cried enough to fill many bottles. So much so, that I hope they're enough to water another hurting mother's "garden"… that God will use the tears that I once shed to provide another grieving mother with comfort and encouragement after miscarriage. After all, my "garden" has been a recipient of many waterings from plenty a friend's reservoir of wisdom. Such wisdom from above sometimes comes after shedding many a tear.
But the wisdom that is from above is first pure, then peaceable, gentle, and easy to be intreated, full of mercy and good fruits, without partiality, and without hypocrisy.

James 3:17 KJV
On "Being Still" When Your Heart Has Been Shattered Into Pieces
It's difficult to be still. After a loss, your heart is breaking and your body is likely shaking. You may or may not realize that your tears are uncontrollably falling — inside or out, or both. You're probably finding ways to cope, or you're probably trying to keep it together, or you're just… trying, trying, trying (and seemingly failing, failing, failing).
Don't be so hard on yourself when it seems impossible to be still, no matter how hard you're convincing yourself to do so. The stillness will come… from Him. God has instructed us to wait… on Him.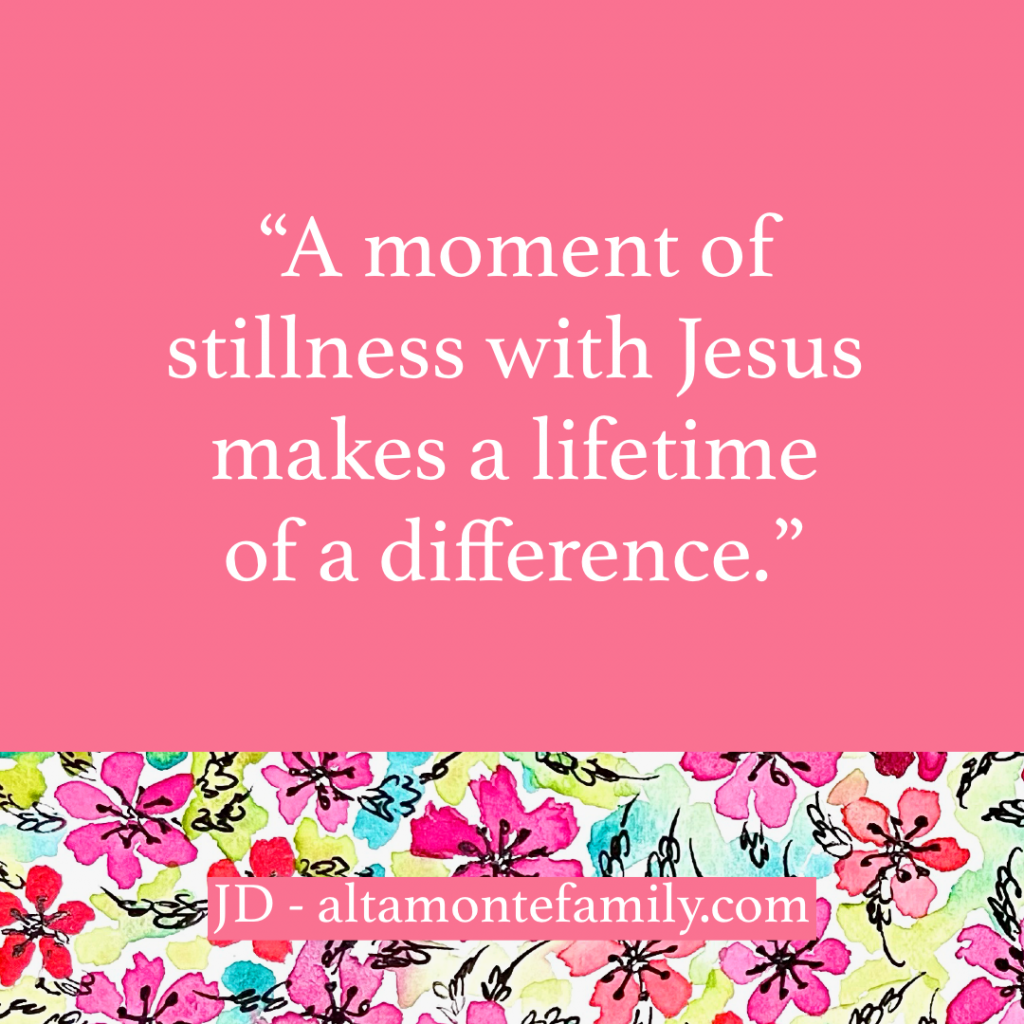 When You Can't Help But Be "Un-still"
It's okay to go to the LORD in prayer, even when you're being "un-still", especially when you're being "un-still". Only He can give you true peace and calm. He will bring the stillness to your heart.
A moment of stillness with Jesus makes a lifetime of a difference.
When Life Goes On Around You When You Just Want To Be Still
Life doesn't stop for us, just because we've had a loss. After God gave me a moment of stillness, life still had to go on that Monday morning. My husband had to go to work, I had to see my doctor, I had to get my blood drawn, I had to pick up dog food, the other children still had their stuff to do. Not to mention, it was the day I had been preparing my heart for: the long awaited major plumbing appointment at our rental home. I was sooo not looking forward to that.
With a single moment of stillness, God powered me through all those things that needed to get done.
I will admit, I broke down the next day. Yes, I should have instead been thankful — thankful that God had seen me through it. Rather, in my weakness, I broke down. I wasn't being still, again.
Desperately Coping — And Failing
Perhaps, I was going through the stages of grief, as they say. My frustration keyed in on issues outside of my grief, as if I suddenly had to problem-solve other areas of our life and that I needed to do it, immediately. My mind was racing, I wasn't being still. Again. I needed ways to cope, I reasoned strongly — my husband now being the easiest target of my frustration.
By God's grace, God made a way of escape out of that temptation to fight with my husband.
There hath no temptation taken you but such as is common to man: but God is faithful, who will not suffer you to be tempted above that ye are able; but will with the temptation also make a way to escape, that ye may be able to bear it.

1 Corinthians 10:13 KJV
A Way of Escape
On the day of the miscarriage, God gave me the determination to commemorate the event, no matter the heartbreak. Just moments before my doctor's appointment, I pushed myself to pick up a paintbrush and just paint. The result is the watercolor floral painting you see, above. Amid the chaos, we can still, "Be still" (Psalm 46:10).
The watercolor paint hadn't even dried yet, and I had to rush over to my doctor's appointment, all by myself, with God watching over me. I had taken a photo of my painting, so while waiting in the lobby, I edited the photo and added, "Be Still". I texted the photo to my husband who later joined me at the appointment.
The next day, God used this piece of artwork to speak stillness into my heart, just when I was being un-still. 
As my sweet husband saw my frustration (and thankfully didn't match it), he reminded me of what I had made for our baby. I had been wanting to make so many things for our baby, that I couldn't even remember what he was talking about.
"What did I make for our baby, again?"
"The painting", he gently replied. The one where you added, "Be still".
I thanked him and urged him to get some sleep, as it'd been a rough few weeks for him at work. My mind was still fixated on problem-solving, but God spoke to me ever so gently in the process. He reminded me of what's more important and Who's most important, in my life. He provided a way of escape, and I slept peacefully.
When The Path To "Being Still" Remains Bumpy
The overachiever in me relentlessly punishes myself when I feel like I'm constantly failing at being still.
Then, I found comfort in knowing, "Relax, you're in God's hands. The road may seem bumpy, but He knows the way ahead, and He's in control."
After a loss such as a miscarriage, life suddenly seems to be broken or falling apart… same as for everything else for which we have been petitioning God to provide answers or direction. Everything starts to seemingly fall apart. We may even try to blame ourselves (or God). But, thanks be to God for when the stillness comes!
He's the One Who can calm the storm, not us.
When God Brings The Stillness And Encouragement After Miscarriage
When God brings the stillness, He will cause you to pause and be still — His way. His voice.
He's the One Who commanded, "Peace, be still", in Mark 4:39 KJV. His powerful words were followed by the following account: "And the wind ceased, and there was a great calm."
Listening to God's Voice
It's becoming quite apparent why I had been failing at "being still."
Was I listening to my own voice to "be still", or was I listening to God's?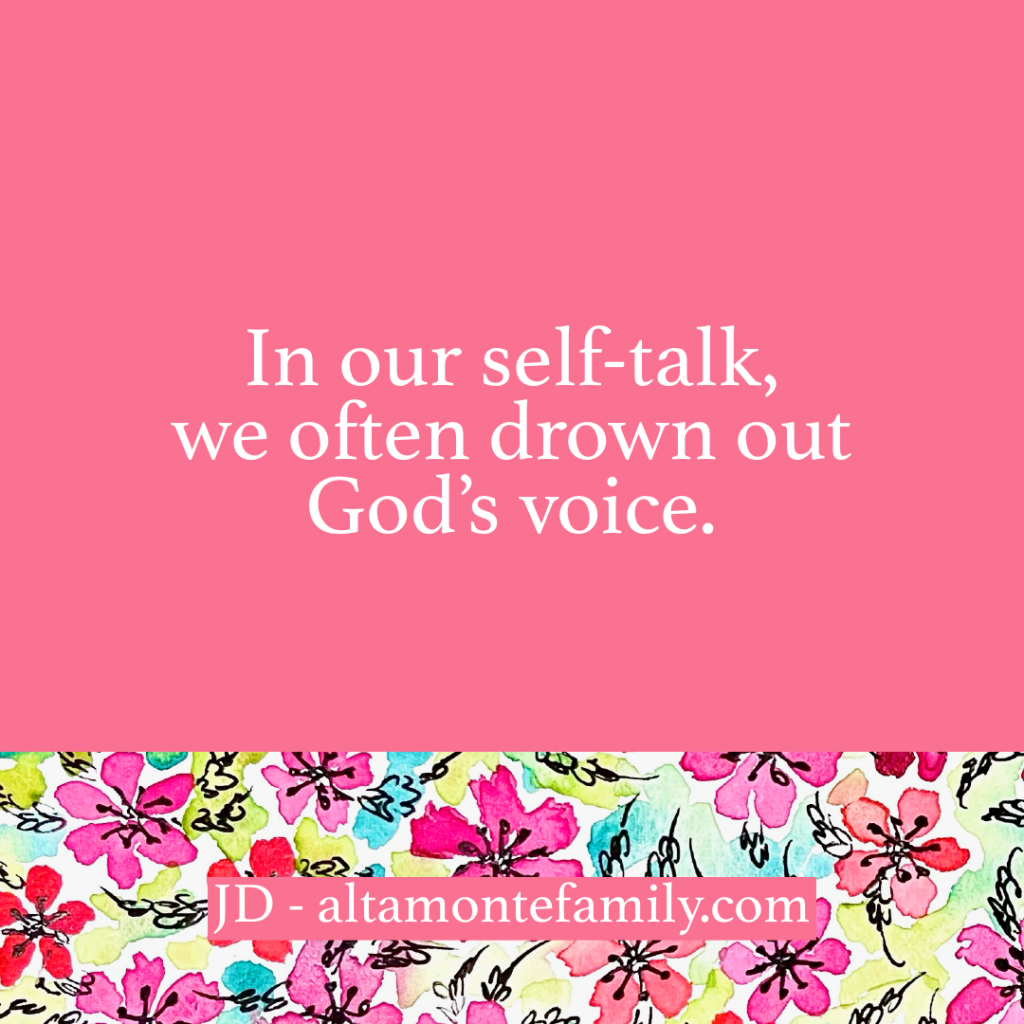 I tried to apply Scripture as best as I could. I tried to "renew my mind" (Romans 12:2), I tried to think on "whatsoever things are lovely" (Philippians 4:8), I even tried to "give thanks" (1 Thessalonians 5:18). But… I was WRONG. I was trying to apply the RIGHT words using my own strength. I had forgotten to tap into God's power.
I needed to do all things through God's power and not my own — including doing things that are based on Scripture.
I can do all things through Christ which strengtheneth me.

Philippians 4:13 KJV
In our self-talk, we often drown out God's voice, even if that self-talk includes reciting His Word over and over again. God's voice packs far greater power than any other voice.
What else drowns out God's voice? The lies that we believe and the lies that we tell ourselves.
Despite My Confusion, God Knew…
God knew I needed help with being still, even when I didn't know how to ask.
God sent our youngest son over to my bedside. He was wondering why I hadn't been feeling so well, so I broke the news to him. I wasn't sure how he was going to take it, given that he's been introducing "the baby" to new people whom we've just met.
"Well, you haven't lost all of your babies", he reassuringly said. He's only 6.
We proceeded to play a board game which he had created, then we played a game of Upwords for the first time with our 9 year-old son.
At that moment, God provided the stillness. He also created new memories. It was God Who provided the encouragement after miscarriage. It was God Who delivered. 
One Week Later
I finally started slowly venturing out again, one week later. Just when I had started thinking of bright sunshine ahead, I'm back on bed rest… and on antibiotics (this time, for something else). So, what to do? I write, with joy and peace in my heart — hence, this blog post, about God's faithfulness. 
A Bright Hope For Tomorrow
My friend, if you're reading this and you've sent off a baby to Heaven whether recently or in years past, know that God sees and remembers your pain. Know that He's safely holding your baby in the palm of His hands. Know that He is waiting for you to be reunited with your baby one day. He is knocking at the door of your heart, asking to be let in, if you haven't accepted His gift of salvation. I pray that you, too, will find encouragement after miscarriage, as I have.
If you'd like to know for certain that you're going to Heaven someday, please read my post, "Saved By Grace".