It's not every day that you get to take a picture of some appetizers and get to eat them, too. As soon as I was done taking but a few photos, I sat down to snack on some Easy Egg Salad With Celery (On Multi-Grain Crackers). Sounds like a mouthful, doesn't it? But, it's actually the opposite: the flavors are light and bright (thanks to the celery and fresh cilantro) and the multi-grain crackers are delightfully light, crisp, and airy.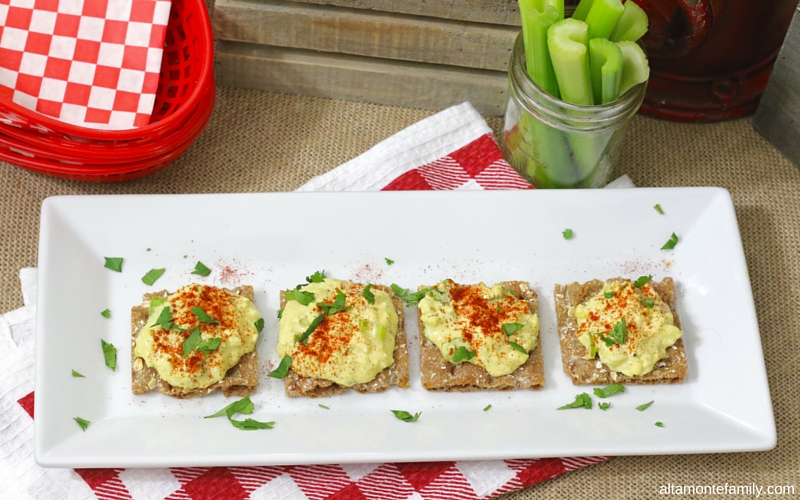 I don't think I've shared here that I'm soooo not a huge fan of hard boiled eggs. Or omelets. Or scrambled eggs. But, I do need to get some protein in, since I don't eat a lot of beef, chicken, and seafood. This is where the celery, cilantro, and relish kick in. They help cut out some of that egg taste and add some refreshing flavors that lift my spirits. Yes, I'm being dramatic. I really don't like eggs… but, I love how this recipe turned out!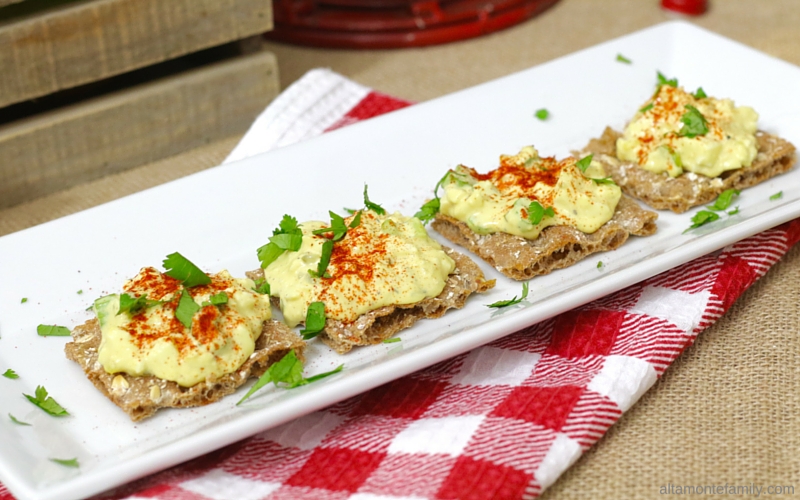 Recipe: Easy Egg Salad With Celery (On Multi-Grain Crackers)
Servings: 6
Prep Time: 10 minutes (not including the time it took to boil the eggs)
Cook Time: None
Total Time: 10 minutes
Ingredients:
6 hard boiled eggs
1/4 cup mayonnaise
1/8 cup mustard
1/8 cup relish
4 stalks of celery, diced
Pinch of salt and pepper
Pinch of paprika
Fresh cilantro, chopped, to garnish
Instructions:
Peel eggs and cut in half
In a bowl, mash eggs (we used a potato masher) and fold in the rest of the ingredients
If needed, chill for 2-4 hours in the refrigerator
Spread egg salad mixture onto multi-grain crackers of your choice
Serve and enjoy!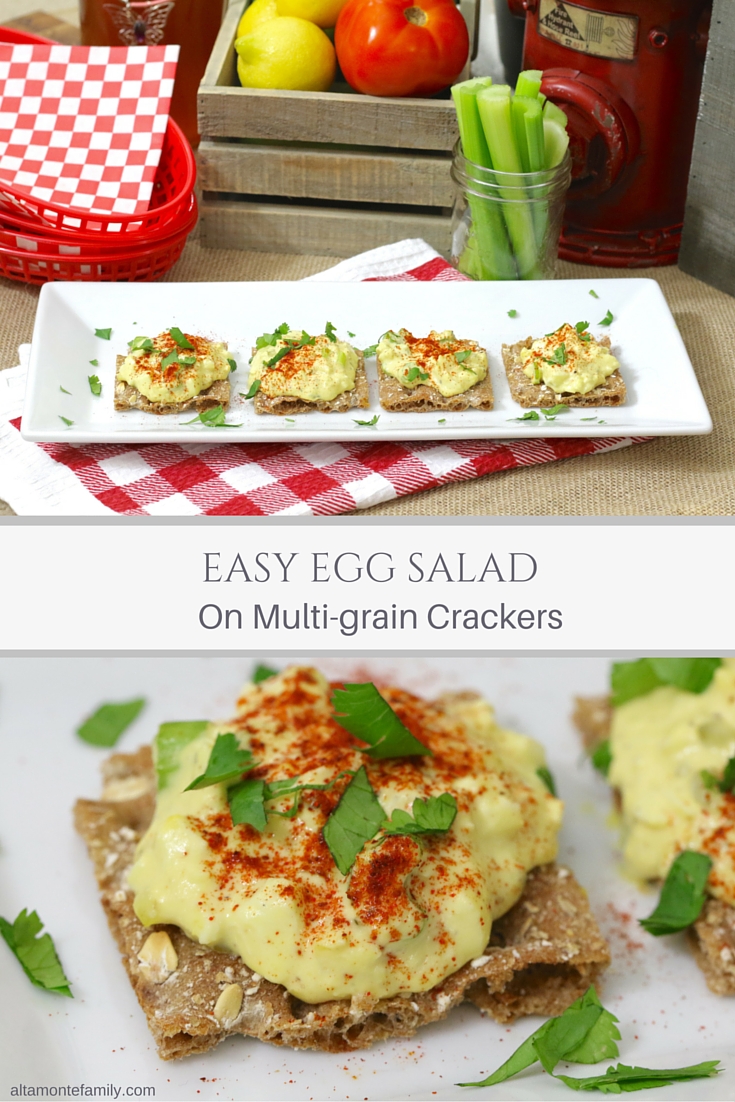 ---
We're Social! If you liked today's post, feel free to share, bookmark, or pin it! Follow us on Pinterest, Facebook, and Instagram for more updates on our latest projects and adventures.