This post was sponsored by Fresh From Florida as part of an Influencer Activation
for Influence Central. All opinions are my own.
---
Whether you're visiting or living in our beautiful Sunshine State, we'd love to inspire you with some recipes that you can easily make with in-season, locally grown produce. If you're a bit confused with the title, allow us to clarify that we do not seasonally eat. We eat seasonally–or, in-season–and locally. There's a difference (wink)! You probably know by now that we LOVE to eat and share recipes (from other bloggers and our own kitchen), and our excitement always builds up as we get closer to Hungry Friday! This time, we'd like to point you to some of our favorite Fresh From Florida recipes as well as a few in-season creations of our own. We hope you'll fall in love with eating seasonally and locally in Florida! Don't be surprised if you find yourself hungry by the time you're done reading this post (you've been warned)!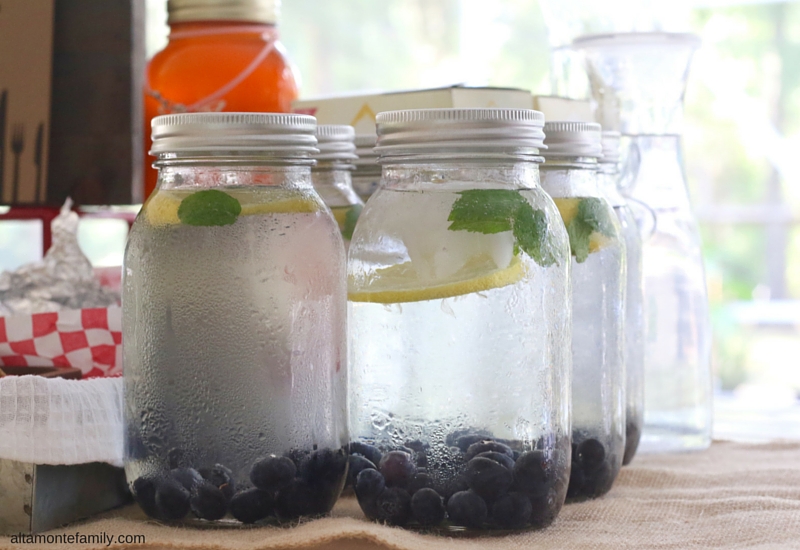 You can easily identify locally grown  Florida produce and fresh seafood by looking for the Fresh From Florida logo. You'll also find this logo in some of your favorite grocery stores, including those near the hotels and attractions.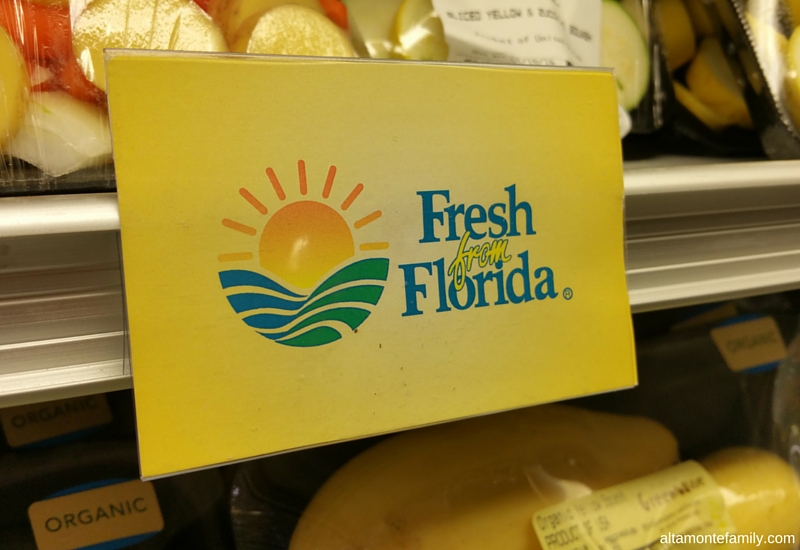 Did you know?
Locally grown Florida fruits and vegetables are generally available earlier than those produced in other states. That's because we have a milder climate! If you go the Fresh From Florida website (or if you've lived here for some time), you'll notice that most of Florida's produce is available between October and June. To learn more and to find out how Fresh From Florida and the Florida Department of Agriculture promote locally grown Florida produce and fresh seafood, check out their website for some wonderful recipe ideas! We also look them up to find out which crops are in season. We printed the Florida Produce Shopping List for May and found some of our favorite seasonal ingredients on the list:
Blueberries
Tomato
Sweet Corn
Watermelon
There's also a long list of seasonal seafood available this month, so keep an eye out for an upcoming post because we're going to be sharing a recipe made with the finest local seafood!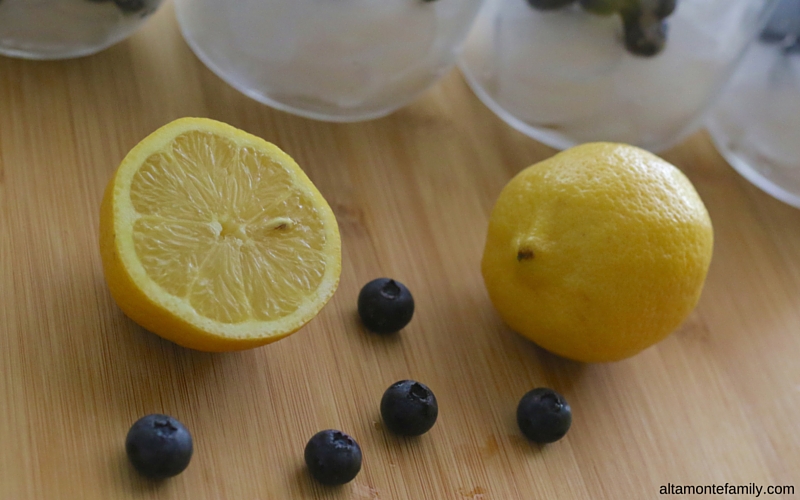 Some Benefits of Eating Seasonally and Locally in Florida
You guys already know that blueberries are one of our favorite fruits, and we absolutely love being so close to the local blueberry farms and festivals! What excites us even more is that these local blueberries are so fresh when they're in season, and they're quite affordable! We used to pay a steep amount for blueberries when we used to live in Hawai'i. Visiting friends from the islands are always wow'd by the price as well as by the fresh, crisp flavor that simply can't be beat.
Refreshment idea: During the late Spring when the weather starts to get warmer, we love to serve blueberry-infused water with a hint of organic lemon and fresh, organic mint.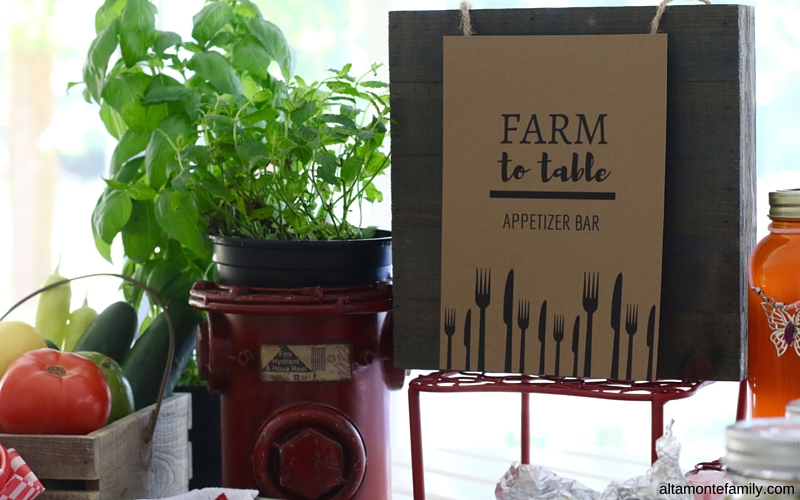 We also love to entertain, and the warmer months simply call for entertaining outdoors!
Farm To Table Idea: Have you ever used fresh produce as part of your party decorations? Well, we have–and we gotta say, they're awesome especially if you're going for a rustic, farm to table feel! Don't you just love the fresh and colorful look?
We love buying local honey, in-season Florida produce, and fresh locally grown seafood for grilling during the hot Summer months! We enjoy them not just for special occasions but also for everyday moments, including catching some Florida sunshine!
Here are some grilled recipe ideas incorporating in-season Florida produce: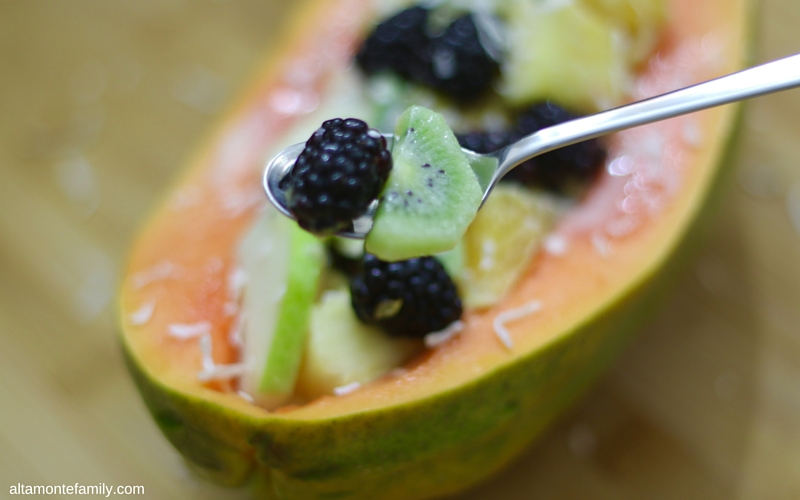 Papayas are in season! You can try our easy and refreshing papaya fruit bowl–our light and bright take on the papaya boat!
Here are some additional no-cook recipe ideas using in-season Florida produce:
As you can tell, we absolutely love the Fresh From Florida recipe website, so don't forget to take a look to find more recipe inspiration! You'll quickly find that Fresh From Florida and the Florida Department of Agriculture guarantee fresh and delicious food that makes healthy and wholesome meals for the whole family to enjoy.
The next time you go grocery shopping, don't forget to check out the Fresh From Florida marked sections. What will you make with locally grown produce and fresh seafood from our wonderful Sunshine State?
---
We're Social! If you liked today's post, feel free to share, bookmark, or pin it! Follow us on Pinterest, Facebook, and Instagram for more updates on our latest projects and adventures.