While shopping for some college essentials for our friend the other week, we found a simple desktop calendar that matched the overall color scheme and design that we had in mind for our command center. We like that it has Scripture on it, so we immediately thought of transforming it into a DIY Wall Calendar with just a few simple tweaks!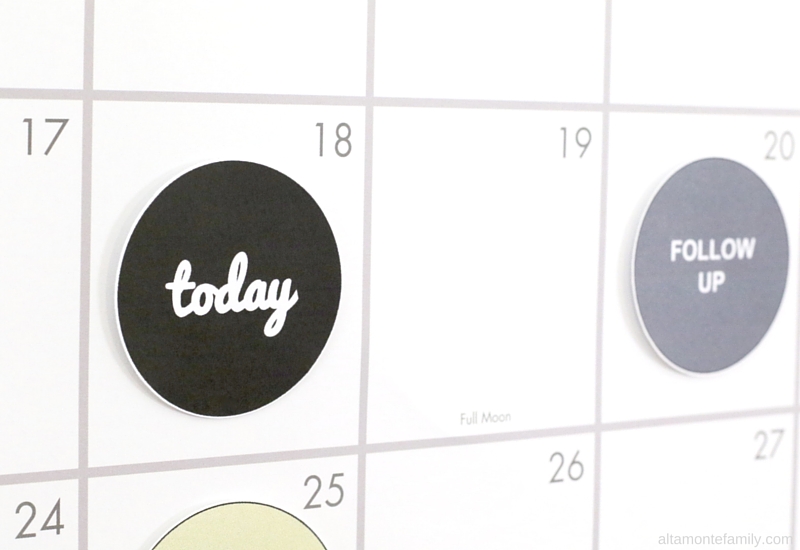 As usual, we designed calendar cut outs and printables using Google Drawing (because it's easy and free) and then used our Cricut Machine to make cut outs of the Engineering Design Process. To make it removable, we used nontoxic removable mounting putty. We also made calendar printables and used a 2 1/4″ circle punch to punch them out.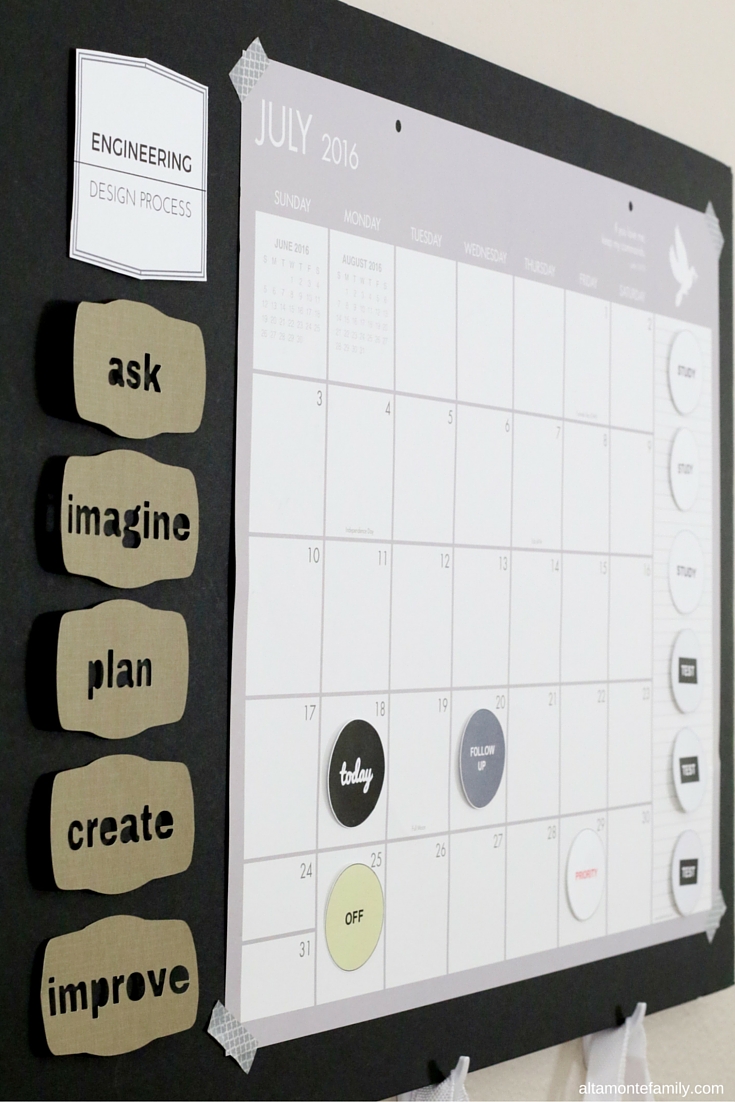 We used washi tape to attach the current month's calendar onto a black foam board and hung it up on the wall by suspending it on these damage-free-hanging wall hooks. The same wall hooks hold our DIY Storage Bags for small electronics accessories.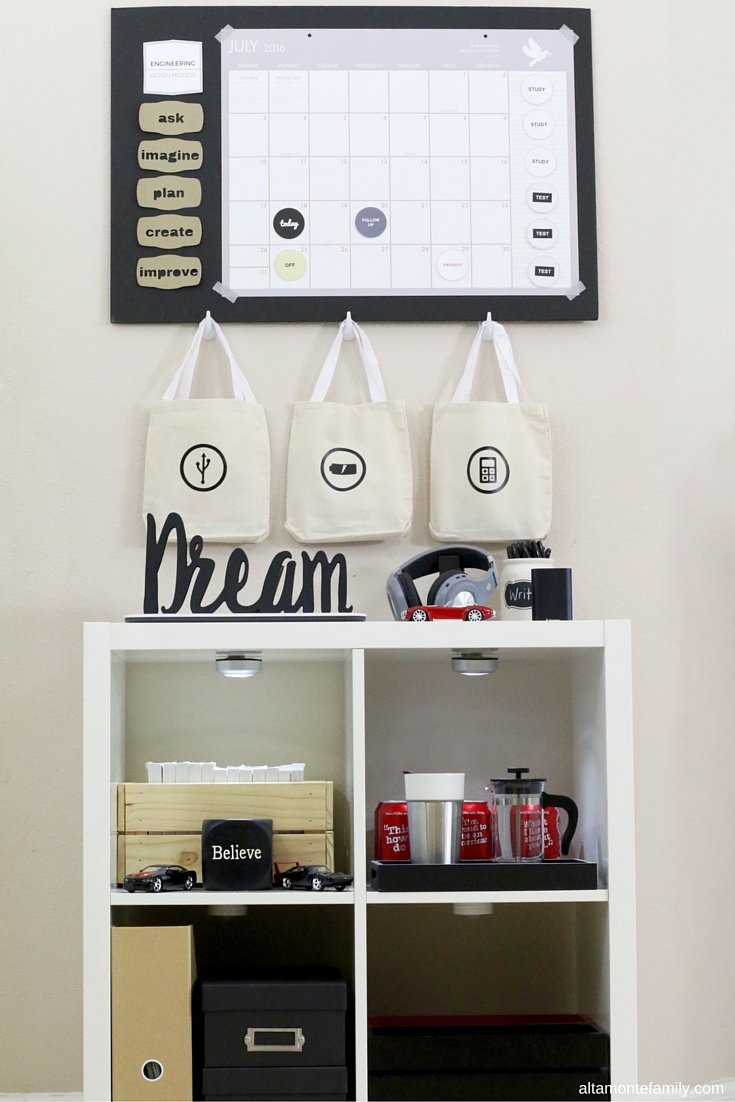 Get Our Free Printables and Cut Files!
Feel free to use our free printables and cut files to recreate this look or to decorate your own dorm space!
For Personal Use Only: We created these free cut files for your personal, non-commercial use only. Please do not alter in any way. Kindly read our full Terms of Use.
Free Printable Back To College Cut Files
Free Printable Back To College Printables
Happy decorating!
---
We're Social! If you liked today's post, feel free to share, bookmark, or pin it! Follow us on Pinterest, Facebook, and Instagram for more updates on our latest projects and adventures.