Happy Monday! We're well into Spring–the weekend weather has been absolutely perfect here in Central Florida! Clear blue skies, bright and beautiful wildflowers… we couldn't help but bring these happy colors into our home! You've probably noticed that we like to entertain or throw parties (just because). With our first blogging anniversary coming up, we found ourselves walking the aisles of Target (nope, this is not a sponsored post) not to renew our vows but to refresh our dining table! The hubby convinced all of us that it was time to purchase a tabletop electric skillet. A what? Yeah. It's a far cry from the teppanyaki grill I had asked for, back when we moved to another country (no, we never ever purchased that teppanyaki grill). All of us agree, though, that we'll never look at an electric skillet the same way now that we've experienced our very own DIY Teppanyaki Japanese Party!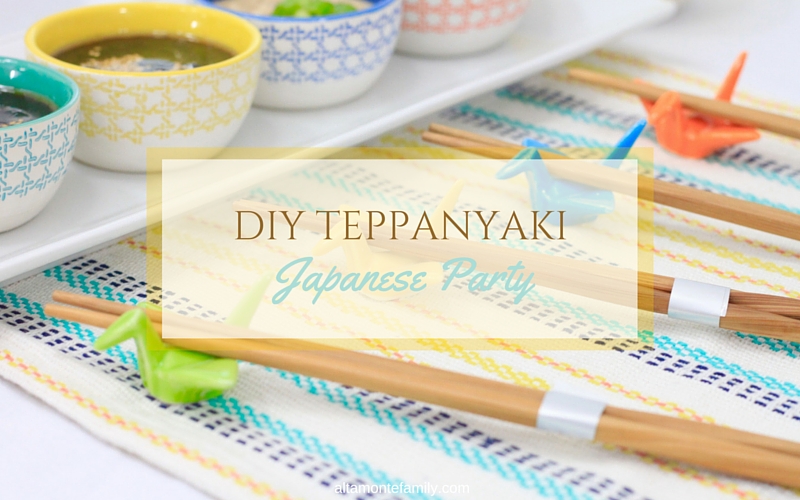 Since an electric teppanyaki grill is quite hard to find, a tabletop electric skillet is a great (and affordable) alternative. Since we wanted to incorporate the fresh and vibrant colors of Spring, we decided to use colorful bowls and chopstick rests that matched our table runner. It's our very own fresh take on Japanese fine dining at home!
About the colorful crane chopstick rests: We purchased the set (chopsticks included) while shopping at Marukai, a Japanese store in Hawaii. We also found the same set available on Amazon while doing some online window shopping during the weekend.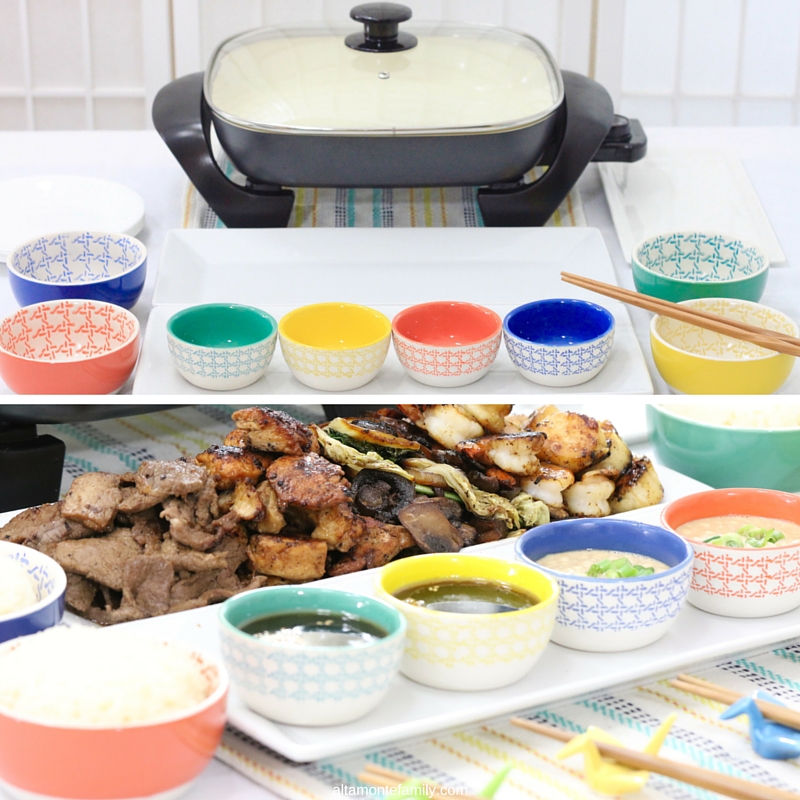 The hubby was the designated chef (thankfully, he also loves to execute his own ideas). With Mother's Day coming up, he started to recall some of his fondest childhood memories–sitting around the dinner table enjoying Bata Yaki prepared by his mom. This is what inspired our DIY Teppanyaki Japanese Party!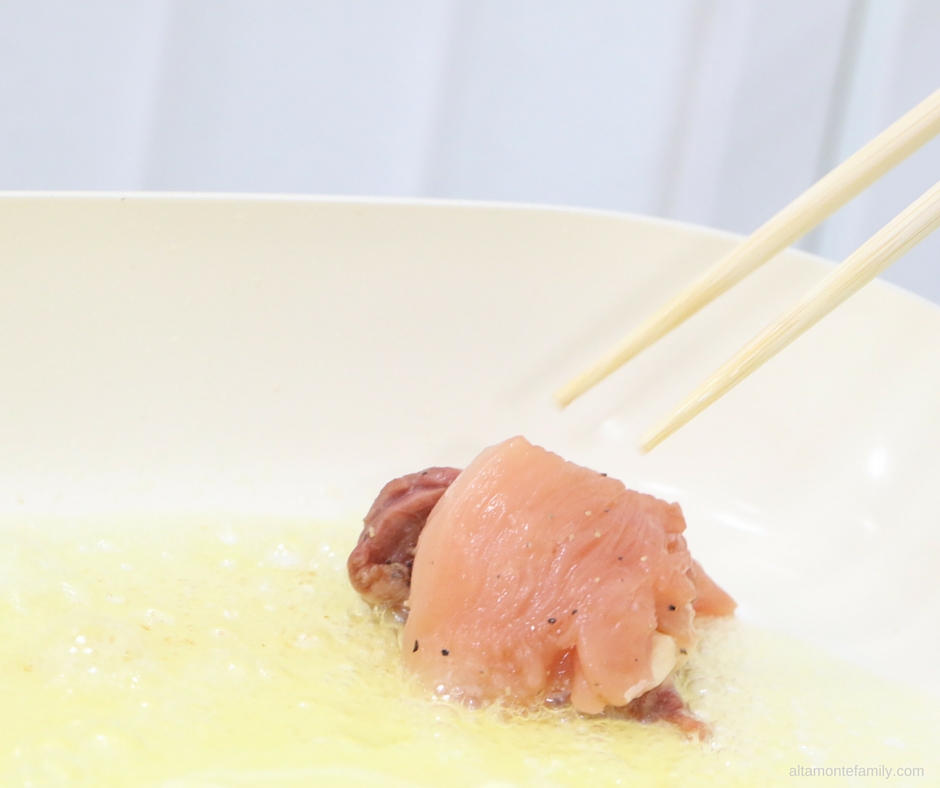 Bringing families together at the dinner table
Not only is Teppanyaki fun and delicious, it's also a great way of bringing families together. There we were, sitting around the dinner table, patiently awaiting our food to be ready, while my husband cooked and shared stories from his childhood. It was also a wonderful teaching opportunity as there were a lot of father-and-son exchanges: he shared and recounted how God has carried him and his family–and now, our family–through many hardships and trials. He doesn't talk about it much (neither did he talk about it at the dinner table), but he is a survivor of a motor vehicle accident during his childhood. He lost his dad and little brother to another driver who had fallen asleep on the wheel.
My husband frequently reminds our boys how we're extremely blessed to enjoy God's bounty of blessings together as a family. It's something we must never take for granted. He then paused, closed his eyes, and expressed what a great blessing his mother is to him.
The dinner table isn't just for sharing a meal. It's for sharing our hearts with one another.
Behold, how good and how pleasant it is for brethren to dwell together in unity!

Psalm 133:1 KJV

Anyway, there was a little bit of everything on our DIY Teppanyaki dinner table, and we had 2 different dipping sauces to choose from. We'll share the recipe for the simple marinade and dipping sauces in an upcoming post!
DIY Teppanyaki Choices
Beef
Chicken
Shrimp
Scallops
Mixed vegetables (Napa cabbage, kale, onions, and mushrooms)
We marinated the beef and chicken just a few hours beforehand, and they turned out delish, just as if we were dining at a Japanese Steak House!  The key is in the marinade as well as in using thinly-cut beef and smaller chunks of chicken breast. Everything was cooked in unsalted butter.
The hubs cooked the mixed vegetables in the meat drippings, the kids had no complaints about the kale being in the mix (kale isn't traditionally included in this mix)!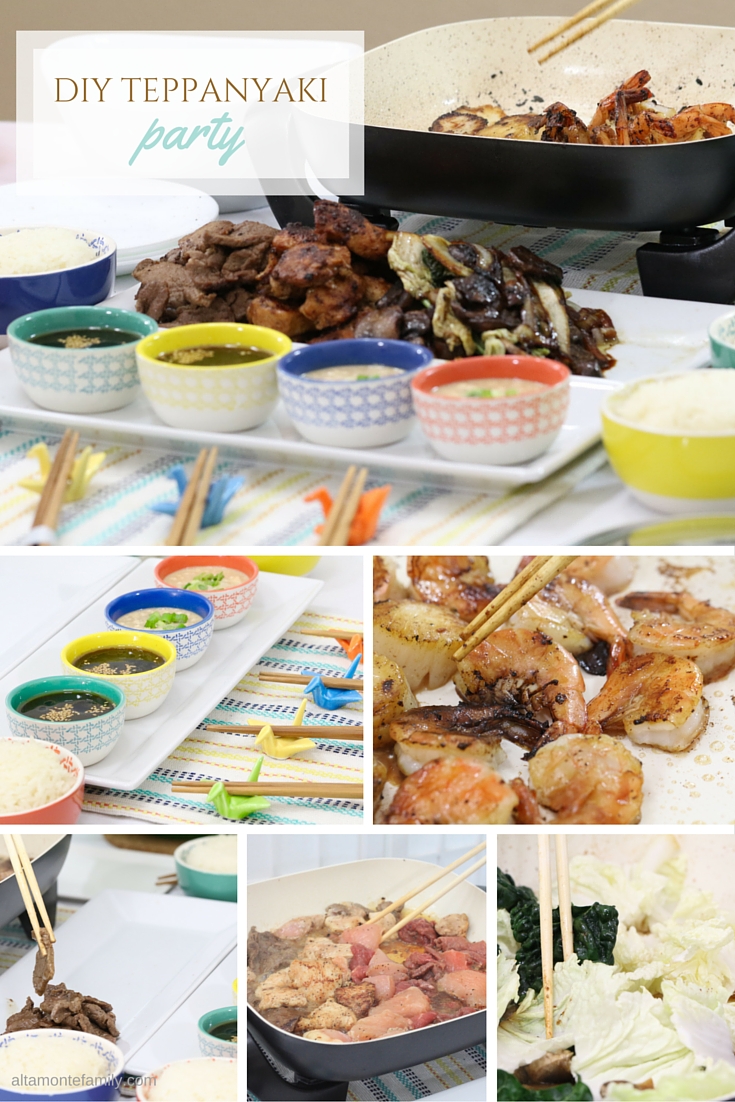 If you're looking for some new dinner ideas, how about adding Teppanyaki Night to your meal planning? It's also a great way to enjoy a delicious meal with friends if you're hosting a dinner party. Or, perhaps you can surprise mom on Mother's Day as you prepare a Teppanyaki meal right in front of her!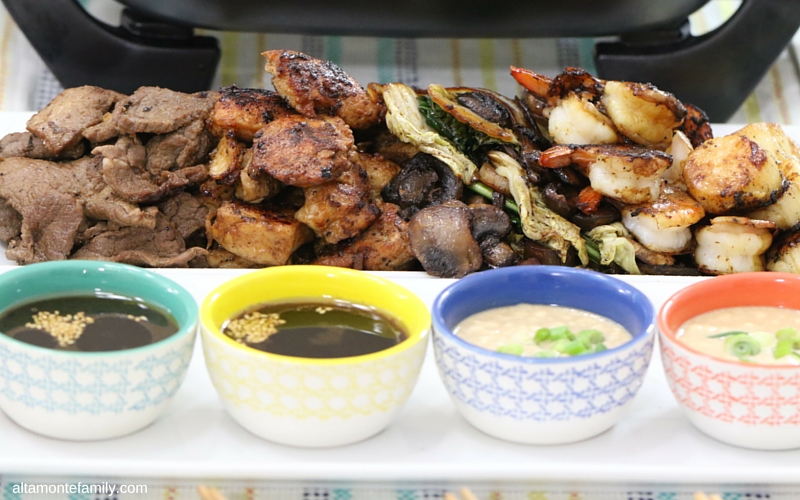 Served with a bowl (or more, if preferred) of rice, Teppanyaki is an affordable way to stretch food while enjoying some much needed quality time together. The variety keeps things interesting and satisfying!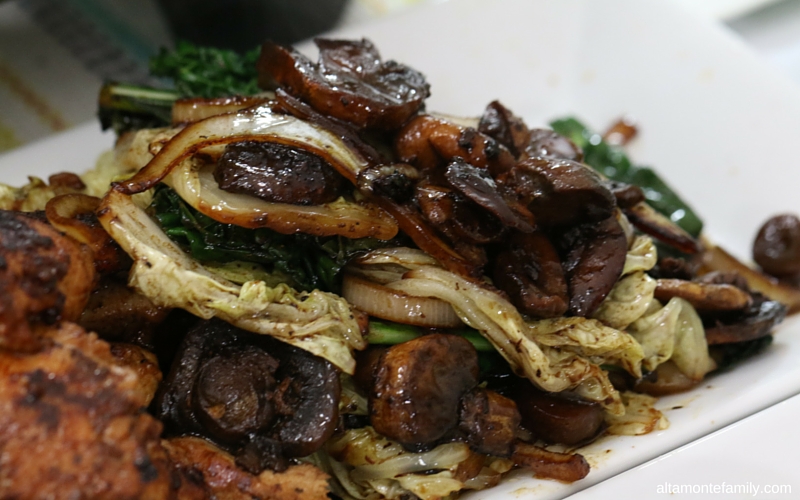 Prep Tip: It helps to keep the meat, seafood, and vegetables in bowls to make them easily accessible to the chef during dinner time (if available, place them in a food cart).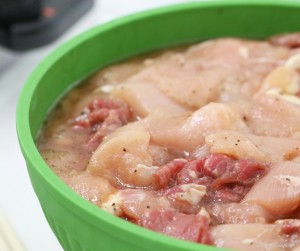 So, are you ready for a DIY Teppanyaki Japanese Party?
Invite your friends and family over for some delicious food and fellowship! It's really amazing how one of our favorite Japanese Steak House experiences is available right at our fingertips!
Enjoy!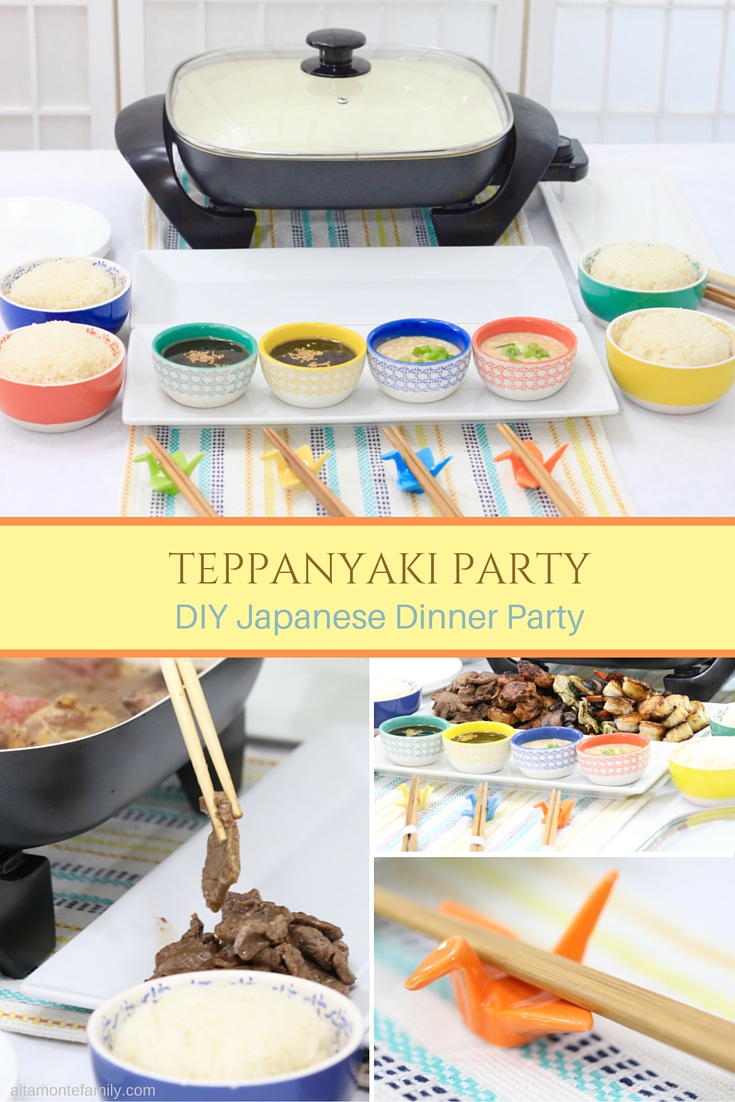 ---
We're Social! If you liked today's post, feel free to share, bookmark, or pin it! Follow us on Pinterest, Facebook, and Instagram for more updates on our latest projects and adventures.