Are you ready for Spring? We're starting to see the wildflowers pop up here in Central Florida (we've had the mildest winter, or lack thereof, this year), and did we mention that the stores are now bustling with all things Spring? Anyhoo… we found this inexpensive mini wreath at a craft store and decided to come up with our own DIY Spring Wreath made with silk flowers, jewelry beading supplies, and our Cricut Explore Air.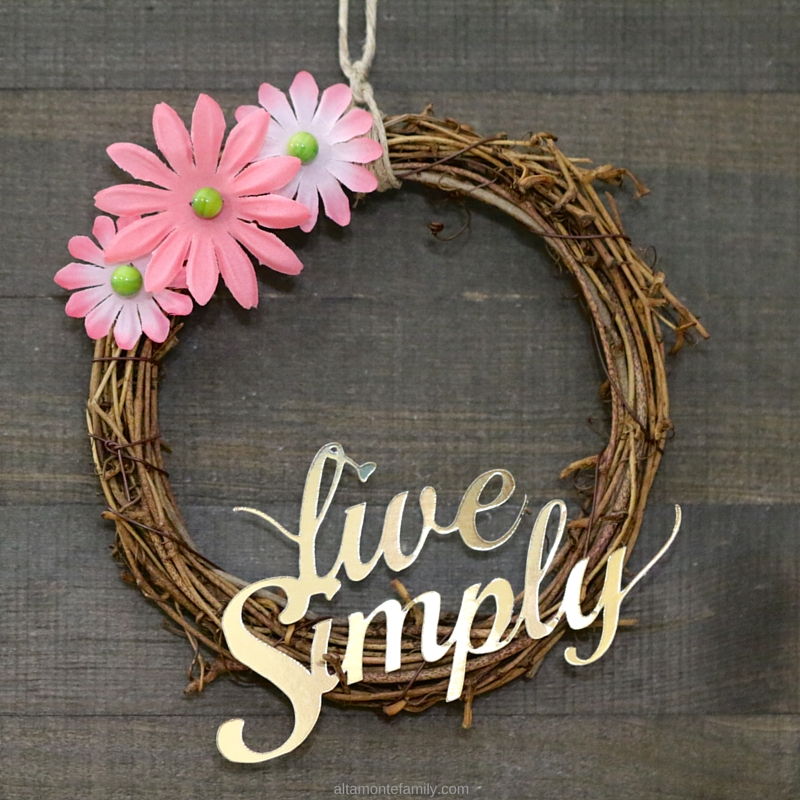 We're embarrassed to say that we haven't touched our jewelry crafting supplies in a while and if we were to follow what this book in the photo says about simplifying our life, we should have probably thrown all of our supplies away.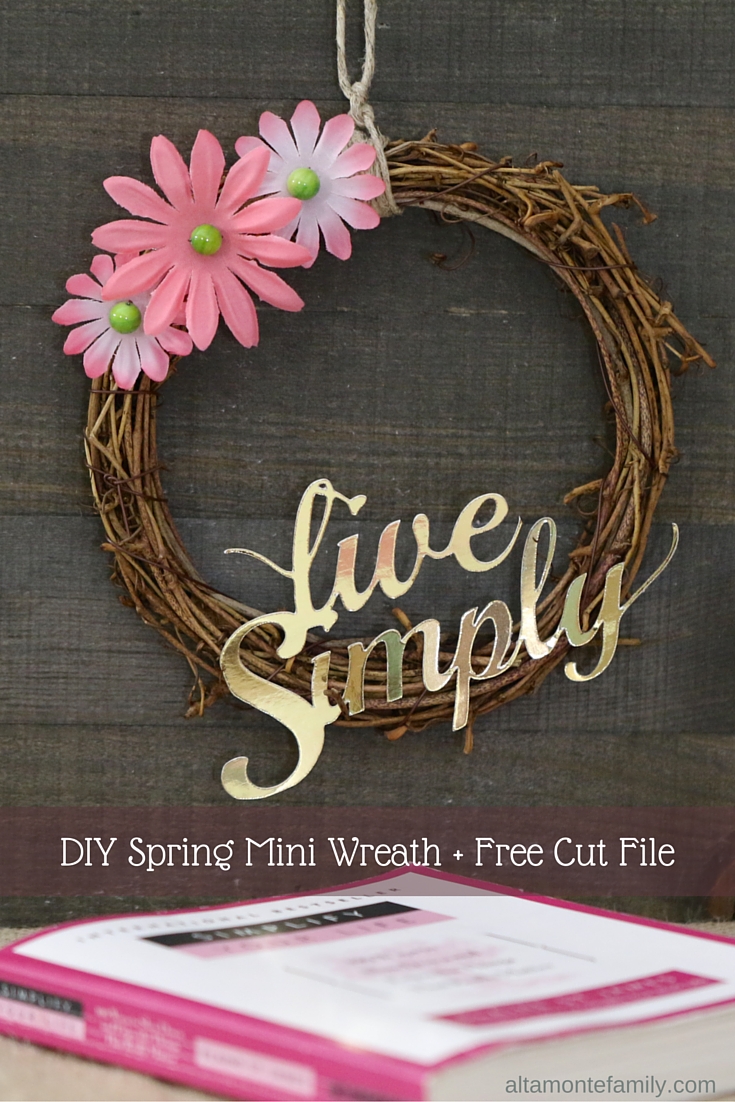 The author probably didn't mean for us to religiously follow everything she said. We simply take it as a tool to inspire us to find ways to simplify our own lives in a way that works best for us. For example, we've simplified our life by using simple, natural elements for our home decor. Nothing bulky, nothing too difficult to clean… without sacrificing beauty. As we all have read and heard, "beauty is in the eye of the beholder"; for us, there is beauty in simplicity.

DIY Spring Mini Wreath
If there's anything to share about our learning adventures with home decor, it's this: it doesn't have to be expensive. As a matter of fact, a little DIY home decor here and there adds that sweet personal touch that cannot be replicated by anything purchased. There's nothing wrong with purchasing nice things. All we're saying is, you can easily refresh your space with a simple DIY craft that speaks to your heart. For us, this cute and simple DIY Spring wreath speaks to our heart every day. It also adds an inspiring and cheery feel to our home and work space.
We simply purchased this mini wreath at Michael's, strung some silk flowers and beads using thin, stringing copper wire, and used a piece of jute twine so we could hang up our simple masterpiece (that took under 15 minutes to make) wherever we wanted.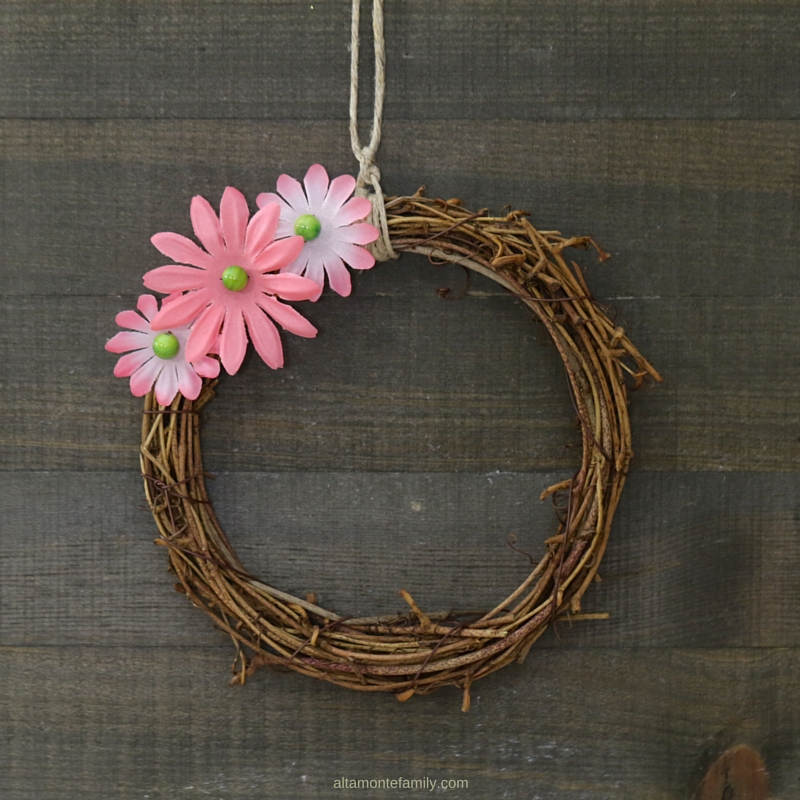 The final touch involved cutting out this "Live Simply" reminder using our Cricut Machine (we used the Cricut Explore Air). We used shiny gold foil paper to make the words stand out.
If you'd like to make a similar project or can think of other ways to use our "Live Simply" cut-out, feel free to use our free cut file!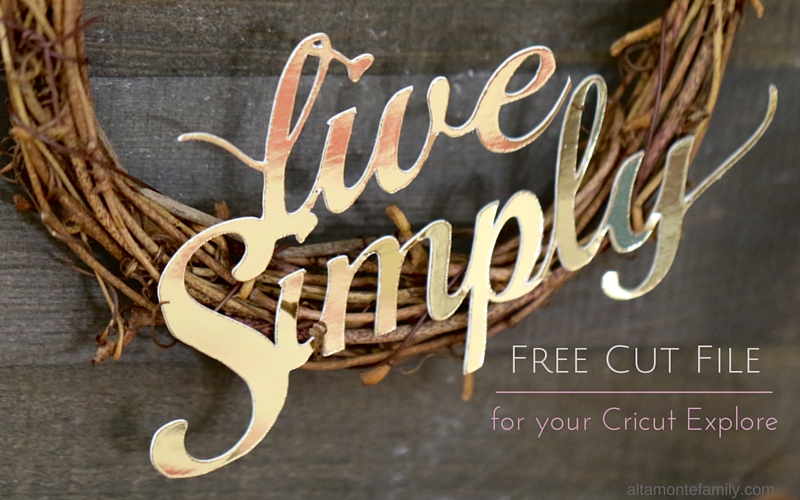 Get the Free Cut File
Here is the free digital cut file for your Cricut Explore / Cricut Explore One / Cricut Explore Air. Please keep in mind that we're sharing a PNG file (not an SVG file), so please follow the instructions in Cricut Design Space for uploading PNG files.
For Personal Use Only: We created this free cut file for your personal, non-commercial use only. Please do not alter in any way. Kindly read our full Terms of Use.
---
Inspire us! What kind of things do you do at home to keep things simple and beautiful?
If you liked today's post, feel free to share, bookmark, or pin it! Check out our other Cricut Explore projects! Thanks for stopping by!
---
We're Social! Follow us on Pinterest, Facebook, and Instagram for more updates on our latest projects and adventures.