This shop has been compensated by Collective Bias, Inc. and its advertiser.
All opinions are mine alone. Find Your #Aah #CollectiveBias
---
With a family of six, I've since managed to successfully arrive at a genius-to-me conclusion that there are three very basic ingredients to creating the most optimal at-home conditions for that elusive state of "relaxation" that most parents crave ever so dearly–even if it lasts but for a few short minutes. If I lost you at "hello" despite never having said, "hello", this is what I just said in three words (or ingredients): ice cream, art, and a movie. These are my ingredients to finding my own "me space", or those little moments for me; what are yours? Anyway, let's chat about these three ingredients: ice cream (pssstt– the flavor of the day is butter pecan), art (let's make some DIY Handprint Wall Art!), and a movie (how about a Sweet Family Movie Night?)…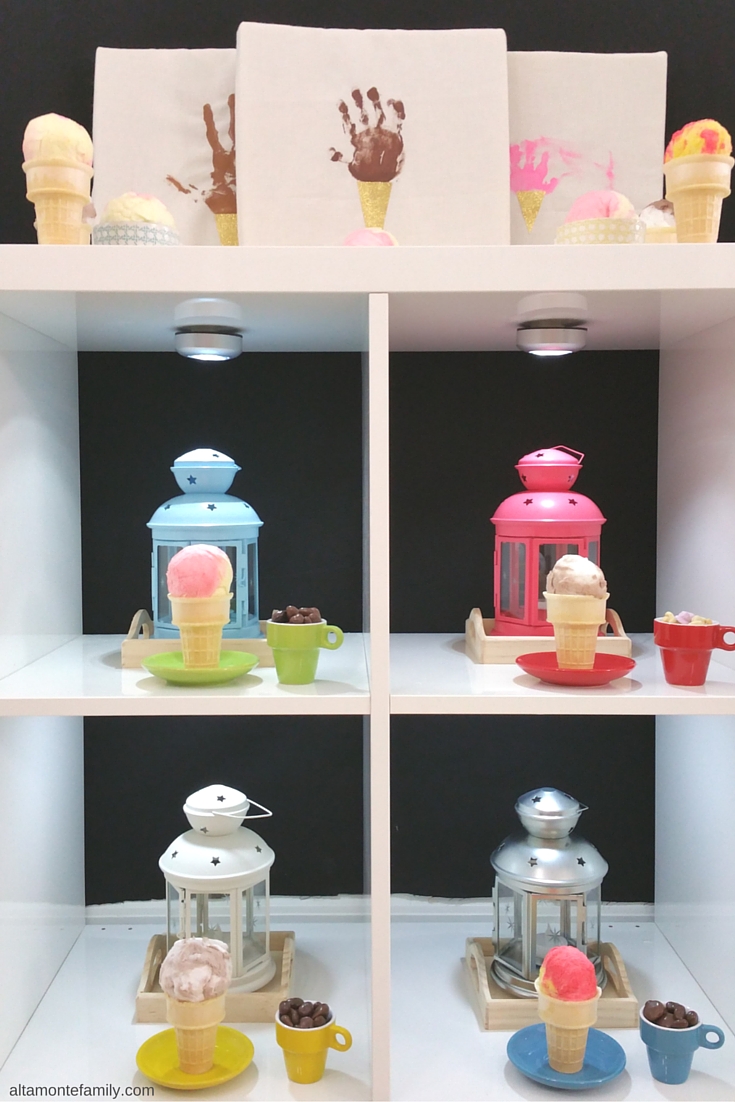 Ice Cream
Because every parent deserves an ice cream break… and a "secret stash" to support such breaks 😉 Bet you'll find pints of Häagen-Dazs® ice cream and Häagen-Dazs® Vanilla Milk Chocolate Almond ice cream bars in my personal stash! There's just something about delicious ice cream that takes me away to my favorite places and spaces right from the comfort of our family room or patio.
Dear Butter Pecan, Take me away…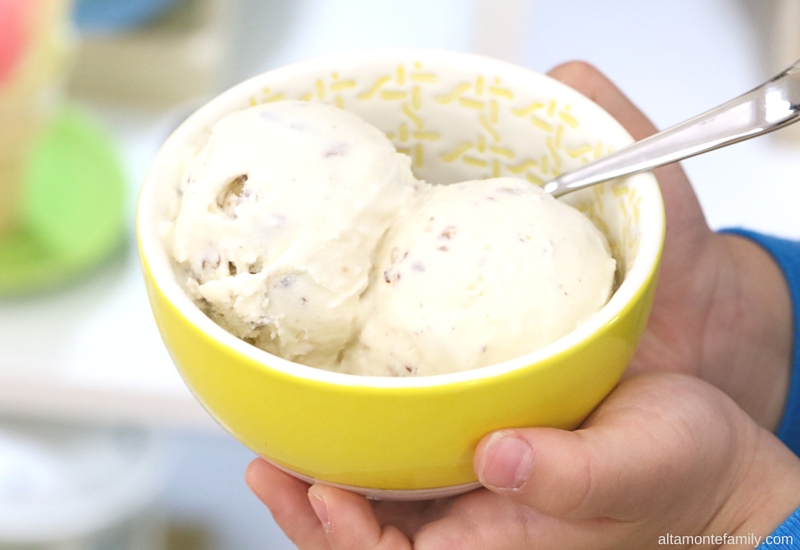 When we went to Walmart this weekend to pick up additional provisions for the 4th of July as well as for our endless Summer get-togethers, we thought it'd also be a great time to replenish our "secret stash" of delicious Häagen-Dazs® ice cream products! After all, there's a free movie night offer from Redbox® out there right now: Buy 2 Häagen-Dazs® products at Walmart and earn a free movie night from Redbox®! We'll share the scoop in a bit!
Art
Most of my creative ideas come to me when I'm relaxed–or overjoyed while enjoying a Häagen-Dazs® Vanilla Milk Chocolate Almond ice cream bar in my quiet little corner. It's inspiration and relaxation–in its purest form–all in one! Now, please don't be shy and just tell me that you also find inspiration in similar spaces.
Recently, this ice cream bar inspired us with an idea…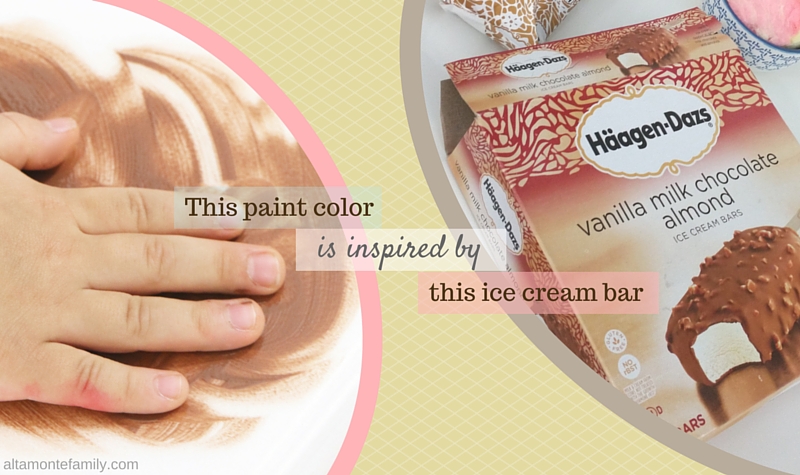 I had fun mixing my own ice-cream-inspired paint colors, too!
Don't get confused, now 😉 I still remember my Kindergarten teacher telling one of my friends that brown paint is not chocolate!
Anyway, my husband decided to give me a break during the recent three-day weekend, so he and the kids (a.k.a. "hubby and company") all agreed to raid mom's craft room to surprise mom with something crafty (because they know that I just love oooh-ing and ahhh-ing over their masterpieces). So that mom doesn't freak out, they promised to only take from the "surplus stash"–you know, *the living stash* that grows as a direct result of hoarding craft items that go on sale.
So, while mom was resting and enjoying some very-much-so-needed alone time, hubby and company were busy making and preserving memories…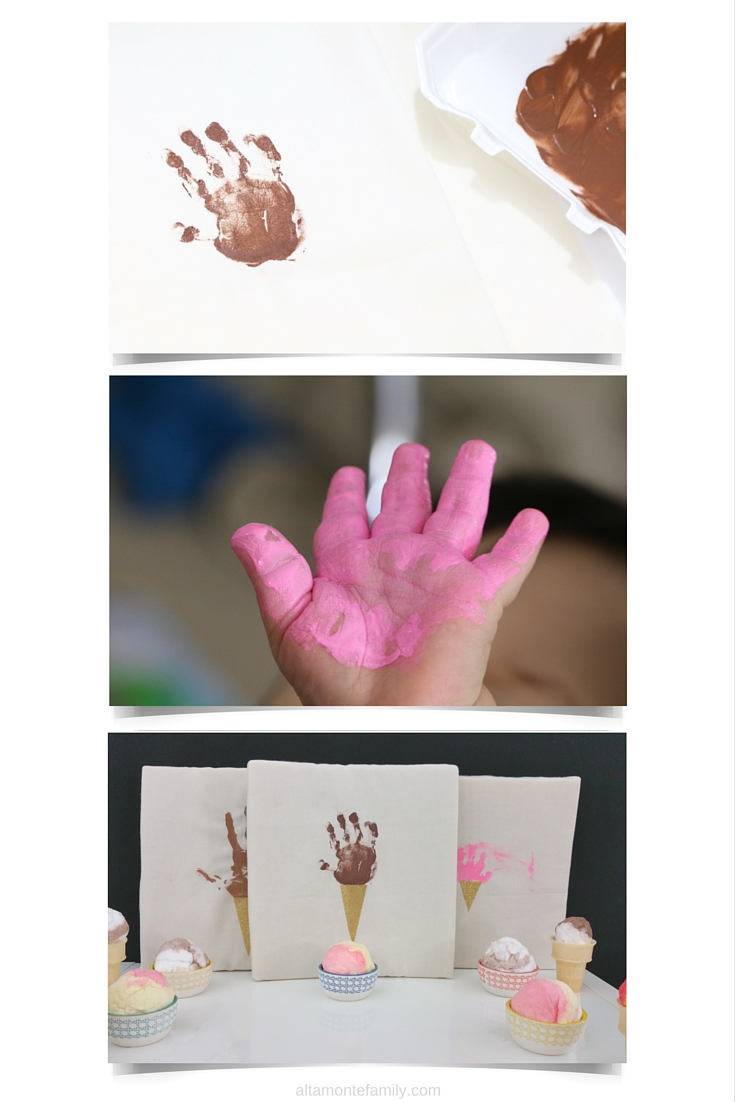 Hearing the kids squealing and enjoying craft time with dad always brings music to my ears! They said they were busy redecorating our family room–specifically, updating the Family Movie Night Concession Stand (and that I wouldn't be able to see it until the next day, because I needed to wait for their handpainted wall art to dry overnight). Too cute!
A Movie
Family movie nights are always a great break for me, especially when the kids take over and set everything up on their own (or with the help of dad).
THIS is the result when hubby and company get to take over the family room. Not bad, eh?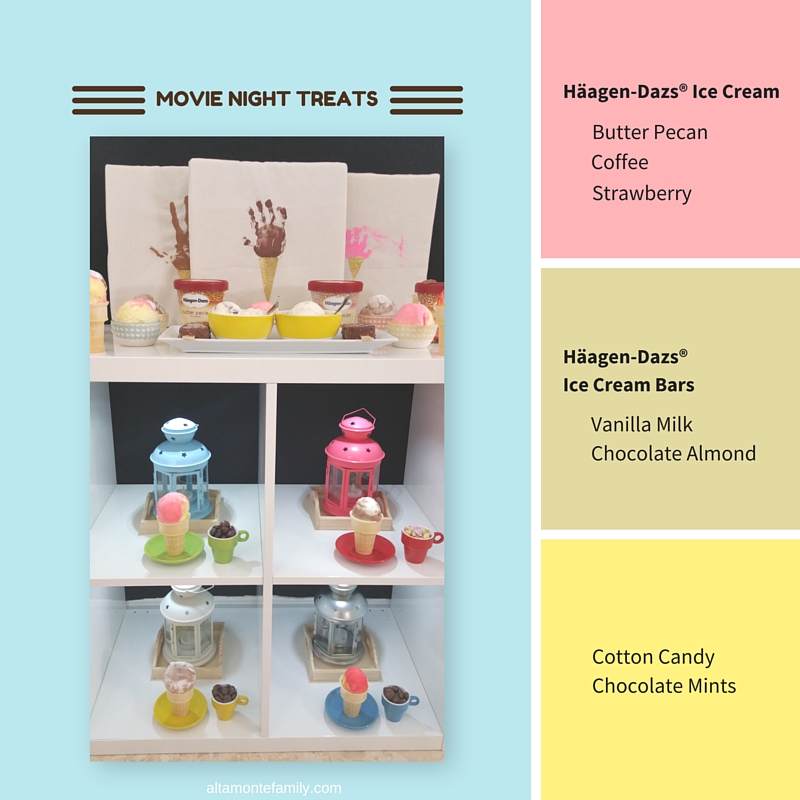 Meanwhile, a pair of busy little hands decided to turn some cotton candy into ice cream scoops. He was "helping dad". No one really ate cotton candy that day, but they sure made the cutest edible decorations proudly made by father and son.
My sweet husband knows my favorite Häagen-Dazs® ice cream flavors (and my favorite ice cream bar), so he made sure that all of those flavors were present.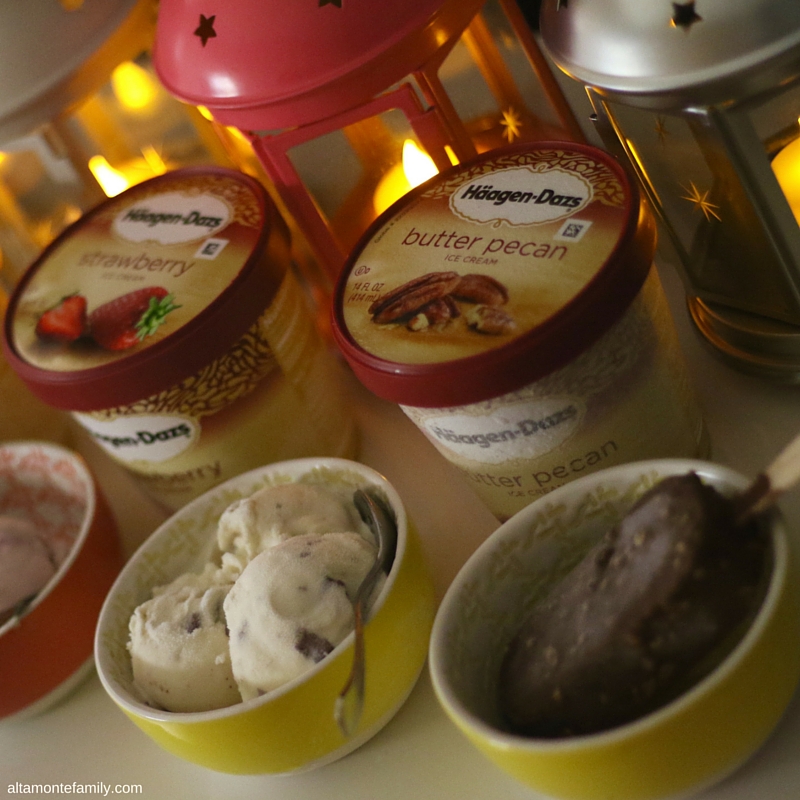 A family movie night like no other…
My husband and our kids really did an awesome job to make this family movie night a very memorable one for everyone, especially for me since I haven't been feeling well.
It was a tough choice between the Häagen-Dazs® Butter Pecan and the Häagen-Dazs® Vanilla Milk Chocolate Almond Ice Cream Bars…
I chose Butter Pecan with absolutely no regrets or reservations. Just pure joy!
Nothing's sweeter than enjoying your favorite ice cream while surrounded by familiar sights and sounds, handmade wall art with your kids' handprints…
There I was having my own little moment in my little corner in the family room savoring my sweet blessings with a bowl of delicious ice cream in hand.
Ahhh….
DIY Handprint Wall Art
Anyway, if you're looking to make some ice-cream-inspired wall art like our kids did, here's a quick how-to…
Supplies Needed
12 x 12 adhesive foam tile
18 x 18 piece of fabric (we used muslin–the thicker, the better)
Non-toxic acrylic or fabric paint (inspired by your favorite ice cream colors)
Gold glitter tape
Scissors
A paper plate (or something similar) large enough to fit one's hand
Protective covering (as needed–for your kids' clothes, your floor, etc.)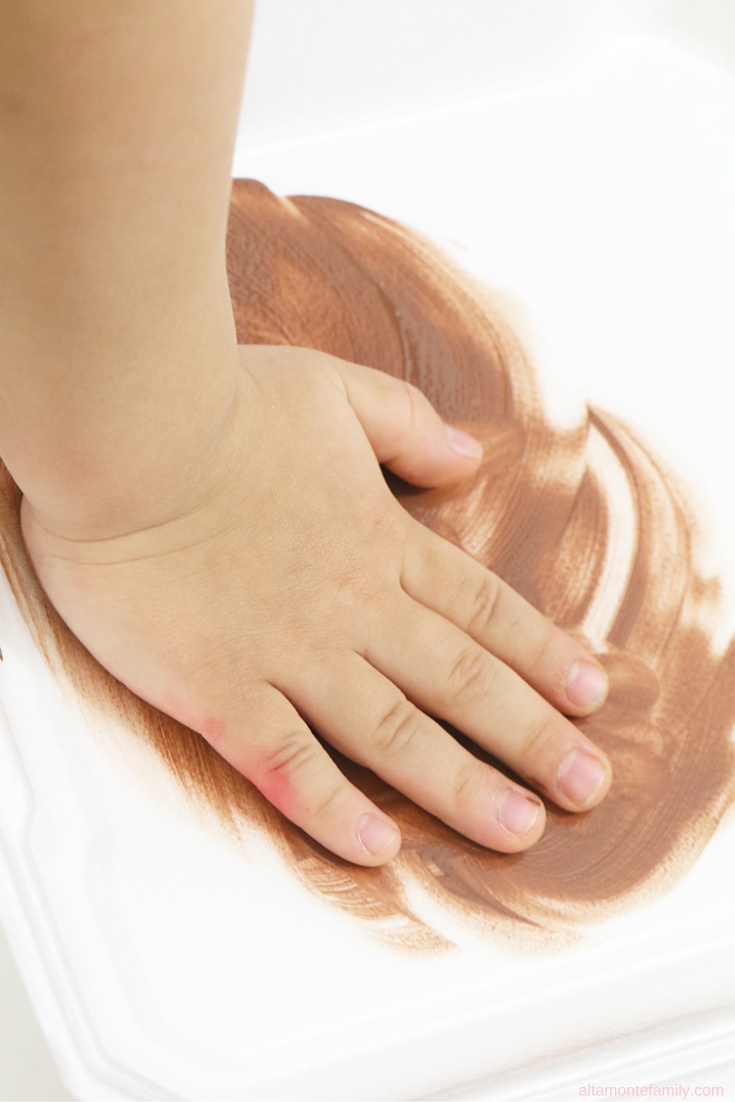 Directions
Squeeze a few drops of paint onto a paper plate (or something similar)
Place your child's hand on the paint, applying a circular motion to get as much paint on your child's hand
Gently "stamp" your child's handprint on the fabric, then hang to dry
Once dry, wrap your child's masterpiece around the adhesive foam tile (like wrapping a present)
Using the gold glitter tape, cut out a triangular ice cream cone shape and attach it just below your child's handprint
That's it!
Now, it's your turn to take a much needed break! Don't forget about the free movie night offer from Redbox® with a purchase of 2 Häagen-Dazs® ice cream products from Walmart!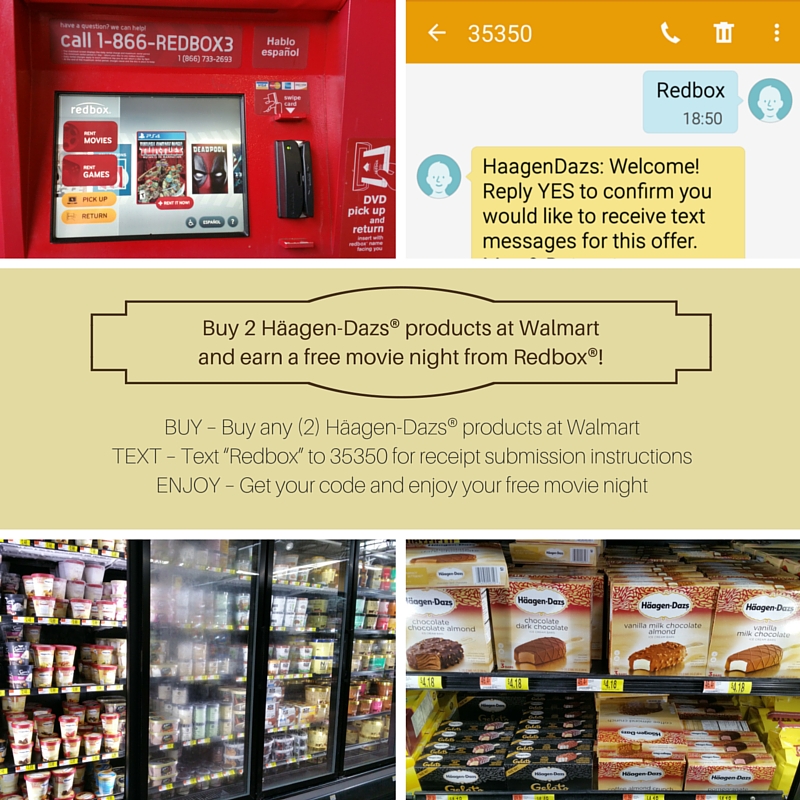 Enjoy!
---
We're Social! If you liked today's post, feel free to share, bookmark, or pin it! Follow us on Pinterest, Facebook, and Instagram for more updates on our latest projects and adventures.