2017 is zippin' by really fast, it's crazy that March is already here!!! This is the month we start thinking about gifts–from graduation, Mother's Day, Father's Day, Teacher Appreciation, and birthdays for him or her! In our caffeinated world, there seems to be a language that is common to all: coffee. So, when Infinity Jars* sent us some screw-top jars to check out, we couldn't help but see a beautiful, blank canvas that's ready for a caffeinated touch. If you're looking for a practical and elegant DIY Gift Idea For Coffee Lovers, you're in the right place!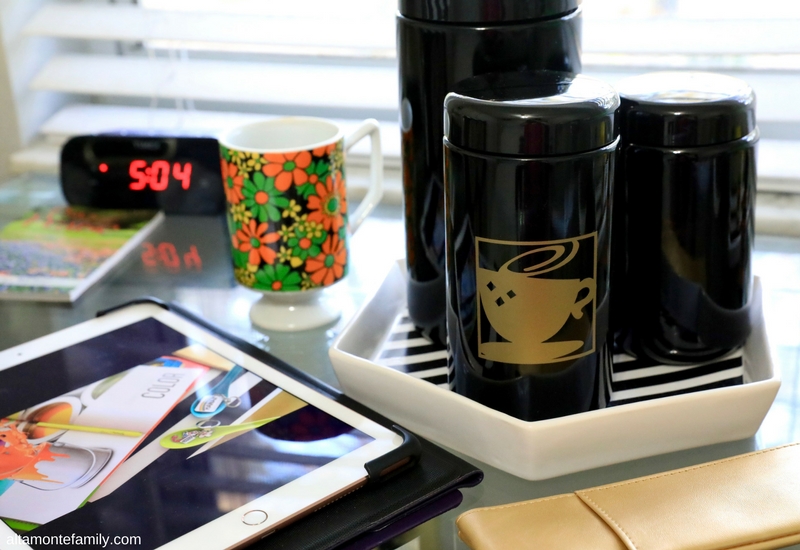 A DIY Gift Idea For Coffee Lovers That's Practical & Elegant
We used the 500 ml glass screw-top wide mouth jar to make a DIY Coffee Storage Jar. It's the perfect size for storing coffee– whether whole bean, ground, or single-serve packets! Coffee lovers are serious about protecting and enhancing the quality of our beloved coffee beans; whoever gets this gift will love the jar's impressive preservation capability that's found in the deep violet glass. We know how important it is to block out harmful visible light rays from degrading our coffee!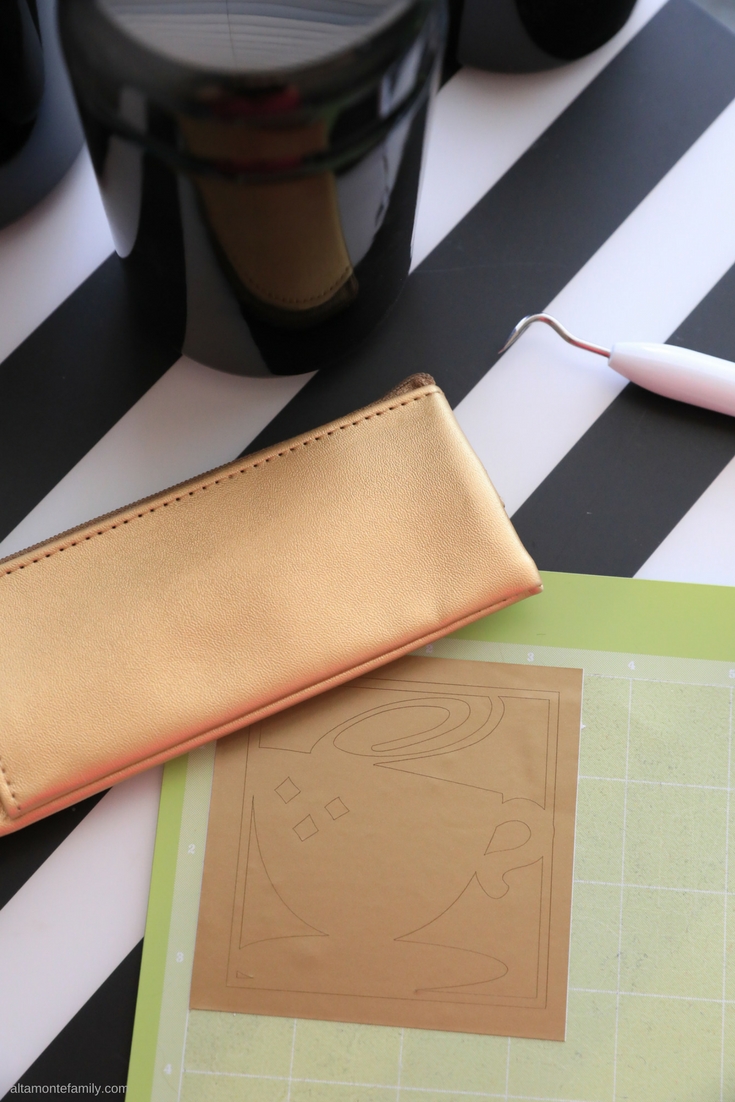 If you have a Cricut Machine, you can easily add any image (or text) of your choice to add a caffeinated touch to your Infinity Jar. We used gold vinyl, and it made for a nice contrast against the jar.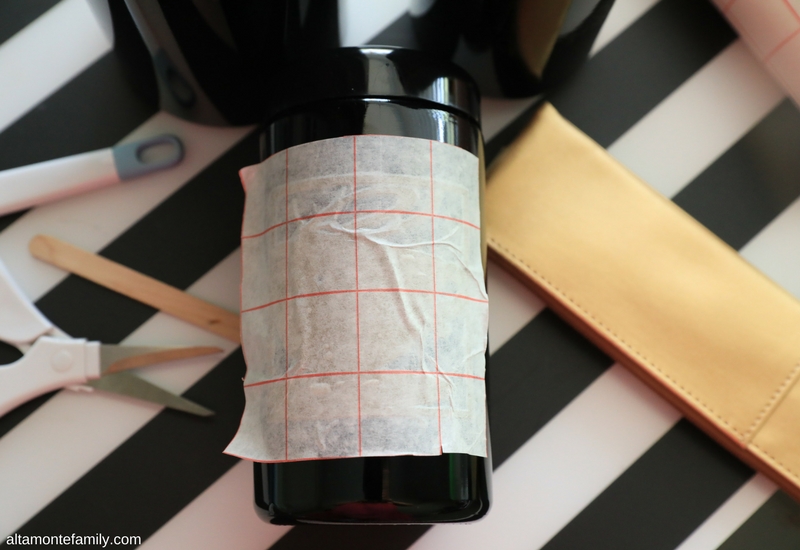 We eventually sized our image to 2.3 x 2.3 inches. Anything larger proved a bit challenging to flatten against the round surface. Originally, we used a 3 x 3 image (as seen in the photo above). As you can see, the transfer tape had a few wrinkles–this isn't recommended because you wouldn't want any creases on your vinyl.
Anyhoo… the 2.3 x 2.3 size worked perfectly!
Now, if you don't have a personal die cutting machine, you can probably get your hands on some decals with a caffeinated design. Etsy has quite a few of them!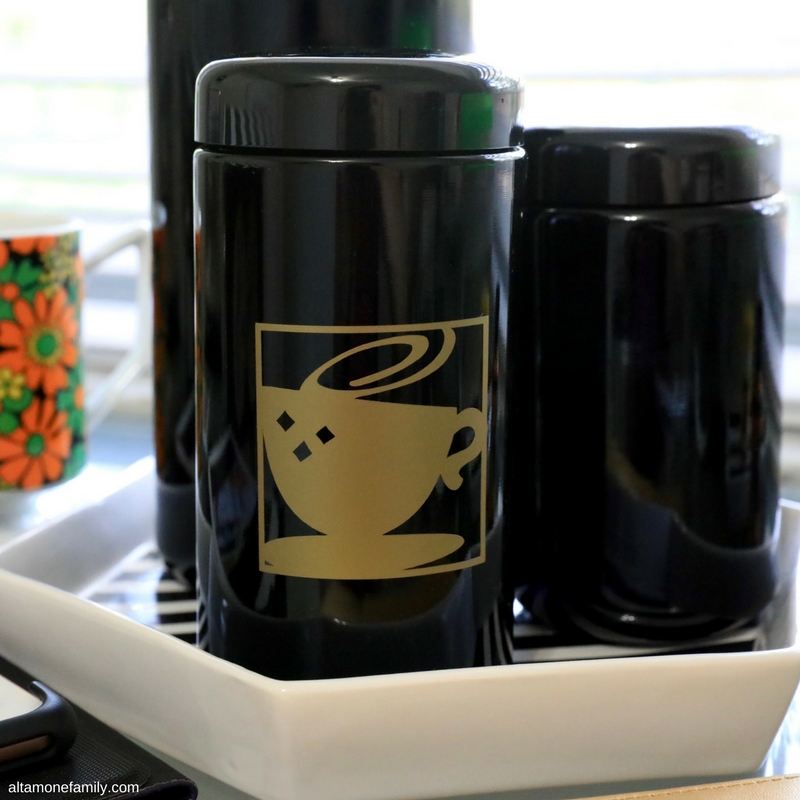 We just love how elegant this simple DIY project turned out, thanks to Infinity Jars! We can't wait to add personal touches to the other two jars that we received!
Infinity Jars' glass products are guaranteed to have an airtight seal, ultra-violet filtering, and they're scent-proof and designed to naturally preserve and rejuvenate freshness. It's a plus that they look so stylish! They're really the perfect gifts for the discerning coffee lover.
Looking for more gift ideas?
Check out our other unique gift ideas or share some of your own ideas in the comments! What kind of personal touches would you add to your Infinity Jars?

*Special thanks to Infinity Jars for providing us sample products free of charge in exchange for our honest review. No other type of compensation was received. All opinions are my own.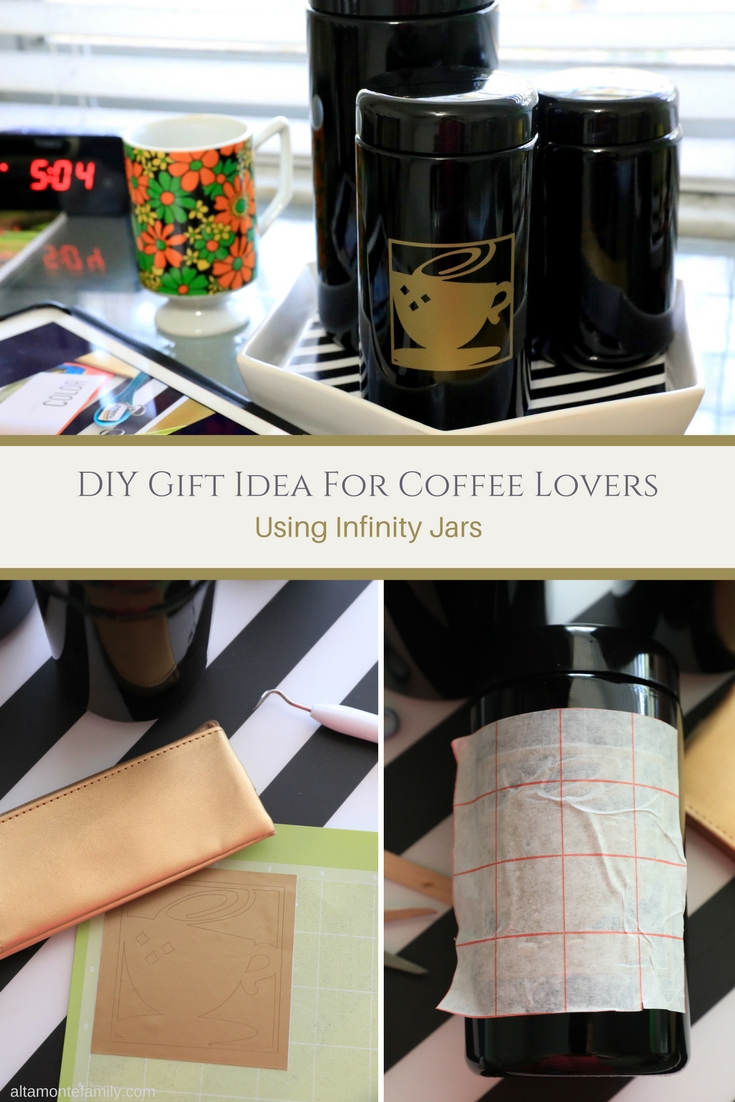 ---
We're Social! If you liked today's post, feel free to share, bookmark, or pin it! Follow us on Pinterest, Facebook, and Instagram for more updates on our latest projects and adventures.