Special thanks to Oriental Trading for providing sample products  free of charge
in exchange for my honest review. No other type of compensation was received.
All ideas and opinions are my own.
---
The last day of school can't came soon enough. Not because we–the parents–are sick of school. It's the anticipation of ending a chapter and starting another. We're approaching yet another milestone, another accomplishment, and another (good) excuse to party! Since ironing out the details around our owl party prize table, we've been busy cooking up some party favor ideas in our craft room. Fun times! It's amazing when a group of owl-minded people come together on a beautiful crafternoon. We made easy peasy dry erase tile trays and canvas loot bags (with googly eyes!). Plus we're sharing 2 new printable bag toppers which we designed today–for free! Yay!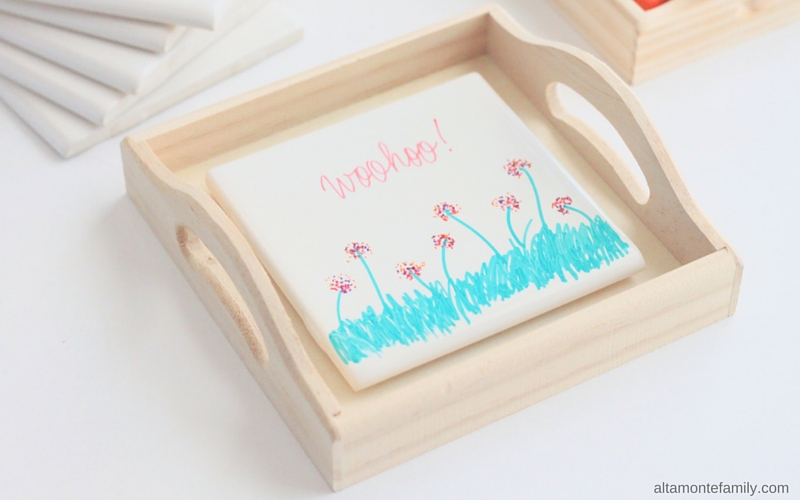 We think that a thoughtfully curated set of simple party printables can define a party's theme without breaking the bank. After all, we really need to stick to the budget so we can have more parties!
Speaking of budget… we put together an owl party loot bag with a DIY Dry Erase Tile Tray + other goodies and managed to keep each one under $5.00 (canvas tote bag included)! If you prefer to include production costs (minus the labor of love, of course), the price goes up to roughly $6.00 per loot bag. That's not a bad number considering we'd be paying significantly more had we un-DIY'd it. Of course, there's always a time and place for un-DIY!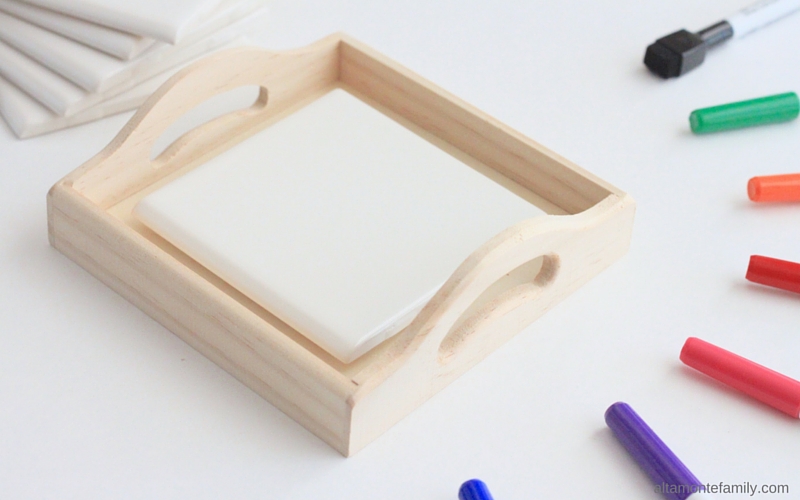 So, what's in the loot bag?
*If you can get a hold of the non-toxic washable, dry-erase markers, even better!
**You'll find the links to the free printable owl bag toppers at the bottom of this post.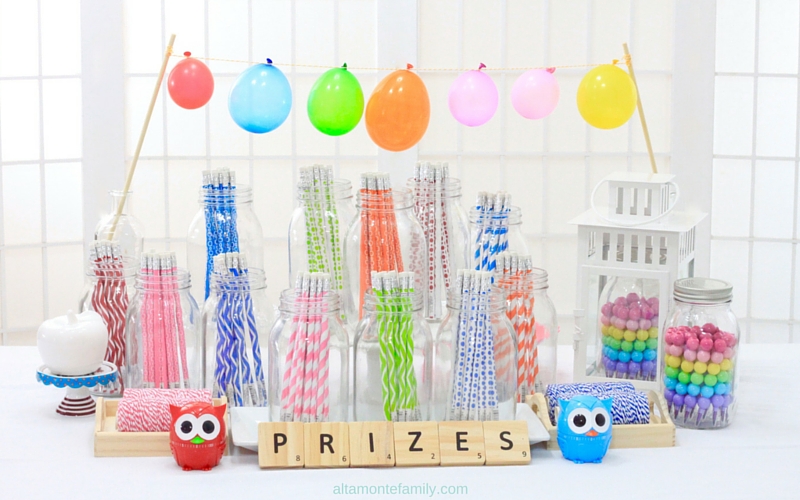 Did we just mention, "Craftivity Table", somewhere in this post? Yes, it's in the works! It's a great place for kids to do some quiet activities–say, if they were to arrive at the party before all of their friends, or if their parents need them to start winding down after all the party food and games… and prizes (check out our Owl Party Prize Table)! We'll share more details with you soon!
Party Tip: It's always helpful to have a combination of "loud fun" and "quiet fun" activities when throwing a party for kids.
DIY Dry Erase Tile Tray
Whether you have a child who loves to doodle, draw, or display their work of art (or all three), here's a pretty neat, inexpensive, and simple craft to make with the kids at home!
Just a friendly reminder: Of course, as with any crafty activity, we wouldn't suggest leaving your kids unsupervised–no matter how easy these are to make!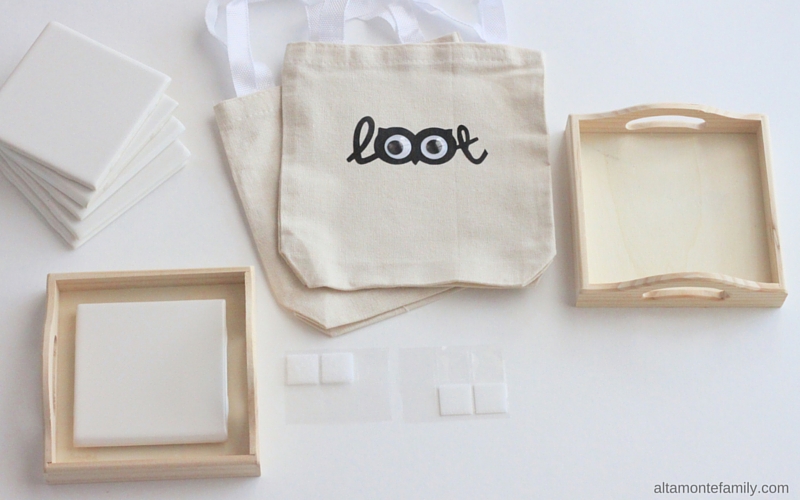 We think these DIY dry erase tile trays would make awesome party favors by themselves! Feel free to attach any of our free printable owl gift tags with some baker's twine–and woot!–we've got a gift!
Supplies Needed:
Ceramic Tile
Square Indoor Fasteners
We chose the square indoor fasteners that can hold up to 3 pounds! While the ceramic tile doesn't weigh very much, we wanted the fasteners to have a semi-permanent hold–one that's strong enough so we don't have to worry about the tile falling off while still being removable so we can easily replace the tile with other artwork.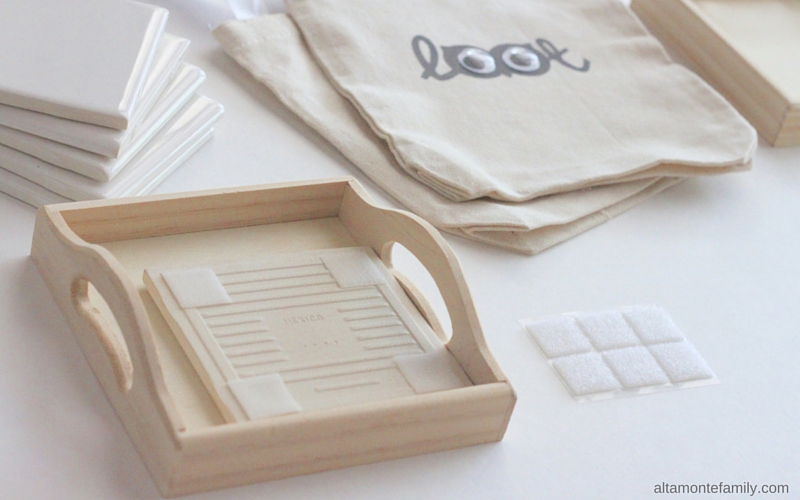 Directions:
Attach 4 square indoor fasteners to each corner on the back of the ceramic tile (we used the coarse side of the fasteners)
Attach the other 4 square indoor fasteners (smooth side) onto the coarse side so that the sticky backs are exposed
Flip over tile (so that the glossy side is up) and careful attach the tile onto the wood tray
That's it!
These DIY dry erase tile boards are so versatile–and by using semi-permanent square indoor fasteners, you can switch tiles whenever you want!
Here are just some ideas for using the DIY dry erase tile trays:
Dry erase drawing board for use at home or during road trips
Game board (how about a game of tic-tac-toe?)
Hanging message board
Hanging decoupaged tile art
Hanging art display of your child's masterpiece (use nontoxic permanent markers)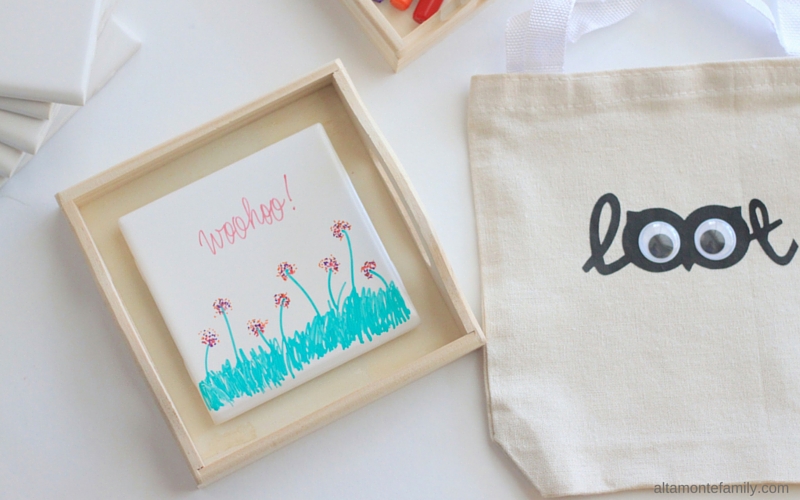 Anyhooooo, we made some adorable owl loot bags using black iron-on vinyl, our Cricut Machine, googly eyes, and DIY customizable tote bags from Oriental Trading. We thought they turned out really cute! Woohoo! We designed the "loot" image in Google Draw and used fabric glue to attach the googly eyes onto the bag!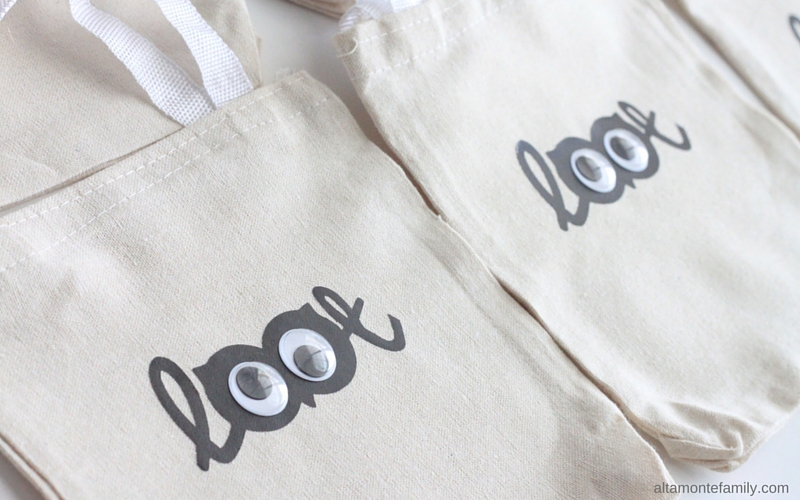 Confession: We think we're going to keep one of these owl loot bags–or, "hoot loot"–for ourselves. This end of school party can't come soon enough!!!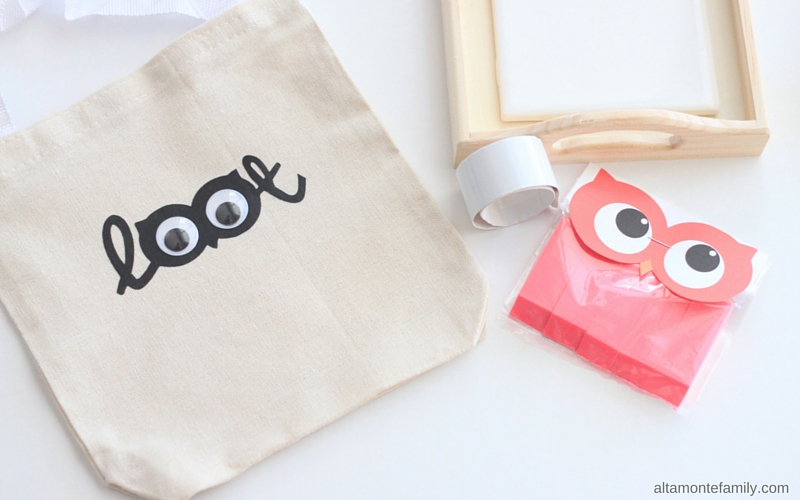 We filled the bags with more non-candy hoot loot. The kids–and parents–are going to be so excited! Combined with the prizes on the owl party table, these goodies will give them a good head start on school supplies for the following school year! Unless, the kids decide to enjoy them during the summer. That's fine, too!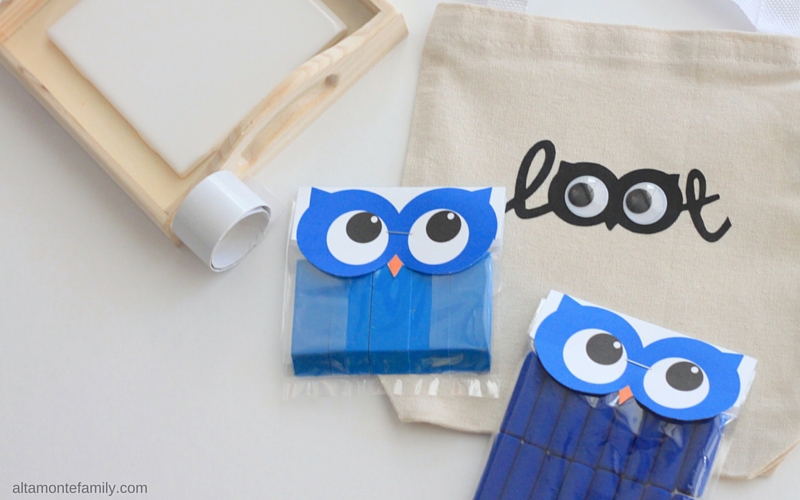 To make the owl baggies, we organized the items from the pencil grips, erasers, and toppers container by type and by color. Then, we repackaged them in treat bags and topped them with one of our free printable owl bag toppers!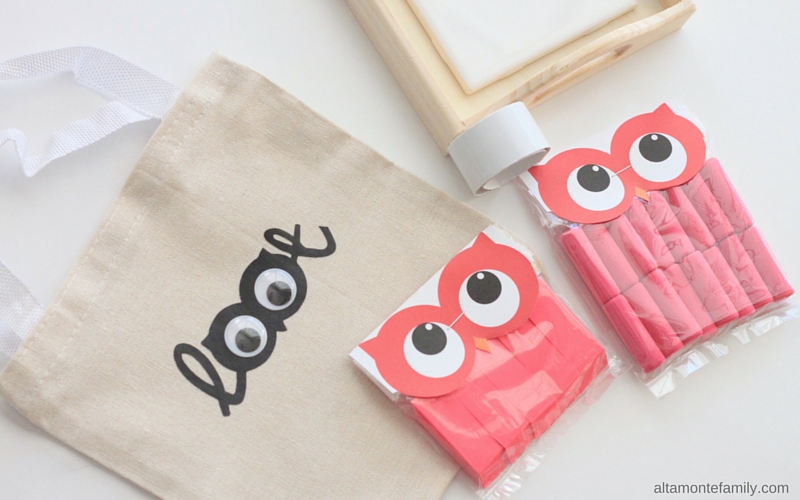 Free Printable Owls
We made these free printable bag toppers in pink and blue to match the owl gift tags that we made for the owl party prize table. Simply click on any of the buttons below to get the owl of your choice!
Free Printable Owl Bag Topper – Pink
Free Printable Owl Bag Topper – Blue
For Personal Use Only: We created these free printables for your personal, non-commercial use only. Please do not alter in any way. Kindly read our full Terms of Use.
Be sure to check out our other printable owls, or drop us a comment to let us know what you think might be helpful for our fellow owl-lovin' parents!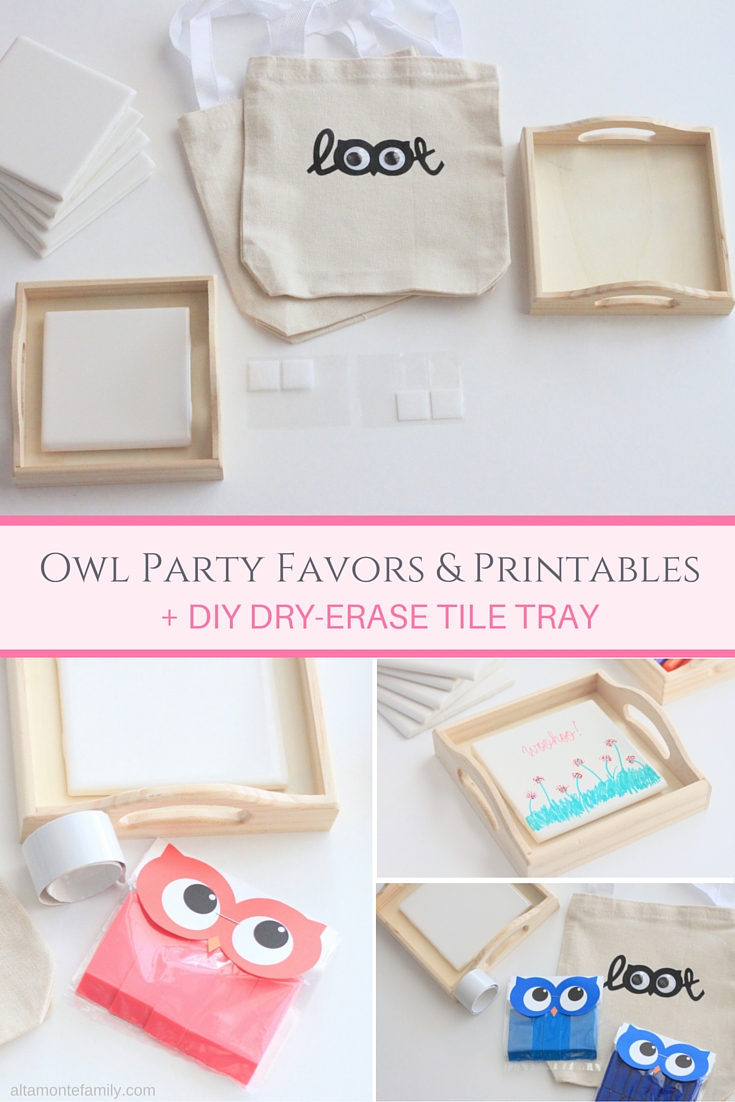 ---
We're Social! If you liked today's post, feel free to share, bookmark, or pin it! Follow us on Pinterest, Facebook, and Instagram for more updates on our latest projects and adventures.