Almost 6 months ago, I decided to give watercolor a try. I picked up a watercolor book by Jean Haines (as usual, I have yet to finish reading it), and from there, she introduced me to the wonderful world of Daniel Smith Extra Fine Watercolors! Jean mentioned that it was her preferred brand and while I had already made my first purchase of 3 primary colors with a different company, I just had to personally see what her excitement was all about! Little did I know, I had gotten bitten (or, smitten?) by the watercolor bug, and I have since been adding these beautiful tubes of wonder to my collection. They aren't cheap, so I'd often find myself digging for photos and videos of each pigment! I'd like to contribute to this online content for whomever gets bitten by the same watercolor bug, so allow me to share my first Daniel Smith watercolor greens!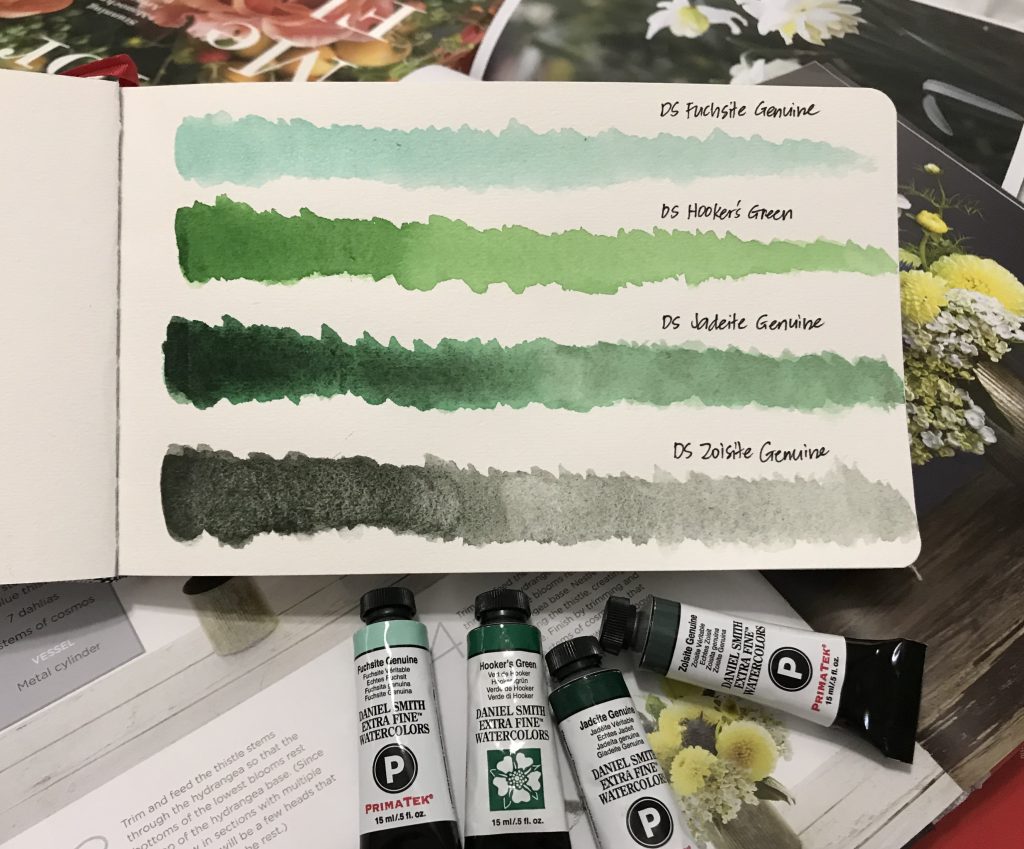 Before I proceed, please note the above disclosure as we do make a small cut out of any purchases from the following links. It helps to keep our blog free from ad pop-ups (by choice… because we personally do not like them showing up while we're in the process of learning something). The proceeds go towards keeping our blog secure (we use a "managed hosting" platform, which means we pay our web host a pretty penny to keep the hackers from taking advantage of us and our readers).
Our first set of Daniel Smith Watercolor Greens are as follows (we like to buy our art supplies from Blick Art Materials–the links to purchase are below):
In a later post, I'll share which sketchbooks and watercolor paper I use "for practice" and "for real" (whatever "real" means). Click here for the link to the watercolor pad I used in this post.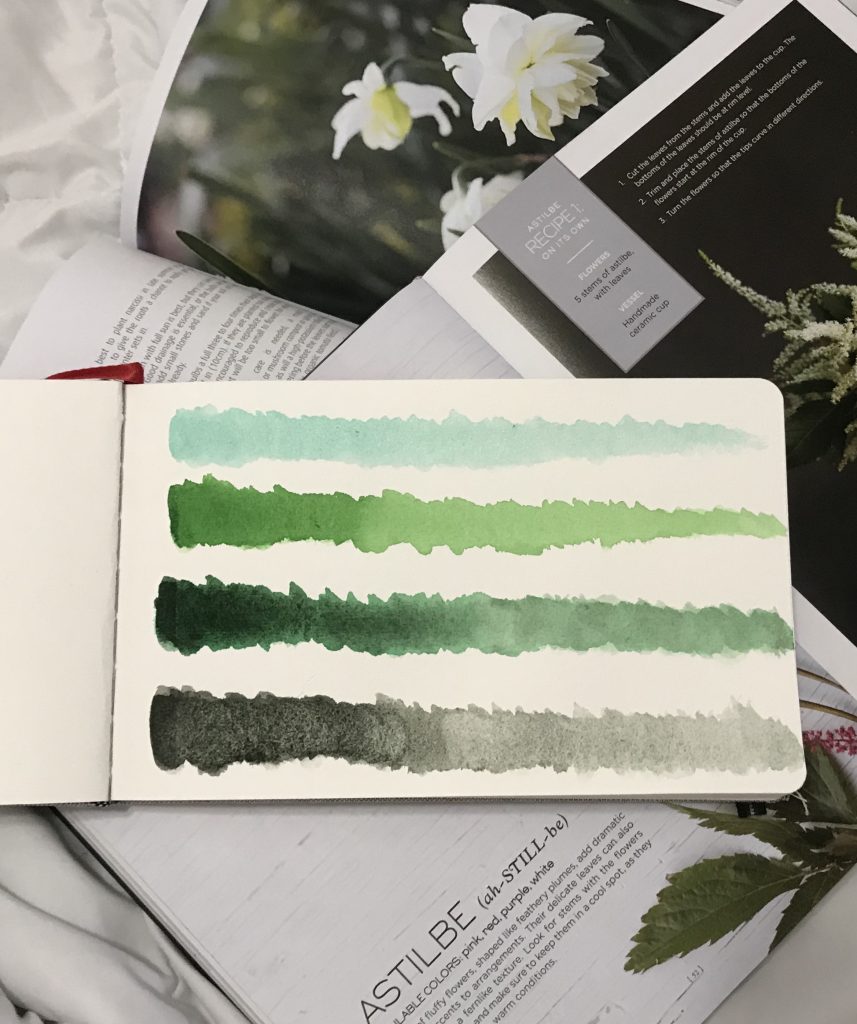 The watercolor pad I used uses two types of textures. One side is smooth, the other one has a slight tooth to it. I used the latter in this demo.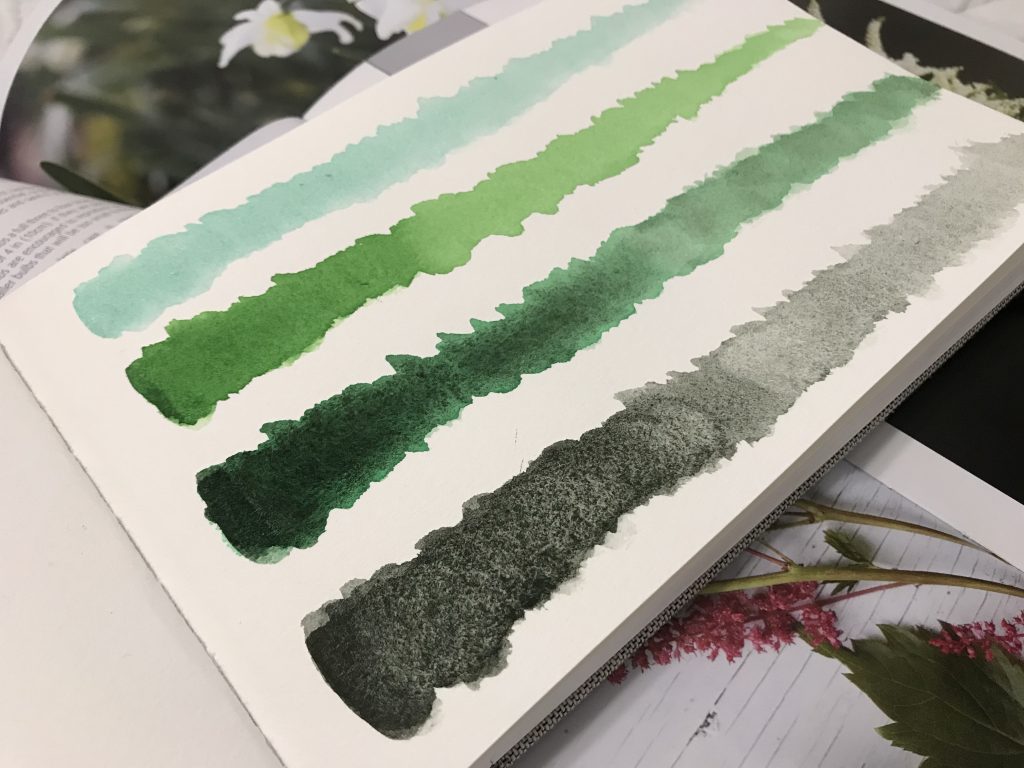 Daniel Smith Fuchsite Genuine – ExtraFine PRIMATEK Watercolor Pigment
The Daniel Smith Fuchsite Genuine watercolor has a very nice sparkle to it, the photo (from my smartphone) doesn't do it any justice!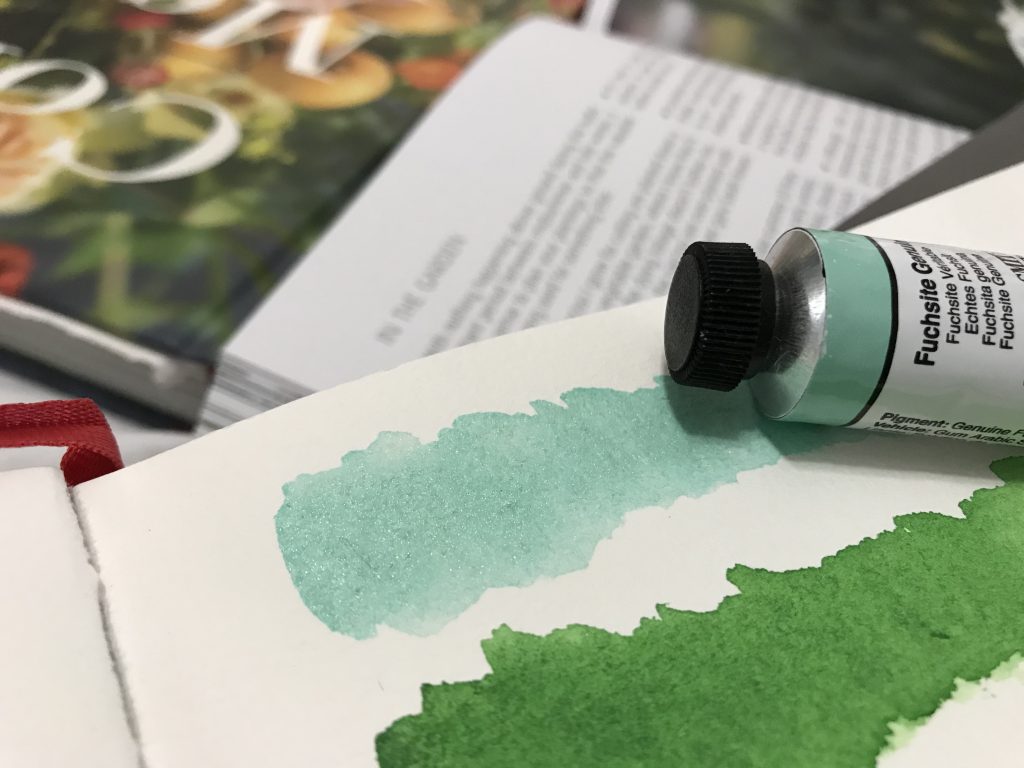 Daniel Smith Hooker's Green – ExtraFine Watercolor Pigment
The Daniel Smith Hooker's Green pigment was my very first green pigment purchase. It is more of a synthetic green so it may or may not be an artist's preference for natural, foresty greens unless it's mixed with other earth tones. However I love mixing it with Lemon Yellow to make bright, happy greens!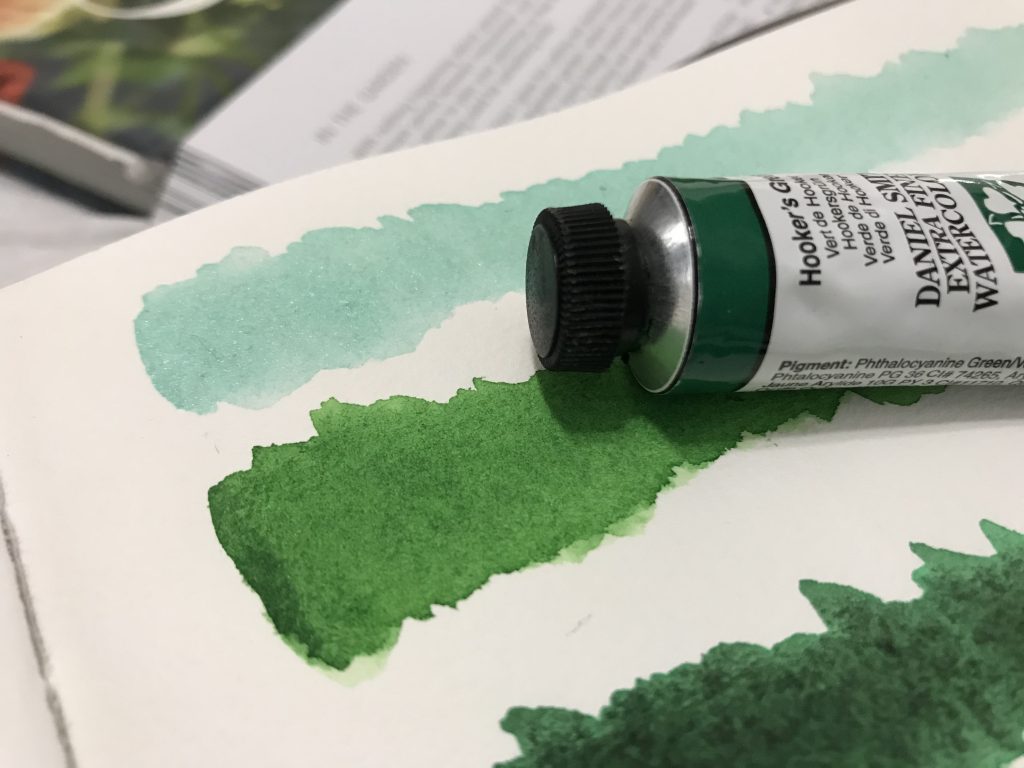 Daniel Smith Jadeite Genuine – ExtraFine PRIMATEK Watercolor Pigment
For some really deep greens with texture and granulation, I love using Daniel Smith Jadeite Genuine watercolor. Take a closer look at the separation (granulation) of colors as more water is added to the mix!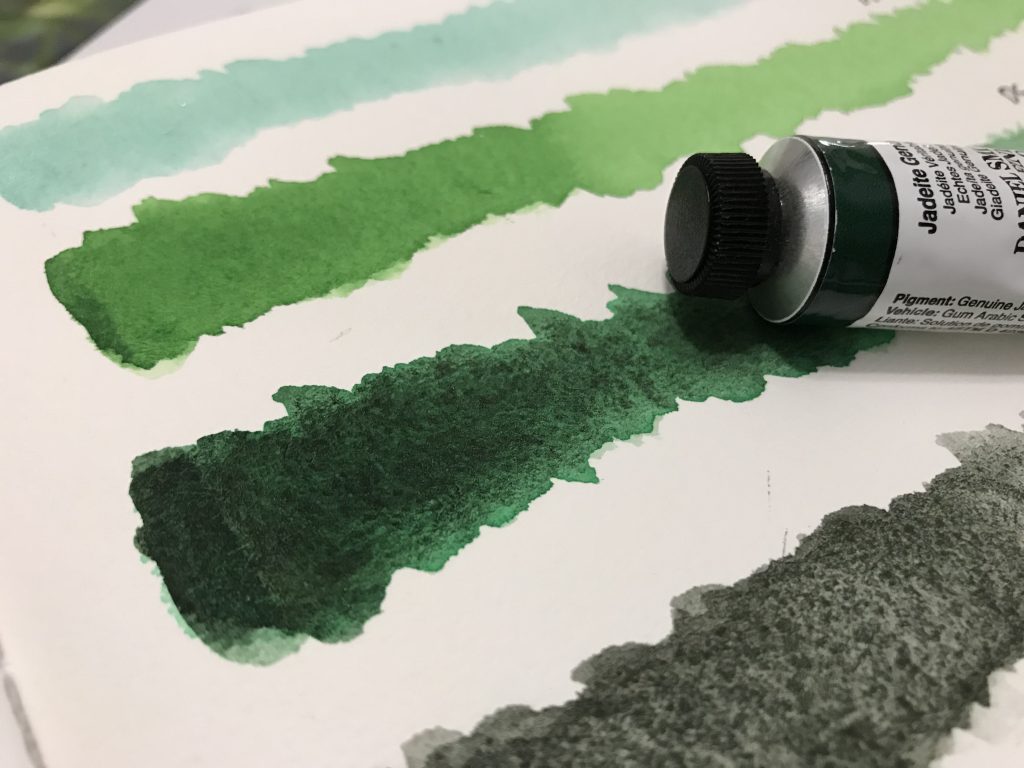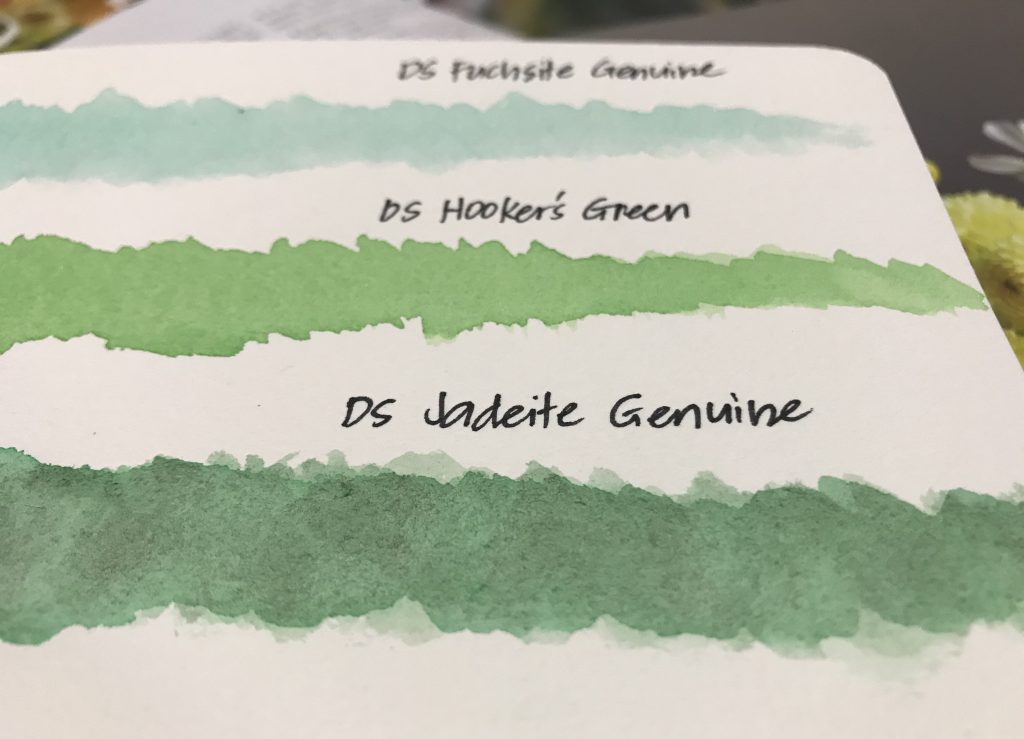 Daniel Smith Zoisite Genuine – ExtraFine PRIMATEK Watercolor Pigment
The Daniel Smith Zoisite Genuine watercolor pigment seems to often appear alongside the green pigment family (notice a touch of green in the closeup?), although I use it more as an "almost black" for florals and line work. I do like the granulation effect that often gives it a leathery, earthy look.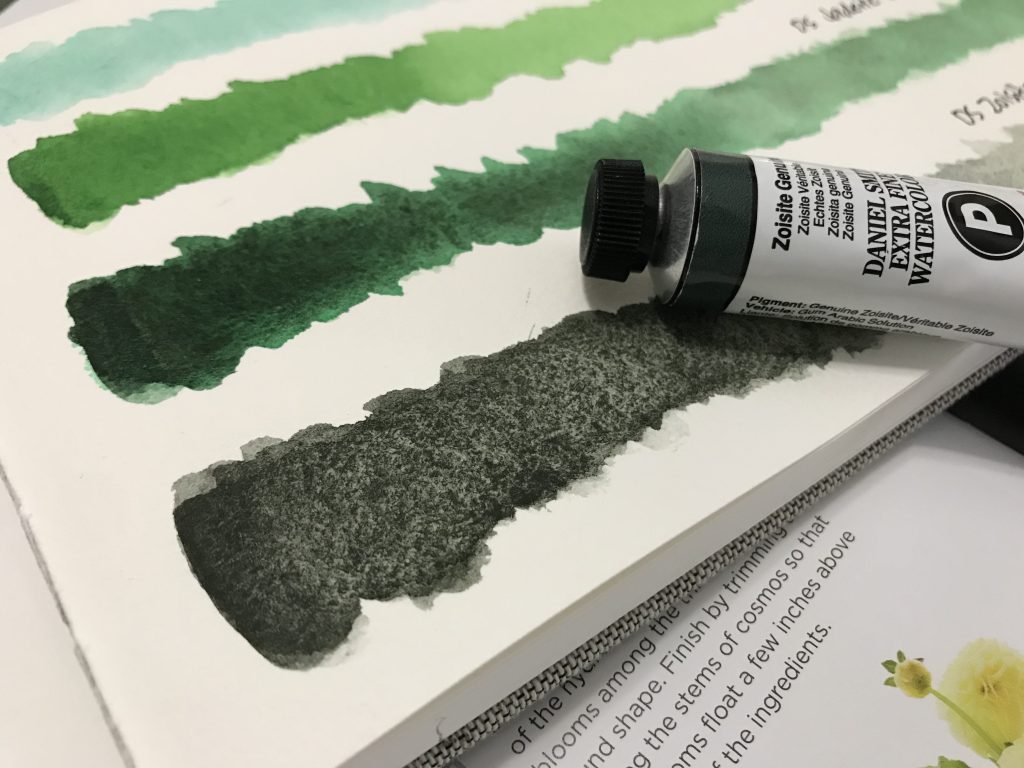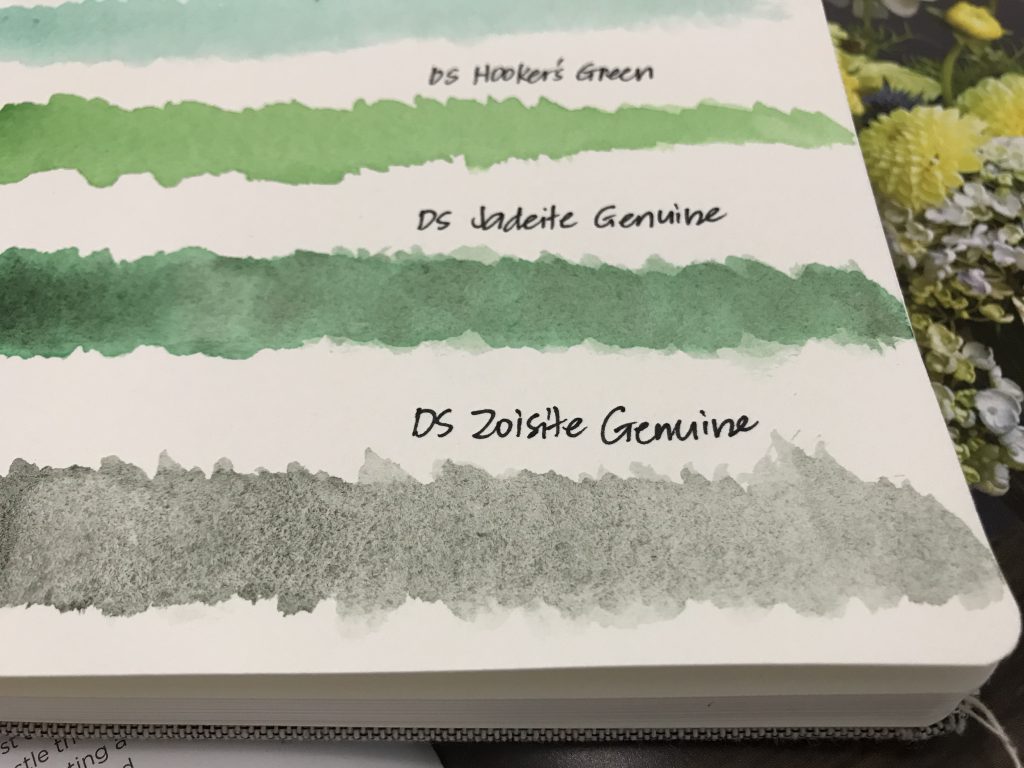 Which watercolor greens should I buy next?
As for the next set of watercolor greens in my wishlist lineup, I'm thinking…
Daniel Smith Serpentine Genuine
Daniel Smith Green Apatite Genuine
Daniel Smith Sap Green
Daniel Smith Sap Green
Daniel Smith Undersea Green
What are some of your favorite watercolor greens? Do you favor a specific brand or pigment?
In case you missed the links above, this is where we got our supplies:
Watercolor: Blick Art Materials
Watercolor Pad: Arteza
Happy painting!