We've owned our very first Cricut product since the release of the Cricut Explore Air –Lia Griffith bundle last March (at the time, it cost us $269.00 at Michael's). While we're not serial crafters, we were curious to see how this new crafting tech would play out, especially since it now comes with bluetooth technology (plus, you can use it with your Mac, PC, iPad…and now, your iPhone… an Android app is coming soon, according to their latest email announcement this week).
While the cost of this piece of technology is pretty steep, especially for a casual crafter, we do not regret making the purchase 3 months ago. We've since created many baby onesies, children's crafts and magnets, reading / visual aids, children's masks, birthday props for kids (and pets), cards, and unique gift boxes using the available subscription images in Cricut Design Space.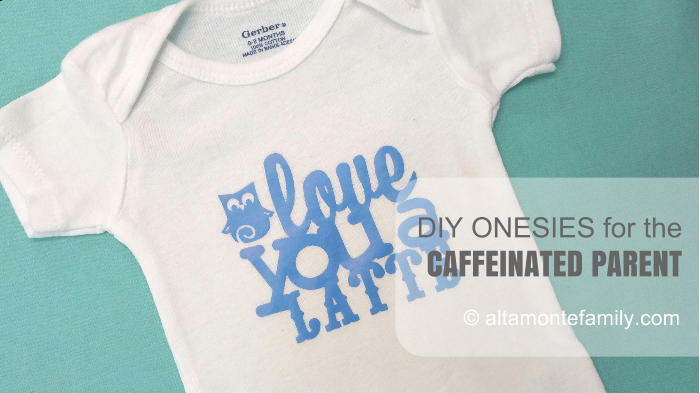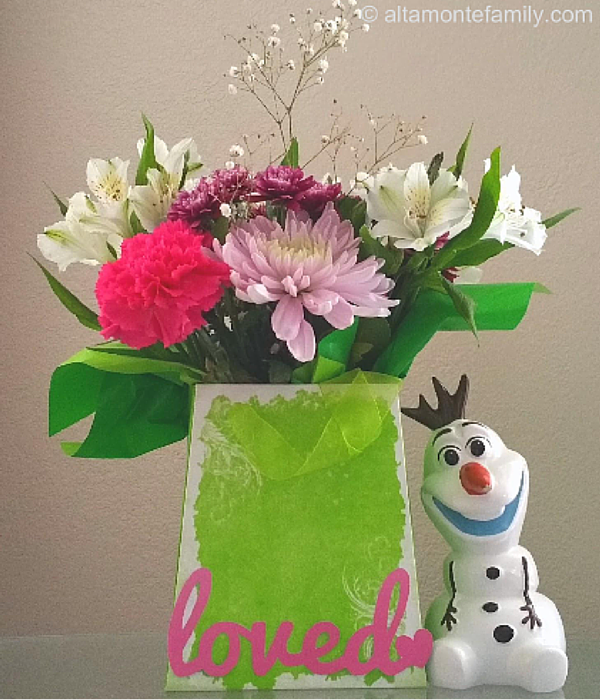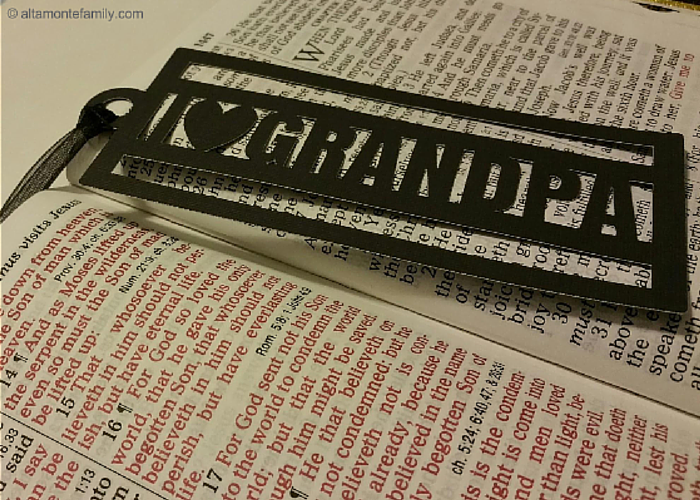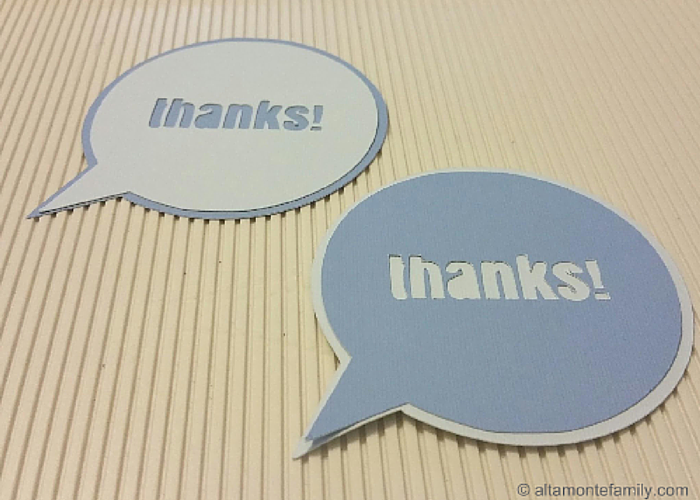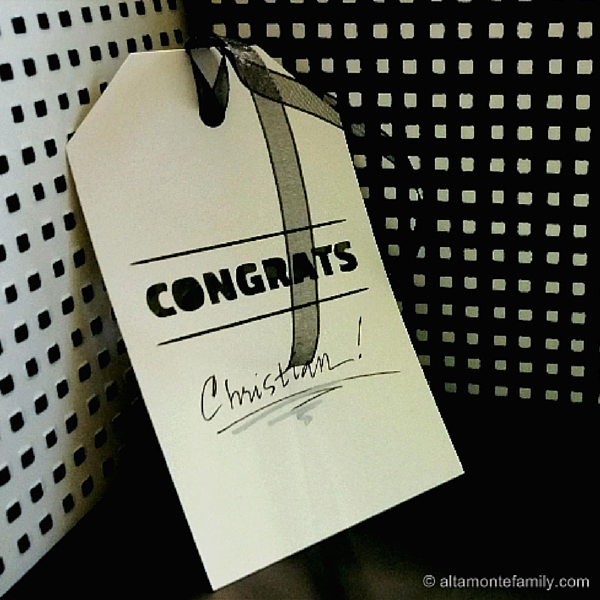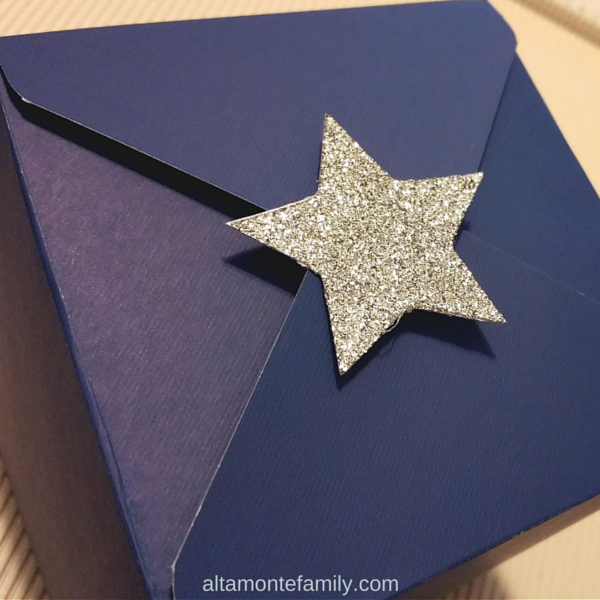 We've also been able to glam up some junk mail and turn them into interesting gift tags!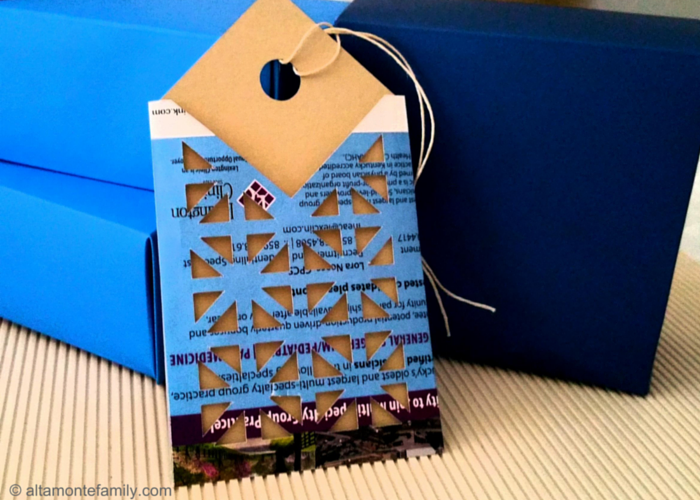 Update as of October 15, 2015: We decided to join Cricut's Affiliate program after owning our Cricut Explore Air for 7 months. This means that we will be earning a small commission if you make a purchase after clicking on our affiliate links (all opinions are solely our own). Joining Cricut's Affiliate Program just shows that we have enjoyed using our Cricut Explore Air and can't wait to have fun with our holiday projects in the coming weeks. Stay tuned!
While we cannot compare the Cricut Machine with other brands since we have never owned or used any similar machines before, below are some features that have absolutely made our ownership quite enjoyable.
We're happy to share our Cricut Explore Air review and observations after 3 months of ownership!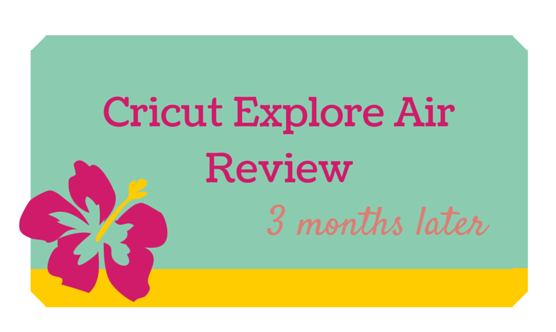 Amazing Precision
We've been quite pleased at what this machine can do, and have been quite impressed with its precision! One time, we decided to cut out some thick glitter paper but forgot to change the settings. After unloading the mat from the machine and noticing that we didn't quite get things right, we re-loaded the mat, adjusted the settings to poster board, and ran our project through one more time. It was amazing to see the machine cut along the exact same lines–no shifting! Our project turned out just fine, and we didn't end up wasting any paper!
Using Our Own Images
Perhaps one of the best features is the ability for us to create our own digital cut files on the fly (using free cloud-based tools like Google Draw) and upload them in Cricut Design Space. It makes decorating, giftwrapping, cardmaking, and scrapbooking so much easier! Creating / cutting out our own sentiments has never been easier (we recently shared a tutorial)!
Anyway, we can't wait to test out Cricut's new products, i.e. Printable Fabric and Printable Iron-On so we can design our own baby tee's with our Printable Owls!
Other features that we like best about the Cricut Explore Air
Ease of use (especially if you're already comfortable with technology)
Bluetooth technology (no more cables!)
Cricut Design Space App on the iPad and iPhone (adds to the portability feature)
No cartridges required!
Option to purchase images on Cricut Design Space one at a time (instead of purchasing "in bulk" and being stuck with unwanted images)–no more searching for cartridges at a brick-and-mortar store!
It can cut several types of material–including our favorites, i.e. magnetic sheets and sticker sheets (kiss-cut!)
It can cut, score…and write! (maybe it will talk to us in the future, too)
What we wish Cricut Would Improve Upon
Enable full functionality for the iPad / iPhone app to cut, score, and write (just like its Desktop software counterpart)
Enable users to draw images directly on the app and desktop software (no more 3rd party apps / software)–and create a matching Cricut Drawing Stylus for drawing on the app
Create Project Kits (in different categories, i.e. Home Decor, Kids' Crafts, etc.)–this will help casual users like us to eliminate the need to buy too much of the same product when we need only a few pieces of them
Enable bookmarking or favorites in Cricut Design Space
Create a customizable Cricut Design Space interface that responds to the users' preferences–like a custom welcome page that shows us recommendations of projects we might like (helps with product discovery)
Create a Social Cricut Design Space so we can create our own profiles and follow current and rising Cricut Design Stars
Open up a Cricut Design Space marketplace for other users so we can share our projects / images / cut files
Create a photo sharing interface so that we could send smartphone / tablet photos directly to Cricut Design Space (just like what we do for Facebook, Instagram, etc.)
Would We Purchase the Cricut Explore Air Again?
Most definitely! We're pretty sure that more features and complementary products will come in time. As with all new technology, early adopters will just need to wait and see.
Check out our 10 Reasons To Buy The Cricut Explore Air + Project Ideas!
Feel free to share with us the projects you've created on your Cricut Explore! We'd love to exchange thoughts and spread the inspiration!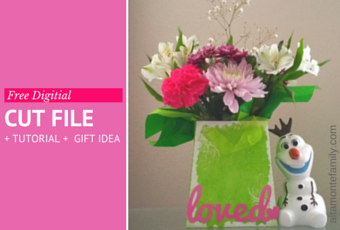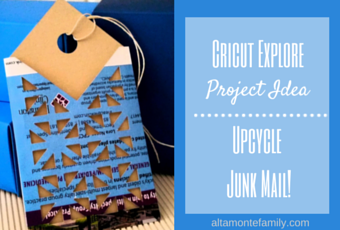 Follow Us On Social Media: Connect with us on Pinterest, Facebook, and Instagram!
See you next time! Happy creating!