We recently concluded our church's VBS program and thought of sharing some Teacher & Volunteer Appreciation gift ideas with you! We did a Western / Cowboy theme this year and–you guessed it–the kids loved it! If you're already thinking about next year's VBS theme or even planning on throwing a Western / Cowboy party soon, check out this adorable Cowboy Mason Jar Gift Idea that we put together using some of the party supplies that we received from Oriental Trading*. These cowboy mason jars would also make for the cutest party favors, don't ya think?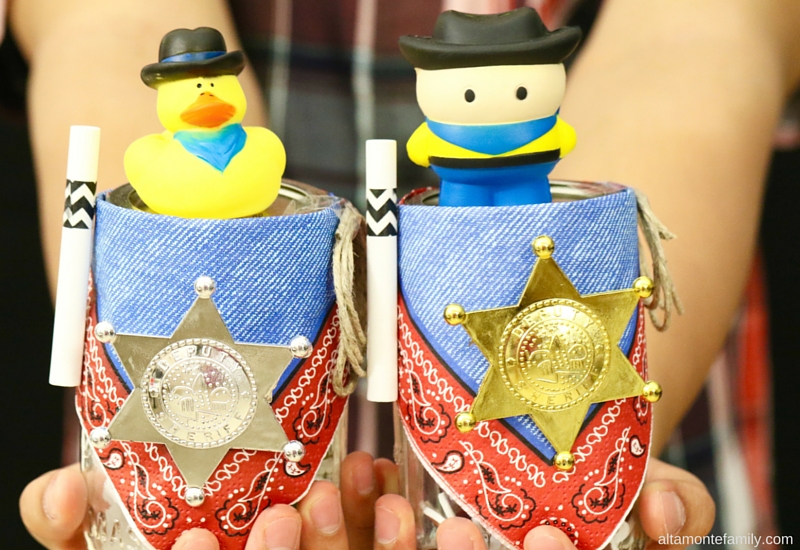 VBS Praise Report: It never gets old when you hear about children accepting Christ as their personal Savior, regardless if they come in ones, tens, hundreds, or even thousands! Some of these children returned to church the following Sunday! God is good! If you have any VBS blessings to share from your church, we'd love to hear about it!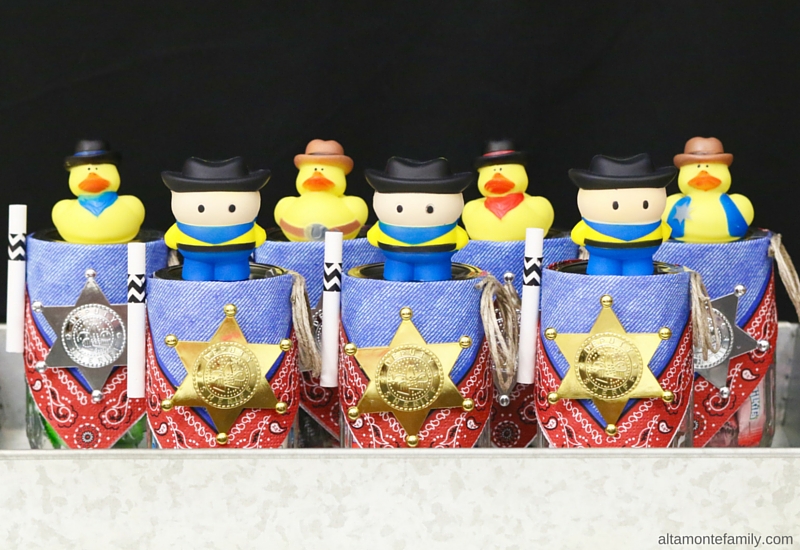 Anyway, we corralled these cowboy rubber duckies and stress toys in a galvanized metal tray… don't they look like they're all charged up to ride like the wind, ready to draw their chalk from their washi tape holsters to save the day? Oh, and their trustee mason jar steed carries some precious cargo–from wrapped candy treats to self-adhesive foam shapes! A single bag of these Wild West self-adhesive foam shapes can fill up to 7 pint mason jars!
Want to know how we made these? Giddy up and head on over to the tutorial!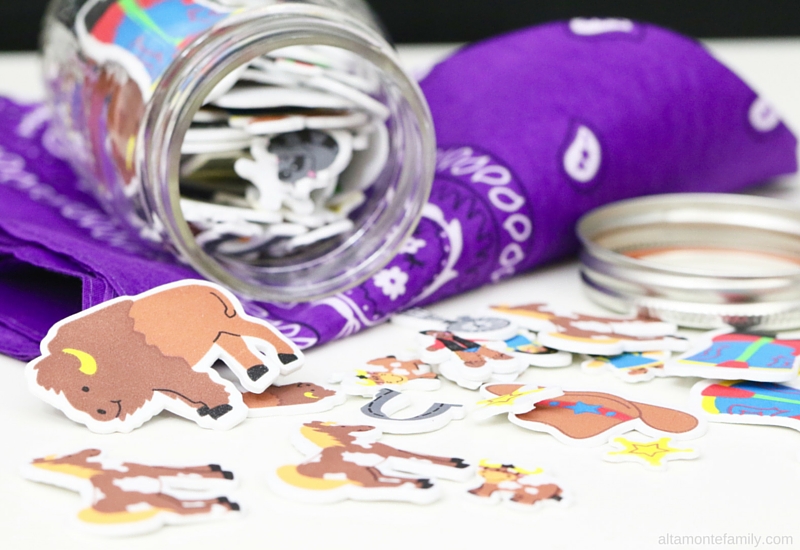 Cowboy Mason Jar Tutorial
Supplies Needed
Directions
Fill mason jars with self-adhesive foam shapes or wrapped candy and cover with lid
Fold bandana beverage napkin and wrap around mason jar lid, then secure with tape
Using a mini adhesive dot, attach Deputy Sheriff badge onto the front center of the bandana
To make the holster, wrap washi tape around chalk, attach mini adhesive dot onto washi tape, then attach onto the right side of the bandana
Coil a few inches of jute twine and tape onto the left side of the bandana
Top mason jar with either a cowboy rubber ducky or cowboy stress toy and secure with mini adhesive dot
That's it!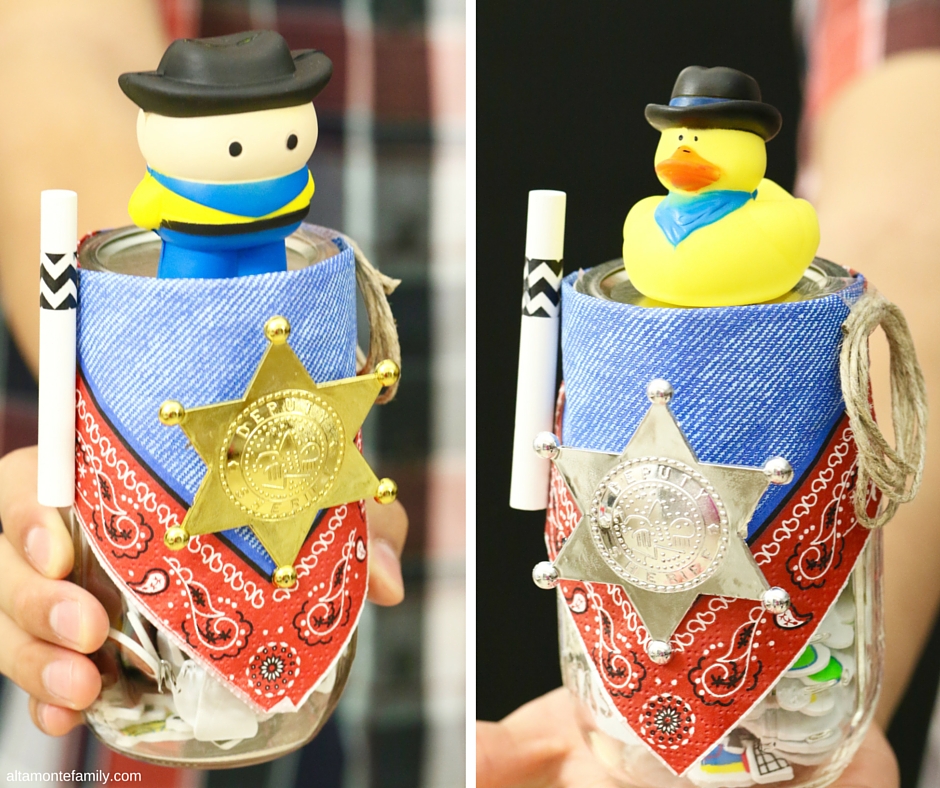 Check back soon for our VBS Photo Booth with a Western / Cowboy theme! See ya'll next time!
*Special thanks to Oriental Trading for providing us sample products free of charge in exchange for our honest review. No other type of compensation was received. All opinions are my own.
---
We're Social! If you liked today's post, feel free to share, bookmark, or pin it! Follow us on Pinterest, Facebook, and Instagram for more updates on our latest projects and adventures.