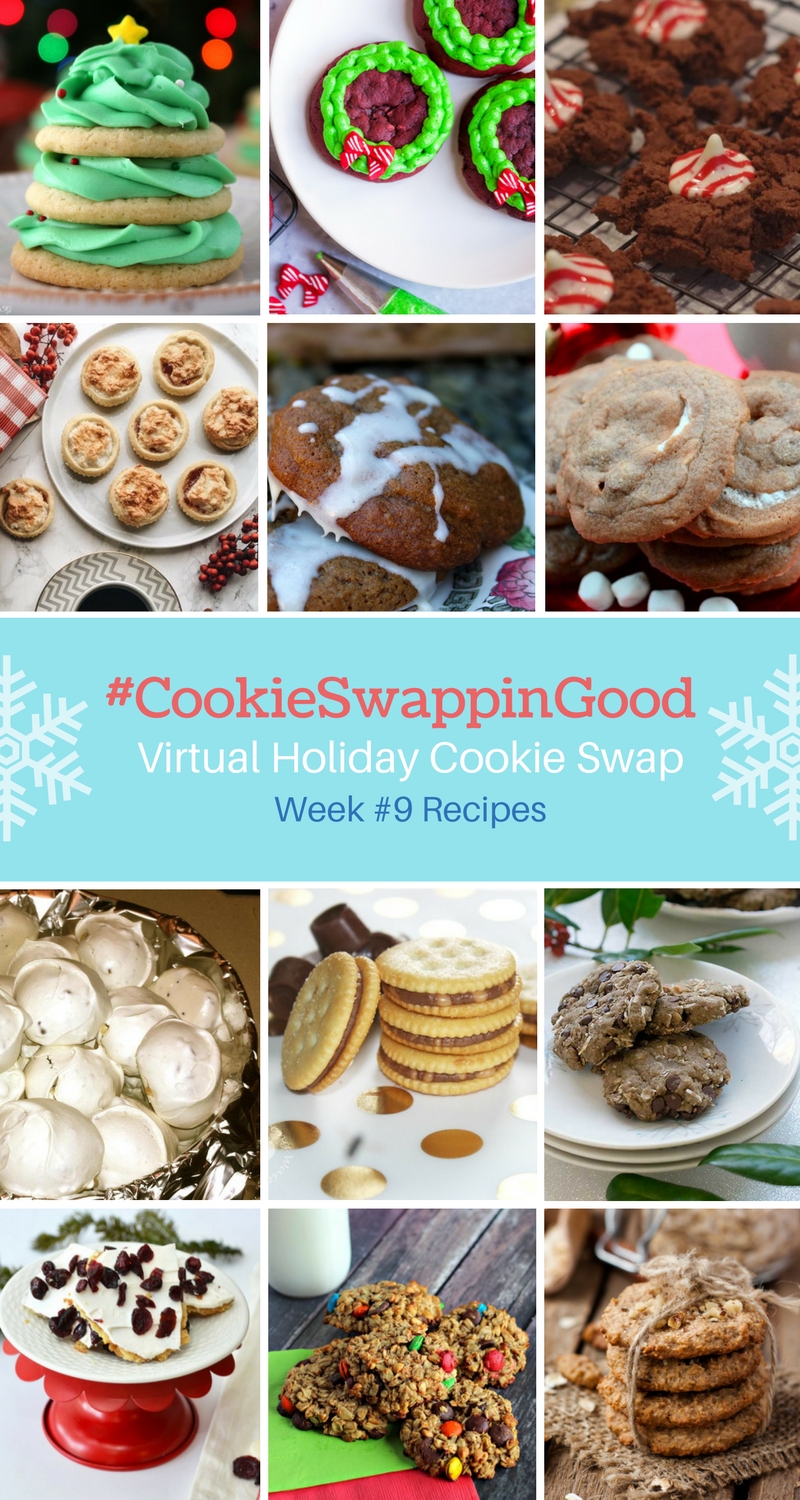 Welcome to Week 9 of our first annual Virtual Holiday Cookie Swap! 
Just 1 more week to go and we will be concluding this year's #CookieSwappinGood party! It's bittersweet (wait, there's a cookie recipe for that 😉 )
Speaking of cookies, we now have 79 cookie recipes in our Cookie Library! What an amazing collection of mouthwatering goodness shared by our fellow foodie friends!
Here's a list of what's been baking over the last few weeks:
#CookieSwappinGood Week 9 Recipes
This week, we're featuring 12 new cookie recipes for the holidays! We certainly beat our previous record of 11.  Woohoo!
As one of our recipe contributors said,
It just keeps getting better every week.
So, let's take a look at our "awesome dozen"! We hope you'll be inspired!
What an awesome list, don't ya think?!
By the way, don't forget to save, bookmark, pin, or share these cookie recipes!
Do join us next Friday for our final post for #CookieSwappinGood 2016. Or,  use the #CookieSwappinGood hashtag on social media to join the conversation!
Here's to ending 2016 on a strong (and sweet) note!
Check out our Week 9 video!
---
We're Social! If you liked today's post, feel free to share, bookmark, or pin it! Follow us on Pinterest, Facebook, and Instagram for more updates on our latest projects and adventures.