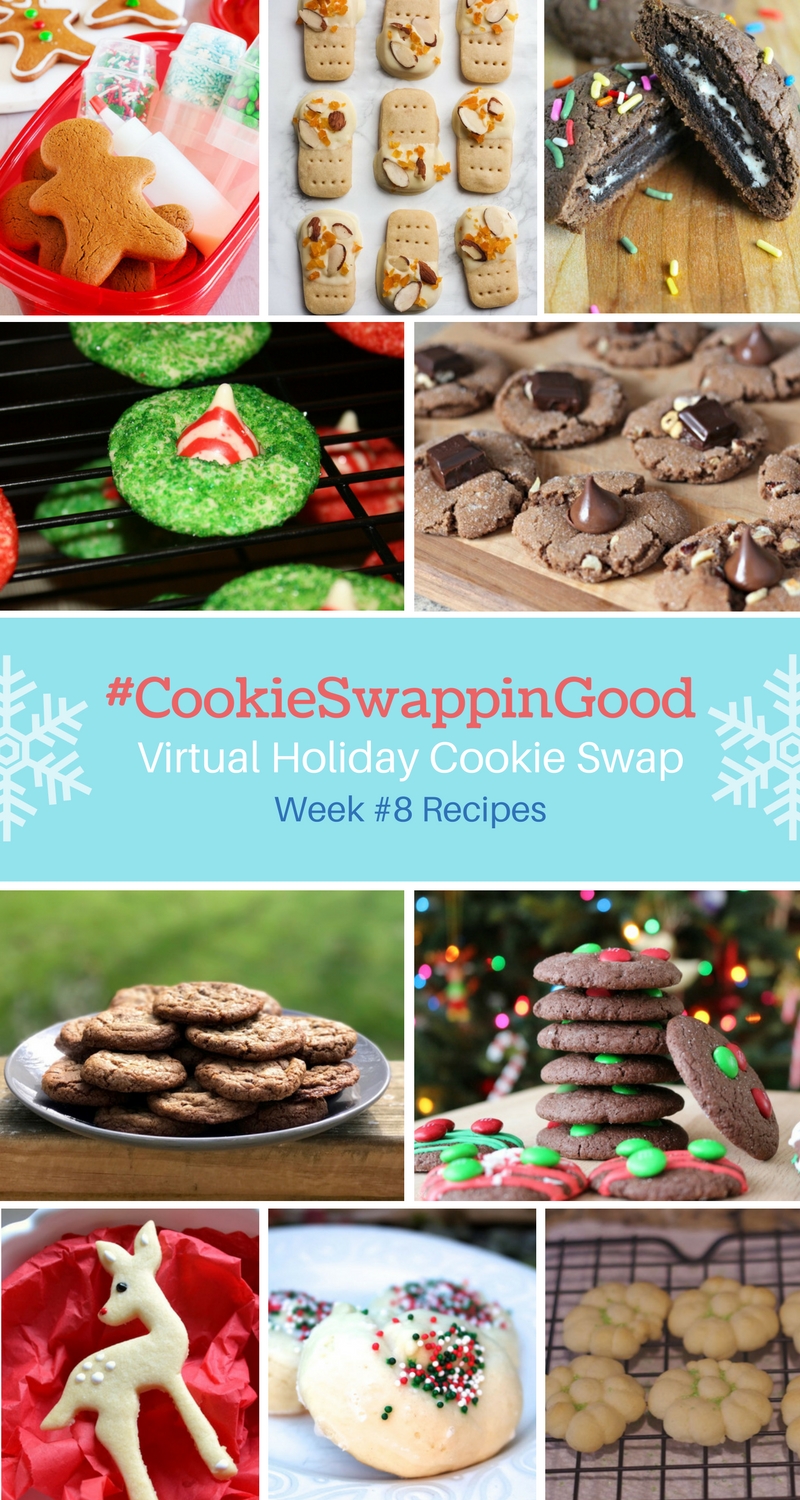 Welcome to Week 8 of our first annual Virtual Holiday Cookie Swap! 
We now have 67 cookie recipes in our #CookieSwappinGood 2016 collection, and we still have 2 more amazing weeks to go! Please stop by our Cookie Library to find these delicious creations shared by our fellow foodie friends!
If you'd like to see what's been shared each week, you can check out these earlier posts:
#CookieSwappinGood Week 8 Recipes
The last 8 weeks have been so much fun! When we started #CookieSwappinGood in October, we didn't think we'd pass the 50 recipe mark! With the 10 new cookie recipes added this week, we now have a total of 67 cookies shared (and counting)!
Let's take a look at these recipes, shall we?!
Now, wasn't that a fun round-up?! Don't forget to save, bookmark, pin, or share these cookie recipes!
Follow along every Friday— or, use the #CookieSwappinGood hashtag on social media to join the conversation!
Check out our Week 8 video on Facebook!
---
We're Social! If you liked today's post, feel free to share, bookmark, or pin it! Follow us on Pinterest, Facebook, and Instagram for more updates on our latest projects and adventures.