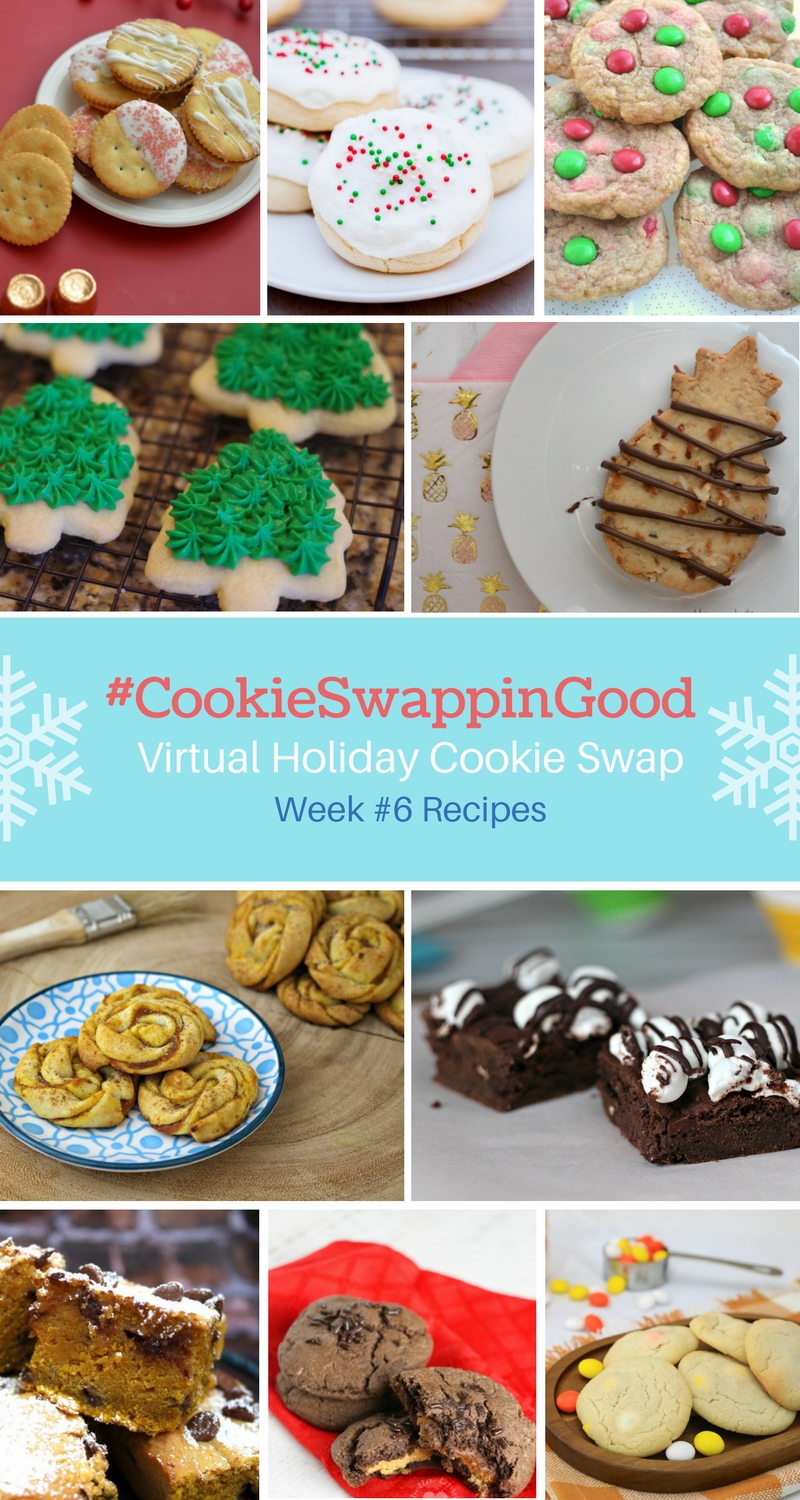 Happy Belated Thanksgiving!  We thought we'd sprinkle a touch of sweetness to the web's regular Black Friday programming with 10 mouthwatering cookie recipes! After all, we're now on Week 6 of our first annual Virtual Holiday Cookie Swap! 
We've been having so much fun sharing recipes over the last 6 weeks; we now have 52 delicious cookie recipes in our #CookieSwappinGood collection! That's A LOT of cookies!!!
Take a look at our other recipes from the previous weeks:
#CookieSwappinGood Week 6 Recipes
We're super excited to add 10 new recipes to our #CookieSwappinGood 2016 collection today! Although Thanksgiving has already come and gone, some of us are still having a difficult time letting go of all of that pumpkin!
"We're in transition", as some would sheepishly say, while others boldly admit freezing a year's worth of pumpkin puree!
Whether you're still savoring what's left of the Fall season or you're soooo ready for the Winter, we're sure you'll find something that speaks to your cookie-loving heart from this list!
Follow along every Friday as we enjoy the remaining 4 weeks of our 10-week #CookieSwappinGood 2016 celebration! We're partying with 19 foodie friends who absolutely love sharing their favorite cookie recipes for the holidays!
Don't forget to follow the hashtag #CookieSwappinGood on social media!
Check out our Week 6 video on Facebook!
---
We're Social! If you liked today's post, feel free to share, bookmark, or pin it! Follow us on Pinterest, Facebook, and Instagram for more updates on our latest projects and adventures.