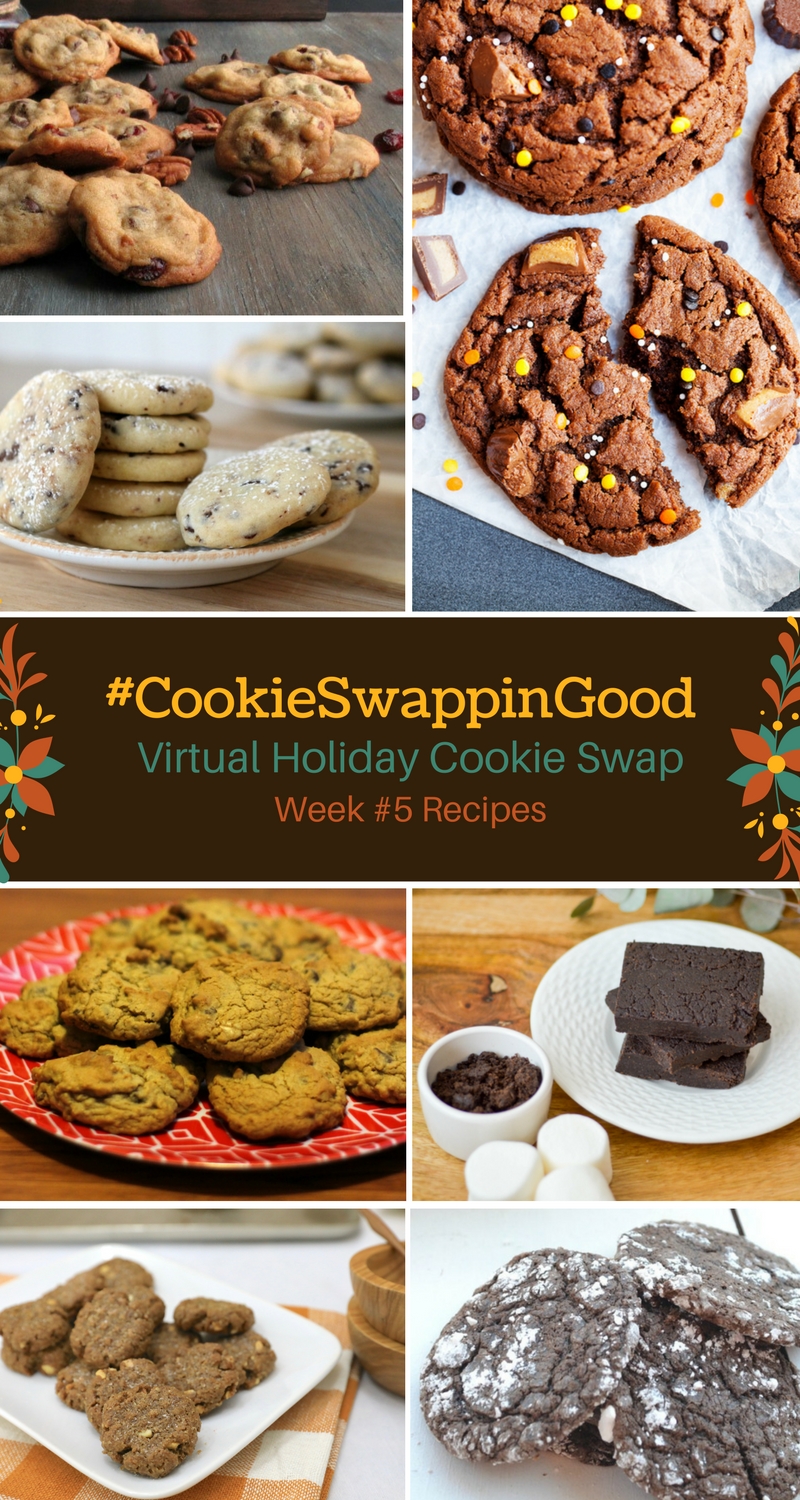 Welcome to Week 5 of our first annual Virtual Holiday Cookie Swap! 
Thanksgiving is less than a week away–can you believe it?! If you're looking for some delicious cookies to bring to the table, you're in the right place!
We now have 42 delicious cookie recipes in our #CookieSwappinGood collection, there's so much to try!
In case you missed the recipes from the previous weeks, here they are:
#CookieSwappinGood Week 5 Recipes
Check out these 7 new recipes which have been added to our #CookieSwappinGood 2016 collection this week! If you could pick any one of these cookies to take with you to a Holiday Cookie Swap, which one would it be?
We'd love for you to follow along every Friday and learn more about our 10-week #CookieSwappinGood 2016 celebration! We now have 18 foodie friends participating and sharing their favorite recipes!
Don't forget to follow the hashtag #CookieSwappinGood on social media!
Check out our Week 5 video on Facebook!
---
We're Social! If you liked today's post, feel free to share, bookmark, or pin it! Follow us on Pinterest, Facebook, and Instagram for more updates on our latest projects and adventures.