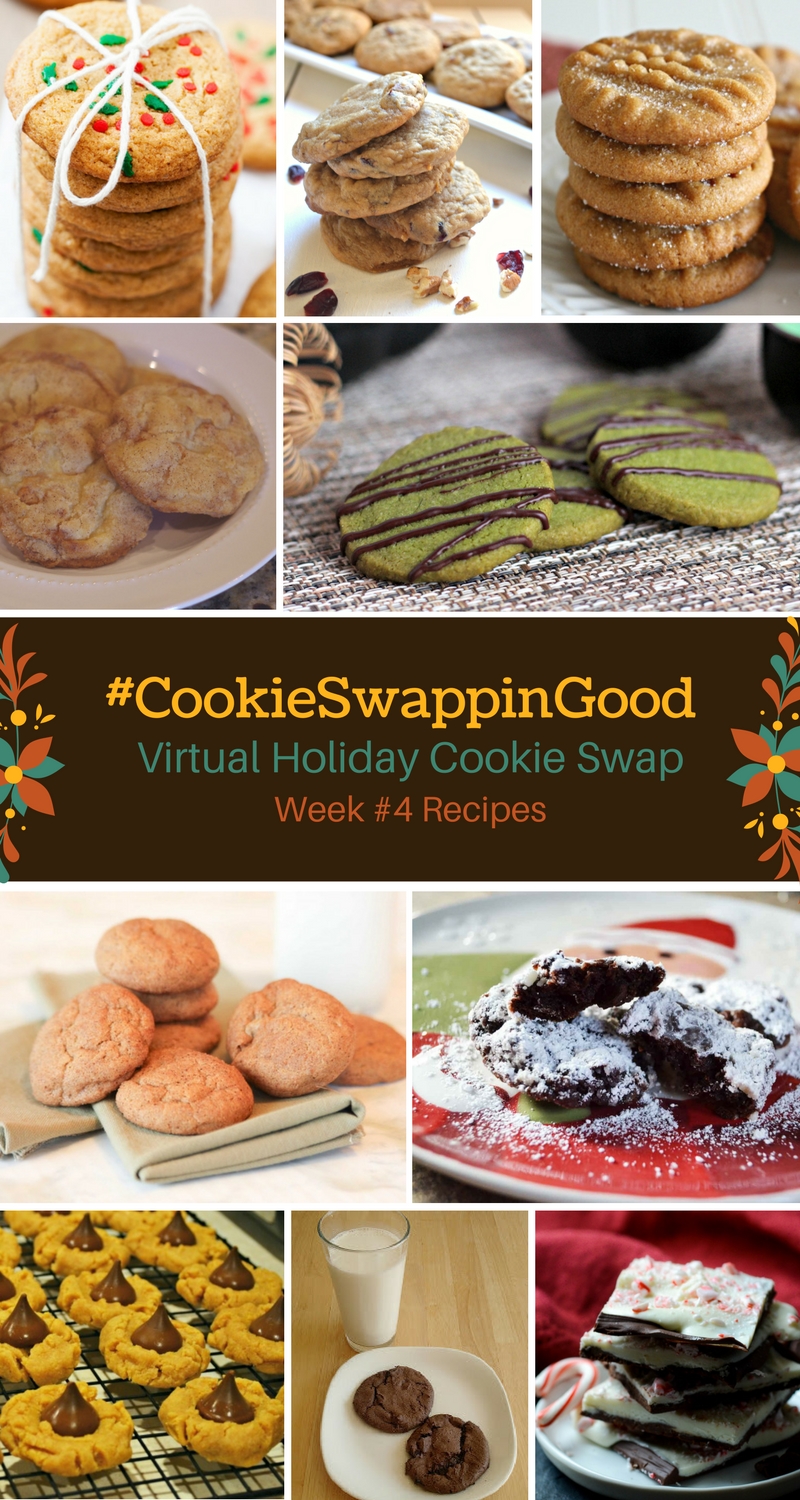 Welcome to Week 4 of our first annual Virtual Holiday Cookie Swap! 
We're almost halfway through! Time flies when you're having fun!
With a total of 35 delicious cookie recipes in our collection, we can't help but be excited that you're here to come and take a look! We hope you'll be inspired to make one, two, or more of these fun, delicious recipes for the holidays (and beyond)!
In case you missed the recipes we shared before, feel free to take a look here:
#CookieSwappinGood Week 4 Recipes
We added 10 new recipes to our #CookieSwappinGood 2016 collection this week, and they are all sooo irresistibly delicious! Makes you want to head over to your nearest grocery store in a heartbeat! Some of you may already have all of the ingredients in your pantry, especially since some of these recipes call for as little as 3 ingredients! Week 2 has a 2-ingredient recipe, feel free to check it out!
Here are the 10 recipes shared by our very talented contributors this week (you might want to grab a glass of milk while browsing 😉 ):
Which one will you make (or take)?!
We can't wait to see what kind of recipes we'll be sharing next week for yet another fantastic round of #CookieSwappinGood!
Bookmark our #CookieSwappinGood 2016 page to follow along every week and to learn more about our talented contributors.
Don't forget to follow the hashtag #CookieSwappinGood on social media!
We'd love for you to share our Week 4 video on Facebook!
---
We're Social! If you liked today's post, feel free to share, bookmark, or pin it! Follow us on Pinterest, Facebook, and Instagram for more updates on our latest projects and adventures.