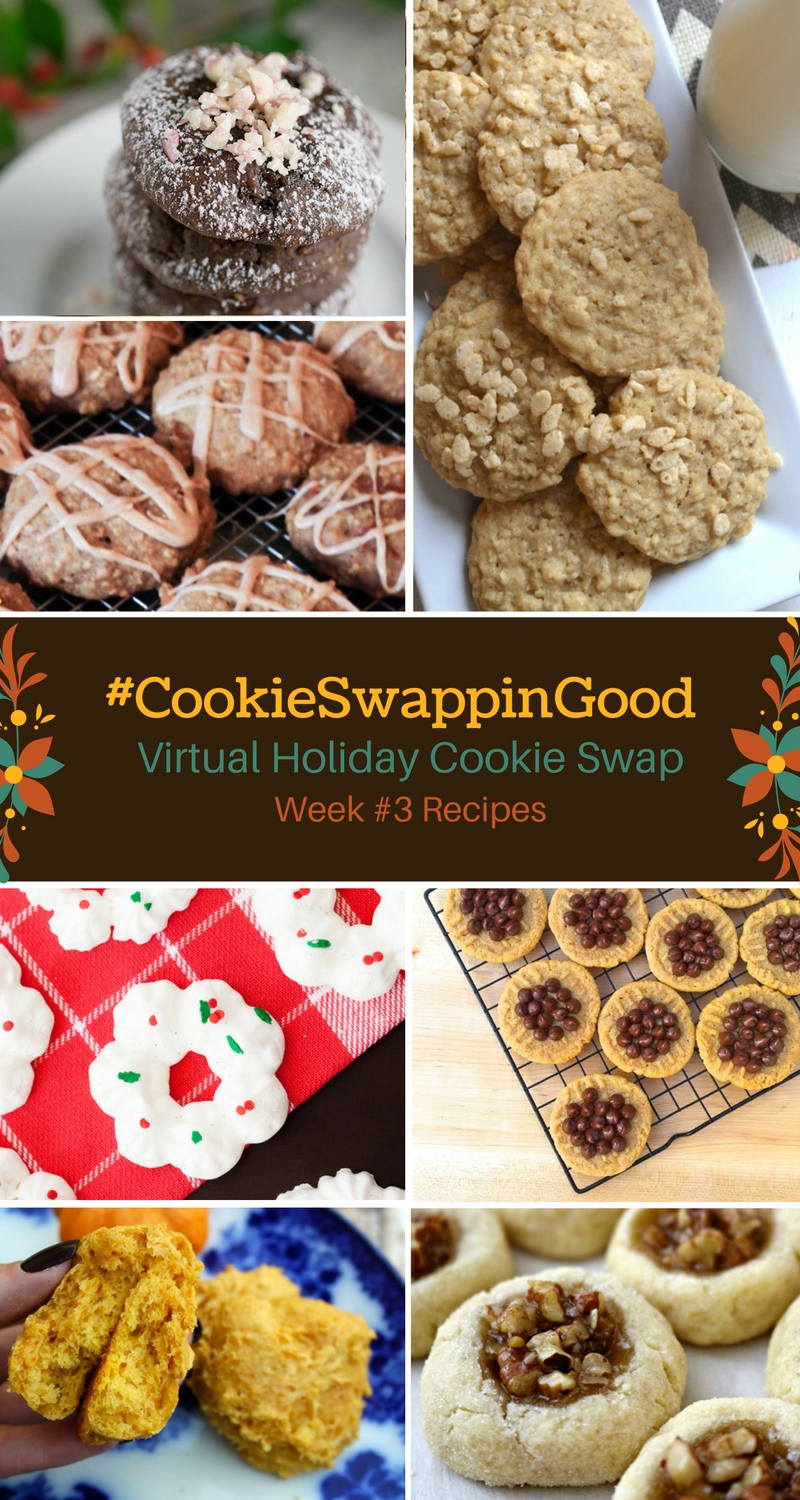 Welcome to Week 3 of our first annual Virtual Holiday Cookie Swap! 
We now have a total of 25 delicious cookie recipes in our collection, and we still have 7 more awesome weeks to go!
In case you missed the recipes we shared during our first 2 weeks of fun, feel free to take a look here:
#CookieSwappinGood Week 3 Recipes
We're just in love with the assortment of cookie recipes shared by our favorite foodie bloggers this week! We even have vegan cookie recipes that are perfect for the holidays! There's just no shortage of fun ideas and delicious inspiration for everyone!
So, take a deep breath, close your eyes, and imagine walking into your favorite bakery (which could very well be your very own kitchen). Then, grab a seat and enjoy these wonderful recipes happily brought to you by our talented contributors:
It's so hard to choose just one!! Which one will you make?!
We can't wait to see what kind of recipes we'll be sharing next week for yet another fantastic round of #CookieSwappinGood!
Bookmark our #CookieSwappinGood 2016 page to follow along every week and to learn more about our talented contributors.
Don't forget to follow the hashtag #CookieSwappinGood on social media!
We'd love for you to share our Week 3 video on Facebook!
---
We're Social! If you liked today's post, feel free to share, bookmark, or pin it! Follow us on Pinterest, Facebook, and Instagram for more updates on our latest projects and adventures.