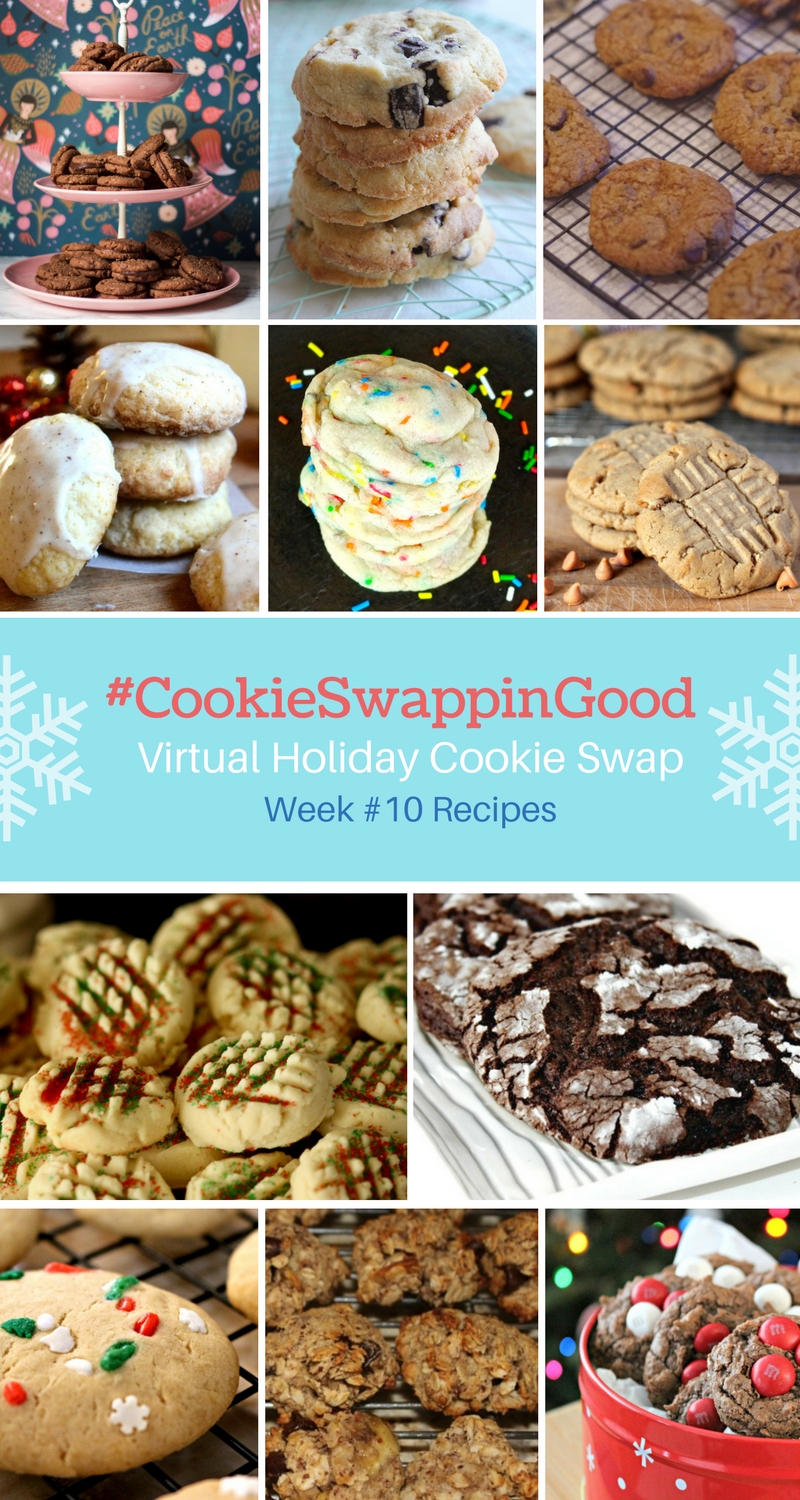 Welcome to our final week of sharing recipes for #CookieSwappinGood, our first annual Virtual Holiday Cookie Swap! It's hard to believe we're already on Week 10!
We had such a sweet blast partying with our foodie friends who graciously shared their delicious cookie recipes over the course of 10 weeks! With 90 recipes to choose from, we hope you'll bookmark our #CookieSwappinGood 2016 recipe library for next year's holiday baking as well as for other classic, year-round cookie recipes.
For a week-by-week snapshot of all previous cookie recipe submissions, click on any of the links below:
#CookieSwappinGood Week 10 Recipes
This week, we added our final 11 recipes to our #CookieSwappinGood recipe library. Whether you're still debating about which cookie recipe to make for Christmas or would like to add additional recipes to your holiday baking arsenal, we've got something for you!
That's a wrap! 
Thanks so much for following along! We hope you had as much fun as we did–and, if you ever get to make any of our #CookieSwappinGood cookies, we'd love to hear about it or see a pic! Simply leave a comment or use the #CookieSwappinGood hashtag on social media!
Don't forget to bookmark our #CookieSwappinGood 2016 recipe library!
Happy Holidays, Merry Christmas, and a very awesome New Year to all of you!
Check out our Week 10 video!
---
We're Social! If you liked today's post, feel free to share, bookmark, or pin it! Follow us on Pinterest, Facebook, and Instagram for more updates on our latest projects and adventures.