This shop has been compensated by Collective Bias, Inc. and its advertiser.
All opinions are mine alone. #StickItToLint #CollectiveBias
---
What's the first thing that comes to mind when you hear the words "messy craft"? Perhaps the thought of a certain kids' craft or art project just popped up! Maybe, it's the stubborn, sticky foam packaging that's supposed to protect it (while leaving a bunch of debris behind… especially all over your clothes). Needless to say, we've got our own fair share of creative messes! We're giving you a sneak peek into our recent crafty projects and hope to inspire you with clever ways to clean up messy crafts!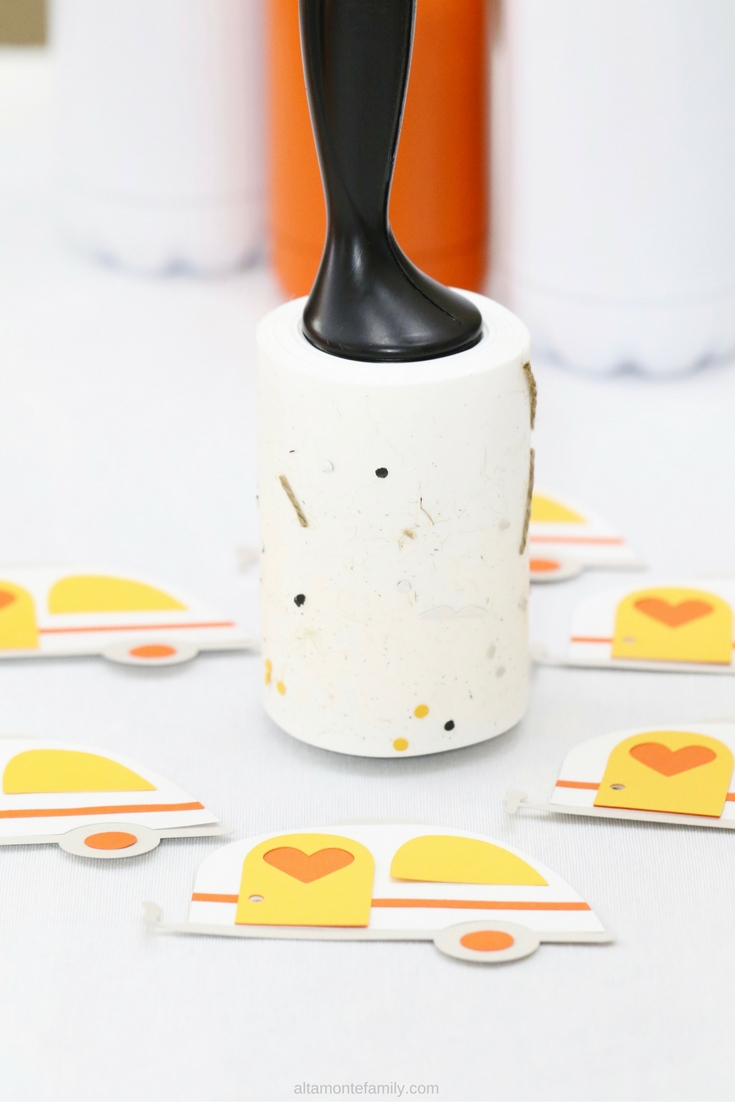 Craft "dust" (or debris) is just like construction dust–it builds up pretty quickly! You're tirelessly working on your awesome project and before you know it, the tiniest fibers, scraps, thread, glitter, and all that jazz have managed to create a mole hill (or mountain) on your workspace.
Next thing you know, all of that creative debris has already taken control over your desk!
The good news is, we're not entirely powerless. If you love to craft but are afraid of the mess that it may leave behind, you might want to give these clever cleaning techniques a try!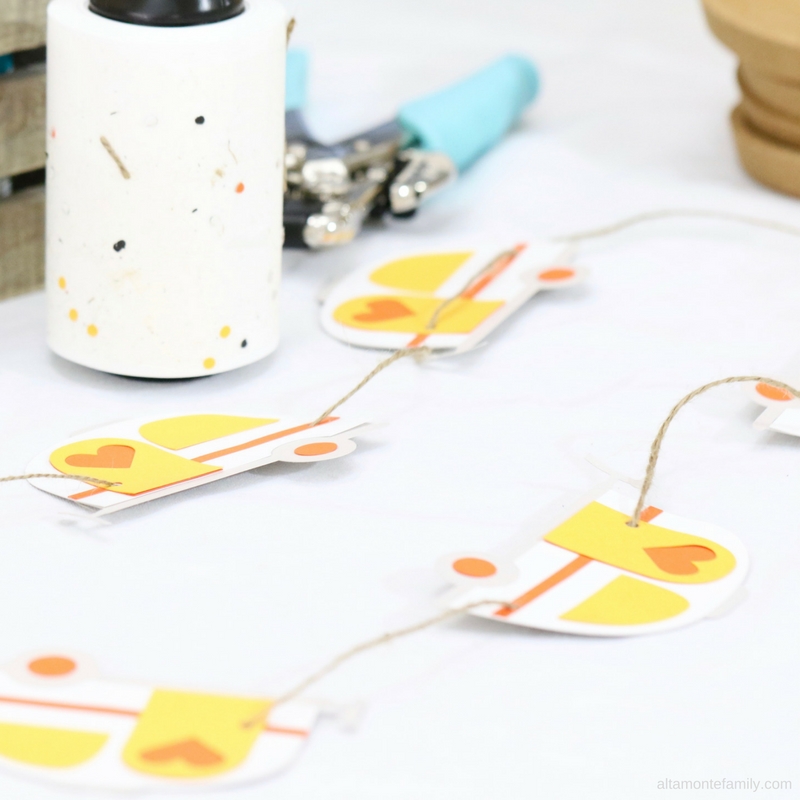 How To Clean Up Messy Crafts (The Easy Way)
While there are a number of clever ways to clean up messy crafts, here are our top 3 techniques:
Use an old fabric tablecloth to cover and protect your workspace as well as to maintain mess control.
Use a lint roller, like Scotch-Brite™ Lint Roller, to keep the mess from building up (clean as you go).
Get a really good vacuum cleaner with the right attachments.
Of course, the goal is to do the first 2 techniques well, to lessen the need to vacuum so much (unless vacuuming is your jam).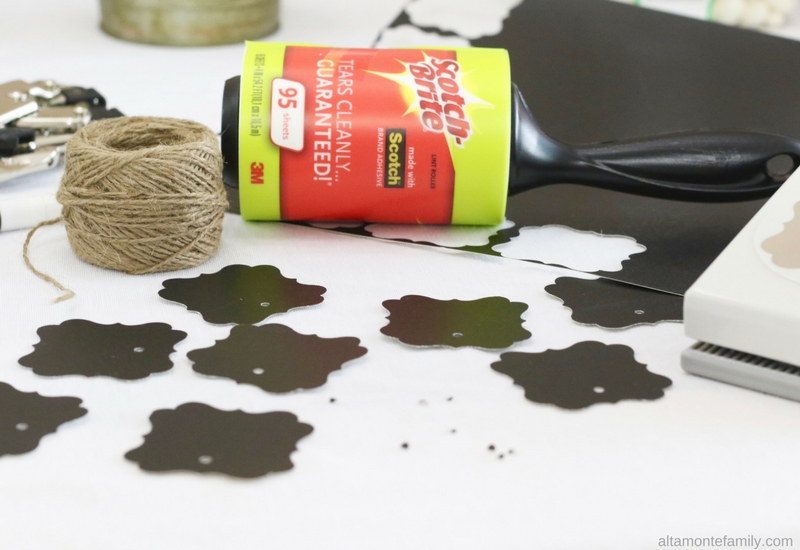 Using an old fabric tablecloth
Personally, I prefer using a white fabric tablecloth so I can more easily spot the messes that my crafty projects leave behind. Fabric, jute twine, and burlap like to leave their tracks, depending on quality. These fibers tend to stick better onto my old white tablecloth than on my glass-top desk.
Before I started using the tablecloth technique, I noticed that more fibers and craft debris had gotten stuck on my clothes, chair, and chair mat. The build-up (or clean-up) wasn't a very pretty sight.
Using a lint roller
The 95-sheet Scotch-Brite™ Lint Roller is my absolute favorite. I use it a lot and love how it not only keeps my clothes lint, hair & fuzz free, it also keeps the tablecloth on my work space "craft-dust-free"!
Scotch-Brite™ Lint Rollers are the only lint rollers with Scotch™ adhesive. It's pretty therapeutic watching it pick up all kinds of papercrafting scraps–they look like beautiful confetti on the lint roller!!
Note: I found this particular lint roller in the closet / laundry aisle at Walmart (you won't typically find these in the cleaning or sewing / notions aisle, but you'll definitely find additional options of Scotch-Brite™ Brand lint rollers in those other aisles.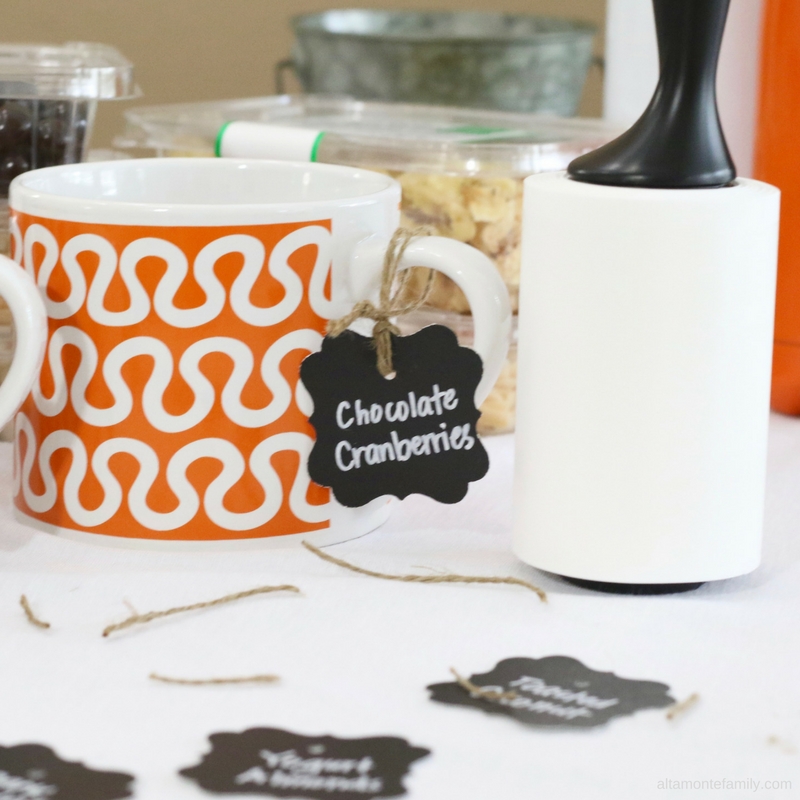 Using the right vacuum cleaner
You may have heard this one before, but getting the right vacuum cleaner (with the right attachments!) really matters. Not all vacuum cleaners can pick up the confetti-like scraps and threads that had gotten stuck on the floor or carpet! As I mentioned earlier in this post, it's best to really do the first two techniques well so you won't have to vacuum as much (or as hard). As we all know, there are many other competing spaces that need the vacuum's attention.
Meanwhile…
If you have those stubborn straggler threads on your carpet and/or upholstered task chair, you might want to check out this other awesome tool: Scotch-Brite™ 50% Stickier Lint Roller! It's not just for lint and hair!
Note: I got the 2-pack (also from the closet / laundry aisle at Walmart). I keep one at home and another one in the car (psstt– with 50% more adhesive, it's great for large debris pick-up such as pet hair, crumbs, sand, and glitter)! It really comes in handy especially when you're unable to take out the big vacuum cleaner to do a quick clean.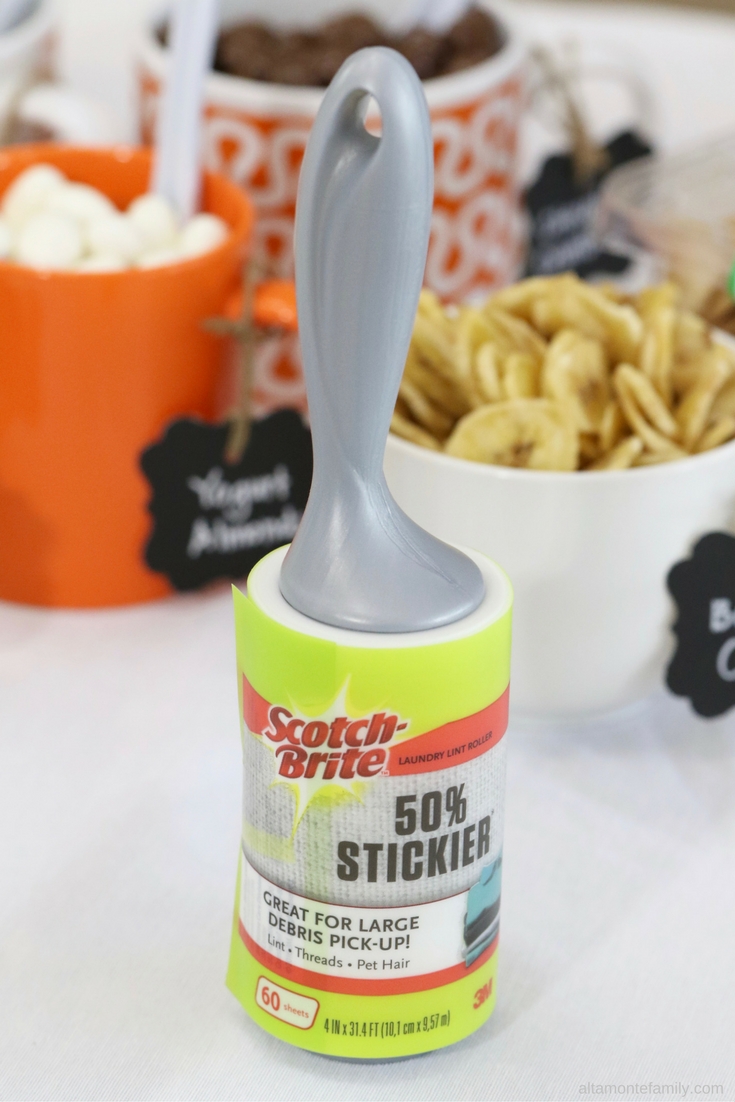 Here's a visual of where we got the 95-sheet Scotch-Brite™ Lint Roller and 2-pack Scotch-Brite™ 50% Stickier Lint Roller from Walmart (all Scotch-Brite™ Lint Roller varieties tear cleanly, guaranteed).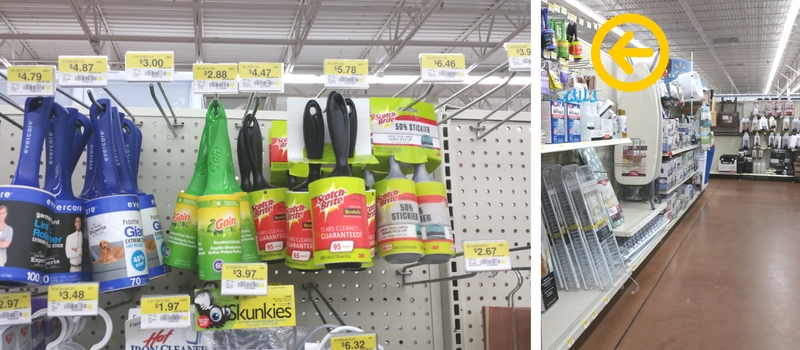 Ready to create?
Don't let the thought of crafting dust hold you back! Pick up a Scotch-Brite™ Lint Roller and click here to be inspired with more ideas, tips, and hacks on easy ways to clean!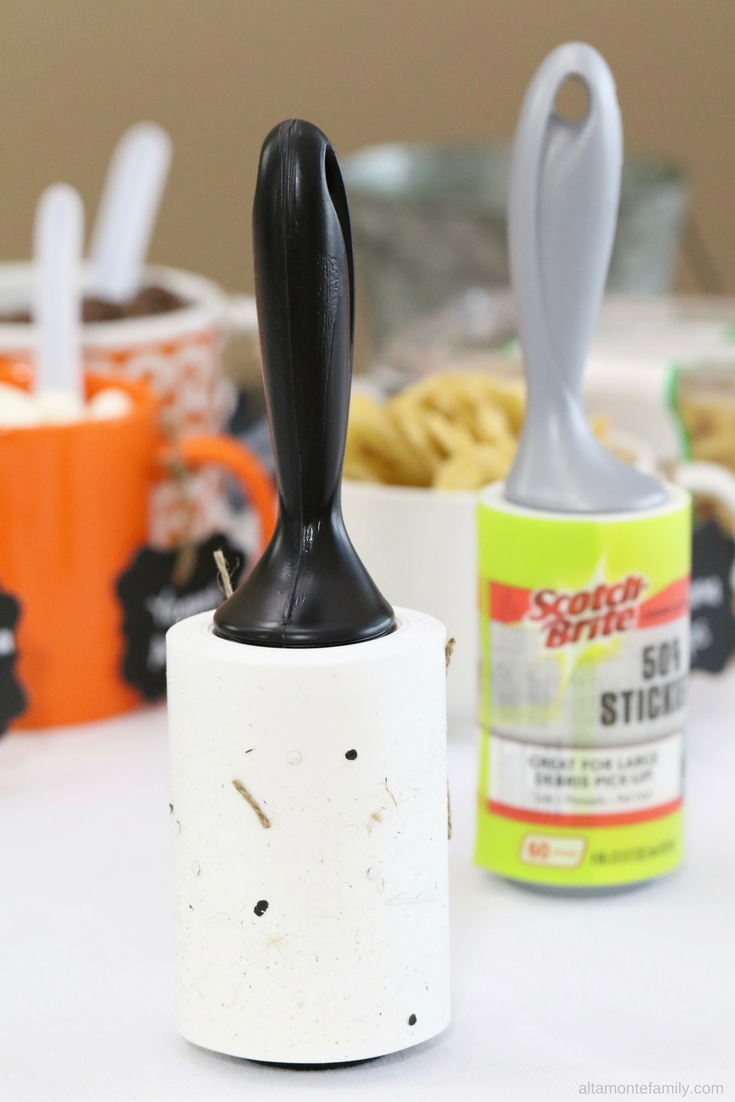 Happy creating (and cleaning)! Here's a cute short video to get you inspired!

---
We're Social! If you liked today's post, feel free to share, bookmark, or pin it! Follow us on Pinterest, Facebook, and Instagram for more updates on our latest projects and adventures.