This shop has been compensated by Collective Bias, Inc. and its advertiser.
All opinions are mine alone. #20MinutesToTasty #CollectiveBias
---
If you're looking to make a snack or appetizer in just 20 minutes or less, we've got a little secret that will give you a tasty, feel-good recipe that the whole family will enjoy! This meal hack is a combination of our favorite snacks and flavors made with wholesome ingredients–a lifesaver for those busy week nights! If you have kids who seem to always be starving after school, this easy and delicious 20-minute Cheesy Jalapeno Pepper Dip is just what you've been looking for!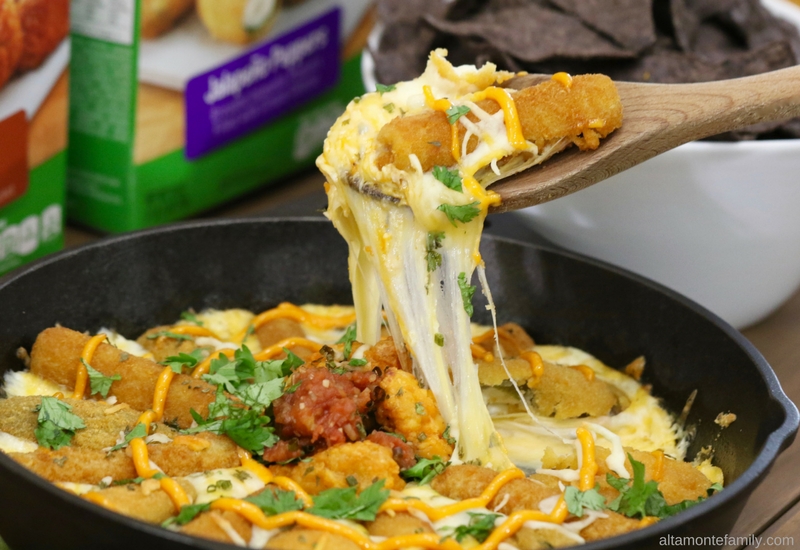 Back-to-school season is one of our busiest times, and with the addition of another child in school, we've certainly got our hands full! Meanwhile, we've picked up some new awesome kitchen survival skills and meal hacks that have enabled us to prepare real-life good stuff, like our go-to Cheesy Jalapeno Pepper Dip made with three of our favorite Farm Rich snacks and appetizers. Yes, all three!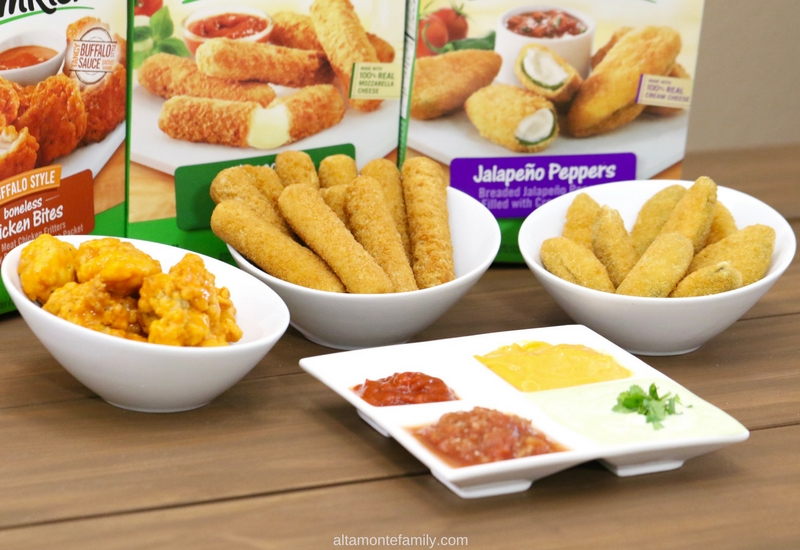 We love the flavors of Farm Rich Jalapeno Peppers, Mozzarella Sticks, and Buffalo Style Boneless Chicken Bites, and we love to pair them with our favorite dipping sauces like sriracha mayo, garlic sriracha, salsa… and let's not forget about our homemade cilantro-lime sour cream!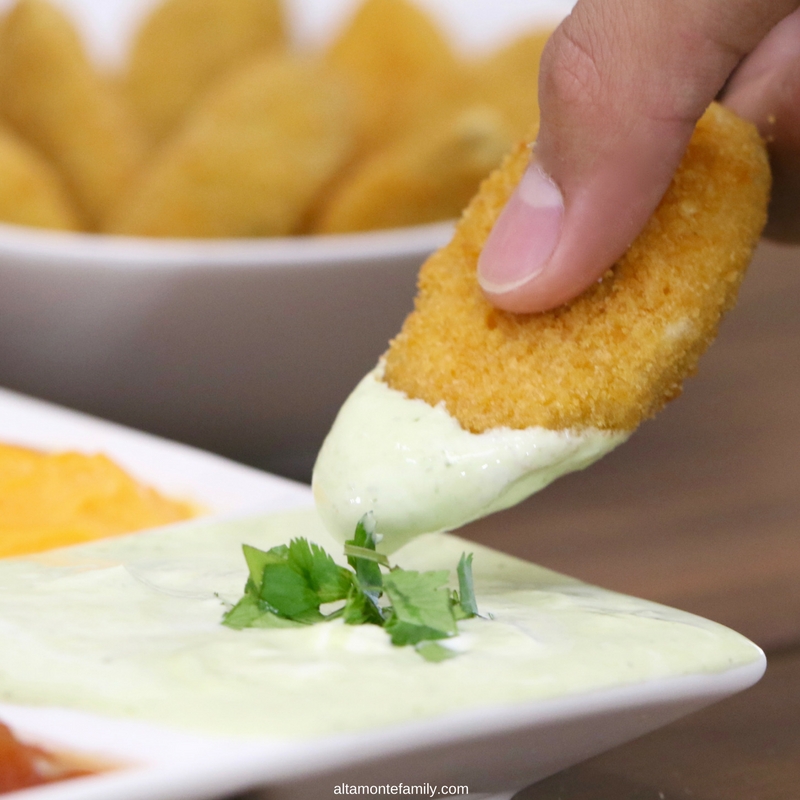 Anyway, let's get back to the recipe. Get ready to make your grocery shopping list, because you're only 20 minutes to tasty with just a few key ingredients!
Recipe: 20-Minute Cheesy Jalapeno Pepper Dip
Servings:  6-8
Prep Time:  2 minutes
Cook Time:  18 – 20 minutes
Total Time: 20 minutes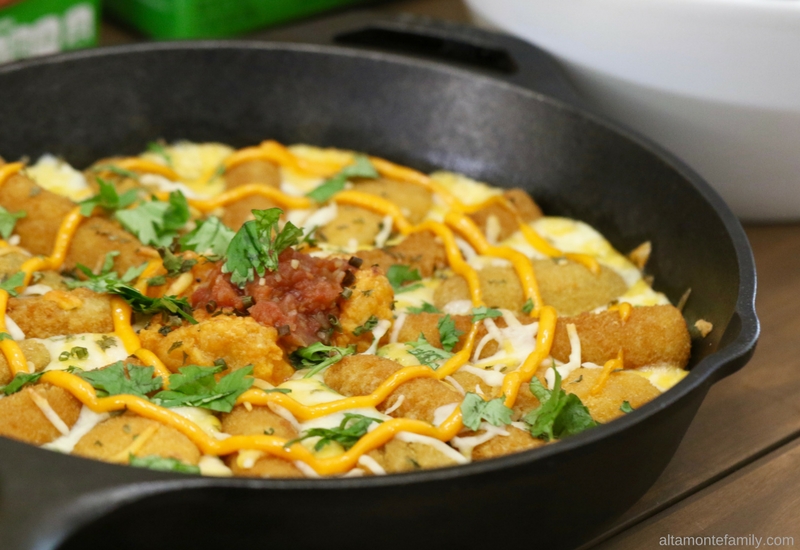 Ingredients
3 cups shredded Mexican cheese blend
8-10 pieces Farm Rich Jalapeno Peppers, chopped in half
8-10 pieces Farm Rich Mozzarella Sticks, chopped
6 pieces Farm Rich Buffalo Style Boneless Chicken Bites, chopped
For the toppings: Fresh cilantro, thinly chopped + optional sriracha mayo and salsa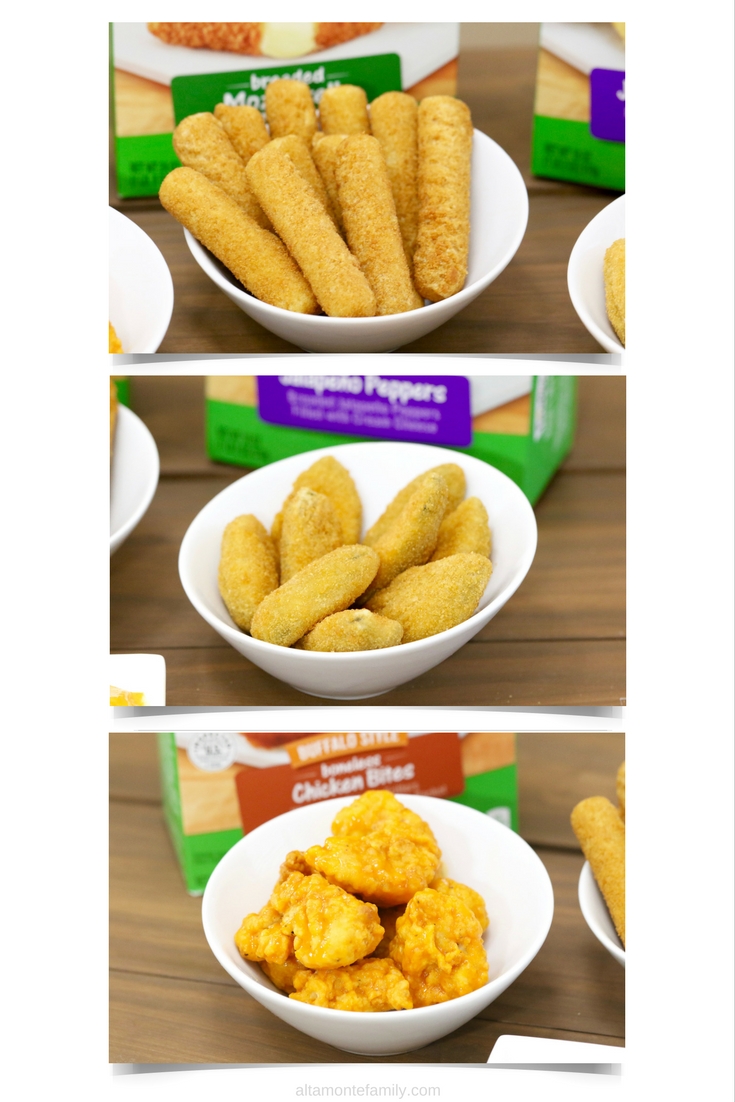 The awesome thing about using Farm Rich products? They're super easy to prepare, whether you're using a conventional oven, stove top, toaster oven, or microwave. Since we have all of these kitchen appliances, we used them all at the same time to cook the three snacks / appetizers while prepping the dipping sauces and chopping the cilantro. No sweat.
Directions
Preheat oven to 425 degrees
Cook Farm Rich snacks / appetizers according to package instructions* (this can take up to 15 minutes)
While waiting for the snacks / appetizers to cook, place shredded cheese onto cast iron skillet and chop up the cilantro
Once the snacks / appetizers are cooked, lay them on top of the cheese
Bake for 5 minutes (or until the cheese has melted)
Top with cilantro, followed by sriracha mayo and salsa (if desired)
*To save time, we used 3 different kitchen appliances to cook the Farm Rich snacks / appetizers.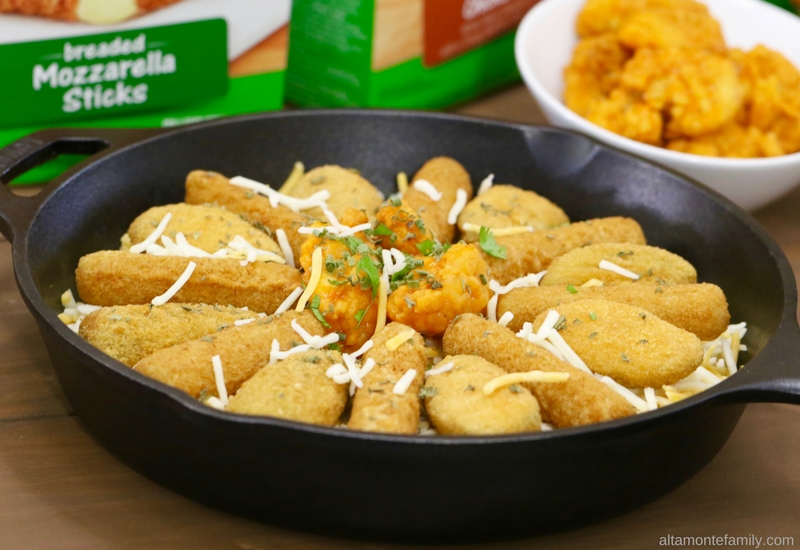 Our kids just love all this yummy goodness with a bit of a kick! Add some organic, gluten-free blue tortilla corn chips, if desired, and you're all set!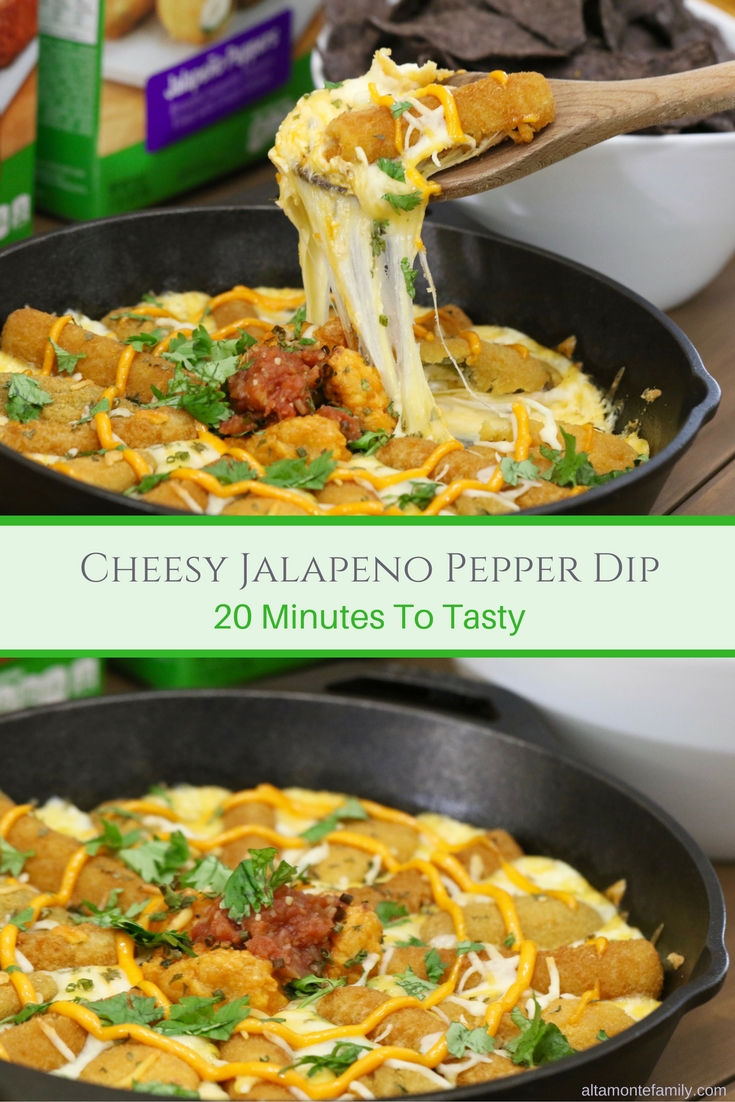 We can still make delicious things happen in the kitchen despite the occasional unpredictable schedule! Our kids are fed and happy and we get to catch up on all of the big or small details about their day.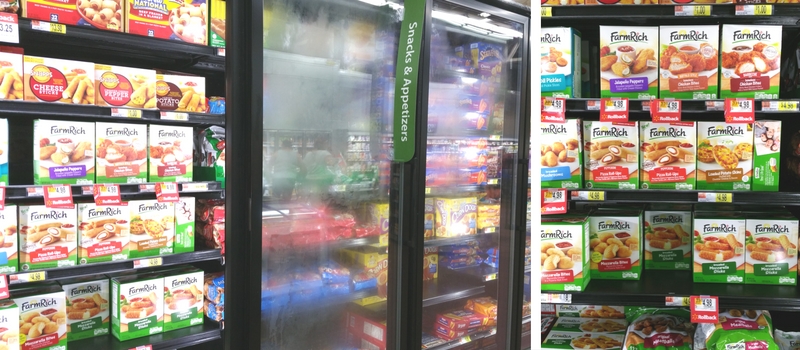 We could always use easy meal solutions (and savings) that make tackling the day a little easier!
We found all of the ingredients at Walmart, and if you haven't done so already, sign up for the Farm Rich Loyalty Club to receive exclusive offers, news, quick recipes and promotions!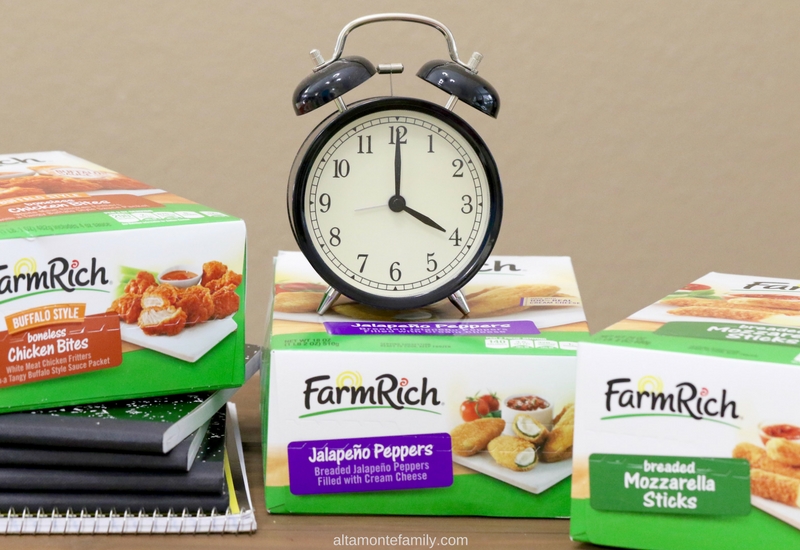 ---
We're Social! If you liked today's post, feel free to share, bookmark, or pin it! Follow us on Pinterest, Facebook, and Instagram for more updates on our latest projects and adventures.