Our blog just turned 3 months old today! Believe it or not, we had to take our blog down 3 times within 3 short months! It's been an entire quarter's worth of work (plus re-work), experience, and discovery. We certainly learned–and learned to create–a whole LOT! So…here we are today, ready to share our journey with you! We will be mentioning a few of the tools that have helped us in our 3-month blog journey. If you're interested in learning more about how we currently use them, scroll down to the bottom for a quick summary.
A Hacked Blog: A Rocky Road To 3 Months?
It depends on how you look at it: Rocky Road ice cream or an actual rocky road (hey, off-roading isn't all that bad)?
This is not about our journey to getting hacked per se. It's about our overall blogging experience at AltamonteFamily.com.
Below are a few highlights (and lowlights), just to give you an idea:
End of Month 1 (April – May 2015)
This month was very challenging for us. Everyone in the family got very sick and some of us had to go through it more than once. You name it–ER visits, sleepless nights… We can't deny that launching this blog during these tumultuous times has helped us get our mind off a few things–in other words, it kept our sanity in check! God got us through this month, without a doubt (and our blog survived despite the initial challenges)!
Spam Referrer / Ghost Referral Attacks on Google Analytics
Within the first few days, our Google Analytics data started getting skewed! Some of our traffic sources / referrals were looking pretty shady–not only were the referring sites totally unrelated to our niche, the URLs also sounded pretty questionable! Although we immediately knew something was wrong, we didn't know what to "call" the problem, so we spent a countless amount of online research hours just to finally drill things down and find a solution.
We discovered that these bad boys actually have a name–they're called spam referrers / ghost referrals. Having this problem is like being caught in a seemingly endless battle: an army of "ghosts" seem to be popping out of the ghost factory every day! Just when you think you had already trapped all of them (remember Ghostbusters? the tune is stuck in our heads now), another one or two manage to sneak out–or in–to say, "Boo!"
(Go away, Slimer!)
Cleaning Up Google Analytics
If you haven't encountered this problem before, it wouldn't be a bad idea to familiarize yourself with spam referrers / ghost referrals now! Don't be like us and lose some precious content-creating time in exchange for chasing after "ghosts". To give you a head start, here's a helpful blog post by Viget that provides step-by-step solutions on how to combat this nuisance!
The Beginning Of Owl Printables
With Teacher Appreciation Week well underway, we wanted to create a project that kids can easily make for their teachers. We had hoped that the project would be functional, memorable, and easy to create–but, we were running out of ideas and inspiration (perhaps, we could blame it on all of the Rx medications and lack of sleep)!
Then, we stumbled upon an inspirational blog post published by Canva regarding designing something new every day! So, we decided to give it a shot. Why not? It's a chance for us to discover and sharpen our own creative voice and style. It's amazing how fast you can hone your creative skills simply by practicing and creating something new every day! Plus, sharing your artwork on the web often allows you to get instant feedback! In our case, people started downloading our work (they even stuck around and kept on coming back for more)!
So, you may ask–what did we end up creating after reading the inspirational blog post from Canva?
We started creating Owl Printables for Teacher Appreciation Week. By the end of our first month, we hatched over 20 owls from "Owl Hatchery".
NOTE:  Since we currently don't have a subscription to the Adobe Creative Suite (translation: we don't have the fancy software that professional graphic designers use, e.g. Adobe Illustrator), we tend to improvise using online tools such as Canva and Google Docs. We currently use Google Draw (part of the Google Docs Suite) to create all of our Owl Printables.
End of Month 2 (May  – June 2015)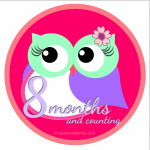 Shortly after recovering from a bad flu followed by a stubborn asthma attack, I was diagnosed with Gestational Diabetes during my 3rd trimester of pregnancy. It was devastating! I found a creative outlet through this blog while on bed rest and managed to create more projects by God's grace to help me through such a difficult stage. Month 2 saw the creation of many more owls–an activity that made me forget about coffee, donuts, and all of my other favorite desserts. 
Increased Unique Visitors Per Month
Our Preschool / Kindergarten Graduation Owl Printables started getting lots of attention.
We surpassed 1,000 unique visitors per month!
My husband started blogging for the very first time! He's now a contributor for the weekly inspirational Scripture devotionals!
We discovered how to use Google Draw to create digital cut files for use with our Cricut Explore Air!
We discovered a budding interest in bird photography after visiting the newly-opened Lake Apopka North Shore Wildlife Drive and the ever-popular Black Point Wildlife Drive in Titusville, Florida. We even started creating Scripture cards and bookmarks out of our photos!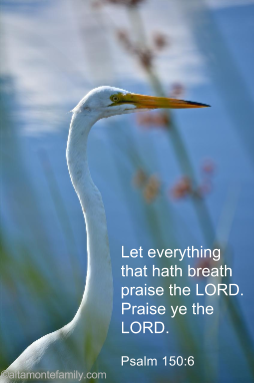 NOTE:  Since I could barely walk due to severe pelvic pain during my 3rd trimester of pregnancy, we started looking for family activities that didn't require me to do a lot of walking. The Wildlife Drives proved to be a great solution!
End of Month 3 (June – July 2015)
Just when our website started building some momentum, we had to shut it down 2 times this month due to repeated malicious online attacks. In addition, my amniotic fluid started to decrease, the baby's position was transverse, and I started to develop pre-eclampsia symptoms, e.g. high blood pressure, headaches, vision changes, swelling, sudden weight gain, protein in urine, etc. After a recent visit to the hospital to monitor my status, we were pleased to hear that I passed all of the tests–more importantly, I do not have pre-eclampsia, my amniotic fluid is now at a normal level, my Gestational Diabetes is under control, and the baby is now head-down! Although I still can't have a lot of sugar or salt and I still can't get rid of my severe pelvic pain, our family remains optimistic and we shall continue to say, "God is good"!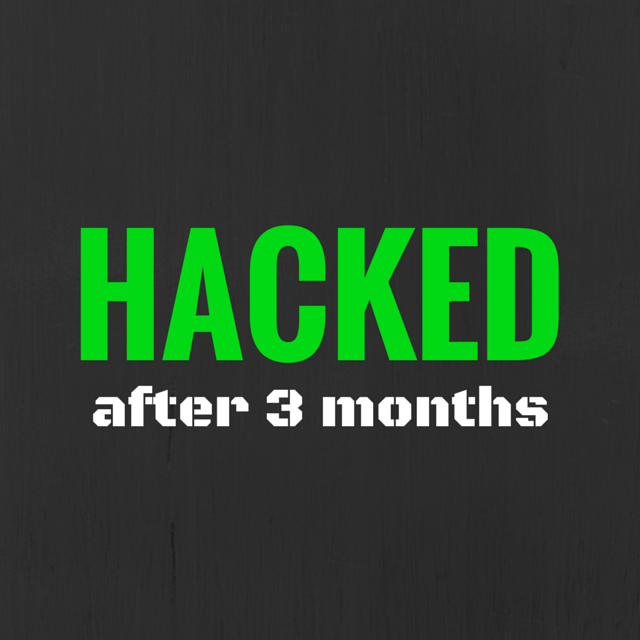 Multiple Google Penalties
We received an email from Google Webmaster Tools that our site may have been "hacked with spam", resulting in 2 manual actions from Google–sitewide and partial (ouch)!
What We Did:
We took our site down and had our then-web host quarantine the infected files.
We followed all of Google's recommendations to clean up our website and submitted a reconsideration request (we're still waiting to hear back).
Update: We received an email from Google Webmaster Tools on July 14, 2015, informing us that our manual spam action has been revoked. 
We did a "clean install" of WordPress and made the tough decision to just delete a lot of our popular posts and start over!
We received an email from Google Webmaster Tools that they had to remove some content from our website due to allegedly infringing upon the copyrights of others (it's essentially an ALLEGED Digital Millennium Copyright Act violation). It was for a webpage that we didn't even create, but the hacker(s) were able to create thousands of pages using our website directory and offered free books, movies, etc., that somebody else owned. It's amazing how quickly they can accomplish this in so little time–mostly while we're sleeping. Bad. Very bad.
The Return Of The Hacker(s)
Our traffic plummeted (we quickly said good-bye to our 1,000+ unique visitors per month) to the point that we could actually watch the activity of the hacker(s) who repeatedly visited our site daily. It was so bad that even we couldn't log-in to our own blog due to their repeated (but failed) brute force attacks! Our server logs revealed their many, many, many attempts.
What We Did:
We decided to take our site down again despite all of our security scans (yes, we have more than one) being all clear.
We deleted the clean files which the hacker(s) seemed to care to exploit the most, specifically the free printables. Unfortunately, this meant that we had to remove ALL of our Owl Printables, Digital Cut Files, and Scripture Cards and Bookmarks as of July 6, 2015. We do plan to make them available again via a more secure method, in the future.
The Switch To Managed WordPress Hosting
We switched to a new web host–this time, we opted for managed WordPress hosting.
Enter Synthesis.
While managed WordPress hosting costs us 10 times more (this does not include other costs, e.g. backup service, premium themes, etc.), we feel that we owe it to our current and future readers as part of responsible digital citizenship.
We decided to keep our VaultPress subscription despite our new web host having their own backup service. It's always good to have another fall back plan (we have several now); plus, we really like VaultPress' one-click restore feature!
The Bad News
From what we have researched, many website owners aren't even aware that their websites have been hacked and are being used to send spam, host phishing pages, and distribute malware. Loyal followers (including family members) often visit their favorite (but infected) blogs without noticing the difference.
What's worse? Blog posts and tutorials abound regarding how to start a blog in __ minutes, without addressing the importance of security and having a good backup service. Many even tout about how affordable it is to start a blog and cite the many ways on how to monetize it (for the record, we haven't even started monetizing our website). By the time some website owners discover the other blogs that specifically delve into security, there's a huge likelihood that they had already fallen prey to an online malicious attack.
What's even worse? Of the many domains that we had to disavow using Google Webmaster Tools (you know, the thousands of spammy sites linking back to our website–enough to take our website down), we found at least one of them in a separate Google search posing as a "solution" to un-hack a website! So, WATCH OUT!!!
Google Disavow Tool
If you ever find yourself having to sort through thousands of URLs to disavow using Google Webmaster Tools (ours was over 5,000), here's a tutorial from the MozBlog that helped us save a bunch of hours and massive headaches.
Google Webmaster Tools Alerts
If you own or manage a website, be sure you at least have Google Webmaster Tools set up. You might be surprised at what you'll find! Keep in mind that there seems to be a lag, so by the time you receive a notification from Google Webmaster Tools, you might just find yourself quite a few leaps behind the perpetrators.
The Good News
We plan to continue on with our blog despite the bumps (pregnant or otherwise) and bruises (digital or otherwise). They have only made us (and our blog) stronger and better. While we could have easily opted to discard the domain name and use a completely new one, we decided to keep AltamonteFamily.com so we can observe, document, and share our "recovery process" with you.
We are not perfect, our blog is not perfect, but our God is absolutely perfect. Just like how we completely depend on Him to keep our family united, we have faith that He will bless this blog. Our faith is in His faithfulness to us and that "His strength will be made perfect in our weakness".
We look forward to our next update (see Part 2)! Hopefully, the Google penalties wouldn't make the climb to increased page views and unique visitors per month a more difficult one this time around. Thank you for your support, patience, and understanding as we experience these growing pains!
Over to you: If you have a fairly new website / blog, what has your blogging experience been like?
In case you're interested, below are some of the tools that we are using for our website. Please note that this is not an exhaustive list. We're not including all of them so as not to increase the vulnerabilities of our own site (oh, and this is not a blog post regarding how to start a blog, neither are we being compensated to mention these guys) 😉
---
Some Of The Tools That Have Helped Us
During Our 3-Month Blog Journey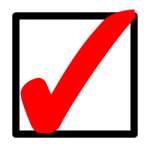 Creative Tools

Canva
– Primarily used for our weekly Scripture devotionals, blog thumbnails, and infographics
Cricut Explore Air
– Primarily used for experimentation and crafting with kids
Google Draw
– Primarily used to create and design Owl Printables and Digital Cut Files
– Also used to create and design logos, icons, and other graphics
Diagnostics & Analytics Tools

Google Analytics
Google Webmaster Tools
Security Tools

Google Safebrowsing
– We regularly view our website using this tool to see if there are any security warnings related to our site
(We also use it when checking out other new sites)
VaultPress
– This is a great backup service with a super-convenient "One-Click Restore" function
(There's also the added option to add spam protection and security services)
Managed WordPress Hosting by Synthesis
– So far, so good. We have only been with them for 2 days. We will keep you posted 🙂
---
Disclosure: As of the time of writing this post, AltamonteFamily.com is by no means affiliated with any of the companies or organizations mentioned in this article. AltamonteFamily.com has not been compensated in any way nor has AltamonteFamily.com been influenced to write about these products. This post is a result of the personal observations and independent research of members of AltamonteFamily.com. All opinions solely belong to AltamonteFamily.com.