Easter Sunday is just around the corner! If you're looking for candy alternatives as well as ideas to get the kids in your classroom excited about Resurrection Sunday, we've got some fabulous ideas for you! As you can see, we're going the non-traditional route here: we're sharing beach-themed Easter ideas for Sunday School!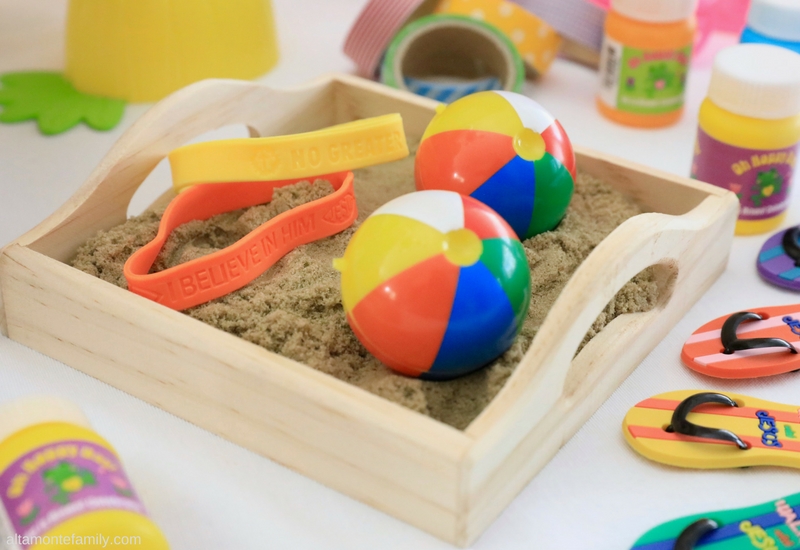 Beach-Themed Easter Ideas and Products
We just love all of the beach-themed Easter ideas for Sunday School that we gleaned while browsing the Oriental Trading* website! It was even more exciting when we received their products in the mail relatively quickly!
We found lots of inspiration for Sunday School, and here they are (just to name a few)!
Beach Ball Plastic Easter Eggs
"He Is Risen" Mini Bubble Bottles
"He Lives" Big Band Bracelets
"Walking With Jesus" Flip Flop Necklaces
"No Greater Love" Bracelets
Easter-Egg Shaped Shutter Shading Glasses
Sand Bucket Assortment
Pineapple Dishes
Primary Patterned Washi Tape Set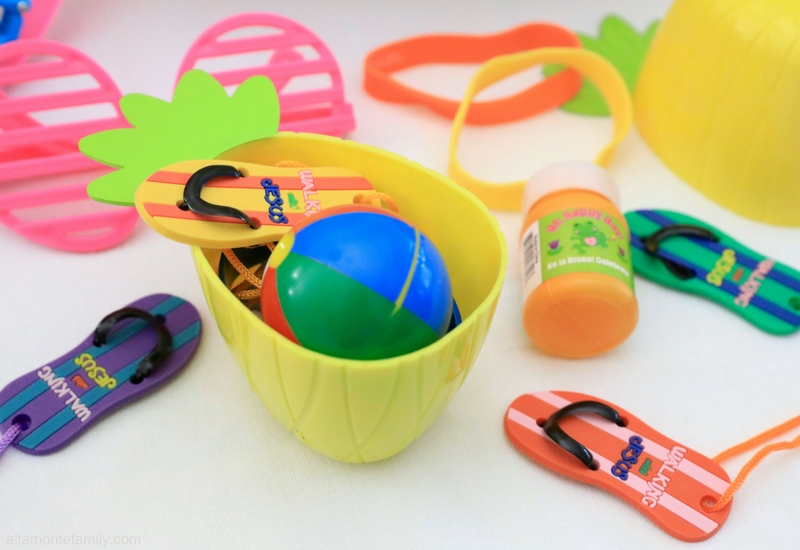 Whether you're planning on having a special Easter program for your class and/or shopping for Easter giveaway ideas for Sunday School, these fun, colorful items are sure to be a hit! More importantly, they're quite useful in reinforcing the Easter message.
The pineapple dishes (pictured above) are great for holding a number of prizes / giveaways! The beach ball plastic easter eggs (pictured below) can hold two "No Greater Love" bracelets (or one "He Lives" big band bracelet).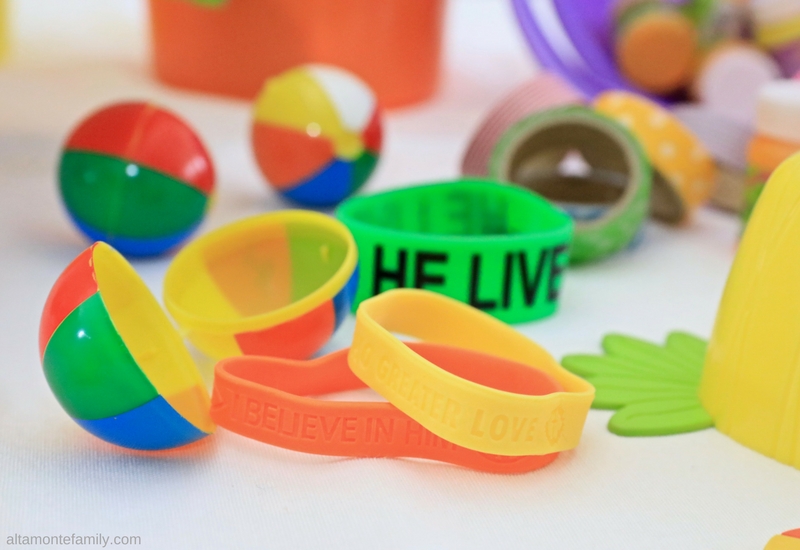 Bubbles are always fun, and these "Oh Hoppy Day" mini bubble bottles have the perfect message on them: "He is Risen! Celebrate"!
Oh, and the sand buckets are perfect for keeping your Easter supplies organized… in a bright and colorful way!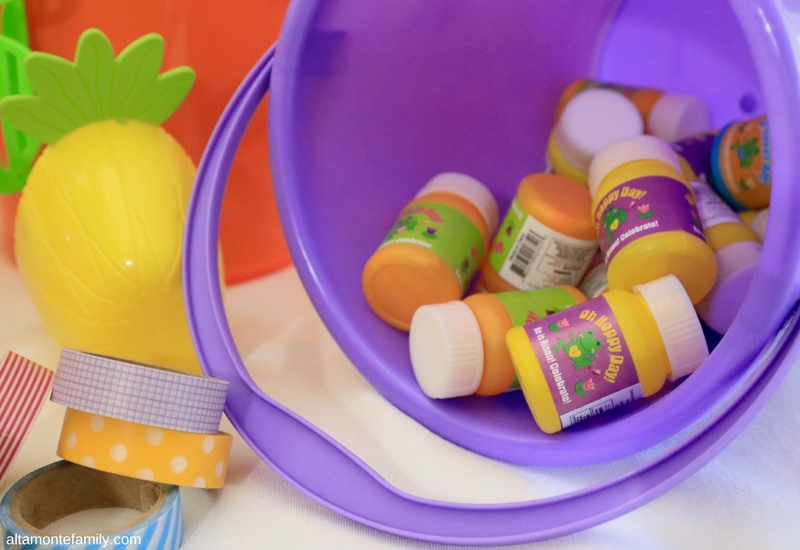 Depending on your class schedule, you may be able to incorporate two different lessons. For us, the main lesson would be the Easter story… then, we could either use the existing curriculum to share a second story, or come up with our own. The "Walking With Jesus" flip flop necklaces provide a great theme for that second (supporting) story. You could even get the students to sing "Walking With Jesus" to get them even more excited (while burning off some of that awesome energy)!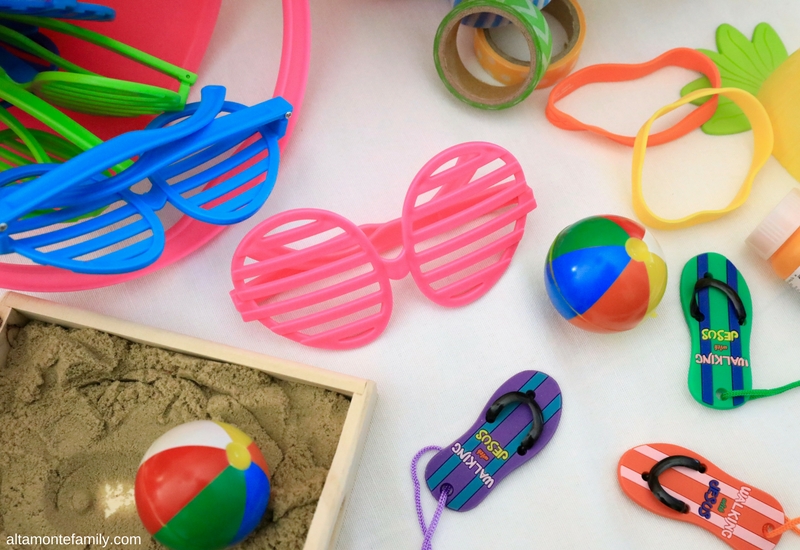 We hope you're just as excited and passionate about the Easter story as we are!
How do you celebrate Easter in your classroom? We'd love to hear about it!
Check out the Oriental Trading Easter page for more Easter fun and inspiration!
*Special thanks to Oriental Trading for providing us sample products free of charge in exchange for our honest review. No other type of compensation was received. All opinions are my own.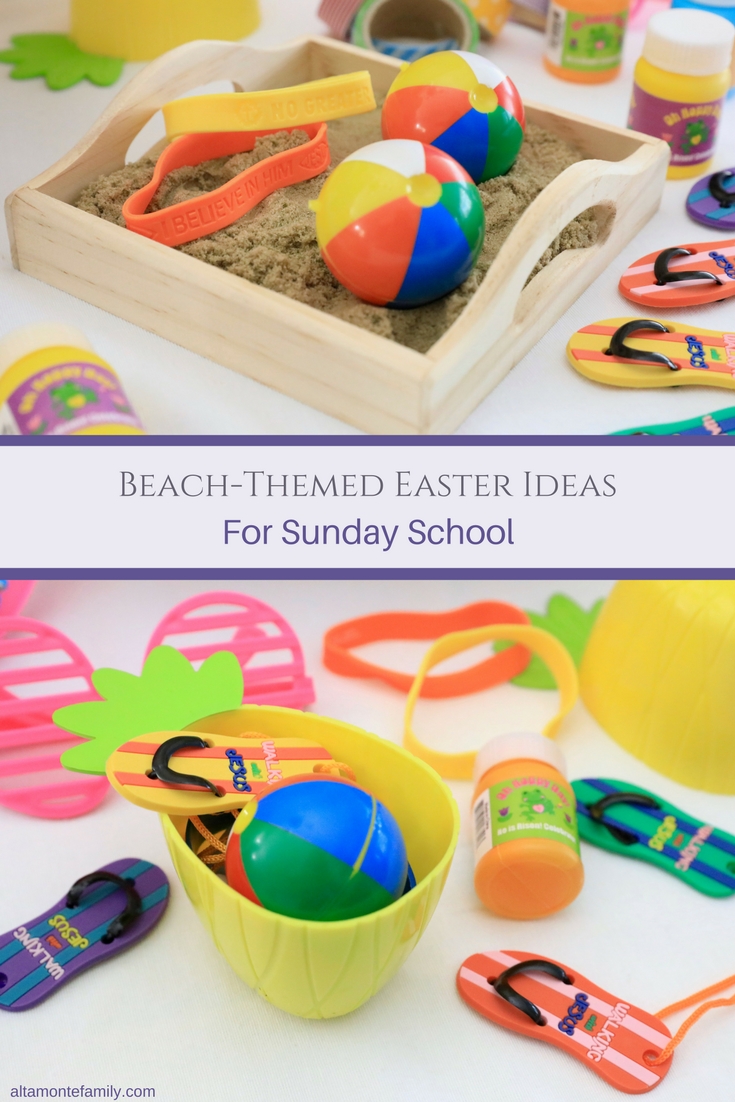 ---
We're Social! If you liked today's post, feel free to share, bookmark, or pin it! Follow us on Pinterest, Facebook, and Instagram for more updates on our latest projects and adventures.