This shop has been compensated by Collective Bias, Inc. and its advertiser.
All opinions are mine alone. #FormulaForHappiness #GerberTarget #CollectiveBias
---
Our baby is growing up so fast! He's now saying "Daddy" a lot, knows all of his brothers' names… oh, and my name is now Ahh-yeeehhh! I'll take that! Speaking of "that", he's learned all about *that* word, too! He points at all kinds of things, expecting us to identify and get "that" for him. Too cute! He has since pointed out what we'd like to think are his favorite books, toys, bathrobe… so today, we're sharing our baby bedtime routine essentials including our current list of favorite bedtime books for babies.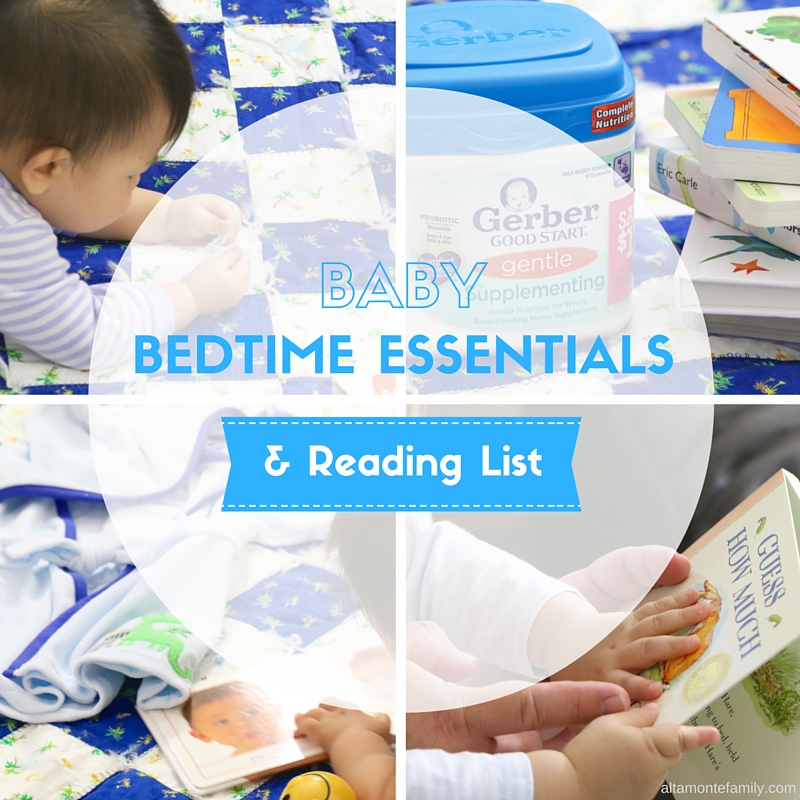 Our Baby Bedtime Routine Essentials
We think our baby has very basic needs (for the most part) when it comes to bedtime. He goes to bed early and is the early riser in the family! We do our best to make sure that our baby is happy and comfortable, especially as he's getting ready to go to sleep. After all, our family agrees that "comfort for baby means happiness for all"! Here are some of our baby bedtime routine essentials that help us to ensure that bedtime is as comfortable as possible for our baby:
Gerber® Good Start® Stage 1 Gentle for Supplementing Infant Formula
A fed baby is a happy baby! We started supplementing around the same time as we did with our third son, and we use Gerber® Good Start® Stage 1 Gentle for Supplementing Infant Formula.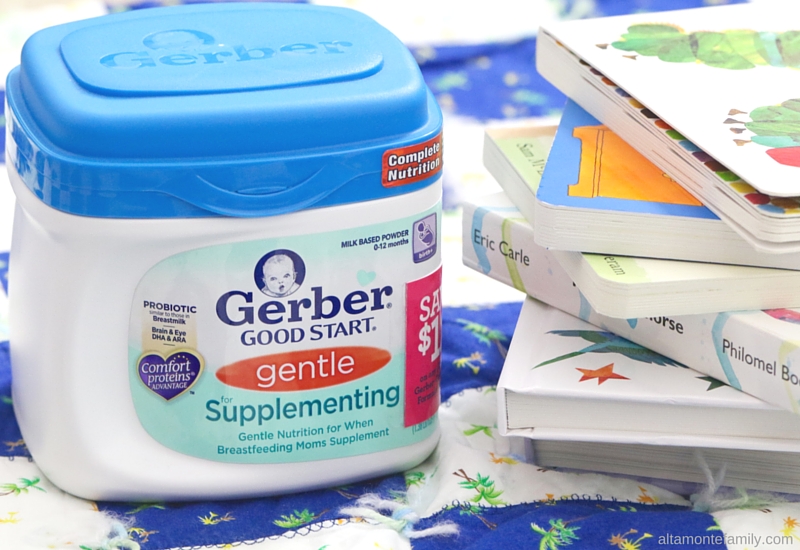 Gerber® Good Start® Stage 1 Gentle for Supplementing Infant Formula provides gentle nutrition for when moms supplement and it's designed to supplement breastmilk with Comfort Proteins® that are small and easy for tiny tummies to digest and probiotics, which are good bacteria found in breastmilk.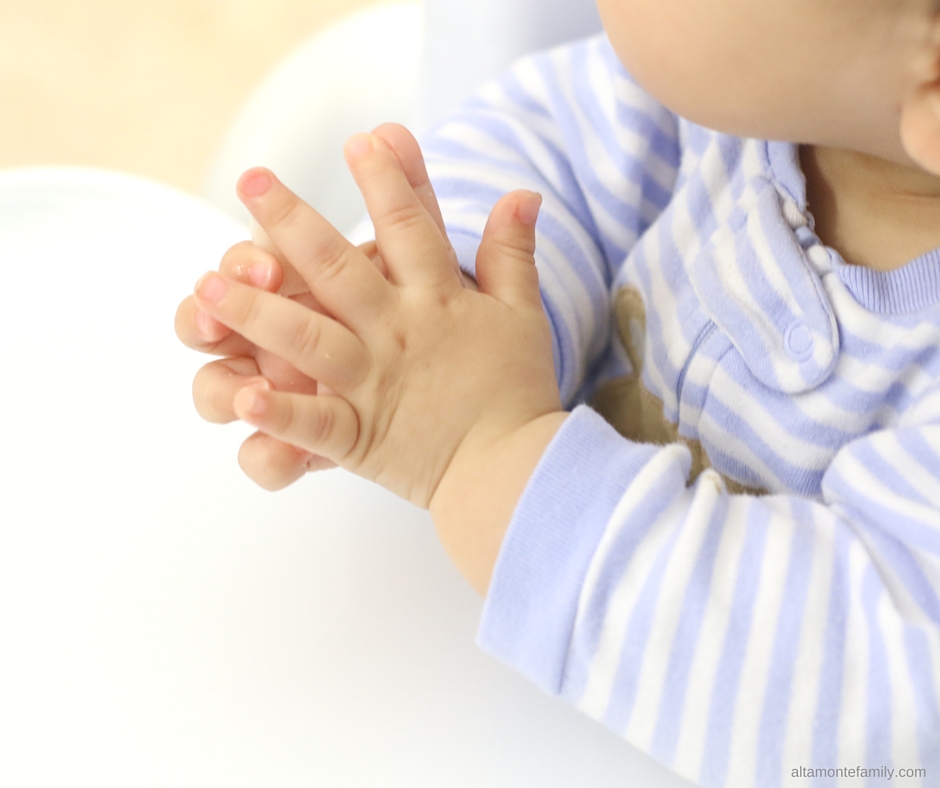 With a family of six and lots of competing priorities between each child's needs (medical needs included), there are times when, scheduled or otherwise, I would have to rely on others to feed my baby. I'd use my breastpump at night to prepare for the next day's baby essentials while my husband happily feeds our baby with Gerber® Good Start® Stage 1 Gentle for Supplementing Infant Formula shortly after reading him a bedtime story. I just love witnessing the bonding time between father and son each time they'd share such precious twinkle-twinkle-little-star moments together!
Baby Play Mat (Quilt from Grandma)
Grandma made this adorable quilt just for our baby!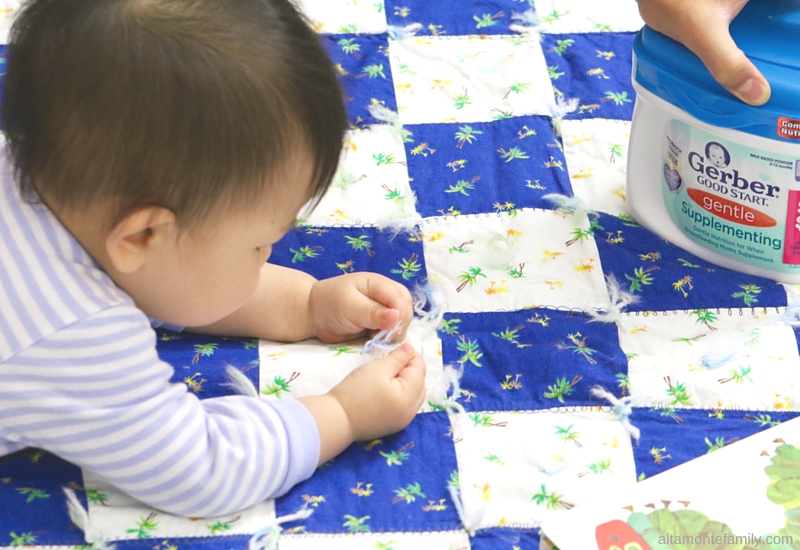 This very special quilt was made with lots and lots of love, and our baby just absolutely loves it! This is where he enjoys playing with his brothers just before winding down.
Baby Bathrobe
The moment our baby sees his favorite bathrobe, he immediately knows it's almost time for bed. He'd yawn, he'd stretch, grab a book… until he sees the bathtub. After all that's been said, splashed, and done, I'm not always too sure which one of us got *the bath* at the end of the day.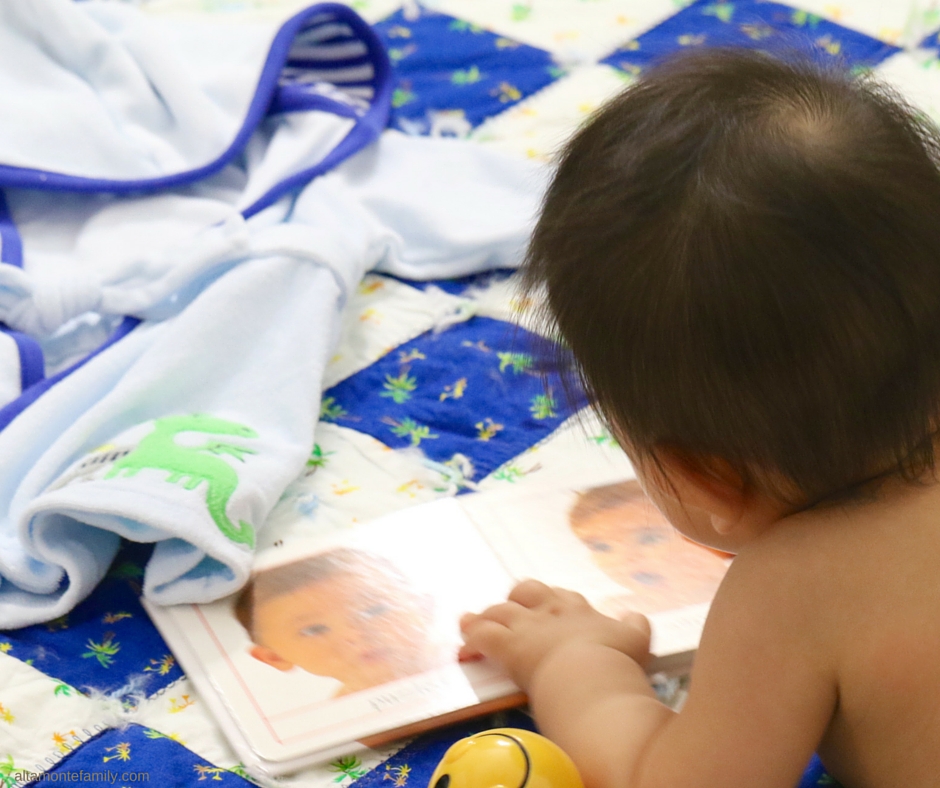 Anyway, there's just something about a good bath that makes him oh so sleepy, comfy, and ready for bed!
His Favorite PJs
Since our family likes to keep our house cold (my mom always tells us that she needs to gear up–think "winter gear"–before coming over to visit), we make sure that we choose PJs that are not too thin or not too thick.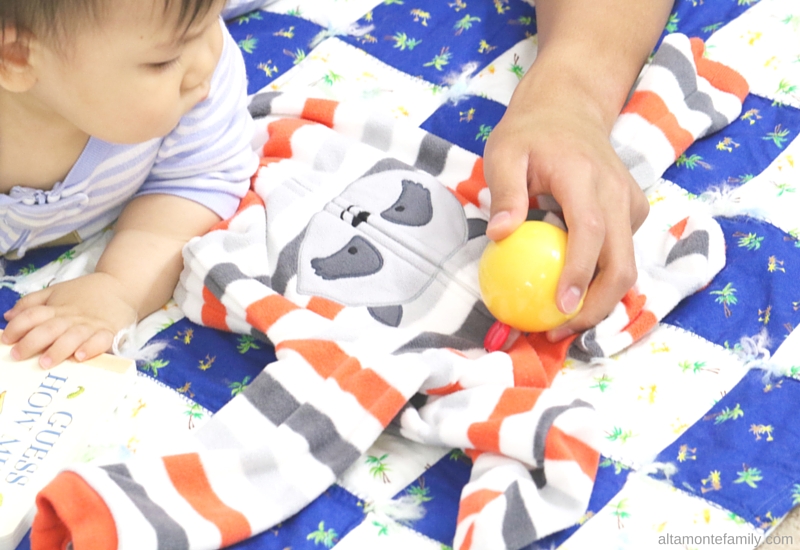 Our baby also has a say when it comes to choosing his PJs for the night, and this is one of his favorites. He simply points and says "that" whenever we'd have him choose from a set of PJs. Sigh… too much cuteness!
His Favorite Bedtime Books
Last but certainly not the least, here's what we're currently reading to our baby during bedtime:
Guess How Much I Love You by Sam McBrantney
The Very Hungry Caterpillar by Eric Carle
Mister Seahorse by Eric Carle
Where's Spot? By Eric Hill
Baby Faces
We lay the books on his playmat (remember the adorable quilt from Grandma?) and he points and tells us which one he would like to read with dad for the night. Sometimes, he'll pick another… and then another!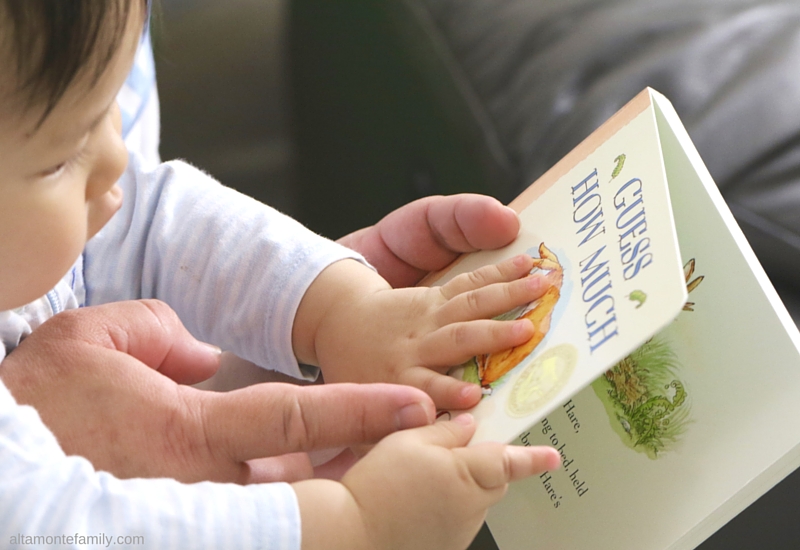 Do you have a list of favorite bedtime books for babies?
After reading a few books with dad, our baby is ready for some formula. Once he's finished, he'll be ready to go to sleep in no time (after we sing him his nighttime song).
Sweet Zzzzz….
Get ready for some savings at Target!
Do you also use the Target Cartwheel app to find in-store savings when shopping at Target? Good news!!! We've got a savings alert–a Target Cartwheel Offer for Gerber® formula–for you, below!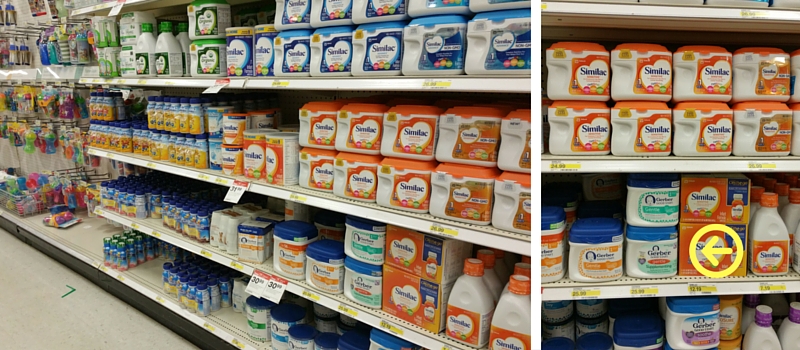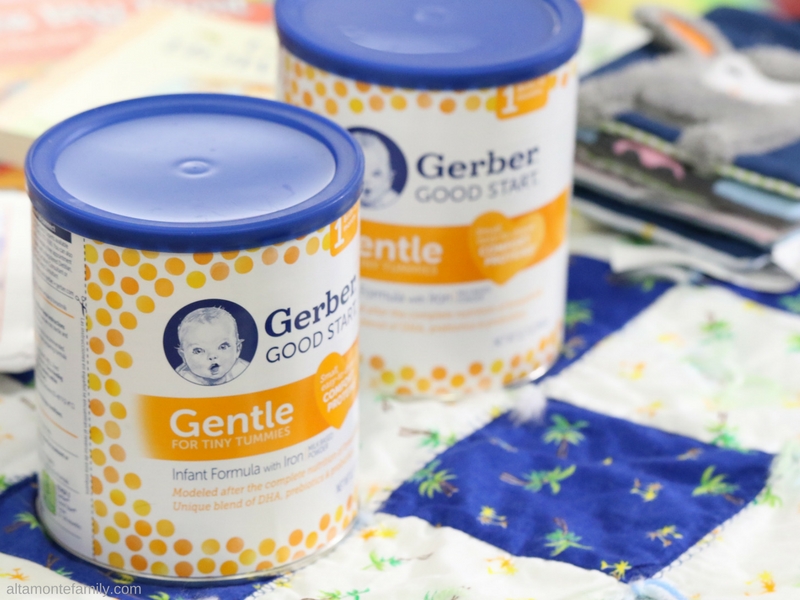 Note: Each formula across the Gerber® portfolio is designed to meet the evolving needs and preferences of formula-using parents, from those who want the Gerber base product, those who supplement with breast milk (like us), those with babies who need a soy formula, those who have babies with tolerance issues, etc.
Savings alert: There's a Target Cartwheel offer (running from 9/4 – 9/17) for Gerber® formula! Click here to learn more!
---
We're Social! If you liked today's post, feel free to share, bookmark, or pin it! Follow us on Pinterest, Facebook, and Instagram for more updates on our latest projects and adventures.