This post was sponsored by NEW! Tide purclean as part of an Influencer Activation
for Influence Central. All opinions are my own.
---
These days, the blazing heat here in Florida may very well be outside of a lot of people's comfort zone (including mine), but it does not stop our kids from getting outside in our own backyard to make up their own adventures sans electronics. Despite their age difference, they've managed to find summer backyard activities that they all enjoy doing together… and with their choice of adventure comes a whole lot of sun, sweat, and stains–but that's okay. The important things is, they're having fun together (plus / minus a few arguments here and there) and making awesome memories. So, come on over–grab a lawn chair, sip on some refreshing strawberry lemonade, and join in on the fun!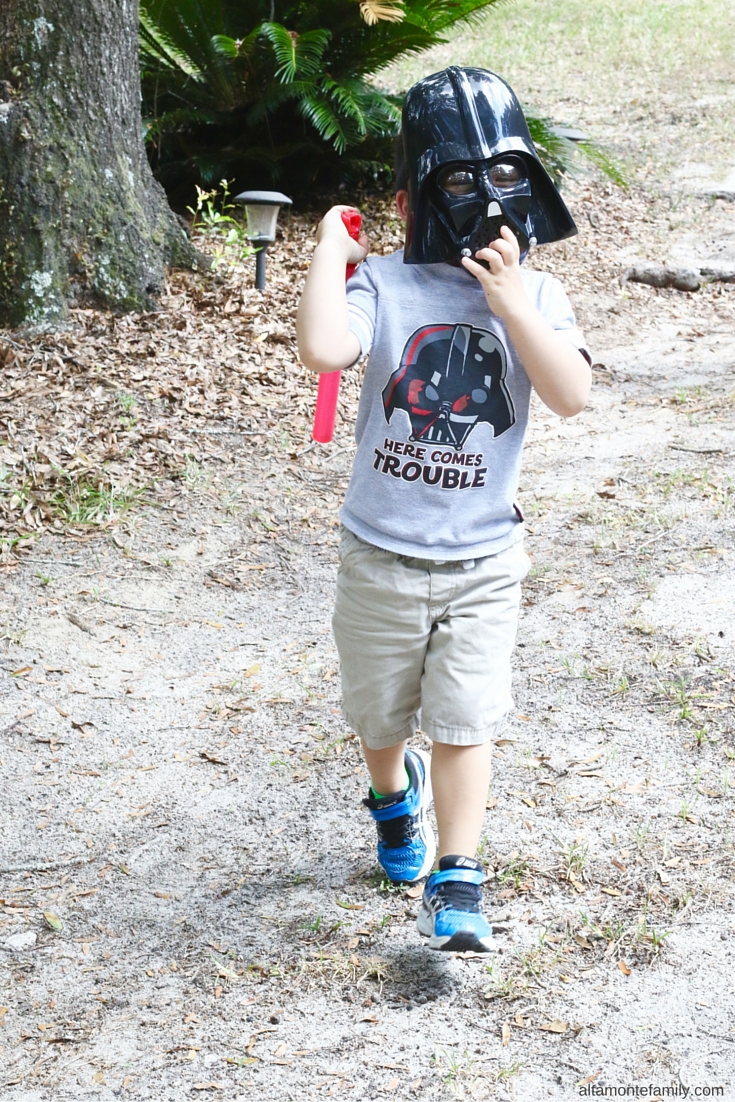 5 Activities To Enjoy In Your Own Backyard
Our boys have transformed our backyard into an intergalactic experience–it's all about letting their imagination run wild with their favorite family-friendly movies and characters.

On returning to their "home planet": Eventually, our boys return to their "home planet" albeit all sweaty, messy, and sometimes bubbly (both figuratively and literally) and maybe even furry–nothing that the NEW! Tide purclean™ can't handle!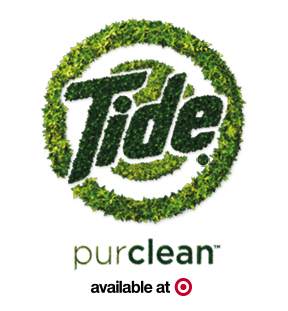 Have you heard about the NEW! Tide purclean™?
It's the first bio-based detergent with the cleaning power of Tide*.
We'll tell you more about it in a bit + a coupon and Target Cartwheel offer!
Backyard Activity #1

: Bubble Sabers

Turn regular bubble wands into bubble sabers!

Our tween decided to "dress up" just for fun but quickly had to give it up because it was sooo hot outside! He still thinks it was worth the effort since our toddler had been challenging him to a duel and "nicely offered" to take things outside.

May the bubbles be with you.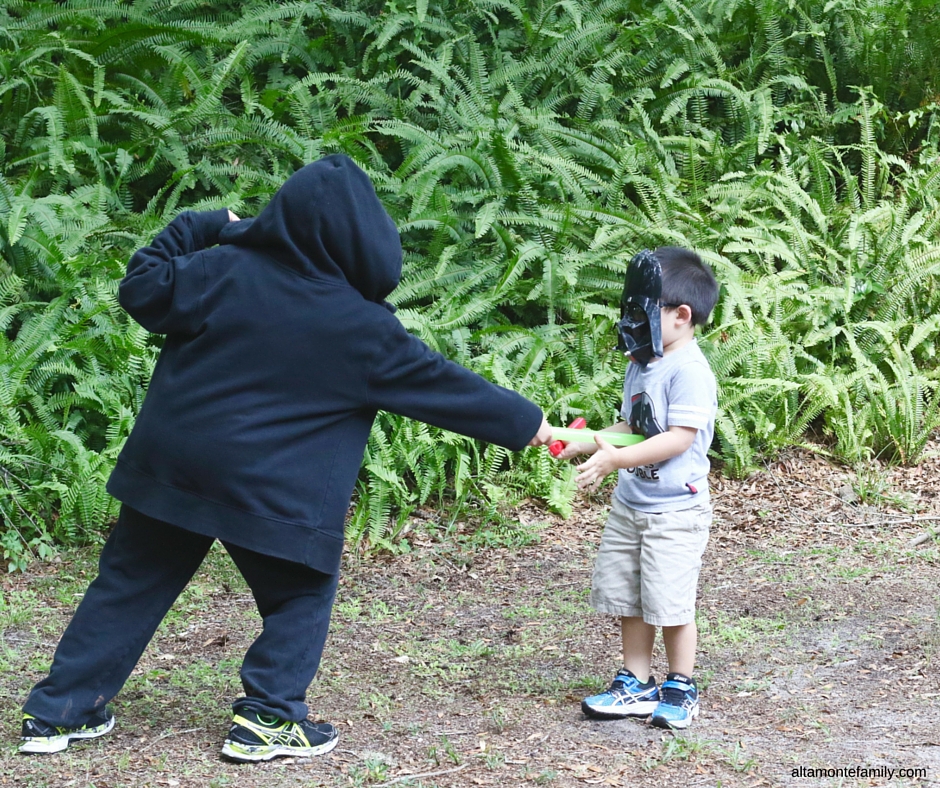 Backyard Activity #2

: Outdoor Laser Tag

When the Army challenges the Navy into a game of outdoor laser tag… not really sure which of them had the better strategy (or if they actually had one).
Tactics before strategy is the noise before defeat. ~ Sun Tzu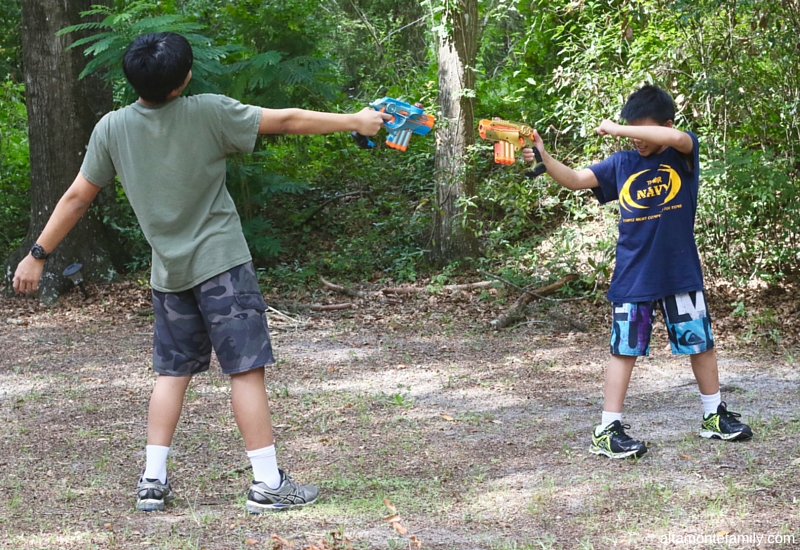 Backyard Activity #3

: Flying Ring

Whether your kids decide to use this flying ring in a game of ring toss or for its actual intended purposes, there's never a shortage of ways on how to throw or catch it.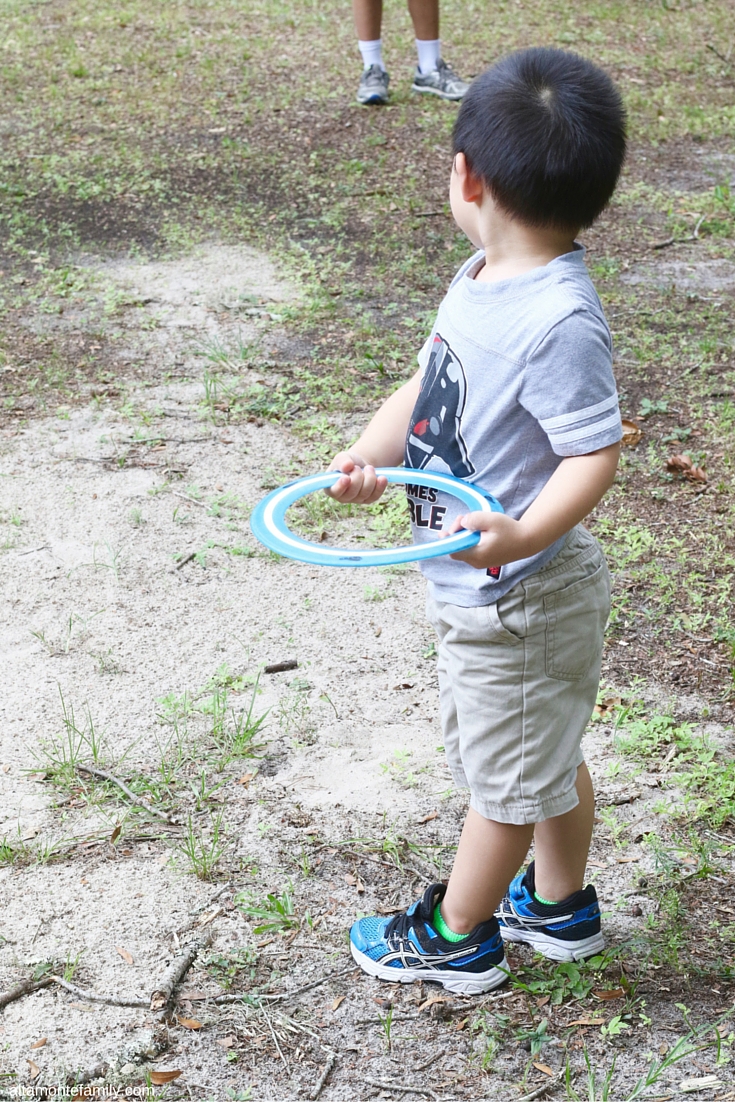 Backyard Activity #4

: Ceramic Painting

Paint a team of superhero owls! By the way, have you met Captain Owlmerica, yet? (Psstt— he survived the crash and is no longer frozen… thanks to Florida summer high temps, he's completely thawed out.)

Here's a picture, in case you're wondering Hoooo that is…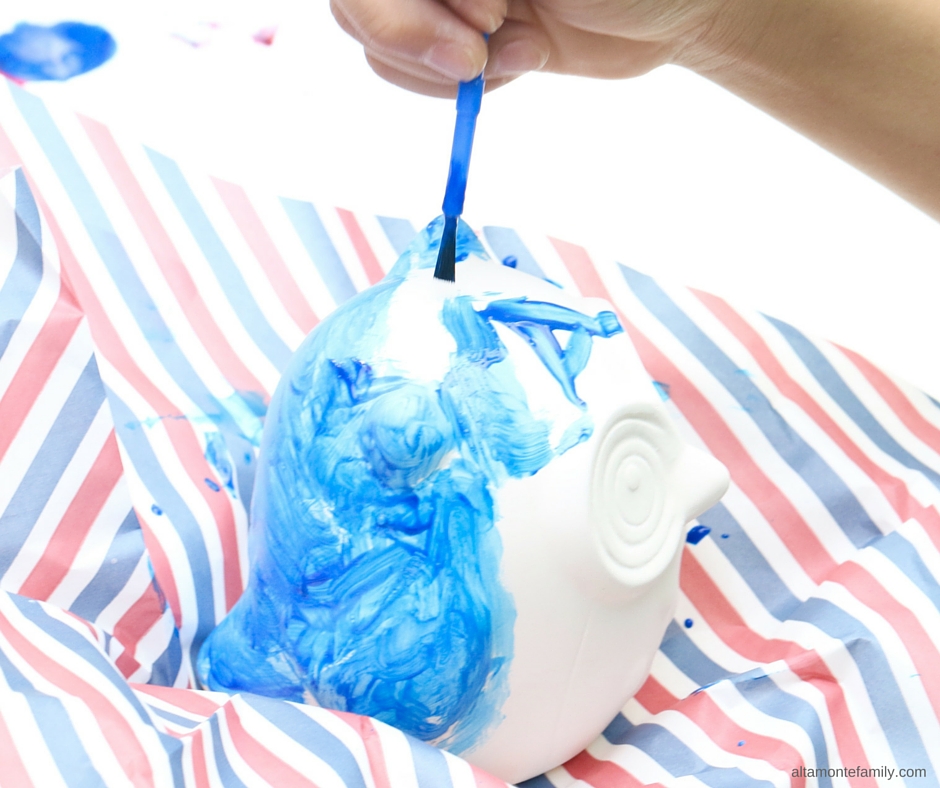 Backyard Activity #5

: Biking

Here's an all-time family favorite–biking! Get your little ones excited to learn how to ride a bike–with the right gear (and mosquito band to ward off those alien 'squitos).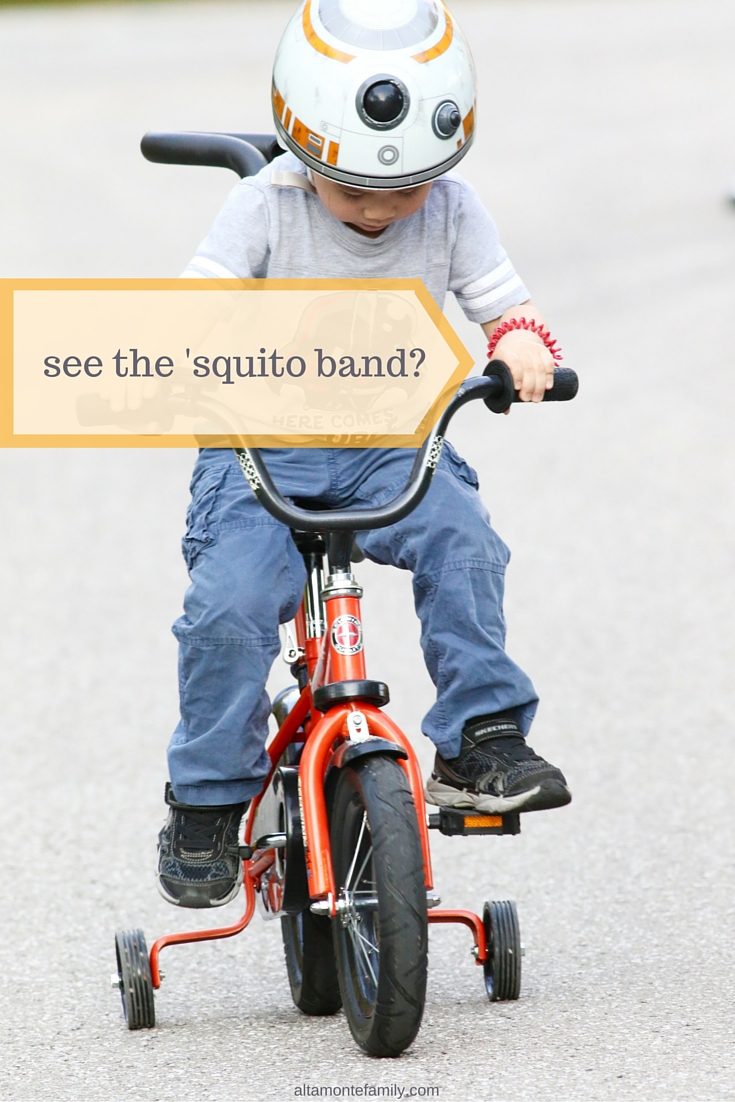 At the end of the day, our kids are hungry, tired, but satisfied… and so are we…
How do you end a super fun summer backyard adventure?
If our kids had their way, the end of the day would always look like:
Sweat…
Dirt…
Ice Cream…
… oh, and let's not forget about the Laundry with a capital "L".
We don't like super dirty laundry like this sitting overnight. There's just something about the Summer that leaves us with more laundry and more stains (many light years ago, I used to think that there'd be less laundry with the kids being out of school–alas, I was sorely wrong). We need a detergent that's bio-based and also packs a cleaning punch. So, we were pleasantly surprised when we learned about the NEW! Tide purclean™ while shopping at Target! We also spotted some awesome discounts!
Savings alert: Stack up on the savings at Target! You can get a $1.00 off coupon for the New! Tide purclean using the neckhanger coupon AND can get an additional 5% savings if you use your Target Cartwheel mobile app (both valid through July 30, 2016).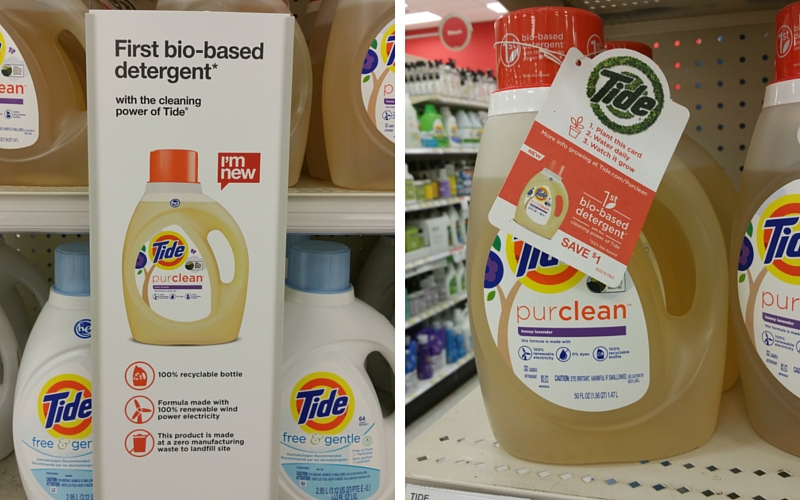 We're loving our new laundry detergent–it's perfect for our heavy-duty-summer-laundry needs! Plus, it's great that the New! Tide purclean is made at a zero manufacturing waste to landfill site and is certified by the USDA BioPreferred Program. Its formula is made with 100% renewable electricity. Awesome sauce.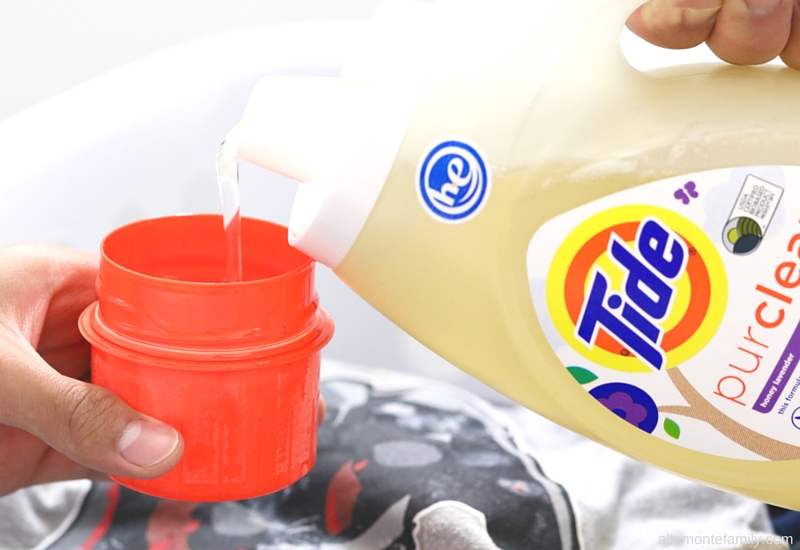 With our clothes all clean, we're ready for our next adventure!
I think we need a shirt that says, "Here comes trouble… again!"
Are there any messy summer backyard adventures that your kids have been waiting to try? Put these messy stains through the wringer (sorry, can't help it) and try the NEW! Tide purclean™!
Have fun! 
*65% bio-based ingredients
---
We're Social! If you liked today's post, feel free to share, bookmark, or pin it! Follow us on Pinterest, Facebook, and Instagram for more updates on our latest projects and adventures.