We've been increasingly busy in the kitchen with our boys lately and wanted to share at least 5 of our favorite snacks to make with kids (some of the snacks and ingredients got devoured before we could even have the chance to photograph them)! If you're looking for some new ideas, check out our latest creations and feel free to drop some ideas (and success stories of kid-approved snacks) of your own in the comments!
5 Easy Snacks To Make With Kids
Here's a round-up of 5 of our recent "success-story snacks" to make with kids. We hope your kids will love them, too!
1. Galactic Cones
These colorful galactic cones are fun, flavorful, and versatile. Your kids will enjoy eating them just by itself or they can top it with some fresh fruit, frozen yogurt, or ice cream. We posted the recipe when we shared the details about our recent Star Wars™ movie marathon.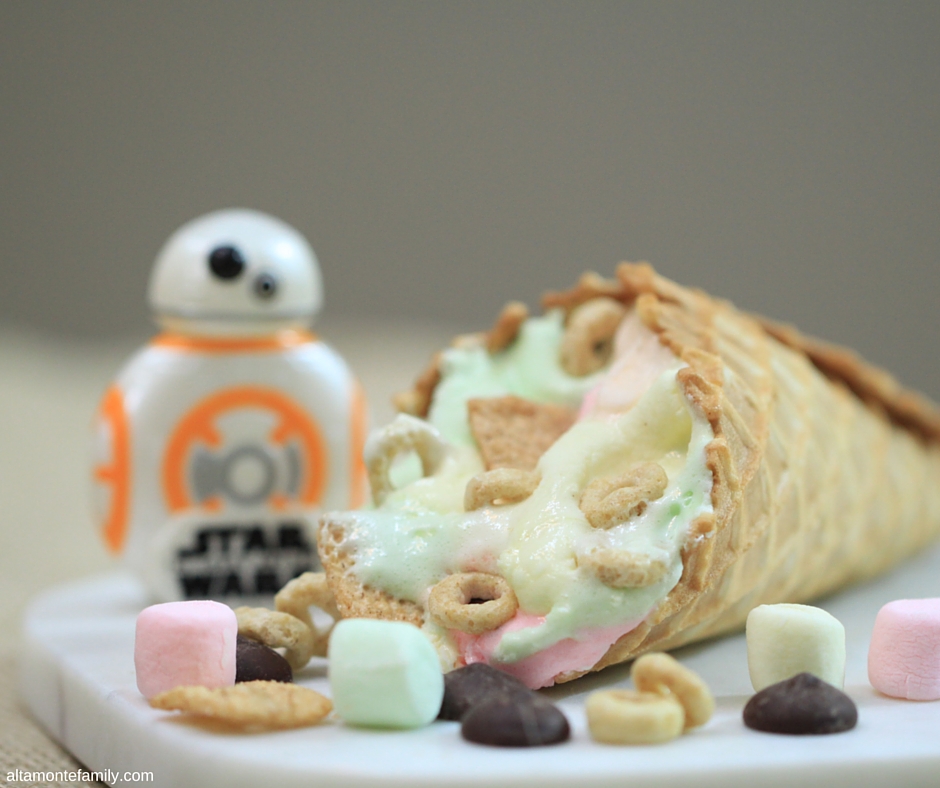 2. Crunchy Caramel Apple Yogurt Parfait
If you're looking for a fun and easy way to get your kids to eat more fruit and whole grain cereal, this crunchy caramel apple yogurt parfait might do the trick! The recipe (and kid-friendly craft idea) can also be found in our recent post about our Star Wars™ movie marathon.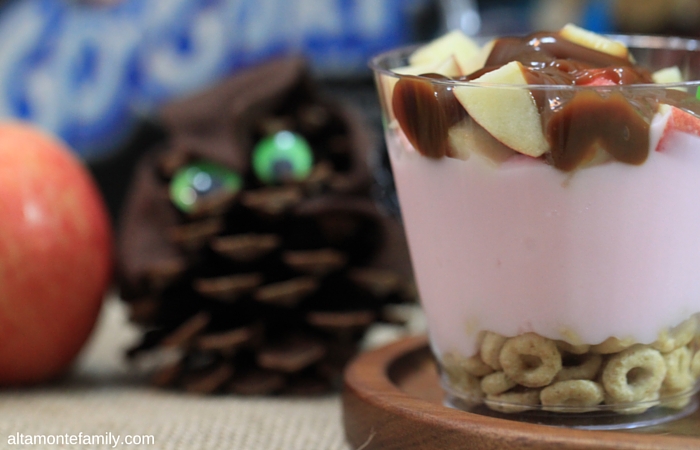 3. Chocolate-Covered Cranberry Hearts and Granola Fruit Clusters
One of our kids isn't a fan of dried fruit… but that changes when we start combining dried fruit with some chocolate. Our kids love our 2-ingredient chocolate-covered cranberry hearts (which easily pair with granola fruit clusters). We shared the idea and ingredients in yesterday's post, 5 easy-peasy dried cranberry recipes.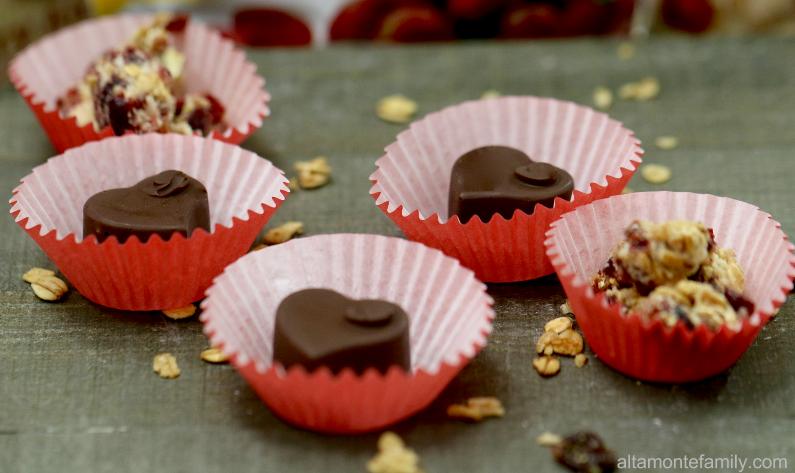 4. Nutcracker-Themed Cherry Chocolate Cheesecake Brownie
If you're looking for a themed movie night snack or if your kid loves anything chocolate or cheesecake, we shared some secrets on how to make the chewiest brownies for this no-bake cheesecake recipe.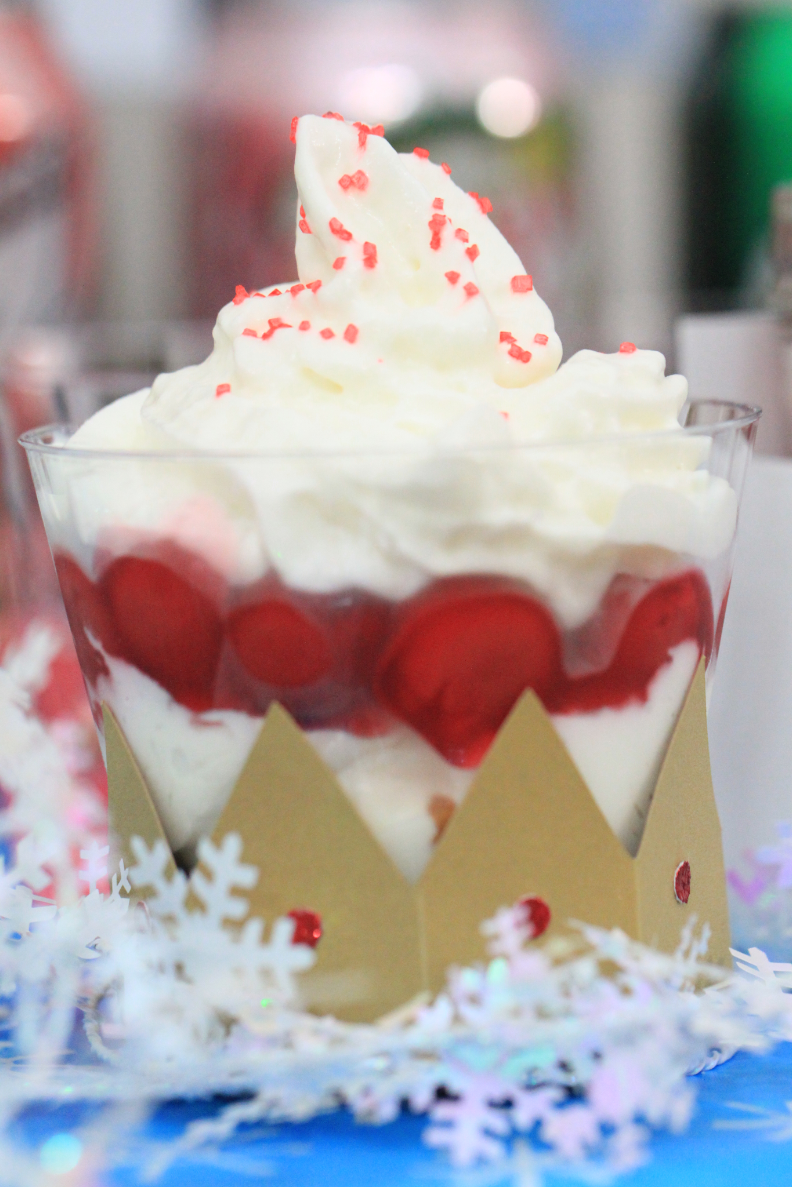 5. Banana Berry Peanut Butter Granola Bowl
If your kids love smoothies, chances are, they might like our Banana Berry Peanut Butter Granola Bowl (or, you can help them make one with their favorite fruit toppings)! If they're allergic to peanut butter (like one of our kids), you can easily substitute any other nut butter, like almond butter (as along as your child doesn't have any other nut allergies). We shared the recipe idea in yesterday's post, along with other dried cranberry recipes.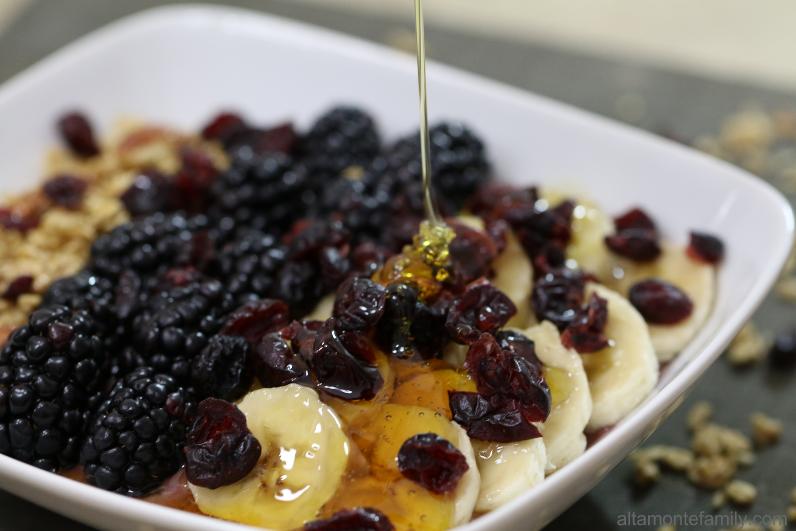 That's all for now. We're looking forward to sharing more kid-approved recipe ideas with you soon!
Now, it's your turn: Do you have any kid-friendly recipe success stories to share? What gets your kids excited in the kitchen? We'd love to hear from you in the comments or in any of our social media hangouts.
---
We're Social! Follow us on Pinterest, Facebook, and Instagram for more updates on our latest projects and adventures.