This shop has been compensated by Collective Bias, Inc. and its advertiser.
All opinions are mine alone. #BetterWithCraisins #CollectiveBias
---
Did you ever wonder what other recipes you can make with a bag of Craisins® Dried Cranberries? We already know they're awesome and convenient snacks right out of the bag (did you know that 1/4 cup of Craisins® Dried Cranberries provides 1/2 cup serving of fruit?), but there's just so much more to them that we couldn't help but share our top 5 dried cranberry recipes with you!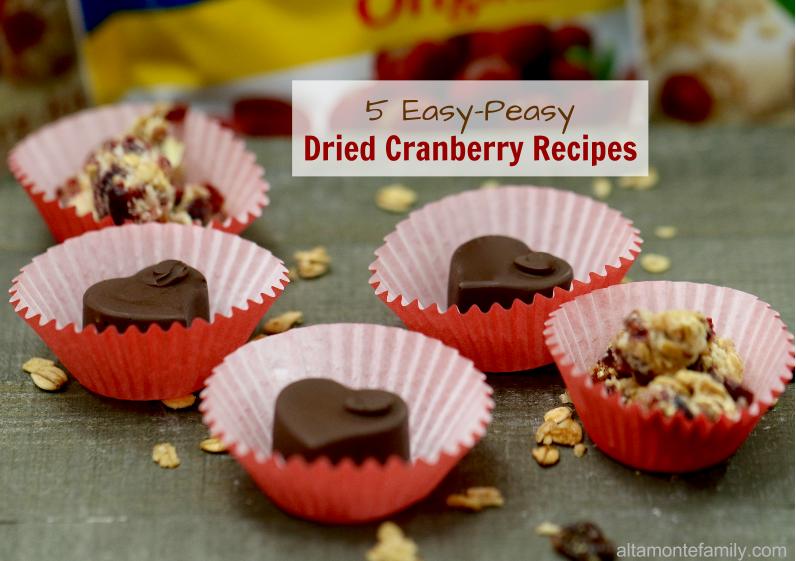 5 Dried Cranberry Recipes
Whether you're looking for quick and tasty snacks, salads, or food gifts, we've got something on our list of 5 easy-peasy dried cranberry recipes to inspire you to quickly whip something up with a bag of Craisins® to bring a zing to your recipes and snacks!
1. 2-Ingredient Dark Chocolate-Covered Cranberry Hearts
Valentine's Day is just around the corner! If you're looking to DIY some food gifts, you can't go wrong with this one! Just melt some chocolate baking chips (we used 60% cacao) and throw 'em in a heart-shaped candy mold with some Craisins® and you're golden. Our kids just love these and can't wait to give them as a gift to their teachers (hint, hint)!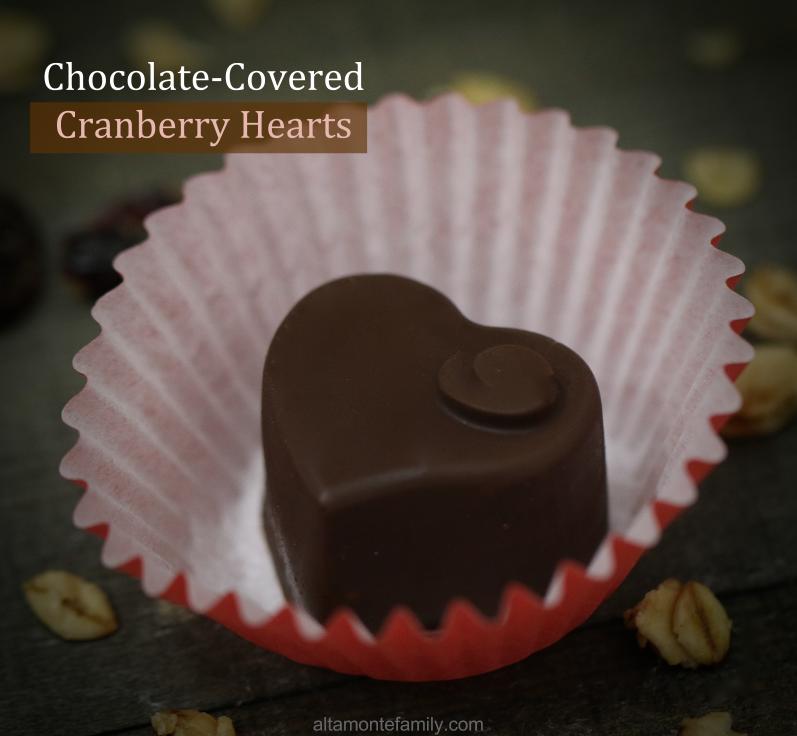 2. Crunchy Wasabi Trail Mix
Crunchy, chewy, salty, sweet, with a nice, explosive kick of flavor. That's our kind of trail mix. Grab a bowl and pour in your favorite ingredients.
3. Banana Berry Peanut Butter Energy Bowl
Ahhh… this energy bowl reminds us of our beach bum weekends in Hawaii! It's like a smoothie that you eat with a spoon! Don't let us get in the way. Grab a spoon and make this delicious breakfast or snack that's packed with fruity peanut butter goodness! We made ours in a blender with frozen bananas, blackberries, and peanut butter powder. For the toppings, we threw in some Craisins®, bananas, blackberries, granola, and organic Agave nectar.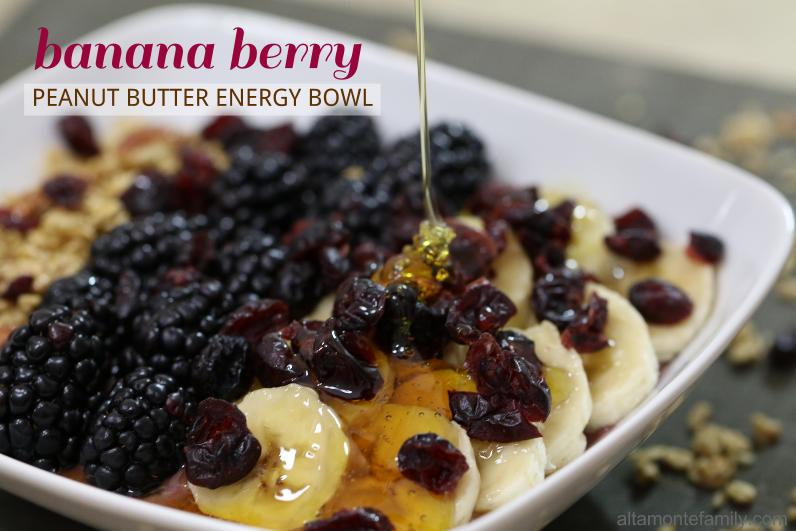 4. No Bake Chocolate Coconut Granola Protein Bars
Looking for an easy pre- or post-workout snack? Check out our no-bake recipe for these delicious protein bars! They taste just as good–if not better–than your regular snack bar.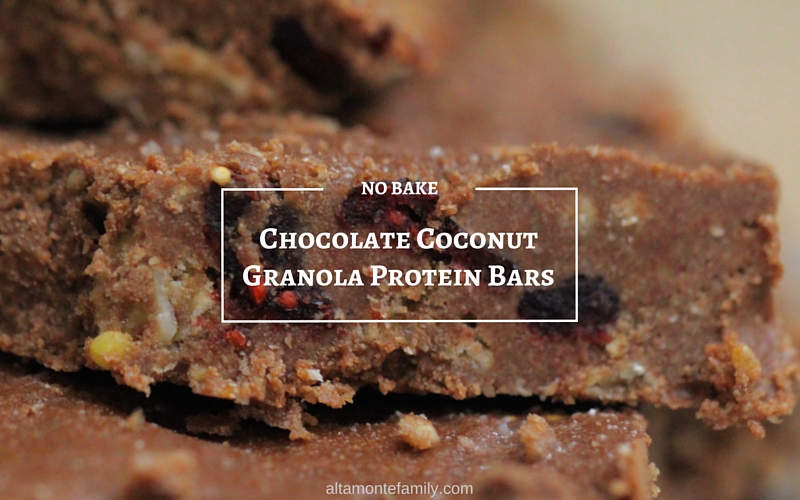 5.  Cranberry Orange Edamame Salad
Love to entertain? This easy Cranberry Orange Edamame Salad saved us so much time preparing for our turkeyless Thanksgiving party last year! All we did was steam a package of edamame and corn (as directed on the package), followed by adding in feta cheese crumbles, chopped walnuts, clementine slices, and Craisins®; finally, we drizzled a bit of grapeseed oil over the ingredients. That's it!

Okay, so we said we're only sharing 5 recipe ideas… but before we go… in case you're not in the mood to make anything just yet, you can snack on some Craisins® Fruit Clusters Cranberry Almond or Cranberry Granola! We picked up a bag of Craisins® Fruit Clusters in both varieties as well as a 24 ounce Craisins® Dried Cranberries Value Pack (they're available in several package sizes and flavors) from the dried fruit section in Walmart on Sunday, and we plan on covering all of them in chocolate this week.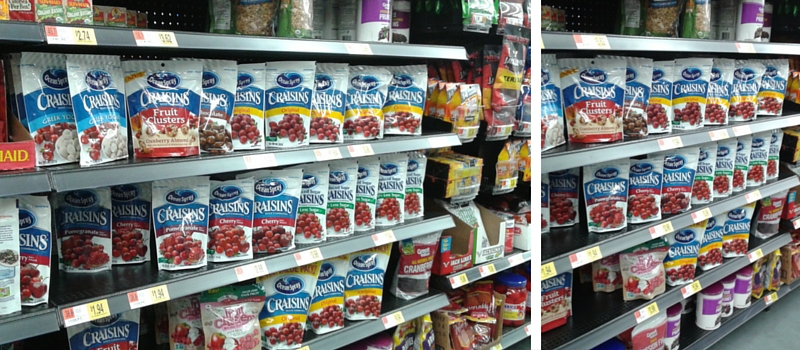 We just love the versatility of these Craisins®; there are so many things we can do with them to add that extra layer of fruity chewy goodness to our recipes!
What kind of easy-peasy recipe will you whip up with a bag of Craisins®?
---
We're Social! Follow us on Pinterest, Facebook, and Instagram for more updates on our latest projects and adventures.