This post was sponsored by P&G as part of an Influencer Activation for Influence Central.
I received complimentary products to facilitate my review.
---
Who else is excited that school is finally out?! If you've been following our posts, you probably already noticed that we started Summer early this year, starting from an early Memorial Day celebration. Most of our festivities, gatherings, and parties are last-minute (they're really fun but can be stressful if you're not prepared), including our early 4th of July Crafternoon! It's like an End of School, First Day of Summer, and 4th of July party all rolled into one. Do you sometimes find yourself throwing a similar all-in-one party? This is typical for us during the Summer since many of us are traveling, going to camp, sleeping in… and all that good stuff. Anyway, if you're looking for some ideas and activities for the Summer, come and take a look at our crafting station, patriotic poolside beverages, and some awesome cleaning essentials that help us survive the busy Summer season!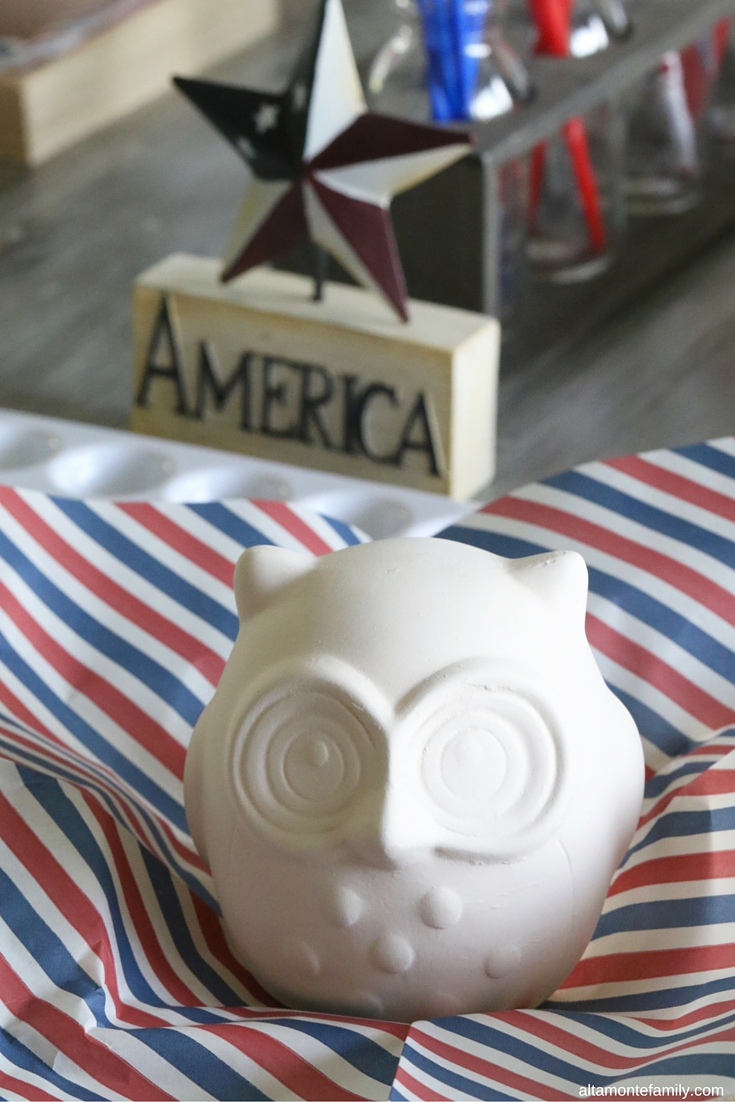 The Crafting Station
The kids requested for a crafting activity that involves paint. I've always loved to paint as a kid, so I understand–really, I do! But as a parent, the thought of paint and the potential stain that it might leave just makes my heart race. That's because I made my [paint] mark early in life and left a lasting impression [stain] on our house when I was growing up.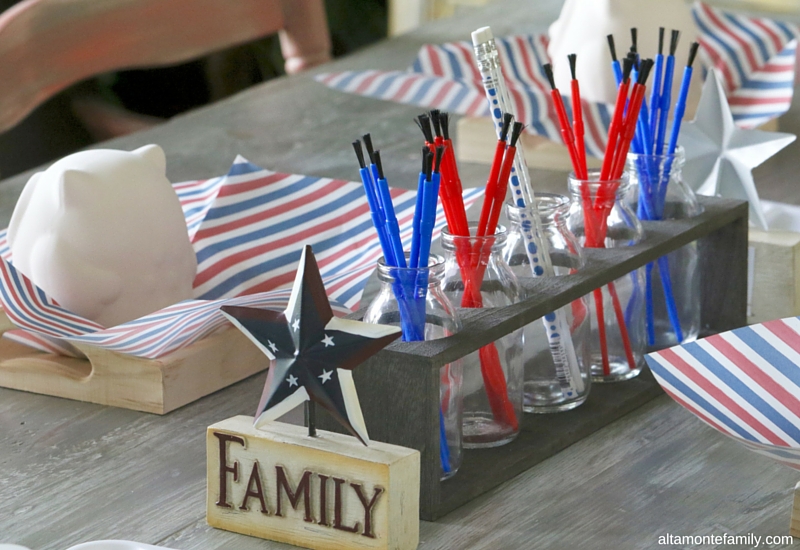 Thankfully, we now have washable paint available in this day and age… and we're also glad to have Bounty's most absorbent towel*, Bounty Advanced, on board!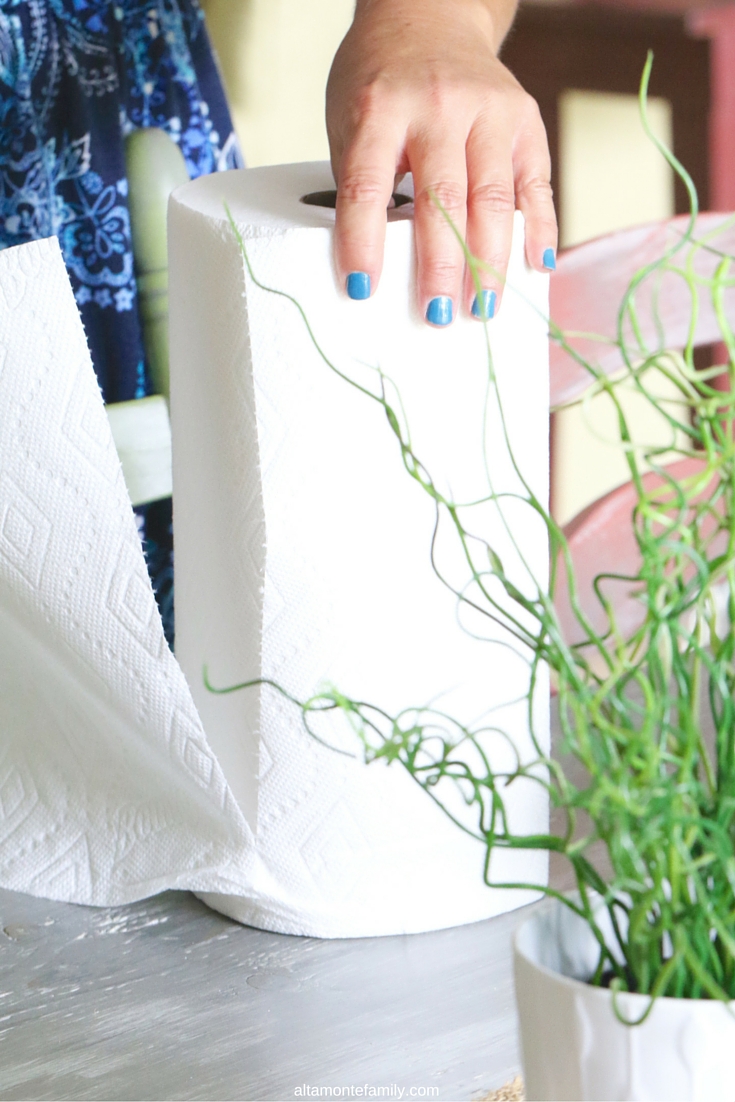 The longer Select-A-Size sheets* + more paper per inch** are perfect for cleaning up both indoors and outdoors: from our crafternoons, parties, and BBQs by the pool… and more!
You may have noticed that we placed the ceramic owls on red-white-and-blue wax sheets in wooden trays for better mess control. To celebrate the occasion, we chose washable paint colors in red, white, and blue.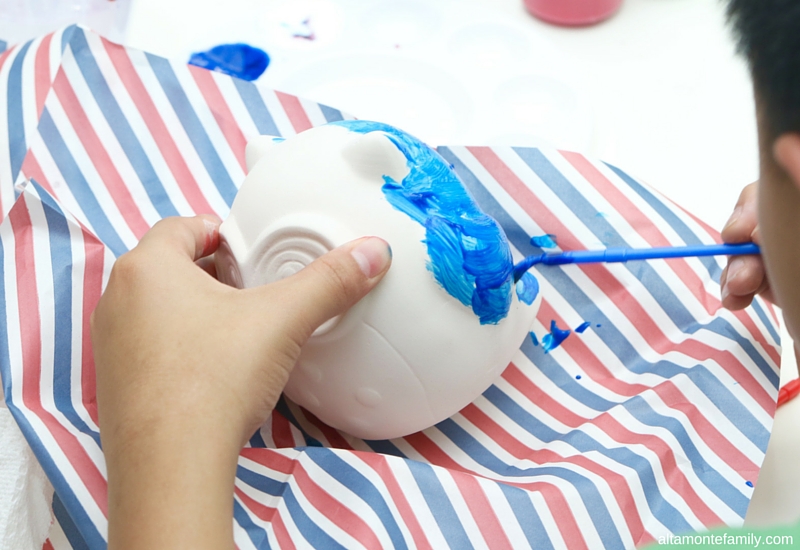 Here's what you'll find in our Crafting Station:
Ceramic owls
Wax sheets
Wooden trays
Washable paint
Paint brushes
Paint palettes
Bounty Advanced paper towels
Pencils
Patriotic owl note card (free printable coming soon!)
Patriotic Poolside Beverages
So, what do kids like to do in the Summer right after craft time? They wanna jump in the pool!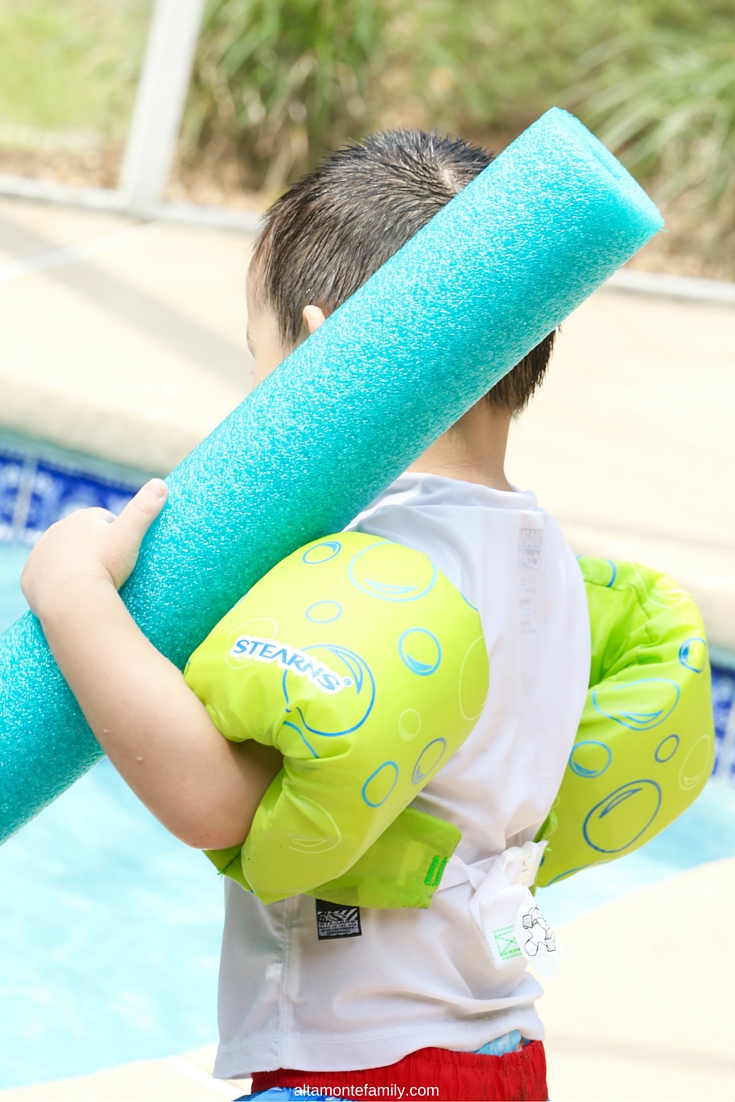 Some parents like to make big splashes in the pool, too, while the others are grilling, chatting, relaxing, and enjoying some family-friendly beverages in red, white, and blue.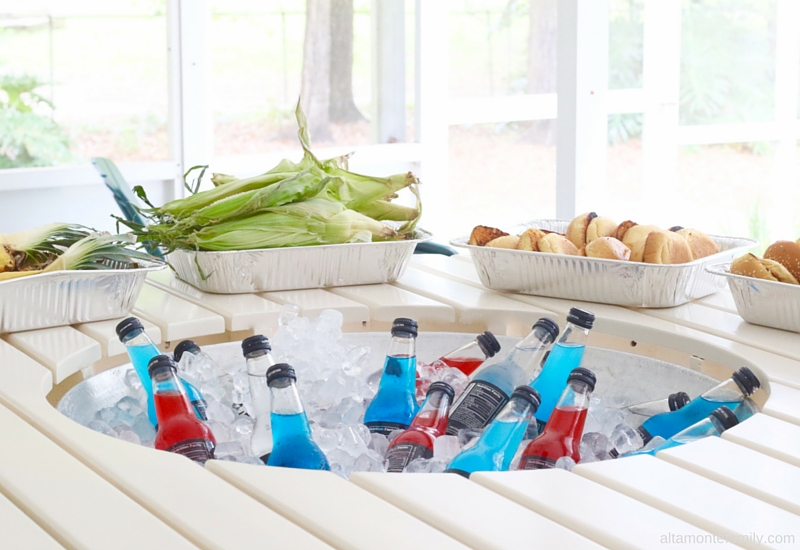 The kids, on the other hand, get to enjoy patriotic ice cream floats in between swim breaks.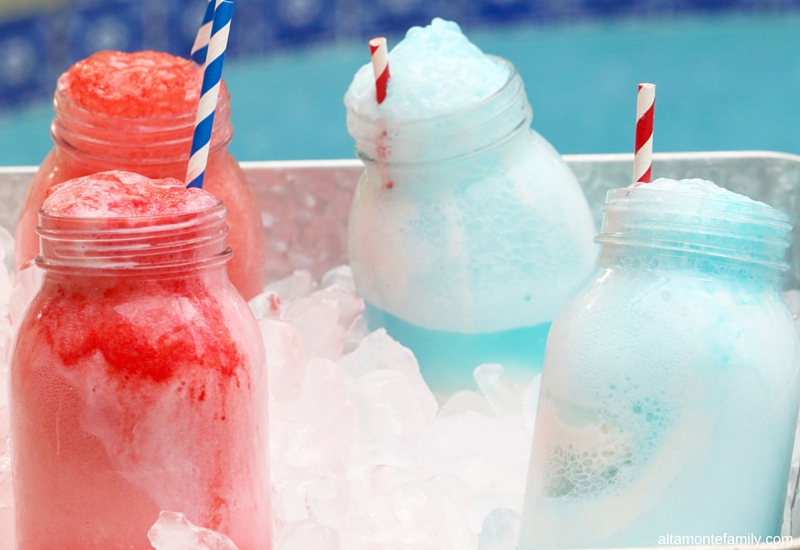 We love how our favorite beverage cart conveniently holds a roll of Bounty Advanced paper towels! It's not too far away from our king of the grill so he can easily keep grilling messes under control while staying hydrated.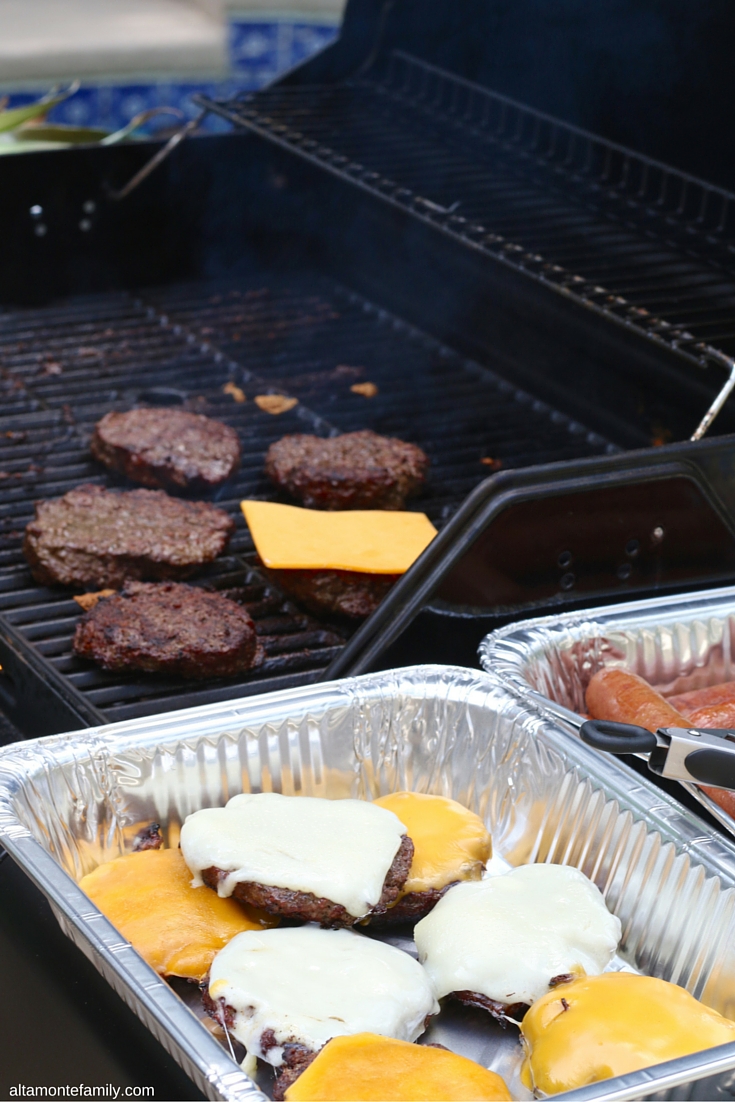 Summer entertaining is always so much fun!
Stocking Up On the Essentials
Summers are one of the busiest seasons in our home especially since the kids are out of school. The house is bustling with more parties, more crafting, more family movie nights… more of everything (except for time)! To keep up with our busy Summer schedule and to make sure that our house stays in good, clean shape, we maintain an EXTRA supply of these P&G Household Needs from Costco so that we're always prepared for "more of everything":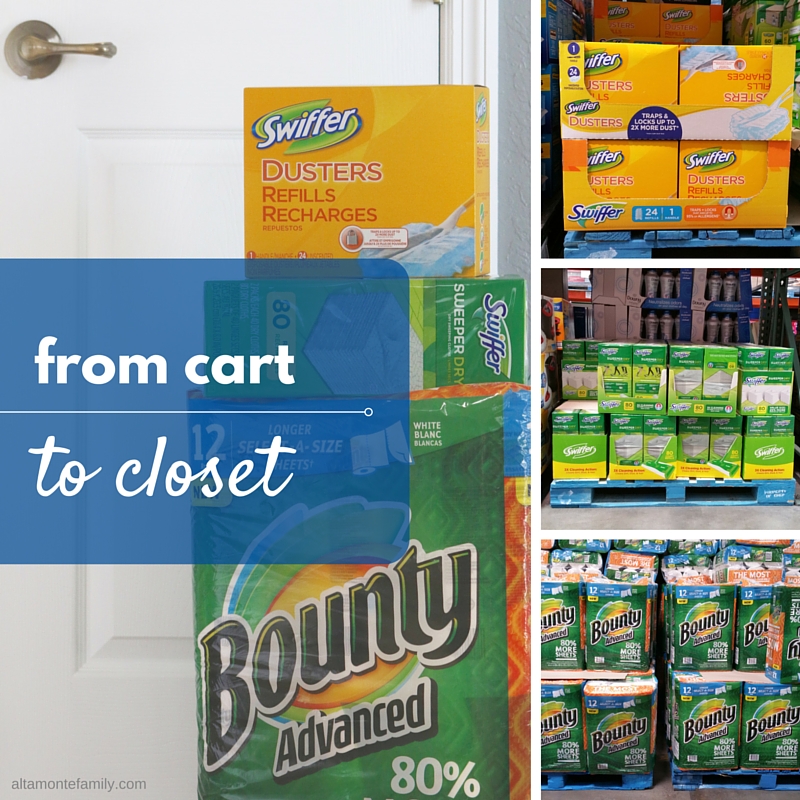 And into our shopping cart they go and then into our cleaning closet: like, "from cart to closet"!
We use these P&G Household Needs every day–it's the little details in P&G Household Needs that make them different from other brands. We sure do get a lot of mileage out of those little details especially when we're busy preparing for some last-minute entertaining!
You already know that we love Bounty Advanced paper towels! They're Bounty's strongest and most durable*** sheets ever and they're great for wiping off countertops and surfaces as well as spills!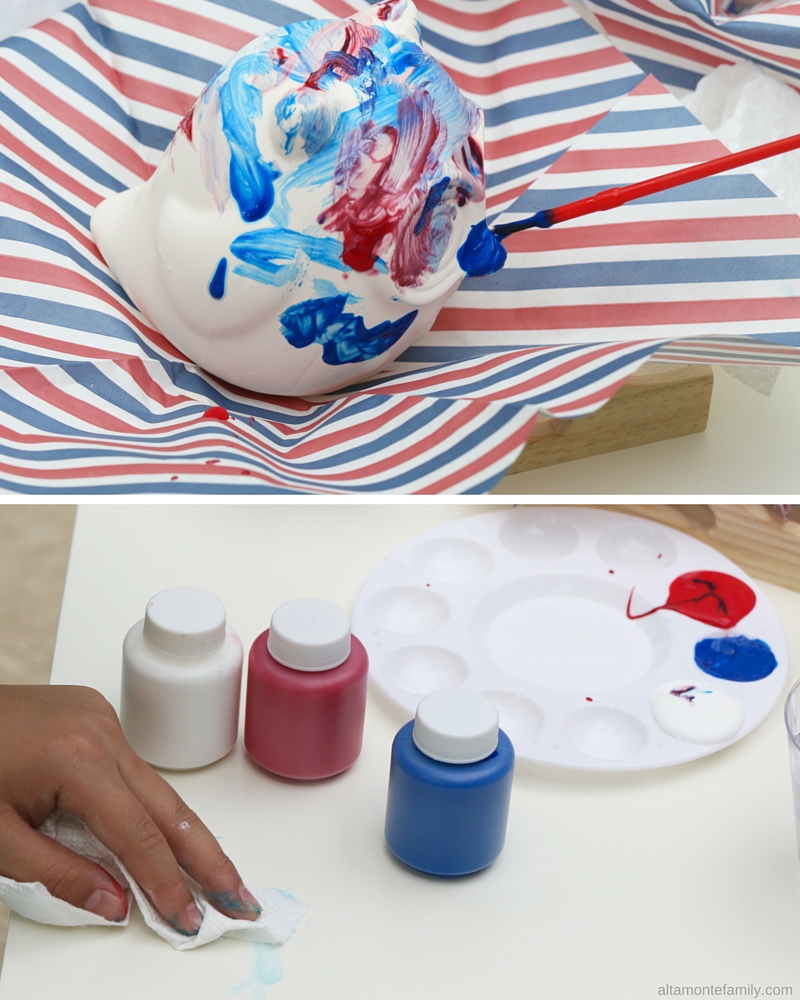 Do you have one of these in your home?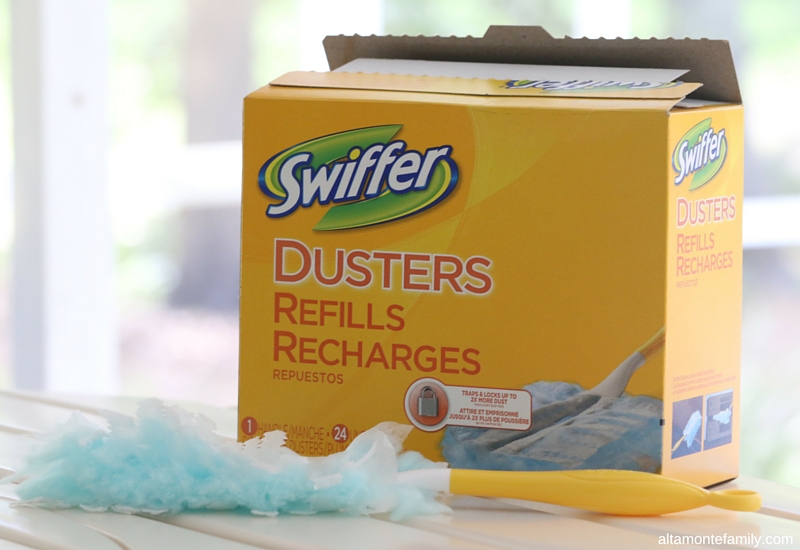 (The duster handle comes in the box!)
We live in Florida and we seem to have an overabundant supply of dust year-round. They appear to be pretty skilled at finding new hiding places–too bad for them, these Swiffer Dusters can trap and lock dust from any surface and keep any nook and cranny dust and allergen-free.
Media stands (as well the surrounding TV area) and mantels tend to attract dust the most around here. Since guests tend to congregate in the living room, we know that this is one of the first things they're going to see. So, we keep the media stand and mantel on our list of things to dust off at least one hour before company arrives.
Do you also keep a cleaning list?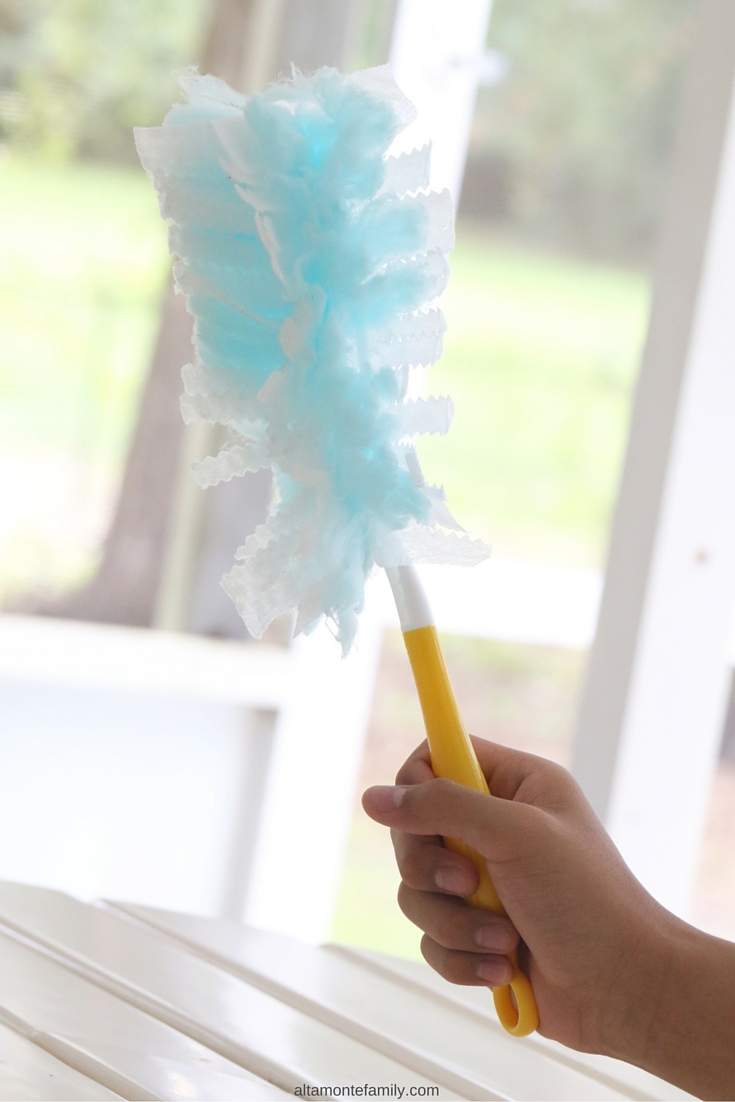 Do you see those fluffy fibers on the Swiffer Duster? They're pretty good at trapping and locking 3X**** MORE dirt, hair, and allergens than feather dusters, making it super easy to keep the house looking clean.
Now, these Swiffer Sweeper Dry Pad Refills also have 3X**** THE CLEANING ACTION! The dry pads grab dirt, dust, AND hair–that's what those thick, dirt-grabbing ridges and grooves are designed to do!
We love using them for touch-up cleaning (especially for touching up first-impression areas like the entry way)! The dry pad refills are safe on wood floors, tile, laminate, and concrete (see box for details).
Note: This item contains refill pads only (it doesn't come with the stick, but we've seen the sticks periodically being sold at Costco).
So, is your home all set for the Summer? Check out these other P&G Household Needs at Costco and check back to get our free printable Patriotic Owl Note Card to celebrate the 4th of July!
*vs. National Bounty Select-A-Size Towels
** vs. National Bounty Original
*** when wet vs National Bounty Original
**** Common inanimate allergens from cat and dog dander and dust mite matter
---
We're Social! If you liked today's post, feel free to share, bookmark, or pin it! Follow us on Pinterest, Facebook, and Instagram for more updates on our latest projects and adventures.