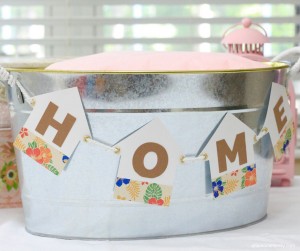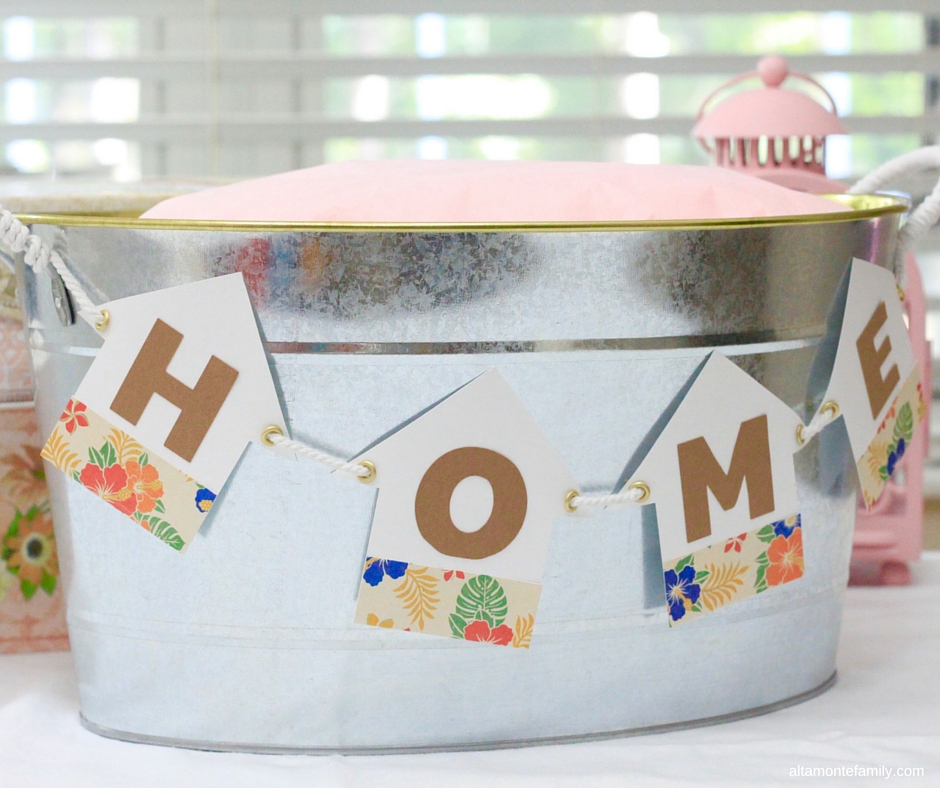 Make this simple housewarming party bunting to jazz up your housewarming gift or party!
Supplies Needed:
To create this beginner-friendly project, you will need*:
Cricut machine or any electronic cutting machine that can read or convert layered SVG files
Optional: Spatula from the Tool Set
White card stock (use card stock for best results)
Natural-color card stock (for the letters)
Your choice scrapbooking paper
Pencil (for tracing)
Scissors
Printer
Threading material – twine, ribbon, etc.
Hole Puncher
Eyelet setter (optional)
8 Eyelets (optional)
If you're comfortable with manipulating / cropping / resizing digital templates on your own, feel free to skip this section and go straight to the download button at the bottom of this page.
---
If you have a Cricut machine like a Cricut Explore, you might want to download our file and then open it up in Google Drawing (or something similar) to crop each image individually to create a set of multiple cut files. This will allow you to manipulate each image according to your preferences. The other alternative would be to upload the JPG file (it's not in SVG format) directly into Cricut Design Space and then "slice" each image one at a time (that's what we did).

If you'd like to create the template from scratch, simply:
Combine basic shapes

: 1 triangle (for the roof) + 1 square (for the base of the house), then attach or group the 2 shapes together to make an outline of a house

Create a rectangle

that has a same width as the base of the house (this is the part that you will customize with any paper design of your choice)
Insert a text box and

type in "H-O-M-E"

using a thick, bold font
Once you're done creating your digital templates, you should have a total of 2 templates + 4 letter templates (H-O-M-E). Cut them out of card stock for best results, then trace along edges when using them as a template / pattern.
If you do NOT have a personal die-cutting machine, don't worry! Simply download our file, resize according to your preference, print on card stock, then use as a template for tracing onto paper of your choice.
---
Link to project inspiration: Housewarming Gift Bucket + Entertaining Tips
For Personal Use Only: We created this free digital cut file for your personal, non-commercial use only. Please do not alter in any way. Kindly read our full Terms of Use.