We were swooning when we saw these gorgeous floral-themed party supplies at Oriental Trading*, because we're huge fans of poppies! This design is perfect for Spring, whether you're planning a party for Mother's Day, Easter, or even a birthday or wedding! Keep on reading to be inspired by these Mother's Day / Spring Brunch Ideas + 2 ridiculously easy DIY party decor projects you can make in a pinch!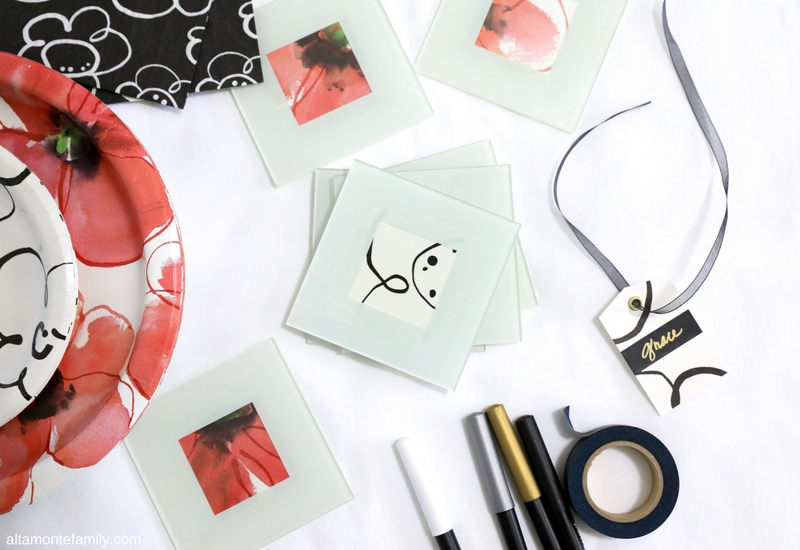 Floral-Themed Mother's Day / Spring Brunch Ideas
As a brand ambassador for Oriental Trading*, we got to peruse their selection of Mother's Day products to plan the perfect brunch party for our guests! We know firsthand how party planning and entertaining can quickly become stressful without the right tools and essentials, so we're here to give you some Mother's Day / Spring Brunch Ideas that are not only easy but also won't break your back or your bank!
Disposable Party Supplies
It's a win-win when you're able to find disposable party supplies that are both functional and decorative! If you love poppies, you'll probably fall in love with this red, white, and black party theme, just as much as we did.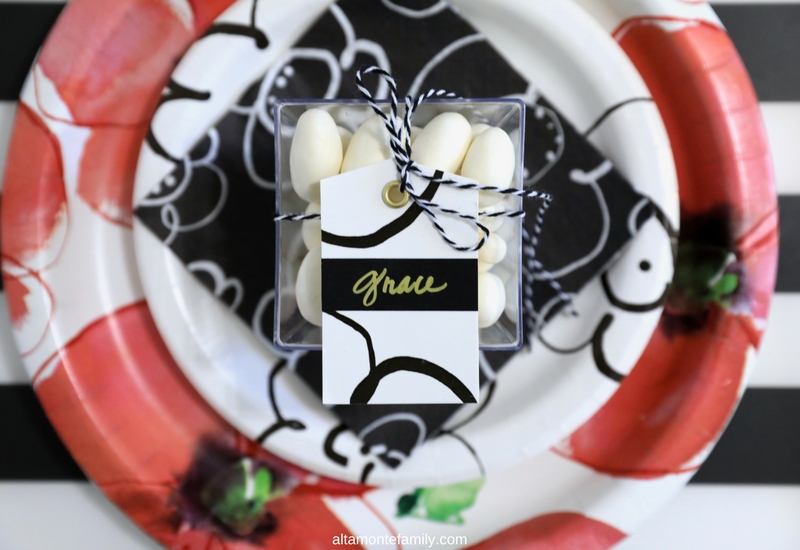 Here's a list of the supplies we used from Oriental Trading* to get this gorgeous look:
Mod Poppies Dinner Plates
Mod Poppies Dessert Plates
Mod Poppies Luncheon Napkins
Mod Puppies Beverage Napkins
Mod Poppies Paper Cups
Mini Square Appetizer Plastic Bowls
Chalkboard Washi Tape
Permanent Chalk Markers
Photo Coasters
We used some black-and-white baker's twine from our own stash but you can easily get that from Oriental Trading*, also. Additionally, we used gold eyelets from our own growing-like-crazy craft stash to make the gift-tag-turned-place-card, as seen in the photo below.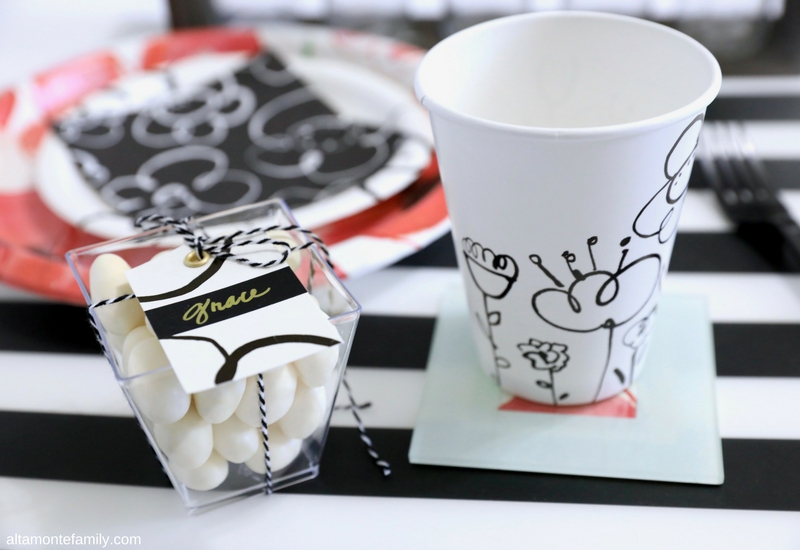 DIY Floral Coasters
Here's a DIY idea that can double-up as party favors / small gifts as well as decorative coasters for your floral-themed Spring party tablescape…
DIY photo coasters can easily be customized to match your party's theme. Since we love the design on the paper plates so much, we decided to cut them up into small pieces to "poppify" the look on our photo coasters.
Why not?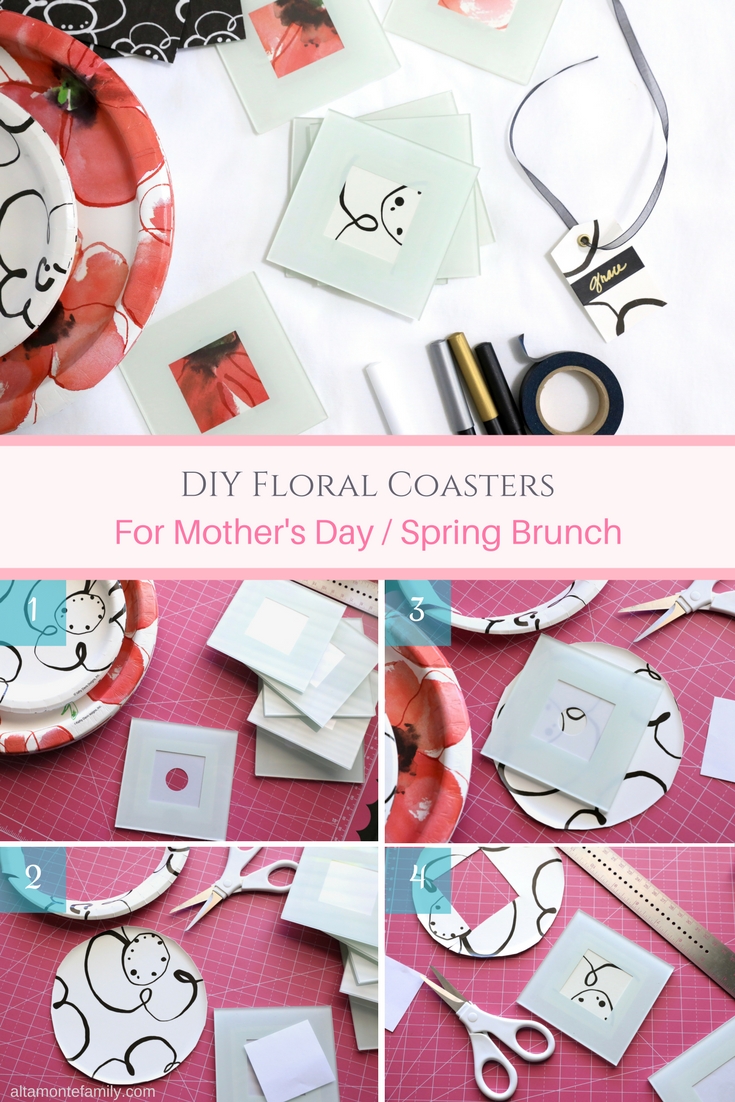 DIY Place Cards
Evidently, we love the design of the paper plates so much that we used them to create these DIY Place Cards! These were basically made from the "scraps" of the DIY Floral Coasters–aren't they cute?
Having some gold eyelets on hand (as well as an eyelet setter) definitely adds a nice touch to these DIY Place Cards. We threw in some delicious yogurt almonds to complete the look. Yummy!!!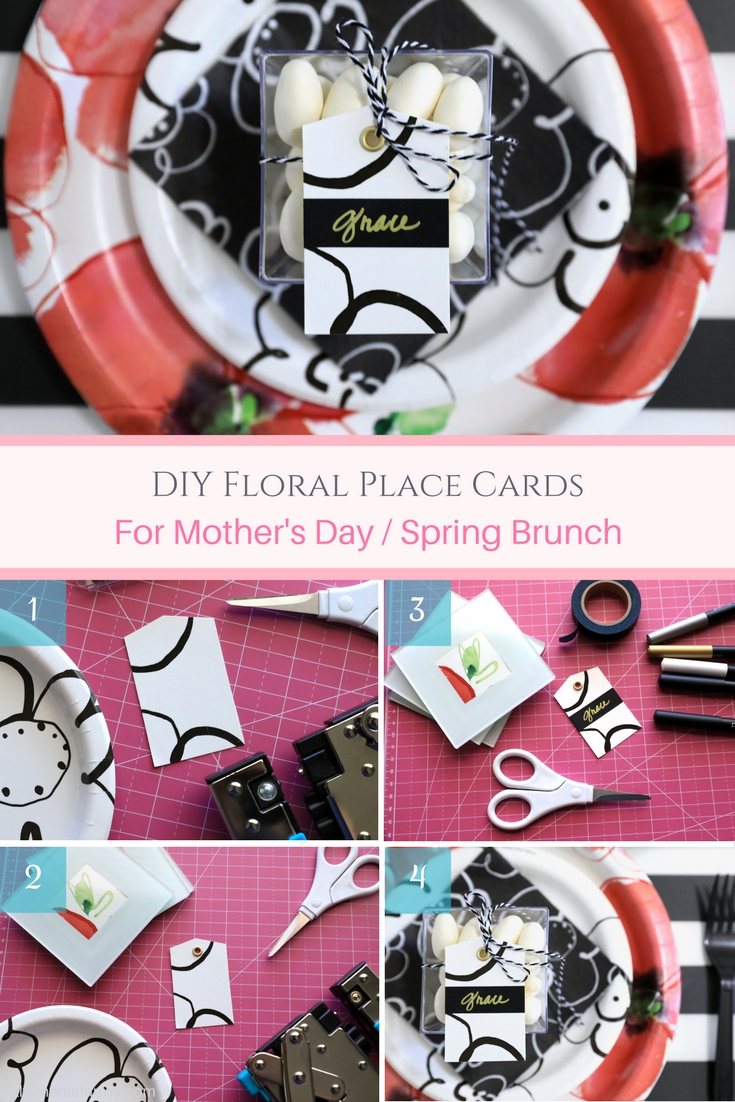 Anyway, we hope we've inspired you with these simple Mother's Day / Spring Brunch Ideas filled with poppies!
Click here for more Mother's Day inspiration from Oriental Trading*.
Happy first day of Spring!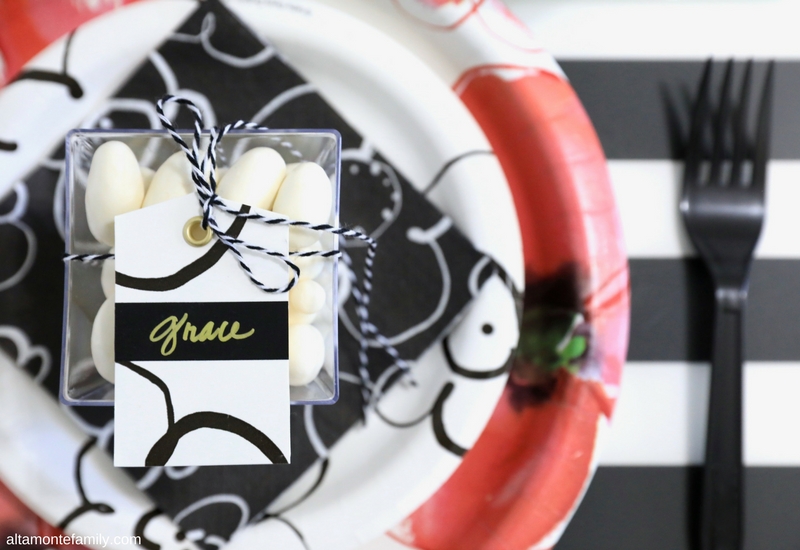 *Special thanks to Oriental Trading for providing us sample products free of charge in exchange for our honest review. No other type of compensation was received. All opinions are my own.
---
We're Social! If you liked today's post, feel free to share, bookmark, or pin it! Follow us on Pinterest, Facebook, and Instagram for more updates on our latest projects and adventures.