This is a sponsored post for SheSpeaks/Relay by Republic Wireless.
#PlayReplay #GoFarandStayClose #ad

---
As parents of 4 children and 4 dogs (and 2 betta fish), you can imagine the excitement that was beaming in our faces when we first heard about Relay, a nationwide cell phone alternative that kids will love (and parents can trust).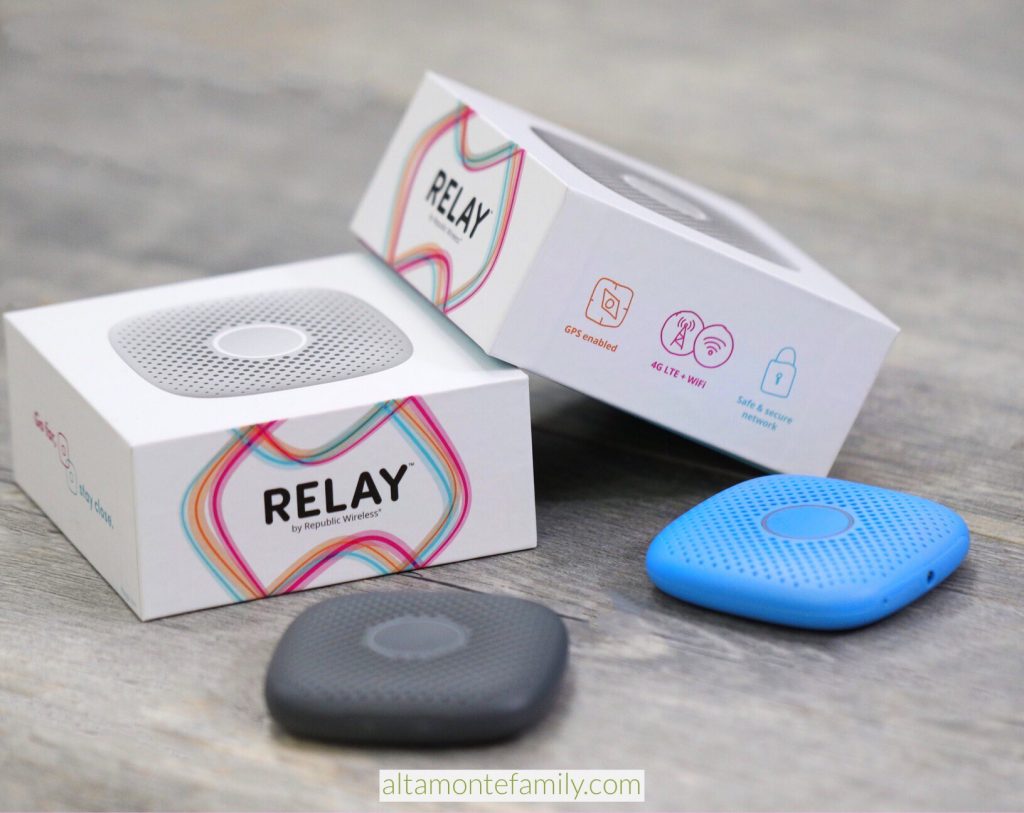 Our younger set of boys are growing up very fast; they're wanting to be more independent while playing outside in the yard…
… and they're always with our 4 doodle pups!
From left to right: here's a pic of newly groomed Mocha, Mochi, Moana, and Sumo…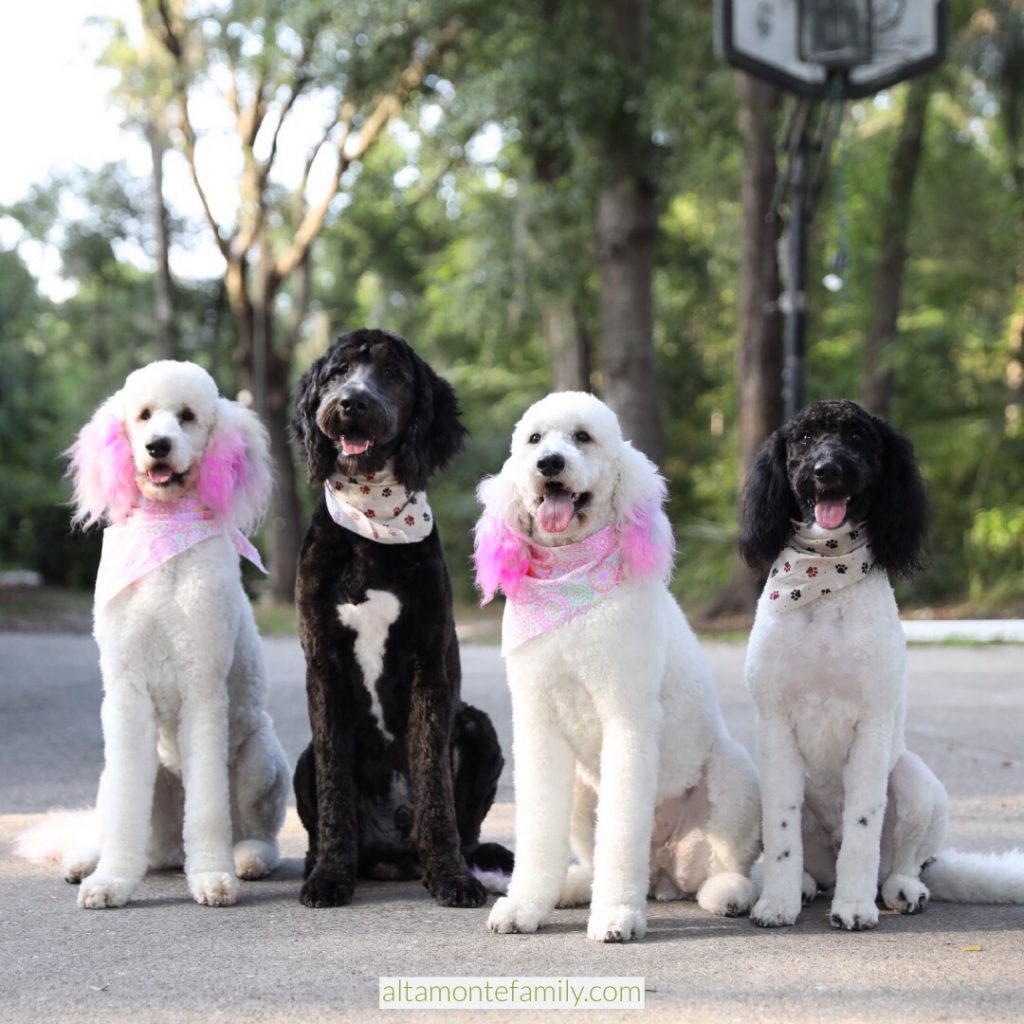 We'd often use traditional two-way radios (or walkie talkie's) to keep in touch with them while they're playing outside and we're inside the house tending to crazy stuff like cooking (less likely these days) and working from home (more than likely) in our studio. The challenge with those traditional two-way radios (nowadays) is lack of privacy (we're constantly having to change channels–and we use nicknames)–oh, and they're quite bulky and not always the best for outside play.
Relay addresses those challenges, and here's what we love about it:
It's a "smart walkie talkie" — with 4G LTE coverage!
It allows parents (hey, that's us) to keep in touch with our kids (and our dogs–more on that, later) without having to worry about smartphones, screen time, and whatever distractions they could pose on our children.
It's small (perfect for our boys' cargo pants' pockets) and super easy to use (it's really hard to miss that one-touch communication button located right smack in the center–hey, if the little ones can easily figure out their way around a cellphone, tablet, laptop, and desktop computer these days… learning Relay = no sweat)!
There is no phone number, so our kids can only communicate with those whom we approve (we activated Relay through a companion app on our smartphone so we can control the settings remotely… plus, it has GPS tracking)!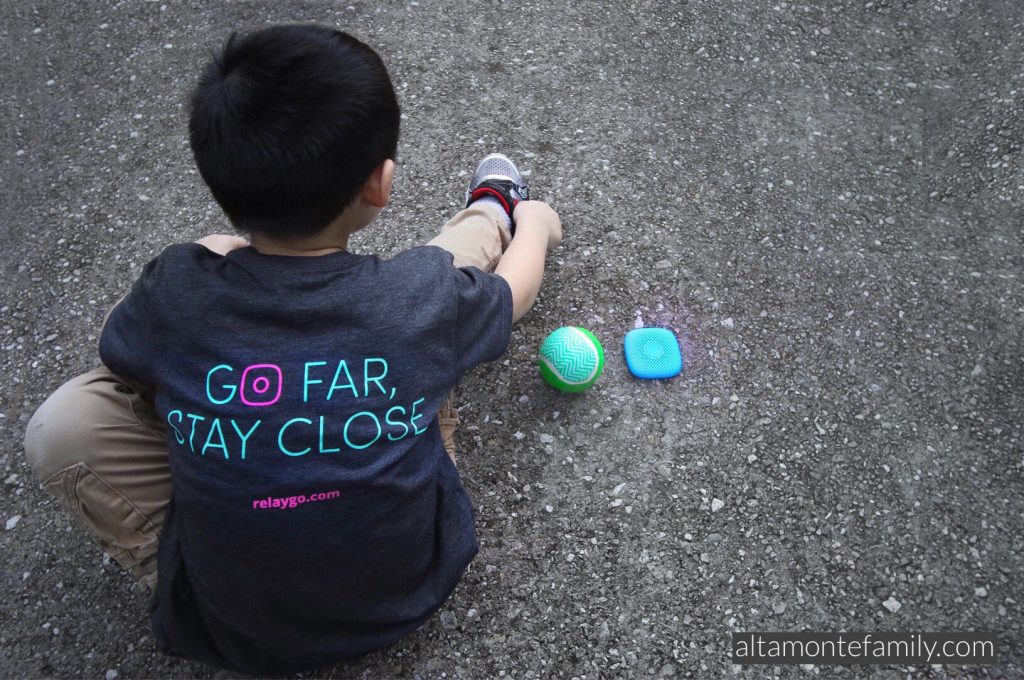 We love how Relay safely empowers childhood!
Growing up, we used to always go places with our dog… whether it's the post office, the beach, the popular drive-thru chicken kitchen… hmmm, what else? She even moved with us when we relocated to another country!
Similarly, our dogs get to go roadtripping with us in our 15-passenger #doodmobile. Between the two of us parents, our 4 boys, and our 4 doodles, we've got 10 "people" traveling altogether! Having a device like Relay to stay in touch with our children is a must!
Whether we're watching our kids and dogs play together at a dog-friendly park or we're just simply chilling outside at home, we have that much needed peace of mind about letting our kids go far (but stay close).
As a bonus, we get to talk with our dogs through the boys' Relay device! In the pic below, we were telling Moana that she's a "good girl"! Can you tell how happy she was to hear that?!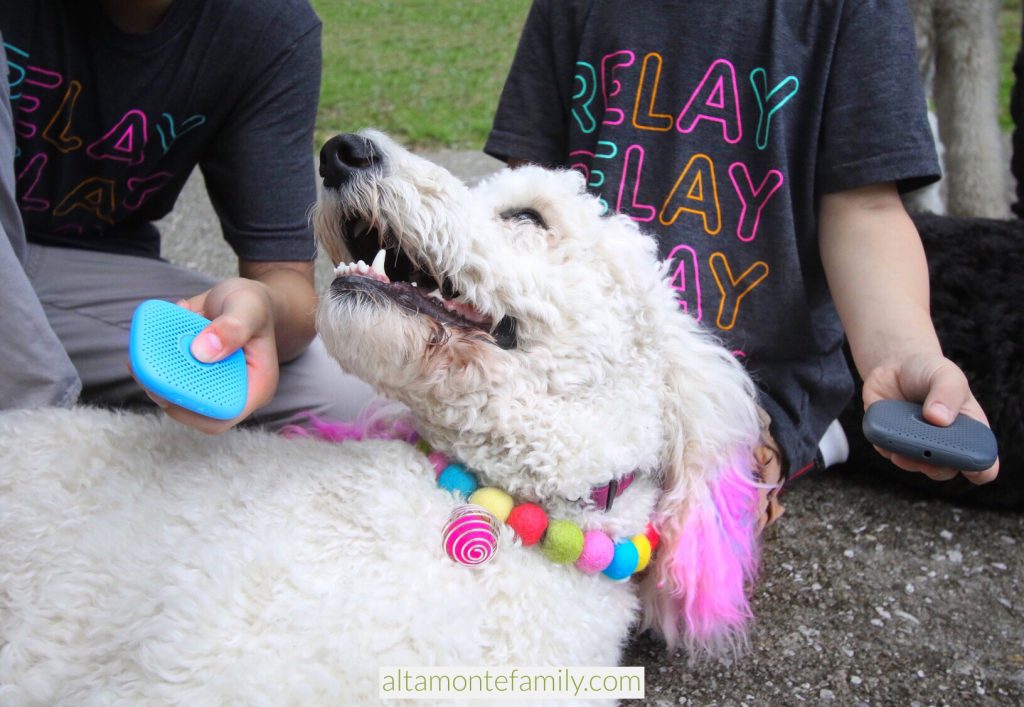 Our boys can't say enough about how much they love Relay! It's undoubtedly developed with the kids (and parents) in mind.
Hmmm… Relay is like those old school walkie talkies–but better! It brings back the nostalgic times of our childhood… playing hide-and-seek with my brother (with the dog as our "helper"), hiding behind thick tree trunks and talking into our walkie talkies to share our made-up coordinates… gotta love those childhood memories!
We're so thankful we discovered Relay! Click here to see how you can get your whole family connected with Relay!