This shop has been compensated by Collective Bias, Inc. and its advertiser.
All opinions are mine alone. #AwakenYourTastebuds #CollectiveBias
---
Shut the door and dim the lights! We're having a Star Wars™ Party! No, it's not a birthday party; it's our family's 4th Annual Star Wars™ Movie Marathon! If you're reading this, you probably already know that this year is extra special as we anticipate the release of the new Star Wars™ movie, "The Force Awakens".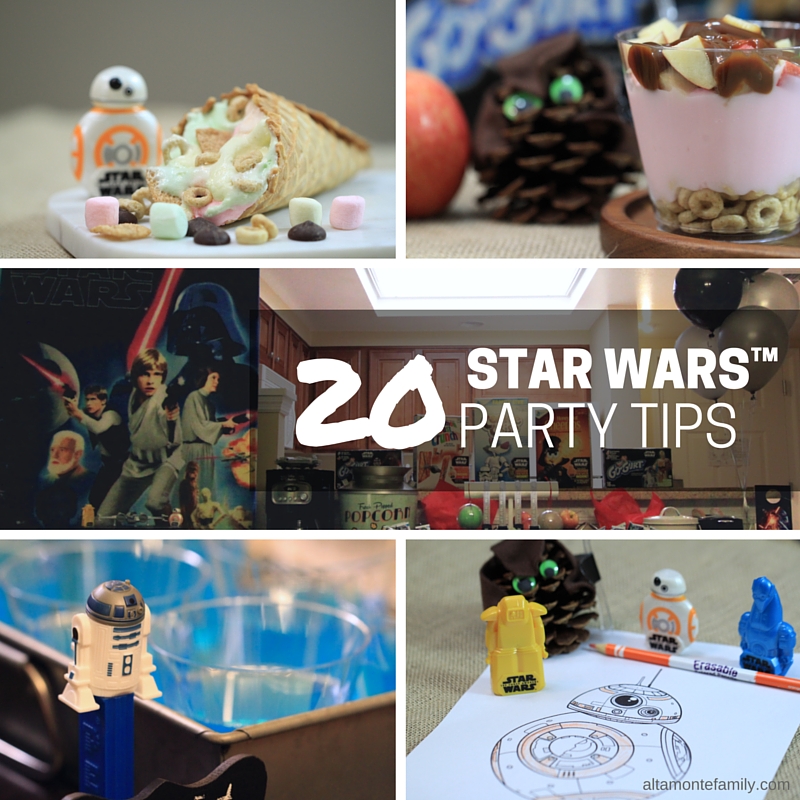 We weren't kidding when we said, "Shut the door." We even have a door hanger for that! We'll share the link to the printable (and more), in a few.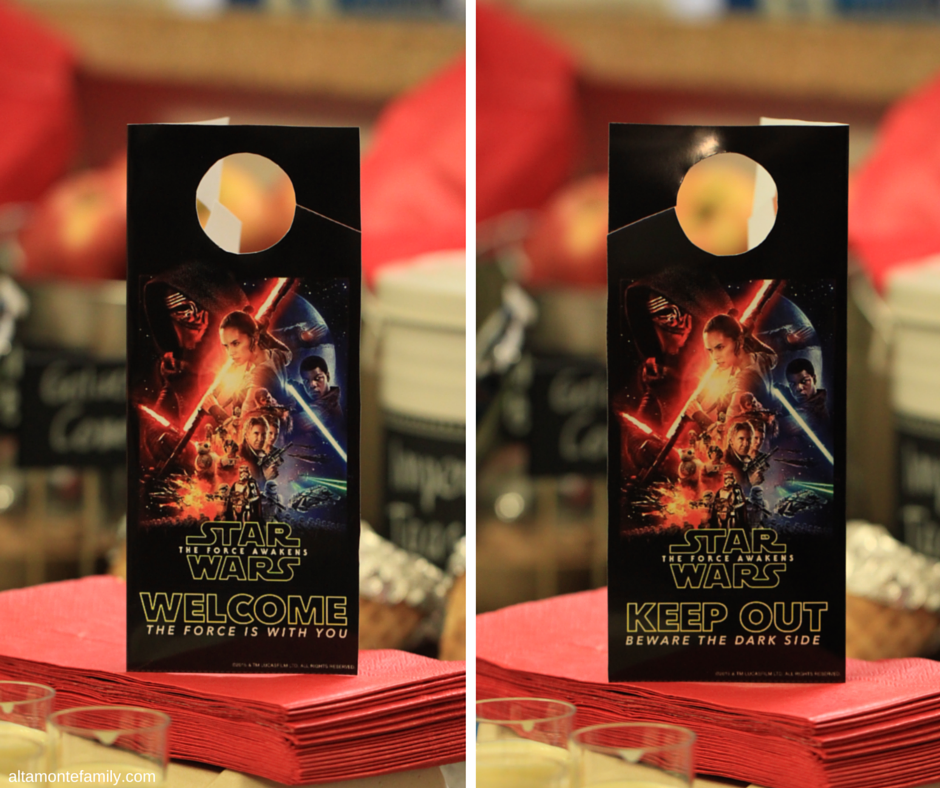 Star Wars Movie Marathon 2015
This year marks our family's 4th Star Wars™ movie marathon. In the last 4 years, my husband and I have been blessed with a week or so off from work, and doing a movie marathon has quickly become one of our favorite family traditions during the holidays.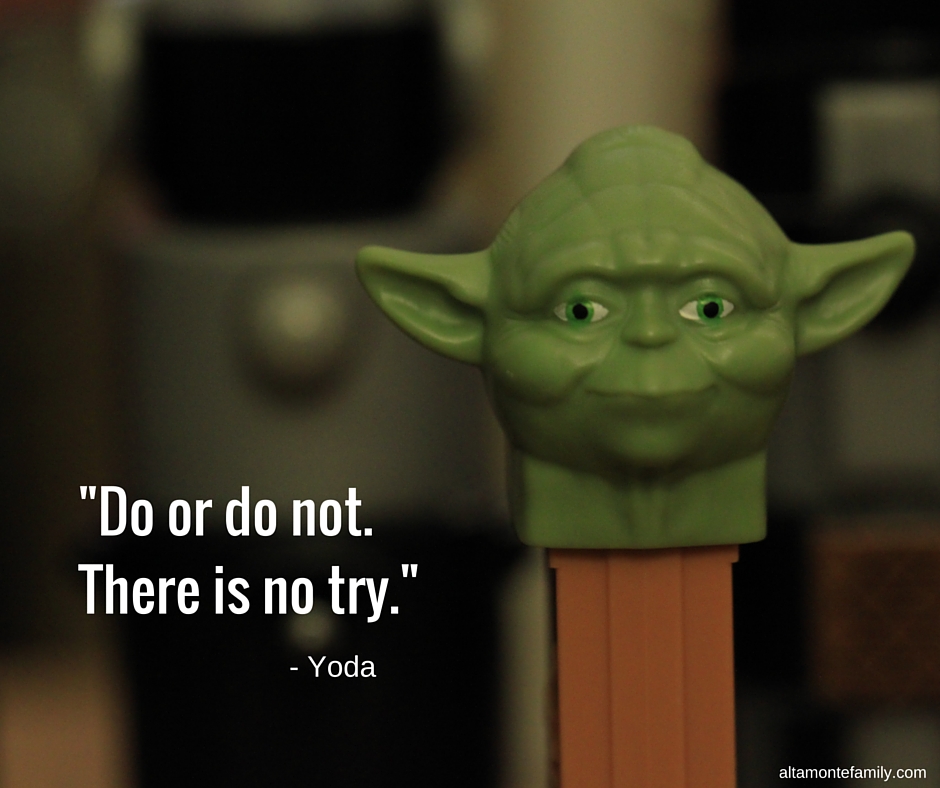 As we all know, movie marathons require a lot of dedication and endurance. There are a lot of people who actually line up at the theaters to do 20-hour movie marathons! Not us, though. Not with kids and a baby in tow. Our solution? Throw a DIY Star Wars™ movie marathon!
20 Star Wars Party Tips & Ideas
With all 6 available Star Wars™ episodes, family movie nights just. got. bigger. If you've been following our posts, you'll notice that we like watching old and new movies with our kids to bridge the gap between the movies of our time (which our kids consider to be "classics"–ouch!) and the movies of today–it's like connecting generations through movies. Anyway, we're here to share with you how our family's Star Wars™ movie marathon came together this year–it's a culmination of the 4 years of out-of-this-world inspiration that we've enjoyed.
1.  Bring the theater experience home.
We incorporated a little bit of the theater experience, and then some. How can we not include popcorn?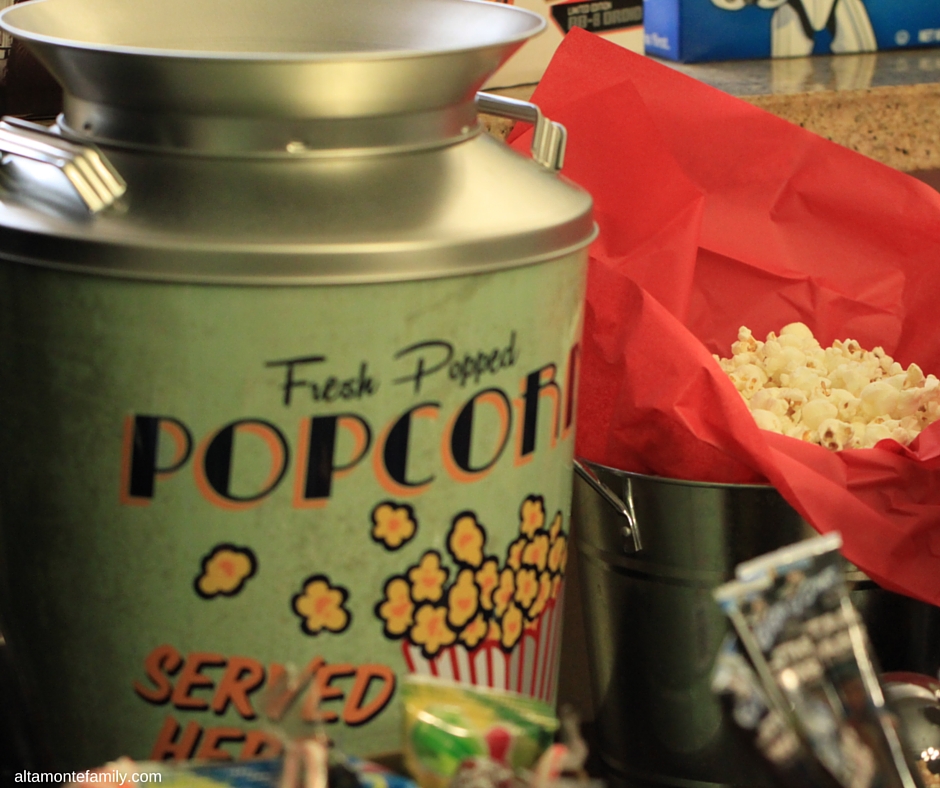 2. Choose a location that works best for your family's current situation.
As with any party, the location will largely influence your party planning. This year, we decided to throw our Star Wars™ party off-site (not at home), mainly because we just had a baby and would like to minimize our before and after party prep and clean-up. We're super blessed to live in Orlando where there is an abundance of beautiful and affordable resorts to choose from… so, yup–you guessed it, we stayed at a resort! We made sure this location had everything we needed for our party: a large enough living room and TV, a dining area, and a full kitchen where we can prep our food.
3. Keep food prep simple and easy–and don't forget to make a list!
Whether we're doing the Star Wars™ party at home or at a resort, we like to keep our food prep simple and easy. After all, we need to reserve a lot of that awesome energy for the long haul. We're super excited to share a little secret with you that has boosted our DIY movie marathon food selection beyond traditional popcorn and candy! Get ready to take notes (it's a rather simple list):
Star Wars™ Honey Nut Cheerios®
Star Wars™Cookie Crisp®
Star Wars™ Cinnamon Toast Crunch Cereal®
Star Wars™ Go-Gurt®
We purchased them at Walmart.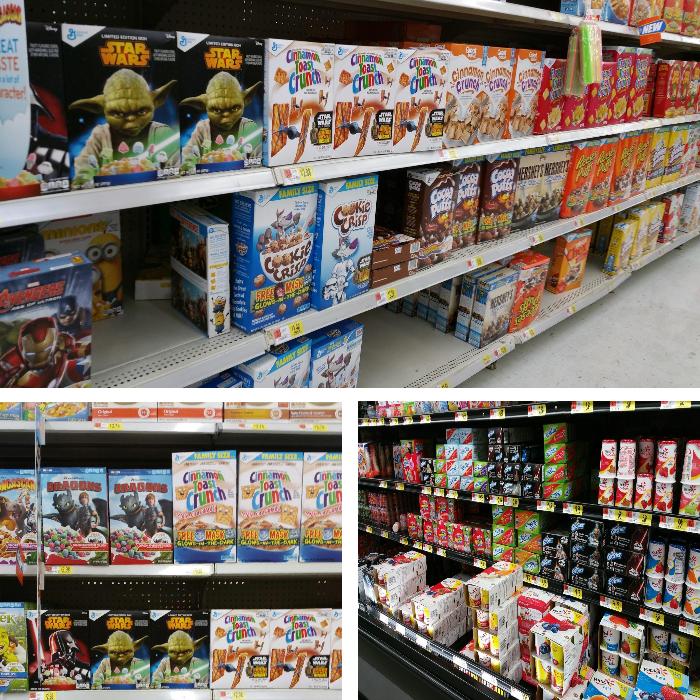 You can easily throw the best Star Wars™ party in the galaxy with just these 4 key ingredients! Keep on reading, and we'll show you how!
If you like, you can also add the Star Wars™ R2-D2 Cereal® to your list! We love how we can connect with our kids through familiar cereal flavors of our childhood as well as through our favorite movie characters!
4. Use Star Wars™ toys as part of your party decor and activity table.
We were pleased to meet new droids that came out of the cereal boxes (we'll probably learn more about them and which side they're on, in the new movie, "The Force Awakens").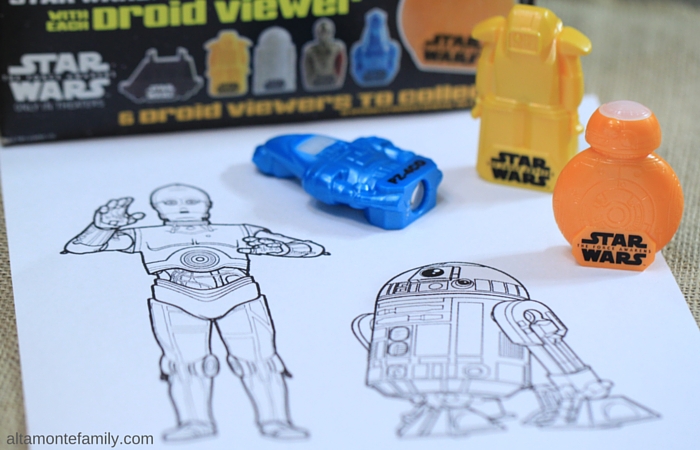 They're relentlessly guarding our X-Wing which our kids had picked out at a hobby store. Have your kids been collecting these droid viewers, too?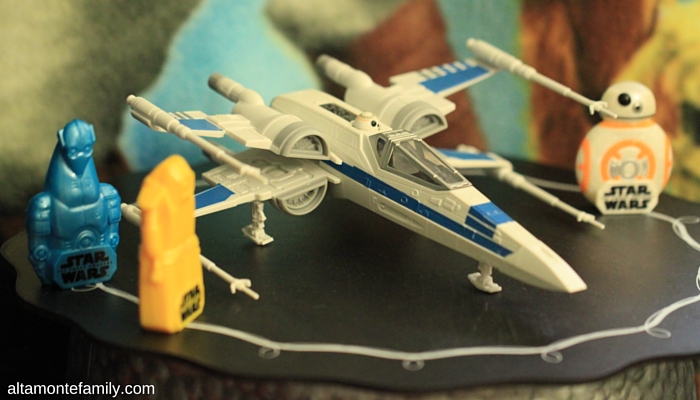 5. Recruit, train, and equip a squadron of clone pods.
These clone pods are ready to attack and are made up of clear, acrylic Christmas ornaments (each filled with Star Wars™ Cinnamon Toast Crunch Cereal®, Star Wars™ Honey Nut Cheerios®, and Star Wars™ Cookie Crisp®) + a variety of wooden and marble bowls. If you're thinking of throwing a Star Wars™ party after the holidays, you might want to consider stocking up on those acrylic ornaments! The pods make for easy snacking or pouring, making it convenient to make Jedi-In-Training cereal (remember, this is a marathon so we'll be having several meals and snacks through the day) or interplanetary yogurt parfaits (see #8).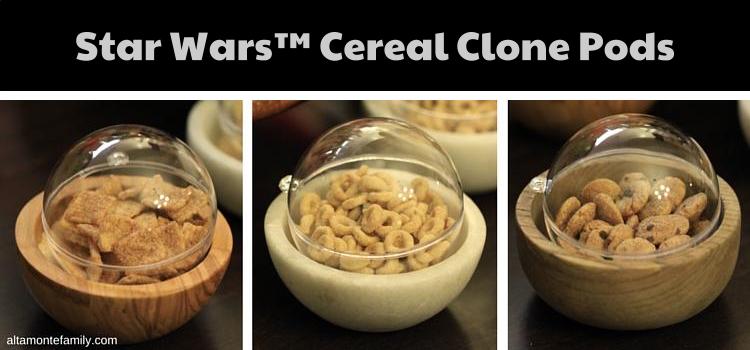 6. Build an Intergalactic Space Station.
As you can see, the cereal variety looked really good inside those clone pods (pictured above). We wanted to give it an even more out-of-this-world feel so we decided to place them around a wooden cake stand to build our own "Intergalactic Space Station".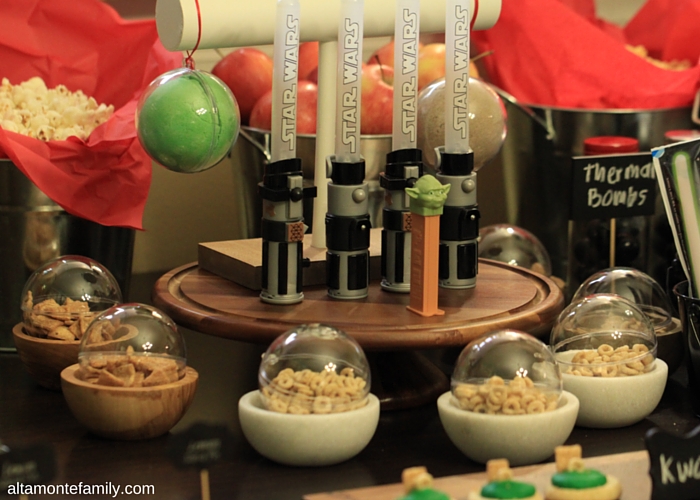 7. Light up your party table with edible, glow-in-the-dark lightsabers, or slurp sabers.
Remember the Star Wars™ Go-Gurt® that we included on our list, above? Well, you'll be pleased to find a nice surprise on the back of each Go-Gurt® tube: a glow-in-the-dark Go-Gurt® lightsaber! It even comes with instructions: "Charge your lightsaber by holding it to the light." How cool is that?
Parenting Tip: While a Star Wars™ party might be one of the exceptions when we allow our kids to play with their food, we certainly would not allow them to do so once they've unleased the Force and have already torn the Go-Gurt® tube open.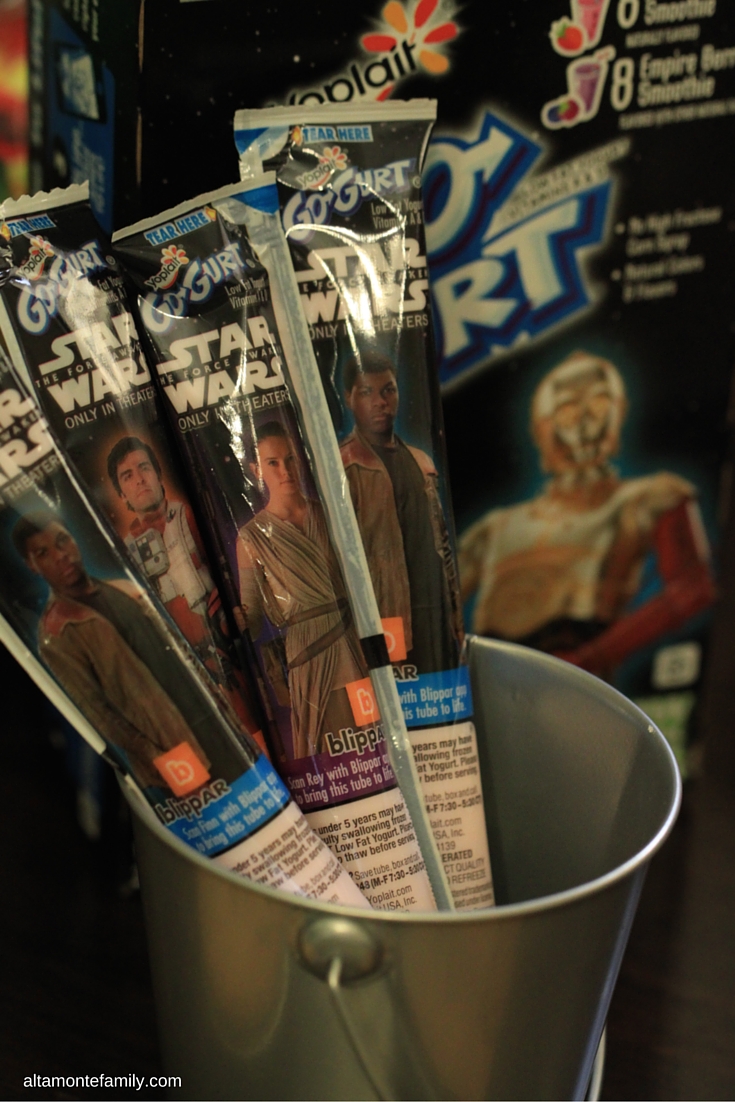 8. Slice 'n dice some apples in Jedi-like fashion to make Apple Wars Interplanetary Yogurt Parfait with a nebulous caramel explosion.
The Star Wars™ Go-Gurt® box (with C-3PO on the cover) came in 2 different flavors: Jedi Strawberry Smoothie and Empire Berry Smoothie. Which side will you choose? We each chose ours and decided to have Apple Wars with our Go-Gurt® lightsabers.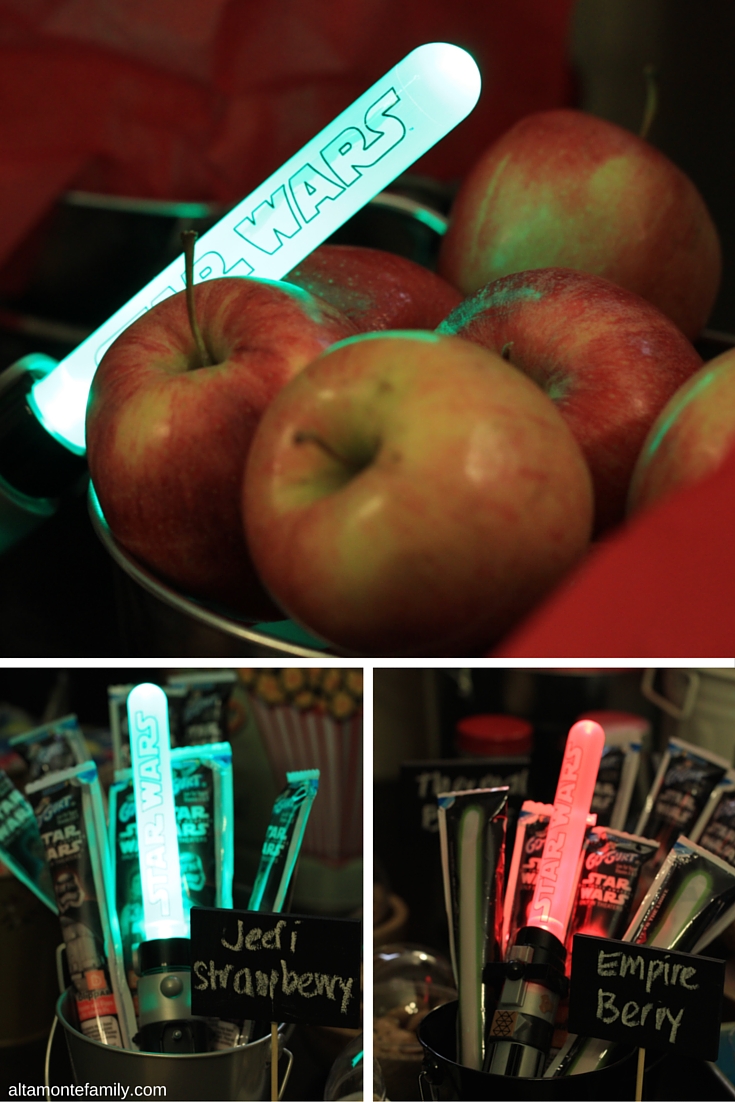 The Apple Wars resulted in an action-packed display in the form of an interplanetary yogurt parfait with a nebulous caramel explosion. We're convinced that this is a "Pwickett" (Pine Cone Wickett) fave!!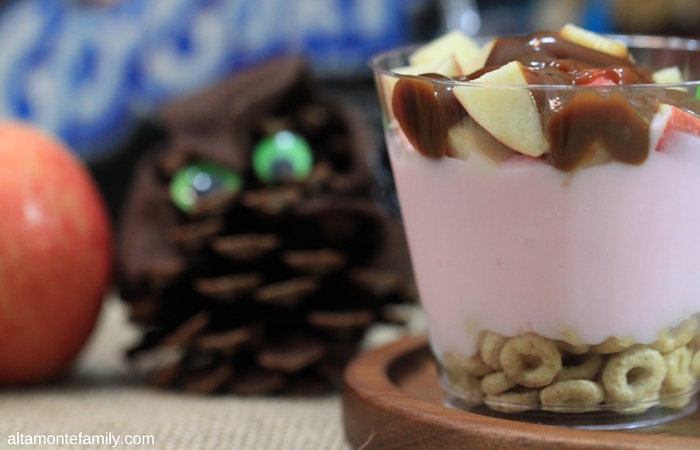 These interplanetary yogurt parfaits are super easy to make! Just combine 2 frozen Star Wars™ Go-Gurt® tubes + Star Wars™ Honey Nut Cheerios®, chopped apples, and hot caramel sauce. You're welcome 😉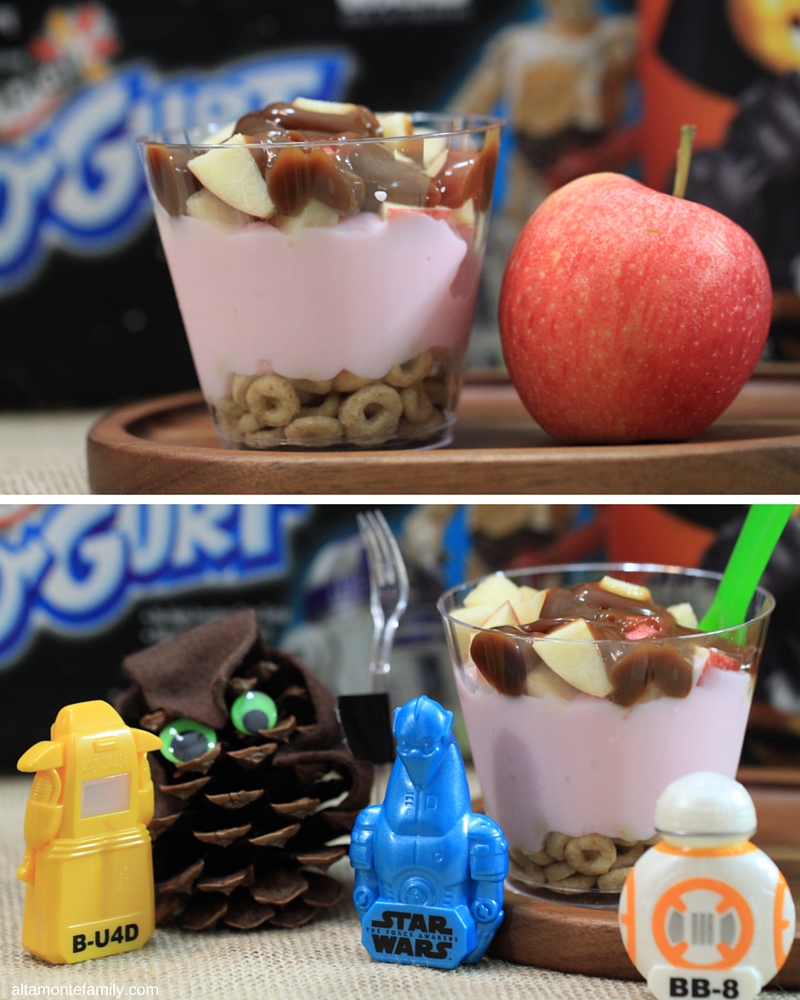 9. Assemble a fleet of Galactic Cone Star Destroyers.
These galactic cones have a different take on the traditional camp cone. We made them indoors so we can also enjoy them indoors without any interruption to our Star Wars™ movie marathon! There's a surprise waiting inside and you can even add ice cream on top!
Contrary to public belief, these galactic cones are fully operational and will explode in your mouth once activated. Take down your deflector shields to feel the full power and flavor of these cones!
We assembled them in a wooden bread bowl, camouflaged on a bed of cotton candy star dust pillows.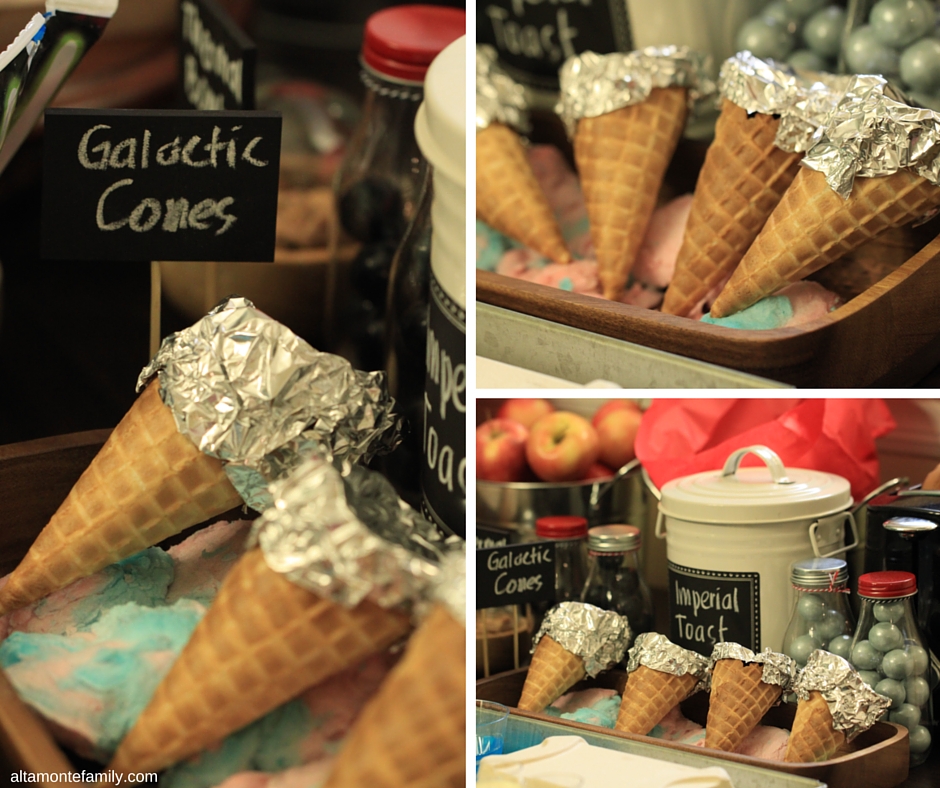 We shared the recipe just at the end of this list, so you can also recreate this explosive combination of flavors in just a few easy steps.
10. Line up the Kwookies!
Our Star Wars™ party table also had a squadron of Kwookie pilot cookies led by Chewbacca.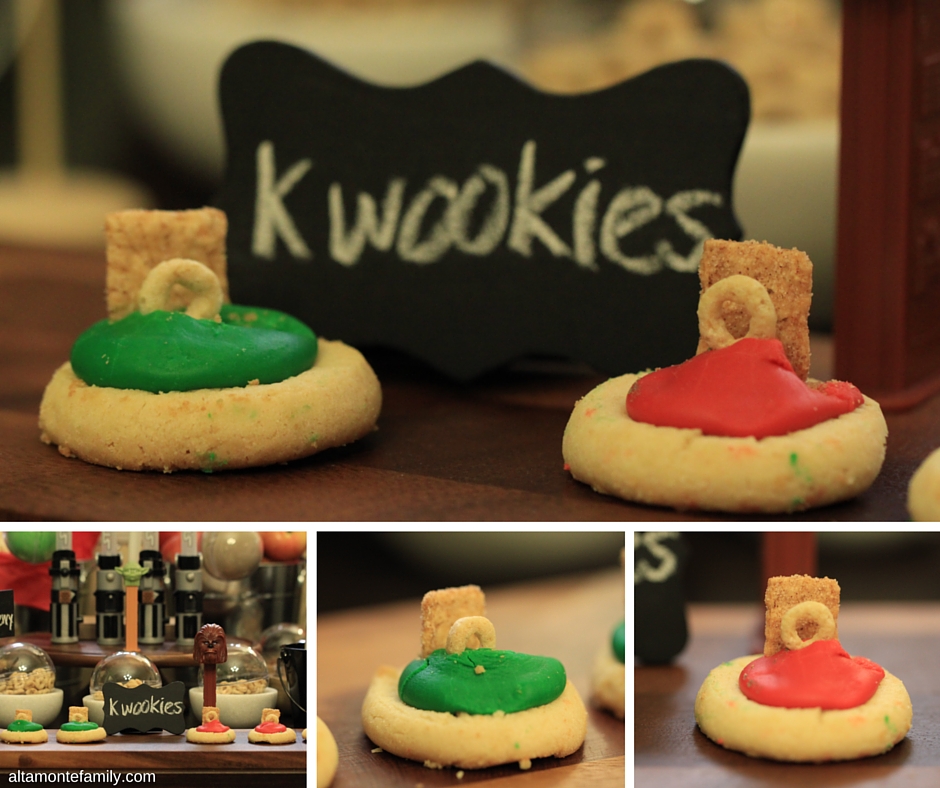 We simply purchased thumbprint cookies from the store and stuck a piece of Star Wars™ Cinnamon Toast Crunch Cereal® and Star Wars™ Honey Nut Cheerios® on top.
11. Don't forget about the creature comforts.
We decided to include other comfort foods like Imperial Toast, Lemon Sand Pies, and Apple Grenades to accompany our cereal. We put the bread slices, jellies, nut butters, and plastic butter knives inside the Imperial Toast can. One day, we will decorate this can with blue vinyl to make it look like an R2D2 can!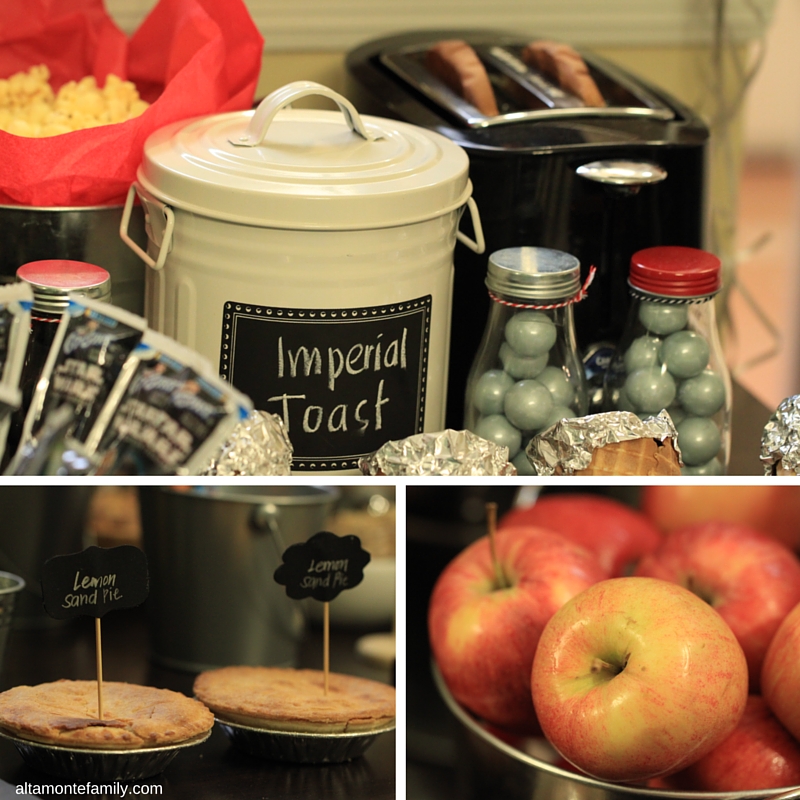 12. For the little ones, collect Jawa Cans and fill them up with P-Wok treats "for here"or "to-go" and take back to their home planets.
We put together some party favors in Jawa cans for extended family participating in our Star Wars™ movie marathon. There's also gummy bears and gum balls… just a little bit of everything to keep things interesting for the little P-Woks!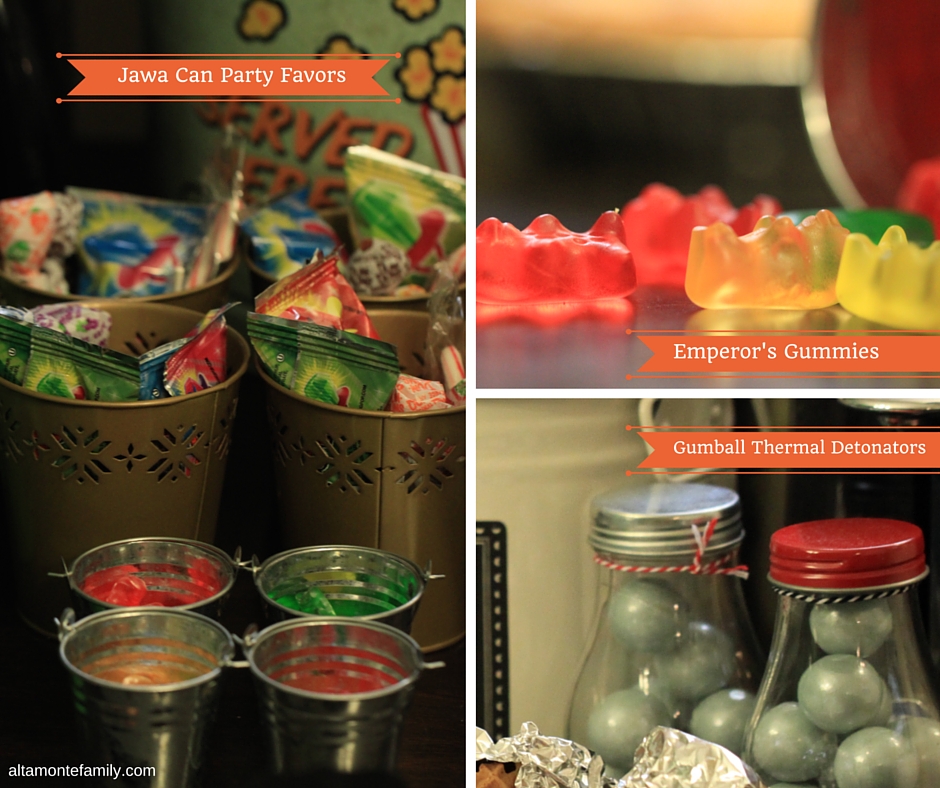 13. Power up with some Droid Fuel.
We're doing a Star Wars™ movie marathon (not a sprint), so we made sure we had plenty of Droid Fuel to last us to the finish line. Any blue-colored sports drink would do.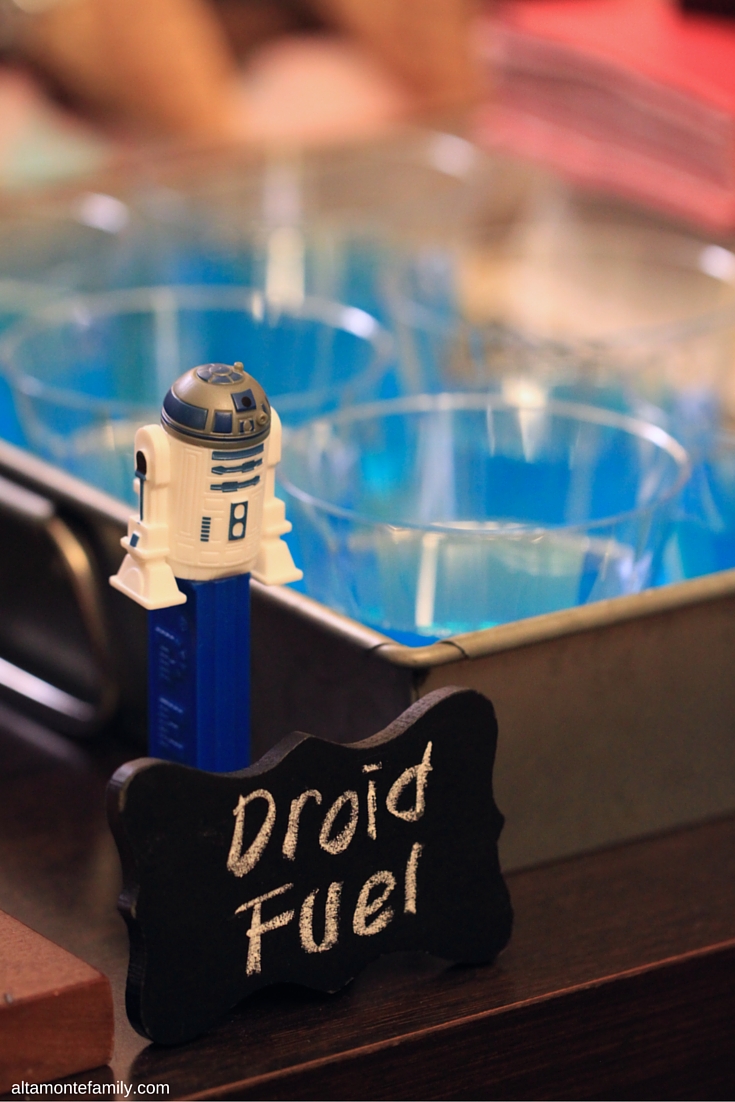 14. Share a toast with the P-Woks as they celebrate their victory over the Empire with some Eggnog Space Shooters!
We added seasonal flavors by serving some Eggnog Space Shooters–a sure hit with the kids! We used small plastic clear cups (they're great for portion control) and placed them on a metal tray (they're great for spill control).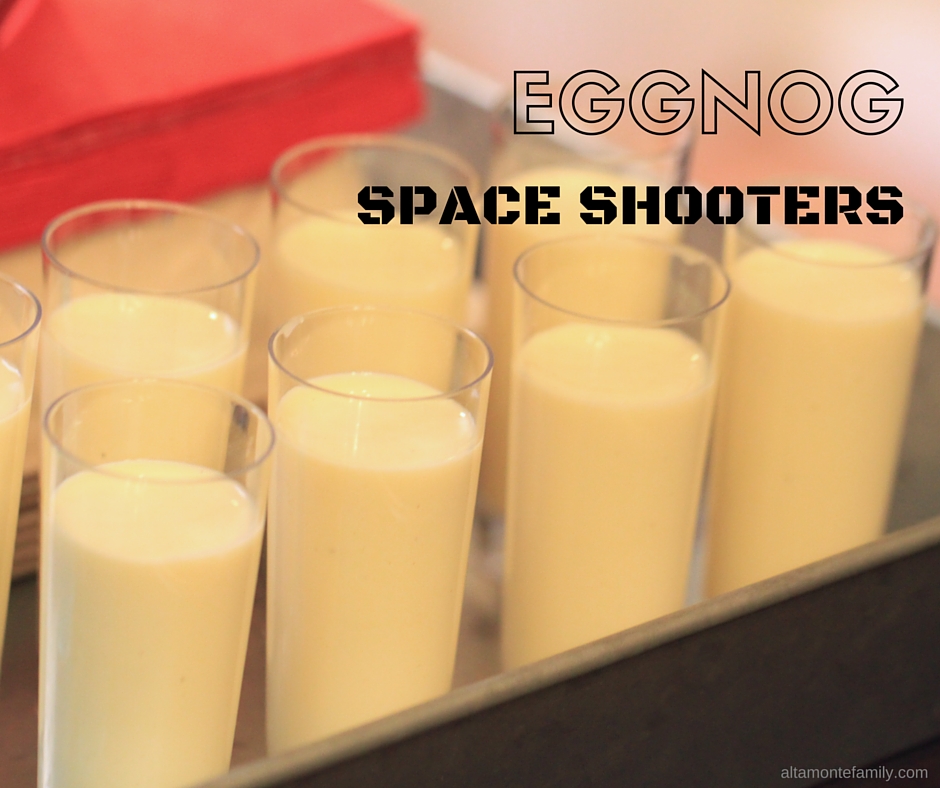 15. Awaken the Force within with some coffee–"The Force is strong with this one".
Having a coffeemaker on your party table isn't a bad idea at all, especially if you're doing a movie marathon.
Oh, and…
Use the Force, Luke.
Like Luke, remember to use the Force to remove the spacecraft off of the coffeemaker before use.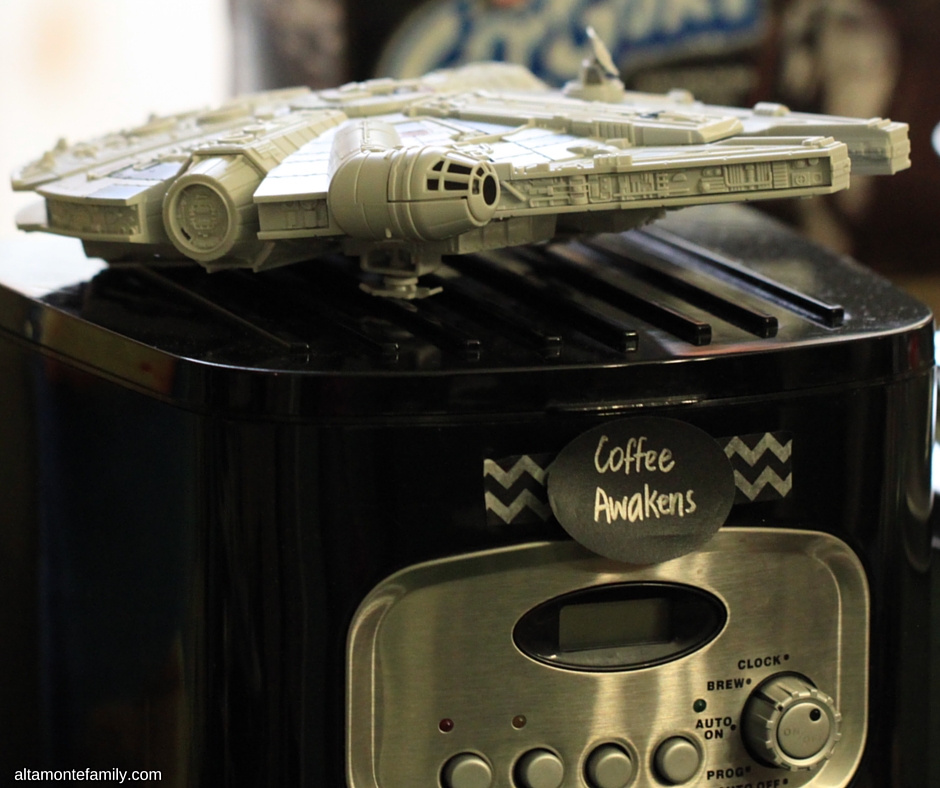 16. Get the kids excited with these flavored candy spoons to add to their hot chocolate!
The kids were super thrilled to choose sides when these flavored candy spoons caught their eye! We had both candy cane and caramel spoons to enhance the flavor of their traditional hot chocolate. Here's to hoping we can purchase these year-round!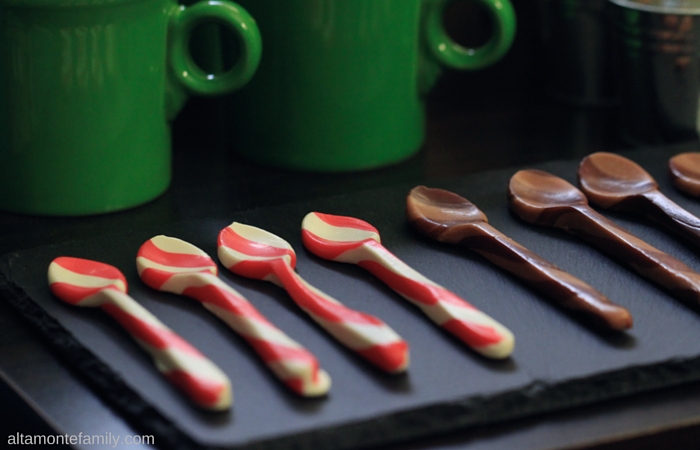 17. Re-purpose your Star Wars™ fleece blanket and use it as a backdrop.
Can't find a big enough poster for your partyscape? No problem! Just use a Star Wars™ fleece blanket and hang it over a door (or on the wall) for a super cool backdrop!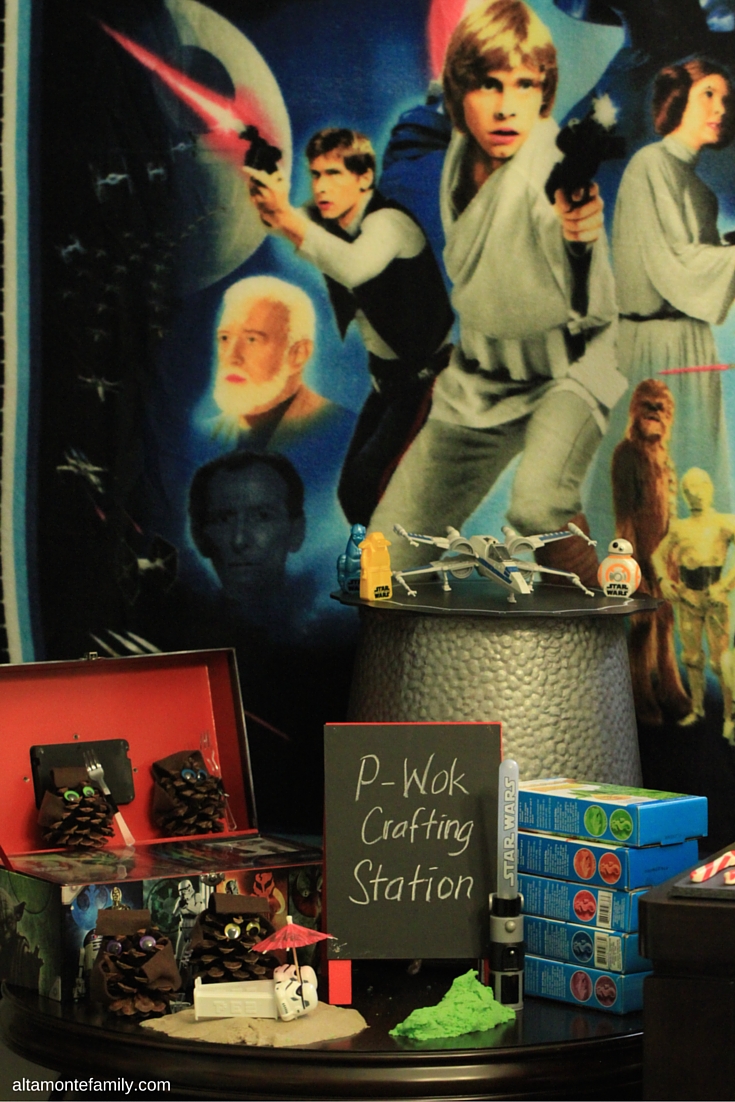 18. Recreate your own galaxy.
If you enjoy space travel, knock yourself out and recreate your own galaxy using clear, acrylic Christmas ornaments filled with kinetic sand! The sand comes in different colors and our kids chose to create Dagobah and Tatooine which we used for our party props. (Hint, hint: This is also a great craft idea for kids!)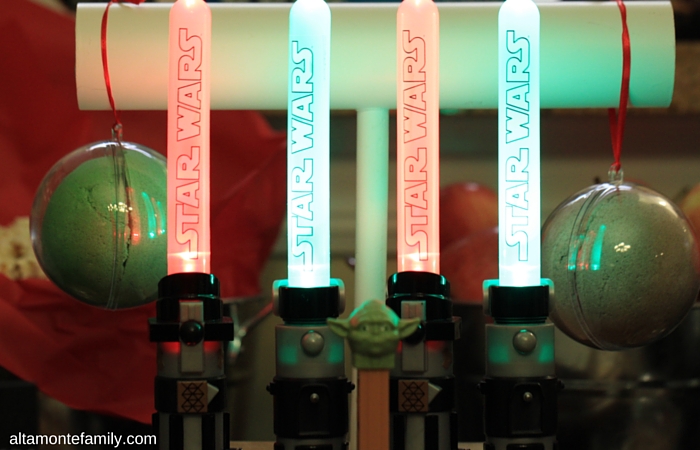 19. Make room for a P-Wok Crafting Station.
Our creative 10-year old offered to design a P-Wok Crafting Station for the little ones and even came up with a super cool, super easy P-Wok pine cone craft using just a few basic supplies! We'll share the tutorial towards the bottom of this post.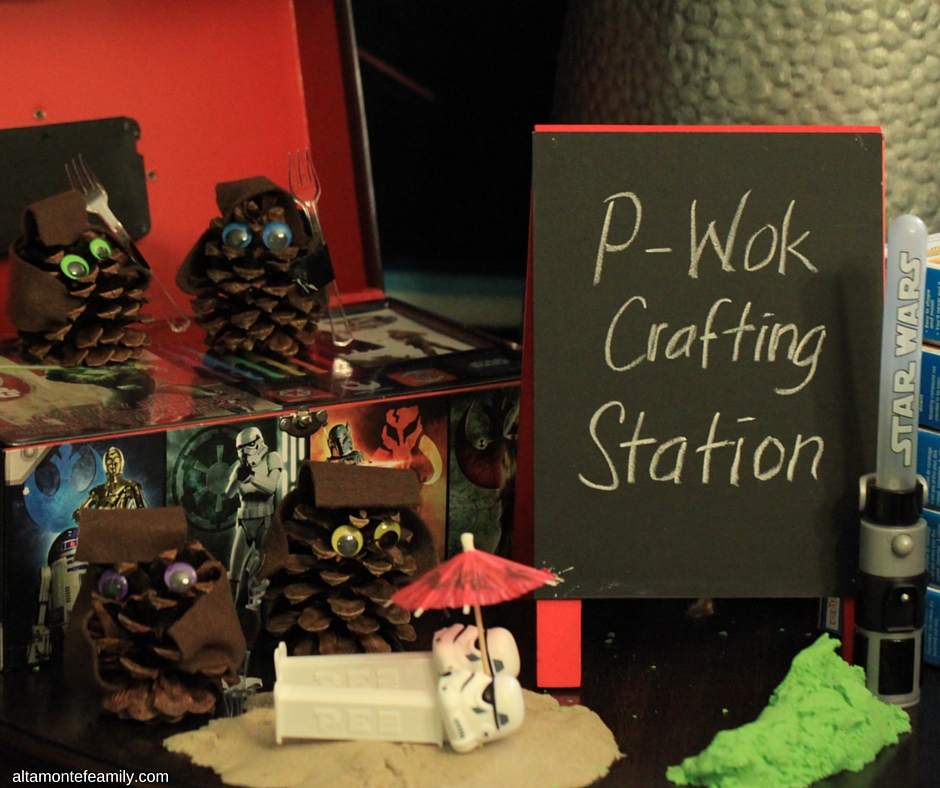 Here's a list of what was on our P-Wok Crafting Station:
Star Wars™ craft box (it already came with supplies, i.e. markers, stickers, etc.)
Star Wars™ coloring pages (we added these to the craft box–the link to the printables are at the bottom of this post)
Erasable coloring pencils
Brown felt strips
Assorted googly eyes
Kinetic sand in assorted colors
An assortment of Star Wars™ toys
20. Attend Darth Vader's funeral.
With some brown construction paper, battery-operated tea lights, and a Darth Vader toy, your family can have a moment of [brief] silence while you attend Darth Vader's funeral in person. While we didn't do this for our Star Wars™ party this year, you can certainly add it to yours as part of your party props or craft table!

We hope we've inspired you with our 20 tips on how to plan your next next Star Wars™ party!
But, wait–there's more! To give you a head start, keep on reading to get the recipe for our Galactic Cone Star Destroyers as well as our P-Wok craft tutorial and link to other party printables and coloring pages!
---
Recipe: Galactic Cones
These attention-grabbing Galactic Cone Star Destroyers are super easy to make and are a great addition to any Star Wars™ party! This recipe is inspired by the traditional camp cone, but we changed it up a little so that it's less messy and can be made indoors in just 5 easy steps!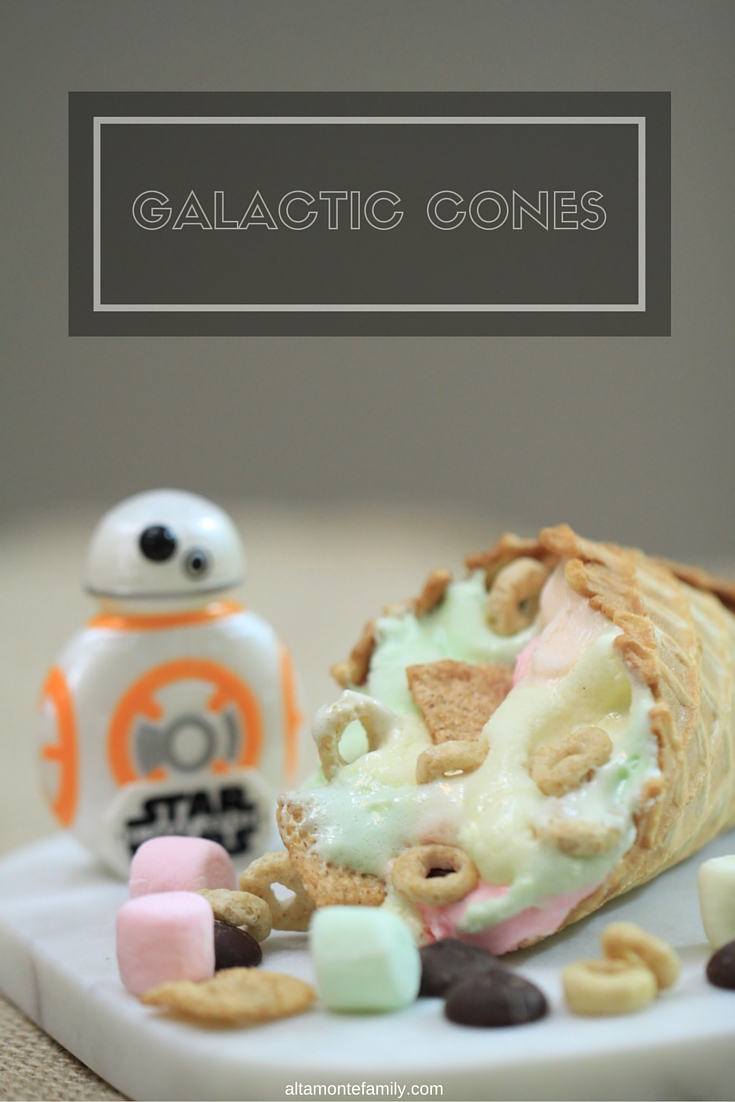 Serving Size: 1
Prep Time: 5 minutes
Cook Time: 5 minutes
Total Time: 10 minutes
Ingredients:
1 waffle cone
1/4 cup mini marshmallows
1 tbs Star Wars™ Cinnamon Toast Crunch Cereal®
1 tbs Star Wars™ Honey Nut Cheerios®

1 tbs bittersweet chocolate baking chips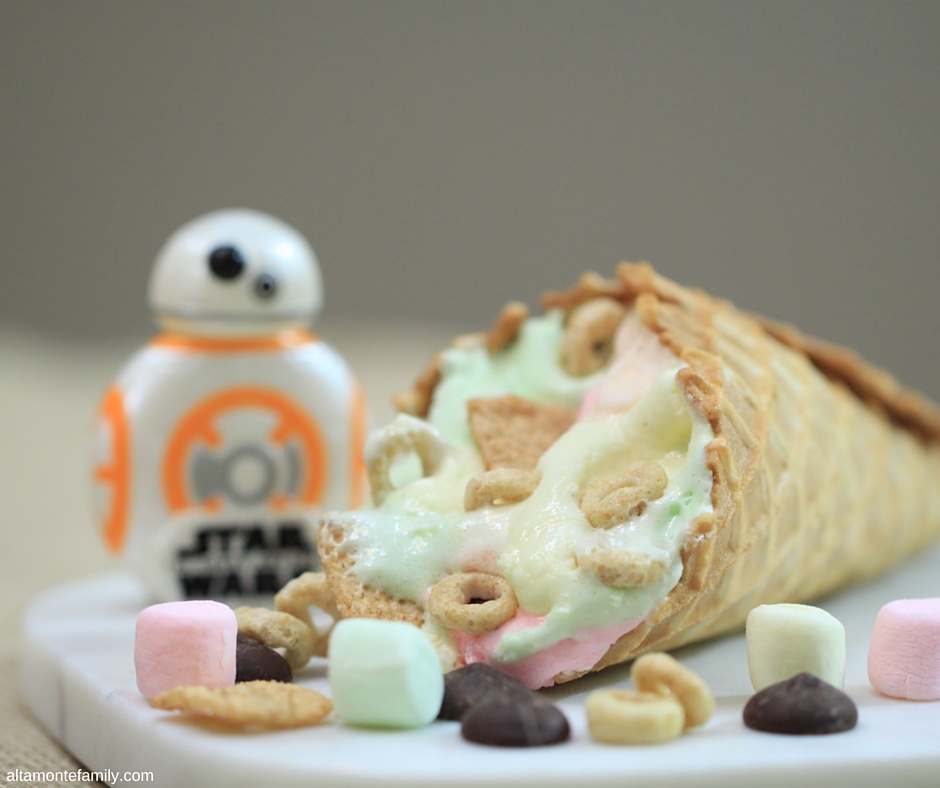 Directions:
Pre-heat oven to 350 degrees
Place all ingredients inside waffle cone
Seal the top of the waffle cone with aluminum foil
Place waffle cones on baking pan
Bake for 5 minutes or until contents are melted to your desired yumminess (make sure you let it cool down before serving)
Easy enough, right? No need to deal with sticky spatulas, spoons, and dishes. Just enjoy the explosive flavors in your mouth and enjoy the Star Wars™ movie marathon. We think this is yet another Pwickett fave!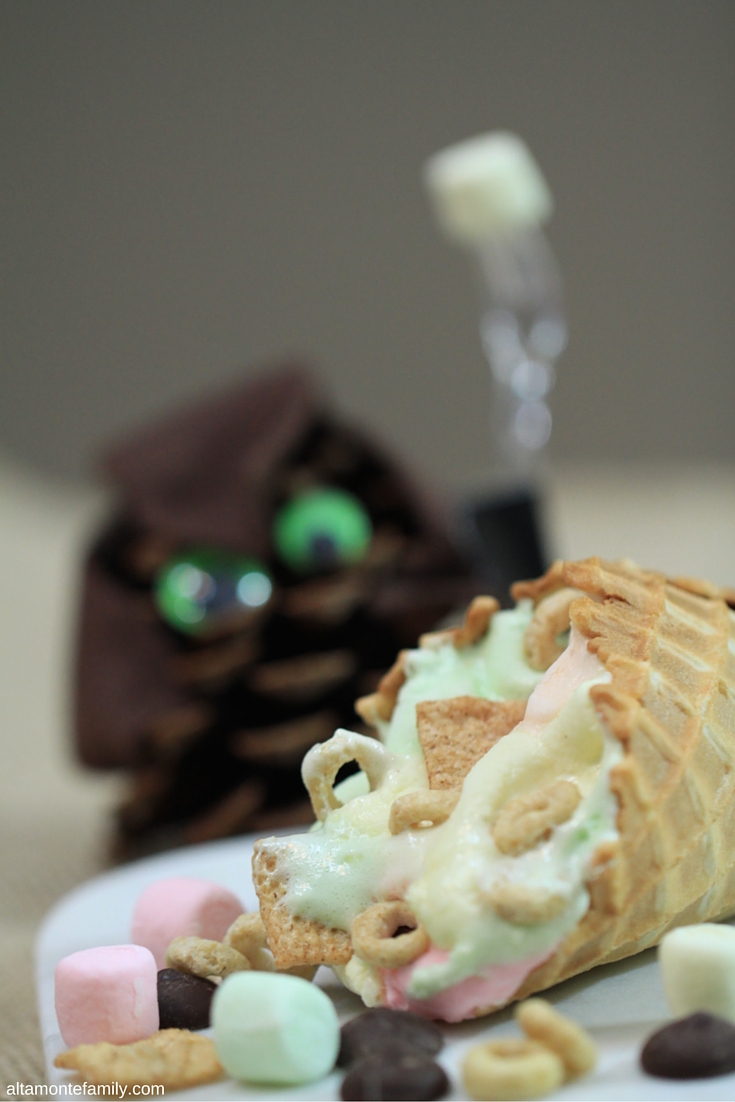 Want to add even more excitement? Just add a scoop of your favorite ice cream on top!!! There's no turning back. Eating ice cream will never be the same, again. This one is truly out of this world! It's gotta be the best ice cream cone in the galaxy!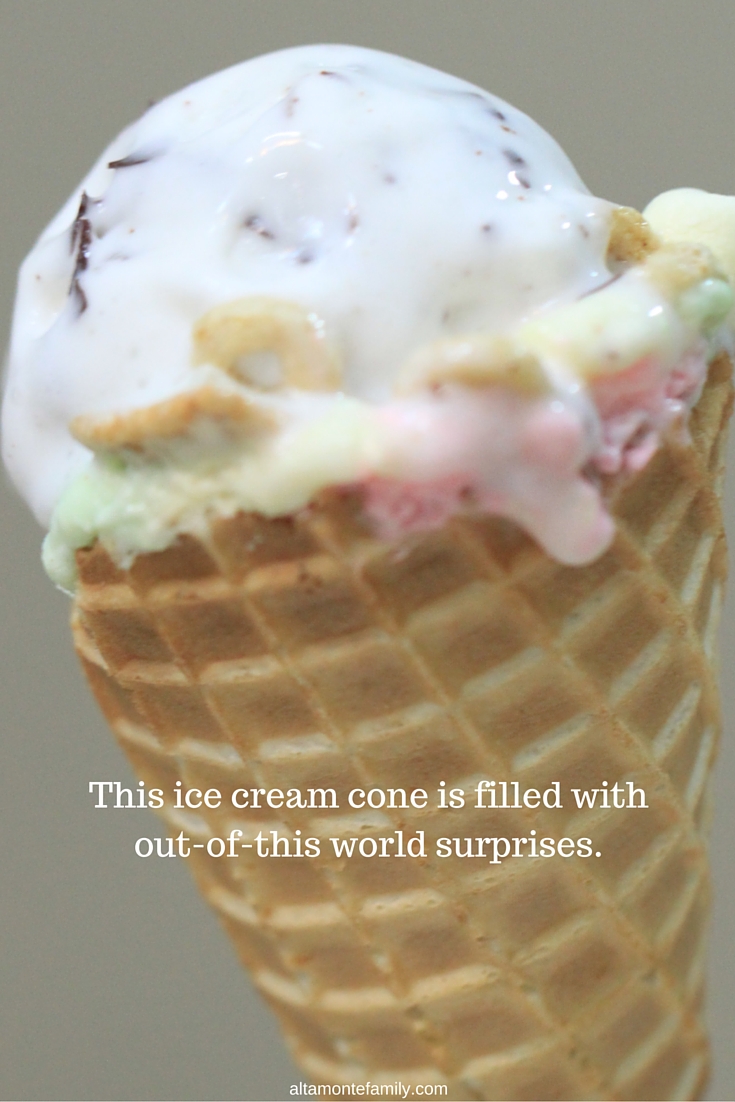 Pine Cone P-Wok Craft Tutorial
You probably noticed the P-Woks (Pine Cone Ewoks) who joined our Star Wars™ party! Our 10-year-old son designed them with just 3 basic supplies.
Supplies:
Pine cone
2 Brown rectangular felt strips
Googly eyes
Optional: mini fork and tape
You don't need any glue for this project! The felt strips attach to the pine cones easily and you can easily situate the eyes in between the spaces on the pine cone. As with any pine cone craft, do exercise caution when handling pine cones as they do tend to have a few sharp edgy spikes.
Instructions:
Place eyes in between the spaces on the pine cone.
Attach the felt strips (in any order, no glue required)
That's it! For the spears, our son decided to use mini forks and attached them using a black piece of tape.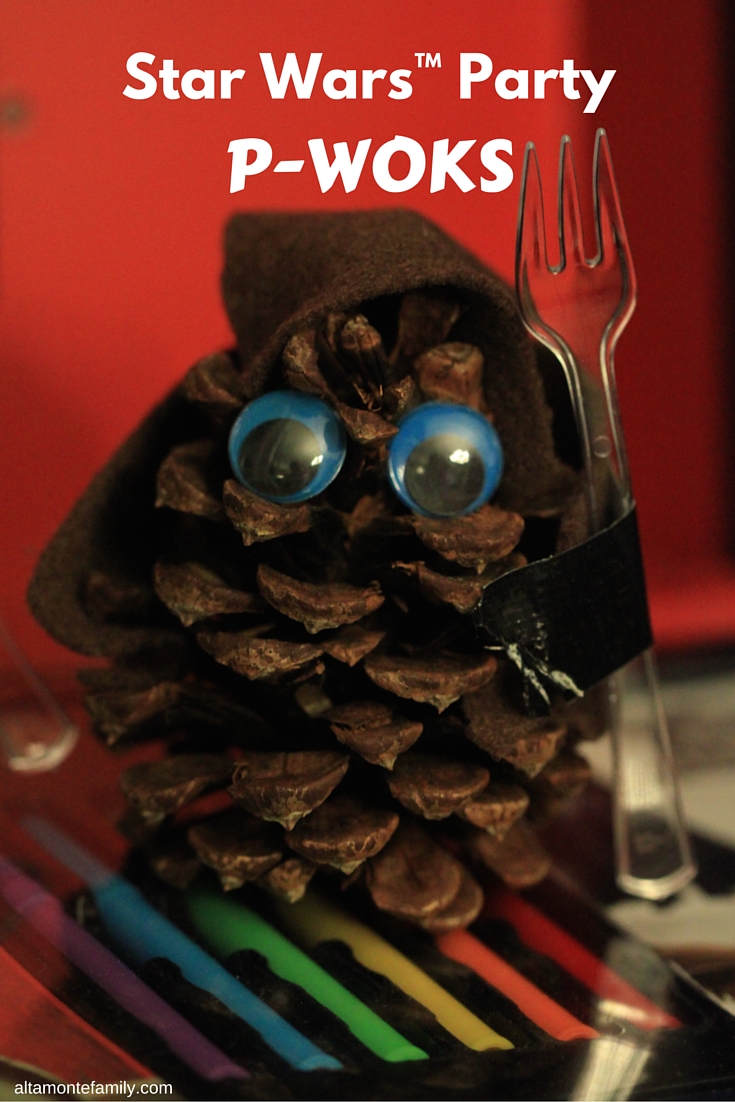 We're pretty sure the kids will love these adorable P-Woks! It's so easy and fun to make a ton of them! You might want to consider stocking up on pine cones before the winter season is over 😉
Star Wars™ Party Printables & Coloring Pages
Click here to get the Star Wars™ printables that you saw in our photos, like the door hanger and coloring pages. Be sure to check it out as there's a treasure of good stuff in there, like games and other printable pages!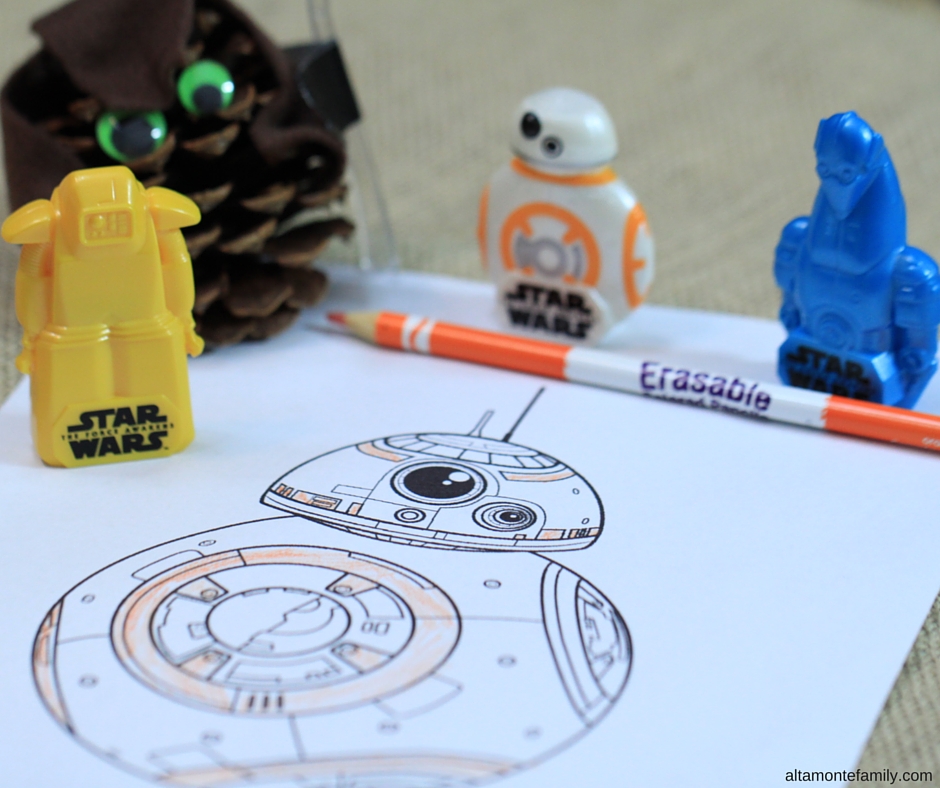 If you've made it to the end of this post, it is without question that you're also a part of the Star Wars™ Geekdom. It's been an honor being on this journey with you! We're super excited to be inspired by the newest addition to the Star Wars™ saga, "The Force Awakens", and look forward to planning next year's movie marathon.
If you enjoyed this journey, feel free to share, bookmark, or pin for later! Follow us on Pinterest, Facebook, and Instagram for updates.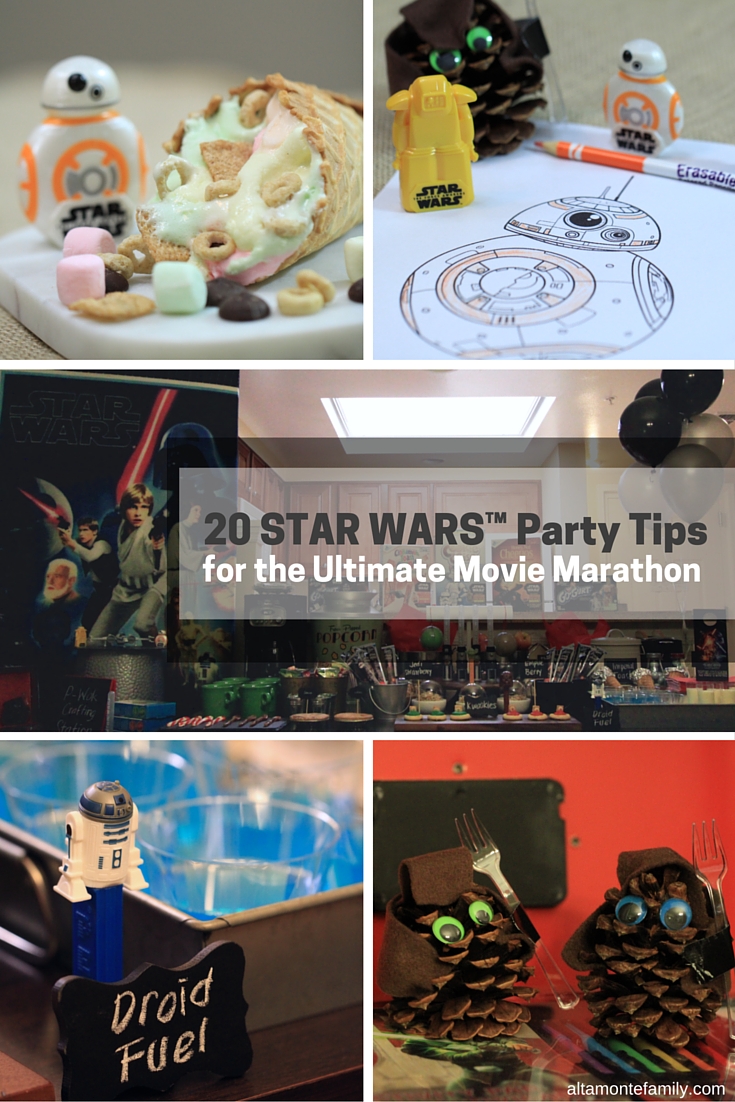 So, tell us how you plan on awakening your tastebuds as you prepare for the new movie release, "The Force Awakens". Unleash the Force in the comments!