We're on Week 3 of #DoodleDozen, and we gotta admit, it's getting ruffer and ruffer to pick only 12 posts each week! Our Insta feed is filled with so many barktastic posts, and in the last few days, we came across some very serious doodz and doodettes. Yes, we can be serious, too! So this week, we're sooper excited to present to you, "The Serious Doodz Of Instagram".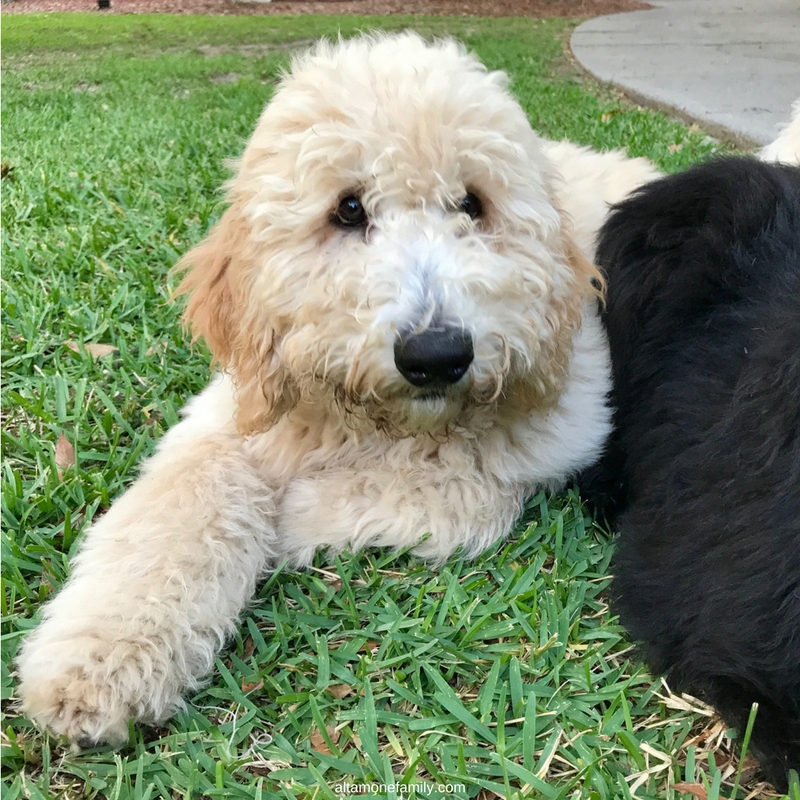 Dood, Why So Serious? (#DoodleDozen Week 3)
This week's theme is all about doodz and doodettes being seriously focused, seriously cute, and seriously funny!
Get ready for some pawsome fun!
---
This doodette is seriously trying to stay awake while assuming the role of guard dog.
---
Whatta face! We can almost hear this doodette asking, "Dood, are you serious?"
---
This is some serious diabetic nosework right here! Bosse is training to be a diabetic alert dog.
---
"Whatcha lookin' at, dood?"   This guy seriously loves to play in the mud.
---
This doodette knows how to play a serious game of extreme fetch! Go, MillieMay!
---
This is a serious duel between Doodette vs. Ball.
---
Meanwhile, we are amoosed by this doodette who's seriously focused on tossing rocks!
---
Someone's eagerly standing–and leaning in–for a smooch! Seriously cute! Did your heart just melt?
---
A serious conversation is happening right here… what could they be quietly woofin' about?
---
This dood may be little but he's got some pretty big goals!
---
… and this doodette is seriously soakin' up the sun!
---
Now, this dood's got a serious sense of humor and "force". He posted a pic of his friend (who's not a dood) and his look-alike. Do you know him?
---
That's it for the week! What a fun group of doods and doodettes!
In case ya missed it, you can find our previous #DoodleDozen posts here.
Let's be fur friends!
We'd love to be your furiend on Instagram!
Follow us at @adoodzlife!
Follow one or more of our featured doodz / doodettes in this week's #DoodleDozen round-up!
Come back next Toosday for another rufftastic round of #DoodleDozen!
---
Share the love
Paw-ty with us every Toosday and share this post with your furiends (and hoomans)! The more the merrier!
If your dood / doodette was featured this week…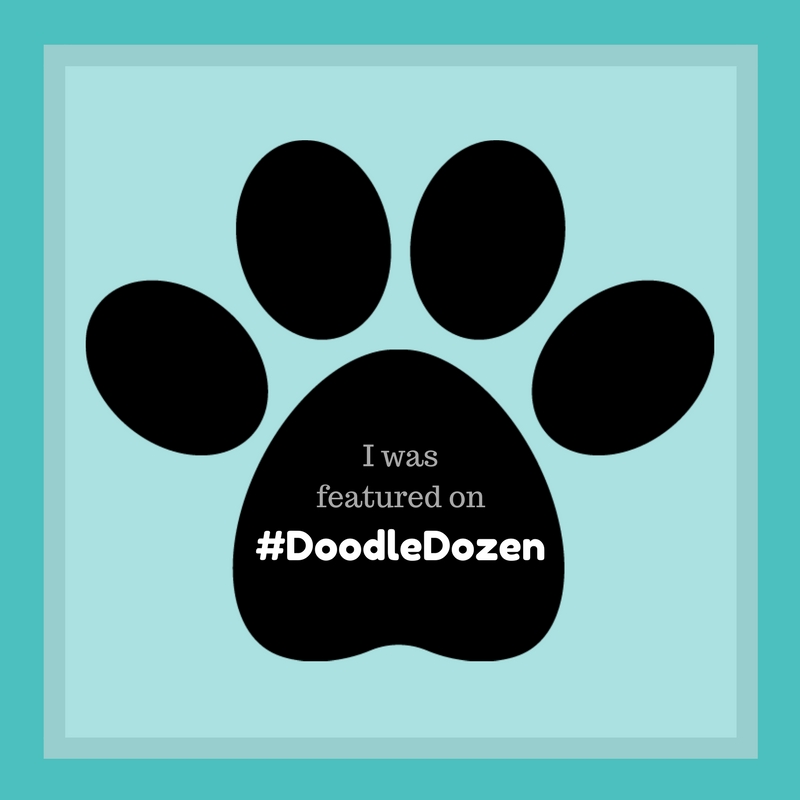 Feel free to grab our Instagram image below–simply click on the "Start Sharing" button and post to Insta to tell your furiends!