It's been a rainy, muddy kind of day these past few weeks, but that doesn't stop us doodz and doodettes from having fun under the sun! Thankfully, we had some sunny days here and there, and we got to squeeze in some outdoor adventures just like the rest of you! We even got to meet our Pawps for the very first time! He taught us how to swim and fetch in the pool! Anyway, this week's #DoodleDozen is all about the Outdoorsy Doodz and Doodettes who inspire us to get outside and play!
Outdoorsy Doodz and Doodettes (#DoodleDozen Week 6)
Adventure awaits, fur friends! These barktastic doodz and doodettes are sharing how they're enjoying their outdoor adventures. Tell us some of your favorite outdoor activities in the comments or by posting your pic and tagging #DoodleDozen on Instagram!
Let's get this paw-ty started!
---
Road trip, anyone? They're more fun when you're driving a doodliciously stylish classic car! Don't forget your driver's license!
---
Now, don't forget your doggles, either, especially if ya like to roll down the windows and enjoy the cool breeze. We can't wait to get our paws on these doggles!
---
Learning how to swim for the first time? Watch this video and be inspired! Don't forget to bring your life jacket!
---
Doesn't this handsome fella look like a lifeguard? Raise your paw if you need CPR!
---
Beach babe hoomans got nothin' on Lola! She's got the picture pawfect beach body!
---
Now, who wouldn't want to be fur friends with this sweet face? He loves the rocks more than the beach!
---
Pawsing to stop and smell the roses is one thing. Take it to another level with your pawsome fur friends! How fun!
---
Who else jumps for joy when ya see or hear, "Ball!"??? This doodette has a thirst for adventure, big or small. Her Insta is filled with her adventures in Finland!
---
While this adorable doodette was named after a golf company, she loves a good adventure outside of the sport. She seems to have a thing for all-natural toys and would rather go big or go home!
---
This dood's got it all: the looks, the style, the smarts… and he loves the outdoors!
---
By the way, this is what a happy puppy looks like when he's in his element… Gotta love a good smile! Show off those pearly whites!
---
From "Cone of Shame" to "Cone of Fame", remember that "everything the light touches is our kingdom"… even when we have to be stuck indoors for a little bit.
---
That's all for this Toosday! 
Don't forget to paws and check out our past #DoodleDozen posts here!
Let's be frrrriends!
If you're on Instagram, we'd love to connect, hang out, and be fur friends!
Follow us at @adoodzlife and use our hashtag #adoodzlife so we can follow along on your journey (and you'll get to meet our growing community of doodz and doodettes)! Or, you can also use the #DoodleDozen hashtag as an entry for the following week's featured post!
Have a blast meeting new friends by following one or more of our doodz and doodettes featured on this week's #DoodleDozen round-up!
Now, wasn't that a lotta fun?! Come back again next Toosday for another #DoodleDozen paw-ty!
---
Share the love
Invite more fur friends (and hoomans!) to this paw-ty every Toosday by sharing this post!
If your furtastic dood / doodette was featured this week…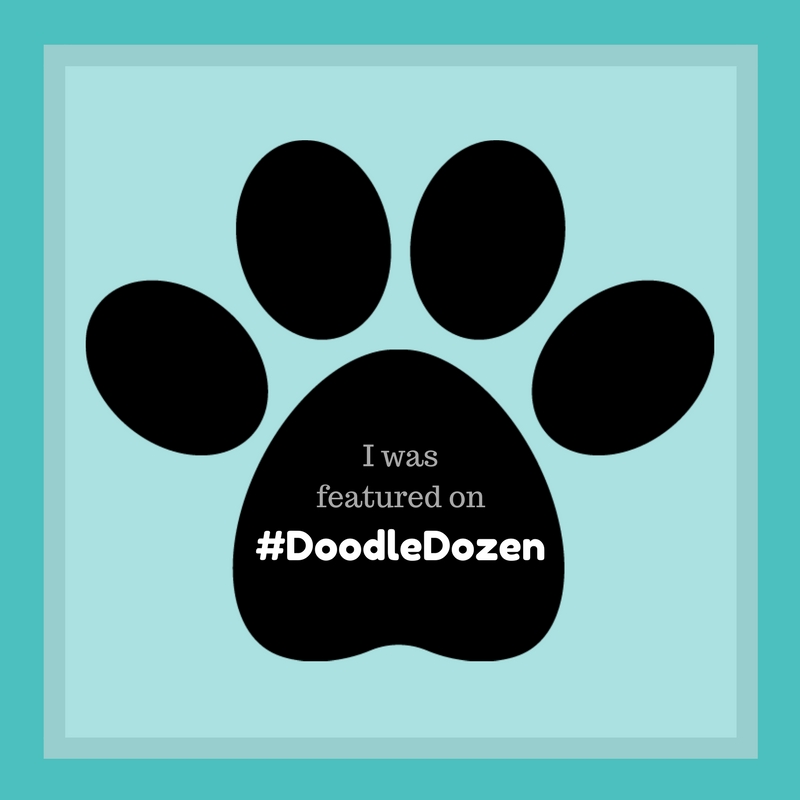 Feel free to use the Instagram image above to share that you've been featured! Simply click on the button below and modify it if you wish 🙂 Thanks for sharing the love! Woof!