Brace yourself for this week's #DoodleDozen round-up! We've paw-picked 12 pawtastic photos and videos for an amoosing round of laughs and giggles (belly rubz are always a bonus)! Since our sister Mocha has been giving our mom an attitood (and ruff time) about when those DIY blankets and bandanas are everrrr gonna be done, we decided to jump on Insta to look for Doodle Attitoodz… oh, and InstaHaircuts (because mom recently posted a grooming question)!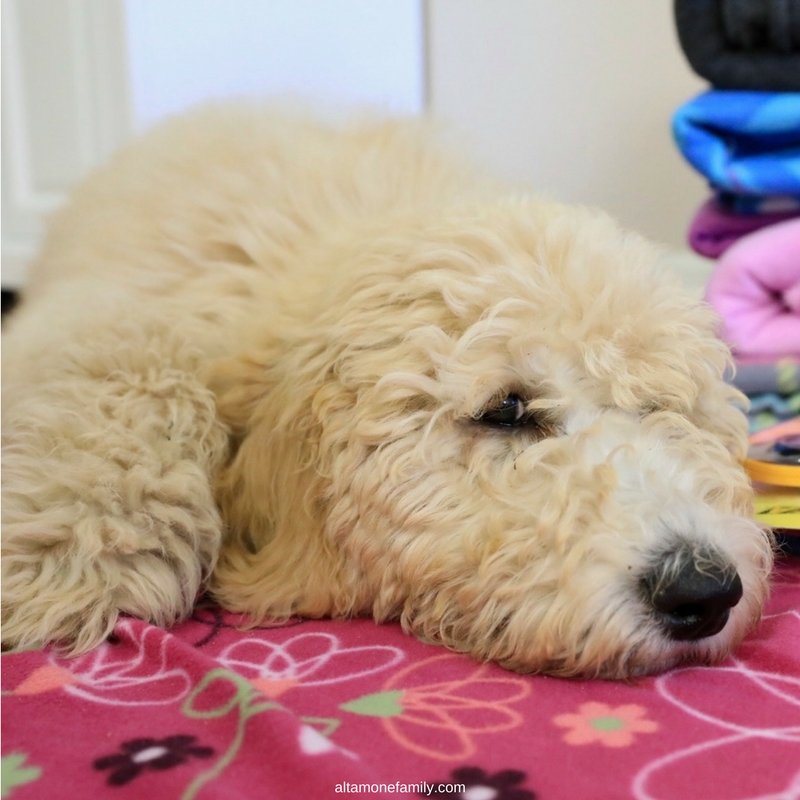 Featuring InstaHaircuts & Doodle Attitoodz (#DoodleDozen Week 2)
Get your ooh's, ahh's, and woof's of paw-proval ready (and maybe even schedule an appointment with the groomer to get that summer look for your dood / doodette)!
---
InstaHaircuts galore!
Bear the Goldendoodle feels like a different man with his new haircut!
Tucker just got his first real haircut at 7 months old! He looks pawsomely handsome!
This doodette is looking real sharp, with a cute bandana to boot!
Paris knows all about pawfection, and that includes getting the picture pawfect haircut!
How 'bout a "Throwback Tuesday" of Nala's first trip to the groomer? Simply paw-dorable!
Now, here's a great segue from a dood's grooming to a dood's attitood… The caption on this dood's Insta says it all!
This Dood's Got Attitood!
This is what a cutie doodette with Hanger problems looks like…
Meanwhile, the look on this girl's pretty face is priceless. Oh, the funny part is, you won't hear her make a peep! 
Then, we have Tedwyn over here–stylin' and chillaxin… evidently, he's got everything under control!
Oh, and just when we thought that we'd never meet a dood who can read, WRITE, and speak English (or Doodlish)… Ummm… Dood, can we get your autograph?
And this couch-surfin' doodette is pretty sure she's one of the hoomans…
Last, but certainly not the least: we can't decide if this is their way of sharing (or not sharing). What do you think?
---
That's it for this week, doodz! 
If ya missed last week's edition, head on over to #DoodleDozen Week 1: 12 Pawsome Doodle Instagrammers To Watch!
Let's be furiends!
We'd love to be your furiend on Instagram!
Follow us at @adoodzlife!
Follow one or more of our featured doodz / doodettes in this week's #DoodleDozen round-up!
Come back next Toosday for another pawsitively amazing round of #DoodleDozen!
---
Share the love
We'd love for you to share this post with your furiends (and hoomans) and paw-ty with us every Toosday!
If your dood / doodette was featured this week…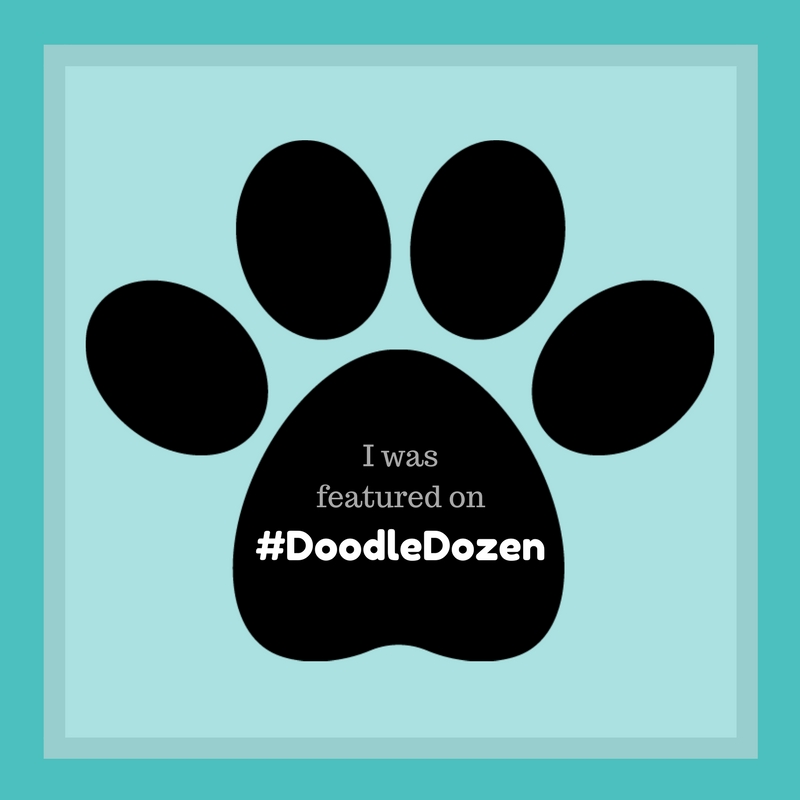 Feel free to click on the "Start Sharing" button below to grab our Instagram image to tell your furiends!