Hey, fur friends (and hoomans)! We're so woof-cited–can you believe we've been paw-ty-ing on #DoodleDozen for 7 whole weeks now? Time flies when you're having fun–and when you're working hard! What can we say, we doodz and doodettes work hard, play hard… and we get treated… a lot! Raise your paw if you like 'em treats! Anyway, the three of us (Mochi, Mocha, and Moana) have been working extra hard this past week since Mawm has been sick (thank you again for the kind notes and comments, she's on the mend now). We started thinking about all the other hard-working doodz and doodettes out there, which brings us to this week's theme! From service dogs, therapy dogs, and other pawsome jobs in between, this week's round-up is all about some serious skillz!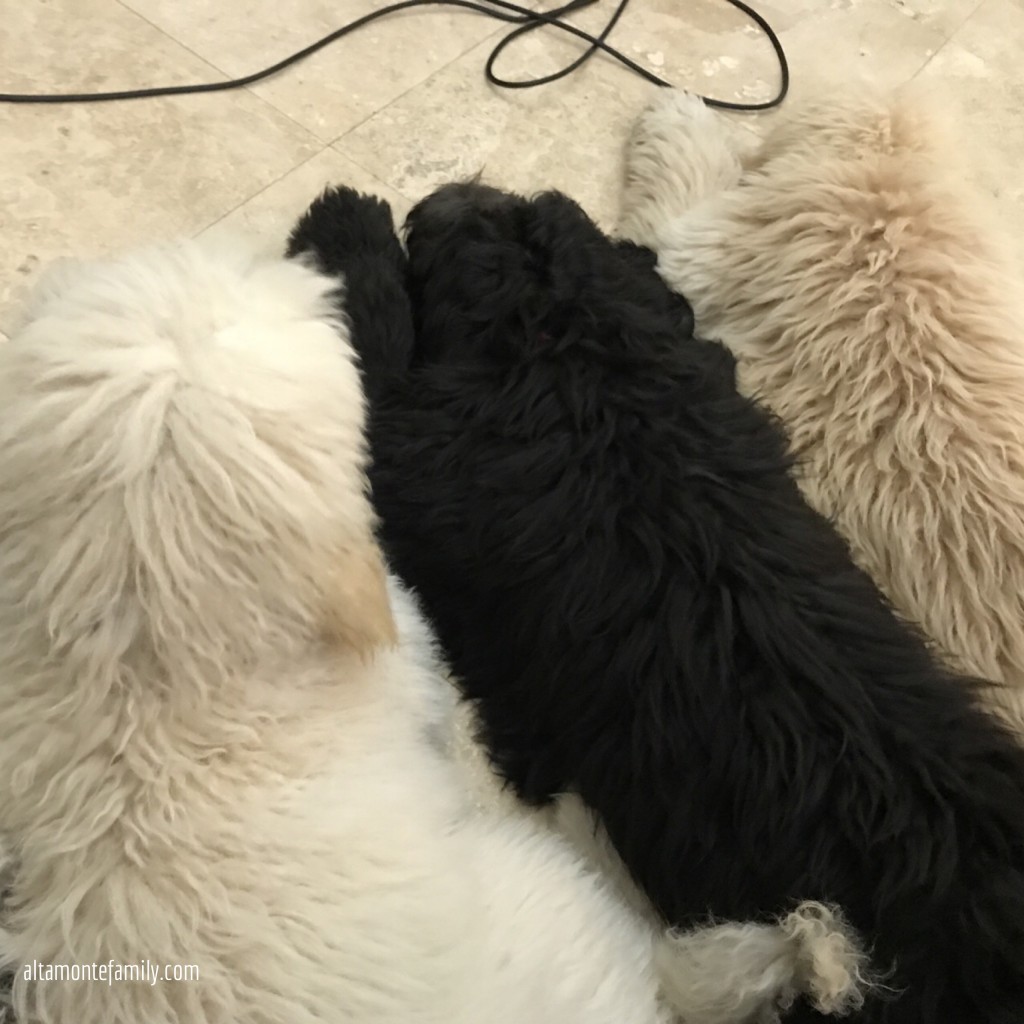 Hard-Working Doodz and Doodettes (#DoodleDozen Week 7)
What do you want to be when you grow up? We're showcasing 12 role models to inspire you to be the very best you can be!
Wanna join the conversation on Instagram? Show us your hard-working dood pics this week and tag #DoodleDozen!
---
Aloha! Don't ya just love the haku lei and bandana that Ellie is sporting while working at Rush University Medical Center? By the way, she's a therapy dog who hails from Chicago.
---
Aquino Lima is top dog in a veteran and warrior's life. He is a service dog, with a personality to match that of his hooman friend.
---
Meet Betsey Ross! This derby-lovin' doodette is a therapy dog in-training. She shares her adventures with her pawdner, Yankee Doodle, a therapy and crisis dog.
---
Celebrate Ollie's 1 year anniversary at his furever home! He's a certified facility therapy dog with an official title,  "Chief PAWSitivity Officer at the Ronald McDonald House Charities-UT".
---
Meet Kasey, a fun-loving, sporty doodette who's also working hard to become a fully certified MSAR (Meghan Search and Rescue) service dog!
---
Don't forget to greet Ronan a happy belated birthday! He recently turned 1, and he's an autism service dog in-training.
---
Meet Sumo, an aspiring 8-week old chef wannabe who's not too happy about his current job of being a telephone operator. Someone give him his own kitchen stadium already!
---
Speaking of kitchen, Rye's got this seriously pawsome kitchen setup that any foodie dood and doodette would love… and a great uniform to boot!
---
Need a babysitter? Sydney's got everything under control. We think.
---
Need Home Security 24 x 7 x 365? Call Jeffrey the Dood! He's quite resourceful and has a knack for striking a balance between security and agility.
---
Meet Hadley, the Taskmaster. She keeps everyone on schedule, including her hoomans, and clearly communicates when it's time to clear the premises.
---
This office dood obviously needs a coffee break from the daily grind! We can't decide whether this is Teddy's Monday face or the dreaded 4 o'clock slump. Which one could it be? Why not head on over to his Insta to ask him?
---
… and that's it for this week's edition of #DoodleDozen!
Missed the previous week's featured posts? Check out our previous #DoodleDozen round-ups here!
Let's be fur friends on Instagram!
Come and hang out with us on Instagram!
Follow us at @adoodzlife and use our hashtag #adoodzlife to meet other doodz and doodettes in the community! Or, you can also use the #DoodleDozen hashtag to join the conversation and / or to submit an entry for upcoming #DoodleDozen features.
Don't forget to make new friends along the way! Follow one or more of our featured doodz and doodettes or find a new buddy when browsing the #adoodzlife and #DoodleDozen feeds!
Fun times ahead! Come and paw-ty with us again next Toosday for yet another #DoodleDozen round-up!
---
Share the love
Help us keep #DoodleDozen fun and exciting by inviting more fur friends, litter mates, and hoomans to this paw-ty! Share this post and let them know that the paw-ty happens every Toosday. Woof!
If your barktastic dood / doodette was featured on #DoodleDozen this week…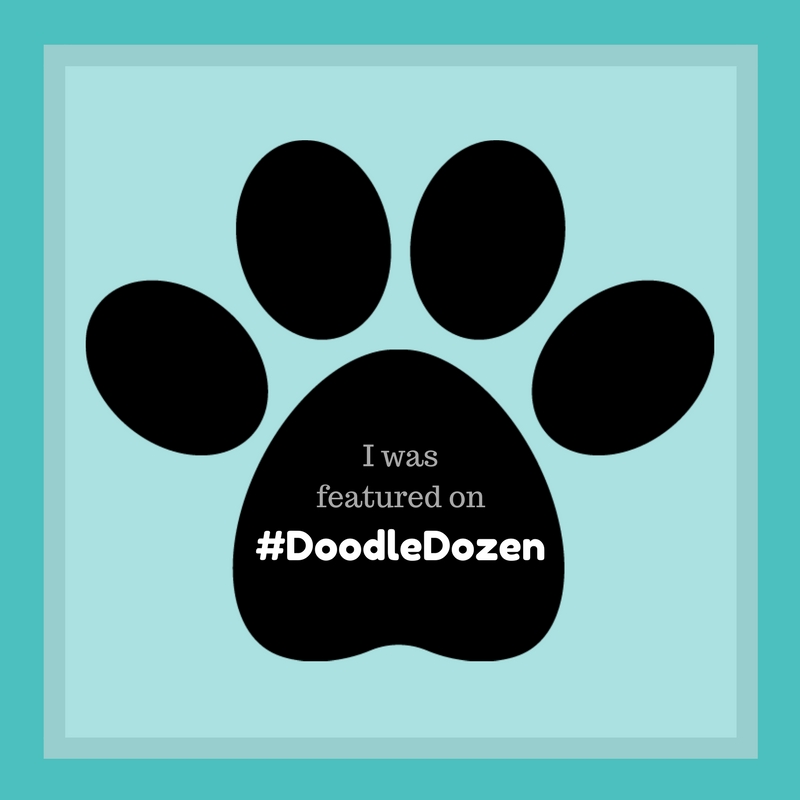 Feel free to re-gram our #DoodleDozen post for this week or use the Instagram image above to share that you've been featured! Just click on the button below and modify it if you wish (brighter, darker, black-and-white… whichever) 🙂
As always, thanks for sharing the love! We woof you!