Looking for a gift for expecting parents? We've got 10 baby shower gift ideas to share with you today! Now that we've got Baby 4.0, we can truly say that no baby is created equal, even when it comes to newborn baby essentials. Somehow, our first three boys had similar newborn needs. As for our fourth? Well, it's a little different. Quite frankly, it's been a bit easier, by God's grace! Thank God!!! We're not getting any younger, ya know 😉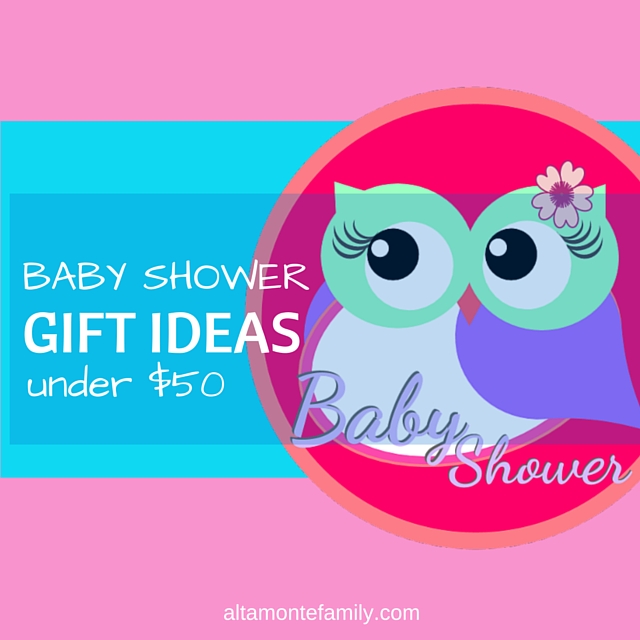 10 Baby Shower Gift Ideas: Essentials That Got Us Through Our Newborn's First Month
Here's the scoop on the things that helped us get through our first month with Baby 4.0; perhaps, this list may inspire your baby shower gift shopping for friends and family. We picked up all of these items at Target for under $50, mostly via Target.com's Store Pickup Program , Gift Registry, and Subscription Program (please note that at the time of this post, we are not receiving any type of compensation for writing about Target or any of their programs neither are we getting paid to talk about any of the 10 products on the following list).
Moby Wrap: The Moby Wrap and working from home has worked really well for us! While our larger babies preferred other infant carriers, our youngest seems to prefer the "wrap" as it keeps him close to mommy!  

Honest Diapers and Baby Wipes: You (and mama) will probably love the unique designs on these diapers. The wipes are also nice and thick!
Baby Rocker:  We have something similar to this Baby Einstein Rocker. It's light, portable, and easily moved around the house.
Boppy Nursing Pillow (with slipcover):  We've never owned a Boppy before as none of our larger babies seemed to like it whenever we'd test it out. Somehow, our youngest little one seems to love it–whether for breastfeeding support or for tummy time and lounging during the day.
Nursing Cover: We have a similar one that we purchased in store. We make sure to bring one of these with us wherever we go!
Nursing Pads: This is a must-have, especially for breastfeeding moms!
Plush Baby Blanket: Our baby just loves this blanket! It's softer and fluffier than your regular fleece blanket.
Head Support: We have a similar Eddie Bauer head support that we use for the car seat. It's ideal for smaller babies (since our baby was born under 7 pounds). Our larger babies (we had a 10-pound baby before) don't seem to like or need a head support.
Boudreaux's Butt Paste Diaper Duty Decision Kit: We prefer using Beoudreaux's butt paste over the leading brand and it's great that it comes in a Diaper Duty Decision Kit! Flip the coin to find out who's changing the baby's dirty diaper tonight!
Medela Quick Clean Micro-steam Sterilizing Bags: These baggies just make sterilizing so much easier! Pick up a few boxes and bundle them up as a gift.
As with any gift, don't forget to get a gift receipt, just in case! Of course, do include a card with a nice note, along with a cute gift tag.
Happy gifting!!
Looking for Welcome Baby Cards?
Check out our "Who Just Hatched"  baby cards!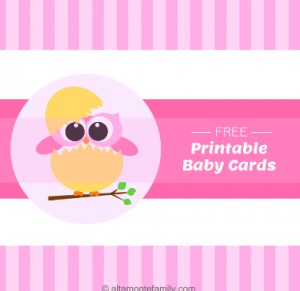 Looking for matching labels and gift tags?
Check out our free printable baby owl labels!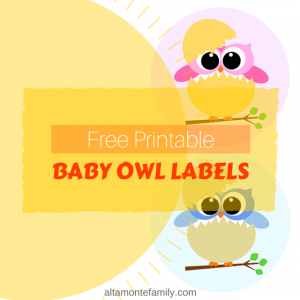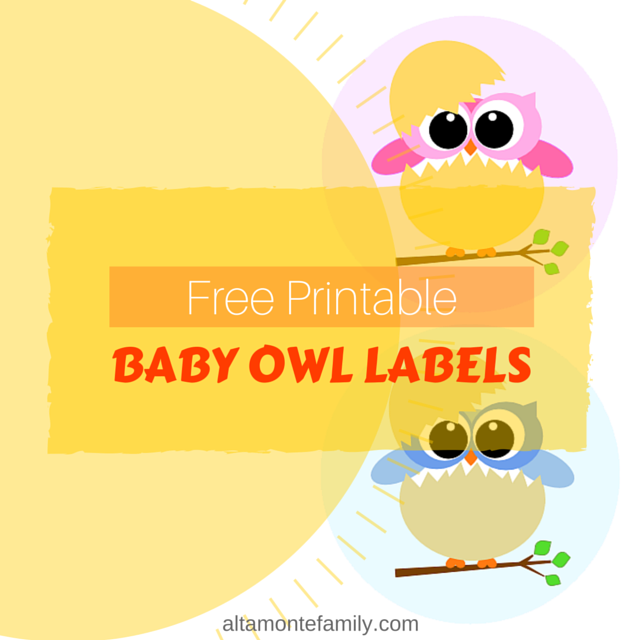 Like Our Owls? Keep checking back for more owl  kinds of owl-themed inspiration! Follow us on Pinterest, Facebook, and Instagram for updates. See ya back soon!
Disclosure: As of the time of writing this post, AltamonteFamily.com is by no means affiliated with any of the companies or organizations mentioned in this article. AltamonteFamily.com has not been compensated in any way nor has AltamonteFamily.com been influenced to write about these products. This post is a result of the personal observations and independent research of members of AltamonteFamily.com. All opinions solely belong to AltamonteFamily.com.